Pandemic pain: Fuel prices rose over Rs 20/ltr in FY21, by Rs 10 this yr
You must be feeling the pain of rising fuel prices after it hit the century mark across the country last month.
But, the rise has not been sudden and the pain has been consistent throughout the last financial year and this year too, taking the pump prices of petrol and diesel to unprecedented levels not seen before, even during the big surge in global oil during 2010-14 period when crude prices remained largely above $100 a barrel.
A close look at the official data provided by Petroleum Planning and Analyses Cell reveals that petrol prices (in the national capital) rose by a whopping Rs 20.97 per litre between April 1, 2020 and March 31, 2021 in FY21, the highest ever levels to be recorded so far.
Petrol was priced at Rs 69.59 a litre at the beginning of FY21 on April 1 last year and it was priced at Rs 90.56 a litre on March 31 year. This is a growth of 30.13 per cent in FY21.
The story of price hike doesn't end in the last fiscal. It has continued well into FY22, albeit at a much sharper pace. In the three and half months of current fiscal, petrol prices have already risen by Rs 10.63 paise a litre in Delhi from a level of Rs 90.56 a litre on April 1 to Rs 101.19 on July 14 in Delhi. This is already a growth of 11.73 per cent.
In comparison to petrol, diesel price rise has been less sharper. One reason for this has been VAT cuts effected by several state governments to keep the price rise of this transport fuel under some manageable levels. Also, oil marketing companies have gone soft on diesel price rise lately, reducing the quantum of hike compared to petrol and in fact cutting the price of the fuel marginally on Monday, the first time in several months.
With regard to diesel prices, in FY21 the retail price of the fuel rose by Rs 18.58 per litre from Rs 62.29 a litre on April 1, 2020 to Rs 80.87 a litre on March 31, 2021, a growth of 29.83 per cent in Delhi.
The rise of diesel has been sharper in FY21 in Mumbai where it rose by Rs 21.75 per litre from Rs 66.21 a litre last year to Rs 87.96 a litre this year March end.
In the current fiscal, diesel rates have risen by Rs 8.85 in Delhi from Rs 80.87 on April 1 to Rs 89.72 now. In Mumbai, the fuel has risen by Rs 9.33 per litre to Rs 97.29 a litre now. The fuel is most expensive in Mumbai among all the metros.
The story of fuel price hike over the last five quarters is even harsher in states such as Rajasthan, Madhya Pradesh, Tamil Nadu, Maharashtra where local duties on petrol and diesel are the highest in the country.
"The fuel price rise in FY21 has been unprecedented as the only reason that can be cited is the high level of taxes imposed by the Centre on petrol and diesel in May last year to mobilise additional revenue for Covid relief measures. This is after global oil prices have firmed up in the last one year but is still far off from 2012-13 level of over $100 a barrel when fuel prices were just over Rs 70 a litre," said an oil sector expert not willing to be quoted.
Global crude is priced just above $75 a barrel now to take fuel prices to historic high levels. A look at fuel price in 2012 brings out the contrast as the crude in September that year touched over $110 a barrel, still petrol prices hovered around Rs 70 a litre while diesel was close to Rs 50 a litre.
With crude expected to remain moderately firm over next few months, relief to consumers from higher fuel prices could only be expected when government decides to cut tax rates. However, senior finance ministry functionaries have indicated that tax cut is not on the table as of now and they were hoping that crude prices itself would soften as more oil is pumped by major producers. This could keep fuel over the century mark for some time to come.
Adani Groups Repays Loans Worth $2.65 Billion, Along With Interest Payment Of $203 Million
Embattled Adani Group on Monday said it has repaid loans aggregating USD 2.65 billion to complete a prepayment programme to cut overall leverage in an attempt to win back investor trust post a damning report of a US short seller. In a Credit Note released on Monday, Adani Group said it has made a full prepayment of USD 2.15 billion of loans that were taken by pledging shares in the conglomerate's listed firms and also another USD 700 million in loans taken for the acquisition of Ambuja Cement.
Interest Payment of $203 Million
"The prepayment was done along with interest payment of USD 203 million," it added. Further, the credit update states that the promoters completed the sale of shares in four listed group entities to GQG Partners, a leading global investment firm, for USD 1.87 billion (Rs 15,446 crore).
"The deleveraging programme testifies to the strong liquidity management and capital access at sponsor level even in volatile market conditions, supplementing the solid capital prudence adopted at all portfolio companies," Adani Group said in the credit update. US short-seller Hindenburg Research in January released a damning report alleging accounting fraud and stock price manipulation at Adani Group, triggering a stock market rout that had erased about USD 145 billion in the conglomerate's market value at its lowest point.
Adani Group's Comeback Strategy
Adani Group has denied all allegations by Hindenburg and is plotting a comeback strategy. The group has recast its ambitions as well as prepaid some loans to assuage investors. The credit update further highlights major improvements in key financial metrics – the portfolio's combined Net Debt to EBITDA ratio has decreased from 3.81 in FY22 to 3.27 in FY23, run rate EBITDA surged from Rs 50,706 crore in FY22 to Rs 66,566 crore in FY23.
The credit update further states that the banking lines of Adani Group continue to show confidence by disbursing new debt and rolling over existing lines of credit. Moreover, rating agencies both domestic and international rating agencies have reaffirmed their ratings in all the group companies.
Debt Service Cover Ratio (DSCR) has improved to 2.02x during FY23 from 1.47x during FY22. Gross Assets increased to Rs 4.23 lakh crore, up by Rs 1.06 lakh crore. Gross Asset / Net Debt cover has improved to 2.26x in FY23 from 1.98x in FY22.
Continued investments in core infra projects
Continued investments in core infra with gross assets of Rs 3.77 lakh crore (89 per cent of the portfolio) provide long-term multi-decadal visibility of cash flow, it said, adding cash balance was higher by 41.5 per cent at Rs 40,351 crore against Rs 28,519 crore. Free Flow from operations – FFO – (EBITDA less finance cost less tax paid) was Rs 37,538 crore.
Cash Balance and FFO (together at Rs 77,889 crore) are much higher than debt maturity cover for FY24, FY25 and FY26 of Rs 11,796 crore, Rs 32,373 crore and Rs 16,614 crore, respectively, at the combined portfolio level.
How Ruias are reinventing the Essar Group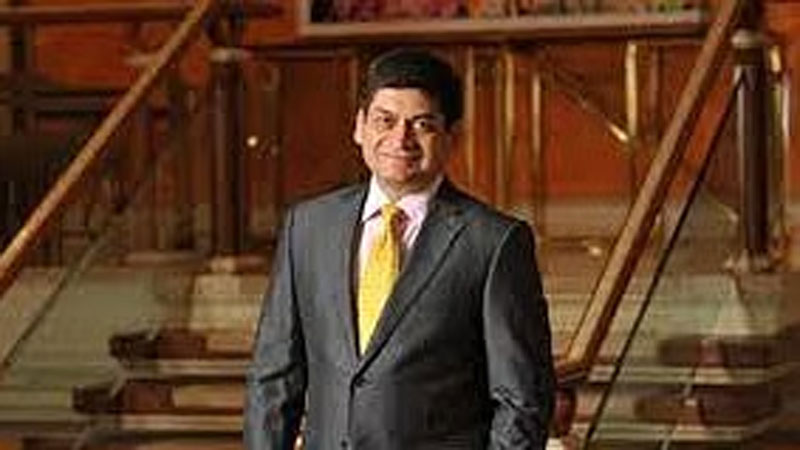 For the last three years, the Mumbai headquartered Essar Group, founded by Shashi and Ravi Ruia, has deliberately kept a low profile. They were busy putting into action their deleveraging and monetisation strategy to free the group of all its debt and start on a clean state.
And they managed to do just that by monetising assets worth $25 bn by selling Essar Oil, Essar Steel, Essar Power and Essar Ports. Perhaps, for the first time in the country such huge debts have been paid off by a business house.
Leading from the front is the 54-year old Prashant Ruia, director, Essar Capital. He is working at a feverish pace to take the group to the next level. Between June 2022 and March 2023 the group made several big announcements. The group, it seems, is now approaching all its businesses with the mindset of a PE player.
According to sources, "The group has paid off 100% debt. Basically, the group has put in place the strategy of deleveraging and monetisation of assets, consolidation of operating companies, and getting into a new growth cycle." And that is paying rich dividends.
Now with all debts paid, the mood at the Essar House is upbeat. The group has chalked up ambitious plans to be in the same areas where they have domain expertise. It will be Energy, Infrastructure & Logistics, Metals & Mining, and Technology & Retail.
To go with it, the group has identified three themes: Decarbonisation, Decentralisation and Digitisation. For instance, decarbonisation means the group wants to move away from fossil fuel to green fuel. To make this happen, Essar Oil UK, a 10 MTPA refinery acquired in 2011 which serves 16% of UK's road fuel demand has entered into an agreement with Vertex Hydrogen. Vertex is part of Essar Energy Transition which is planning an investment of $3.6 bn in India ($1.2 bn) and the UK ($2.4 bn) to develop a range of low carbon energy transition projects which would include blue and green hydrogen, biofuels, battery storage, solar PV etc.
The investment in the UK will play a key role in supporting their government's decarbonisation strategy.
Essar 2.0 sees the group focusing on transitioning existing assets to green businesses, while investing in creating new-age ESG-centric sustainable businesses.
Besides oil refineries and storage terminals in the UK, it has exploration and production facilities in Vietnam; Iron ore plant in USA, coal mine in Indonesia. It has entered into an agreement with Saudi Arabia to set up a 4 MTPA greenfield steel plant in Ras Al-Khair. In India, it has plans to set up 14 MTPA iron ore pellet plants close to Paradip port, Odisha and triple its CBM productions in West Bengal.
Essar Group which currently has a turnover of $15 bn and $1 bn profit will see most of its new initiatives becoming operational by December 2025 or early 2026. Looks like the second innings of the Ruias will be better than the first.
Tom Cruise 'would love to meet someone special' after three failed marriages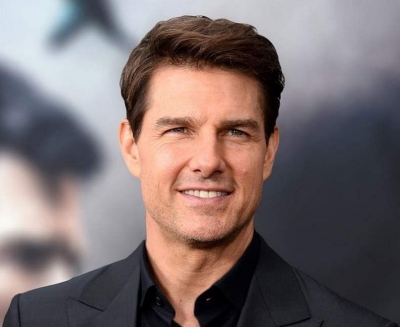 Hollywood star Tom Cruise has been married to Hollywood stars Mimi Rogers, Nicole Kidman and Katie Holmes, with the actor most recently being romantically linked to Shakira.
The unlikely pair met at the Formula 1 Grand Prix and while it seems Tom was "very interested in pursuing" the singer, she wasn't so keen, reports
A source has revealed Tom's friends have now given him some dating advice as he searches for "the one."
The comments come after it was revealed Shakira "begged" Tom to "stop flirting with her" as the situation became "too much" for her following her painful split with Gerard Pique.
The 46-year-old singer and Barcelona defender, 36, announced their shock breakup in June last year after 12 years together.
Gerard has since moved on with Clara Chia Marti, 24.
"She doesn't want to embarrass or upset him, but there's no attraction or romance on her part – she was just being friendly. She's flattered but not interested," an insider told Heat Magazine.
The insider added that Tom has been searching for the right woman for years and said he has "the highest standards" and won't settle for "second best" in a potential lover.