One dead, over 40 injured in wildfires near Athens
A 38-year-old man assisting in dousing a raging wildfire in the north of Athens has died, while over 40 others have been injured as devastating fires have continued to spread across Greece.
The man was transferred to a hospital with serious head injuries on Friday after being hit by a falling electricity pole, Xinhua news agency reported.
At least 44 people were transferred to hospitals due to injuries sustained in the fires in Attica, Peloponnese and Evia, Health Minister Vassilis Kikilias said on Friday.
Deputy Minister for Civil Protection and Crisis Management Nikos Hardalias said earlier in an emergency briefing that there were 56 active fire fronts in different parts of the country, stressing that the conditions were "extremely dangerous".
Fires continued to rage across the country for the fourth day on Friday in northern Athens, on Evia island, in Ilia prefecture and Mani in Peloponnese, forcing hundreds of people to evacuate, destroying houses, businesses and burning thousands of hectares of forest land.
Foreign officials from France, Spain, Kuwait, Jordan, Turkey, the US and China, among other countries around the world, have sent messages of solidarity to Greece.
Air India among airlines skipping US airports over 5G safety dispute
Air India joined at least nine other international airlines that have modified or cancelled flights to the US amid conflicting reports on what new 5G cell phone services can do to critical airplane technologies.
Carriers are taking a variety of approaches to the spiraling crisis. Air India, Emirates, All Nippon Airways, Japan Airlines, Lufthansa and British Airways have announced changes to some of their flights.
Air India said it would suspend the service between Delhi and San Francisco, Chicago and JFK as well as a Mumbai to Newark flight. It will continue to fly into Washington Dulles.
Both ANA and Japan Airlines said they cancelled some flights scheduled to use Boeing 777 aircraft, but will operate some flights using Boeing 787s instead.
Emirates suspended flights into Boston, Chicago O'Hare, Dallas Fort Worth, George Bush Intercontinental in Houston, Miami, Newark, Orlando, San Francisco and Seattle.A
Emirates continued flying into New York's John F. Kennedy airport, Los Angeles International and Washington Dulles.
Lufthansa cancelled a flight between Frankfurt and Miami and said it would swap Boeing 747-8 aircraft for 747-400s on flights from Frankfurt to Los Angeles, Chicago and San Francisco.
CNN Business quoted a British Airways spokesman that the airline "had to make a handful of cancellations" because a decision by telecom operators to delay activating the new 5G service at some locations didn't cover all the airports the airline serves.
Virgin Atlantic and Air France-KLM said they had not cancelled any flights but were monitoring the situation.
Delta Air Lines said it is planning for the possibility of weather-related cancellations as early as Wednesday due to the new 5G service in the vicinity of dozens of US airports.
US air transport regulator, Federal Aviation Administration (FAA), has been concerned that the version of 5G that was scheduled to be switched on could interfere with some airplane instruments. Some aviation industry groups shared those fears. This is despite reassurances from federal telecom regulators and well as wireless carriers.
Specifically, the FAA has been worried that 5G cellular antennas near some airports – not air mobile devices – could throw off readings from some aircraft equipment designed to tell pilots how far they are from the ground.
The systems, radar altimeters, are used throughout a flight and are considered critical. (Radar altimeters differ from standard altimeters, which rely on air pressure readings and do not use radio signals to gauge altitude.)
In December, the FAA had forbidden pilots from using the potentially affected altimeters around airports where low-visibility conditions would otherwise require them.
That new rule could keep planes from getting to some airports in certain circumstances, because pilots would be unable to land using instruments alone.
"We are frustrated by the FAA's inability to do what nearly 40 countries have done, which is to safely deploy 5G technology without disrupting aviation services, and we urge it to do so in a timely manner," an AT&T spokesperson said.
Earlier this week, mobile carriers AT&T and Verizon agreed to pause the rollout of the new high-speed 5G wireless service near major airports.
The Biden administration welcomed the halt, saying this "will avoid potentially devastating disruptions to passenger travel, cargo operations, and our economic recovery, while allowing more than 90 per cent of wireless tower deployment to occur as scheduled."
"While this is a positive development toward preventing widespread disruptions to flight operations, some flight restrictions may remain," Delta said.
In a Tuesday letter, CEOs from some airlines told the Biden administration to push back the already-delayed rollout.
Airlines estimate 1,000 flight disruptions per day because of possible interference with radar altimeters that pilots use to land in low visibility conditions.
The telecom industry has not commented on the CEOs letter, but has said fears are unfounded since there have not been problems in other countries where 5G is already deployed.
According to a service map by the Federal Communications Commission (FCC), areas in California, Florida, New England, Texas and the midwest will gain 5G coverage. But aviation groups warn that it could jeopardize some of the largest airports, including in Los Angeles, New York and Houston.
The 5G signals will travel over radio frequencies that are collectively known as the C-Band. This band of airwaves is attractive to wireless carriers because it offers a good balance between cellular range and capacity – two key features of any wireless network. (Other sets of airwaves besides the C-Band are also used to carry 5G, but the current debate focuses on just the C-Band frequencies.)
On the spectrum of radio frequencies used for wireless communications, the C-Band sits right next to the band of frequencies used by the aircraft altimeters. The two are intentionally separated by a so-called guard band – essentially "blank" airwaves – to safeguard against interference.
To further address any aircraft risks, Verizon and AT&T have offered in November to limit the power of their 5G antennas and to take other precautionary measures.
But that hasn't been enough to allay the concerns of the FAA, whose 11th-hour order would have "an enormous negative impact on the aviation industry," the CEOs of Boeing and Airbus wrote in a letter Monday to the Department of Transportation.
The CEOs added: "We agree that 5G interference could adversely affect the ability of aircraft to safely operate."
The letter cites an estimate published by the industry group Airlines for America, which predicts the FAA restrictions will disrupt 345,000 passenger flights, 32 million passengers and 5,400 cargo flights. The FAA's own order estimates that 6,800 US airplanes could be affected by the plan, along with 1,800 helicopters.
Technology experts say that while 5G antennas could theoretically lead to interference around airports, the potential for interference is an ever-present feature of all wireless communications – not just 5G – and that so far regulators around the world have done a good job of handling it.
Ford India closure: Compensation talks on with workers
A couple of rounds of talks on the compensation to be paid to the workers have been held between the representatives of Ford India Private Ltd's workers and the management, said a worker union leader.
He said the company management wants to conclude the talks and arrive at a settlement by February 2022.
"Couple of rounds of talks have been held with the workers in Chennai. We have given our charter of demands and the management said it has to be negotiated," the Chennai plant union official told IANS preferring anonymity.
According to him, talks with the workers in the Gujarat plant have also started.
"We have asked for compensation for completed and remaining years of service. The company is not agreeable for the same. The management has not indicated as to the compensation they are willing to pay to the workers," the union official said.
Majority of the workers are young and have about 25 years of service remaining before they retire and the compensation calculated on that basis will be a sizeable sum, is the management's view.
However, the parent company will be infusing funds in dollars and as per the exchange rate between dollar and the rupee the outgo for Ford India will not be much, the worker leader said.
Last September, Ford India announced its decision to wind down vehicle assembly in Sanand in Gujarat by the fourth quarter of 2021, and vehicle and engine manufacturing in Chennai by the second quarter of 2022.
Ford India has four plants in the country — vehicle and engine plants in Chennai and Sanand.
Ford's 'quit India' decision will result in an uncertain future for about 5,300 employees — workers and staff, the officials said last year.
The Chennai plant has about 2,700 associates (permanent workers) and about 600 staff.
"In Sanand, the number of workers will be about 2,000," Sanand workers' union General Secretary Nayan Kateshiya had told IANS.
Ford India had said more than 500 employees at the Sanand engine plant, which produces engines for export, and about 100 employees supporting parts distribution and customer service, also will continue to support Ford's business in India.
According to Ford India, about 4,000 employees are expected to be affected by its decision.
The workers at Ford India want the prospective buyer of the car plants to hire them.
Meanwhile, Ford India has declared a holiday for majority workers till January 27.
About 100-200 workers have been asked to report for work to make the spares for the aftermarket, the union leader said.
World's top ten saw wealth double to $ 1.5 trillion during pandemic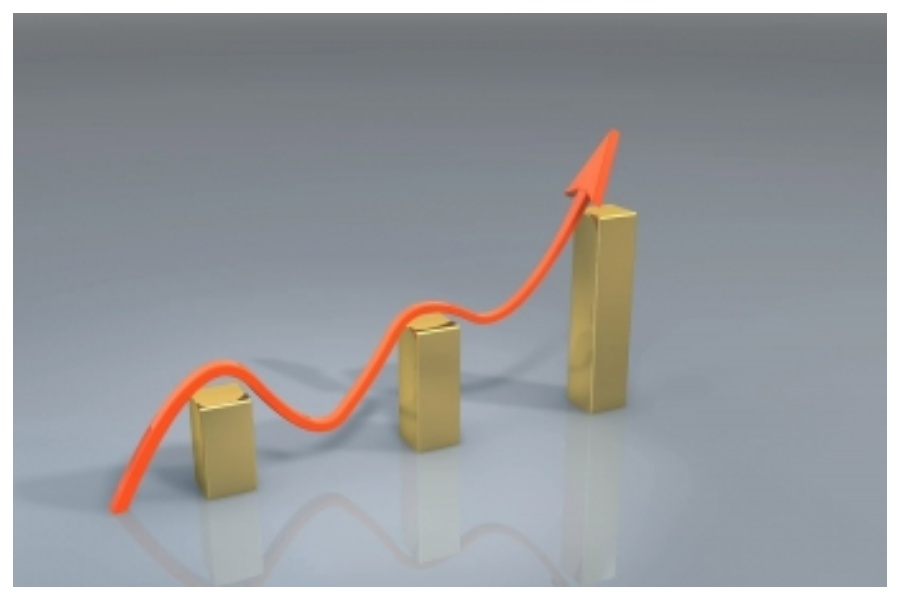 The 10 richest men in the world have seen their global wealth double to $1.5 trillion since the start of the global pandemic following a surge in share and property prices that has widened the gap between rich and poor, according to a report from Oxfam, The Guardian reported.

Urging governments to impose a one-off 99 per cent wealth tax on Covid-19 windfall gains, the charity said World Bank figures showed 163 million more people had been driven below the poverty line while the super rich were benefiting from the stimulus provided by governments around the world to mitigate the impact of the virus, the report said.

Oxfam projects that by 2030, 3.3 billion people will be living on less than $5.50 per day.

The charity said the incomes of 99 per cent of the world's population had reduced from March 2020 to October 2021, when Elon Musk, the founder of the electric car company Tesla, and the other nine richest billionaires had been collectively growing wealthier by $1.3 billion a day.

Musk, according to figures taken from Forbes magazine's billionaires list, saw his wealth increase 10-fold to $294 billion in the first 20 months of the pandemic, catapulting him above Jeff Bezos, the founder of Amazon, to be the world's richest person, the report said.

During a period when technology stocks were soaring on Wall Street, Bezos's net wealth rose 67 per cent to $203 billion, Facebook's Mark Zuckerberg's wealth doubled to $118 billion, while the wealth of the founder of Microsoft, Bill Gates, increased by 31 per cent to $137 billion.

While people on more modest incomes have also seen their assets rise in value during the pandemic, Oxfam said the 10 richest men own six times as much wealth as the bottom 40 per cent (3.1 billion people). It would take the 10 billionaires 414 years to spend their combined wealth at a rate of a million dollars each per day, the charity added, the report said.