Once in a generation reforms is a must, says TN Finance Minister
Tamil Nadu Finance Minister Palanivel Thiaga Rajan on Monday said the financial problems of the state can be corrected with "once in a generation" reforms as the "business as usual" approach cannot continue with the current financial conditions.
Presenting a White Paper on the state of Tamil Nadu's finances, he said: "Some of the corrective measures which need to be taken are well known. For further measures, the process of consulting experts and stakeholders is already ongoing."
As per the White Paper, reforms/restructuring in state government undertakings, statutory boards, power utilities, mobilisation of tax revenues, and mode of subsidy deliveries are on the cards.
Attributing most of the current fiscal problems "due to the lack of proper governance mainly", during the last seven years of the AIADMK government rule, he said: "We understand that profound structural reforms in many aspects, starting with the government's functioning, and expanding to many areas of policy and legislation, will be needed to achieve our ambitious goals."
In conclusion to the White Paper, he quoted from Chief Minister M.K. Stalin's remarks to the Economic Advisory Council: "..These dreams of mine cannot be realised through ordinary reforms. I am aware that only through a total and dramatic transformation will my dreams be realised. Let me assure you that the Government of Tamil Nadu is prepared to do whatever it takes."
The White Paper was presented ahead of the 2020-21 budget which will be presented on August 13.
Rajan said the current fiscal deficit levels are unsustainable because of the share of revenue deficit in the former is over 50 per cent since 2017-18.
Claiming the state's finances started going bad after 2013-14 onwards, he said that when states like Karnataka, Gujarat and Maharashtra earned surplus revenue during FY18 and FY19, Tamil Nadu saw a deficit.
In FY20, the revenue deficit was Rs 35,909 crore and in FY21, it was Rs 61,320 crore.
During the past 10 years, instead of borrowing for capex, the state borrowed for paying the salaries of government employees and repaid old debt by fresh borrowings, Rajan said.
Tamil Nadu's total debt at the end of FY22 is expected to touch Rs 570,189 crore.
The period since 2012-13 has seen a continuous increase in the overall debt level of the state government and that has now reached almost 25 per cent of gross state domestic product (GSDP) which was the limit prescribed by the 14th Finance Commission.
"Tamil Nadu has the dubious distinction of currently being the largest borrower in the open market amongst all states in India," Rajan said.
As per the White Paper, during the last five years not only was there a revenue deficit each and every year, but it also actually increased in absolute magnitude in each of these years.
This unprecedented decline started well before the advent of Covid-19, which greatly worsened the situation globally.
As regards the government guarantees, the White Paper said: "In 2019-20, Tamil Nadu had the 3rd highest guarantees outstanding amongst all states after Telangana and Andhra Pradesh."
In 2020-21, due to the very adverse financial situation in both the power and transport sectors, the total guarantees nearly doubled to Rs 91,818.44 crore in just one year.
Such guarantees do not form a part of the state government's loans, but they are contingent liabilities, and the state government could be placed in a position of having to discharge the guaranteed loan liability in case of default. In the face of sustained losses incurred by these agencies, such guarantees represent a real fiscal risk, it warned.
According to the White Paper, Tamil Nadu has lower tax rates than many states, leading to the continued loss in revenues.
The proportion of Commercial Taxes to GSDP declined, reaching 4.49 per cent in 2019-20 and 4.19 per cent in 2020-21.
The number of vehicles registered in Tamil Nadu is higher than in the neighboring states, but the total revenue as motor vehicle tax has not kept pace since the tax rates have not been revised in the past 15 years.
States like Maharashtra collected much larger sums annually as electricity tax, since the existing rates of tax on electricity are lower in Tamil Nadu.
On the subject of non-tax revenues, Rajan said there are many opportunities to raise more revenues through non-tax receipts like royalty on mines and minerals, interest receipts, and other fees and charges levied by the government.
This is a source of revenue underutilised due to both non-levy and leakage, he added.
The share of non-tax revenue (SONTR) for 2020-21 is Rs 9,040 crore and it is 0.47 per cent of the GSDP.
The share in Central Taxes was 2.20 per cent of GSDP in 2007-08 and now it declined to 1.28 per cent in FY21.
Tamil Nadu has 6.124 per cent share of the population of the country and but only 4.079 per cent share in the total tax revenue of the country, which is a proportion of 66.607 per cent.
This is the third lowest proportion after Haryana and Maharashtra.
"Before the next Finance Commission, a much stronger case needs to be made for a formula which results in higher allocation of resources to performing states that are primarily dependent on their own sources of revenue," the While Paper said.
Further, the reduction in the corporate income tax by the Central government has resulted in reduced resource flows to the states.
Similarly the levy of cesses and surcharges by the centre are not shared with the states, which is serious source of concern, Rajan added.
The outstanding Goods and Services Tax (GST) compensation for 2021-22 is an estimated Rs 20,033 crore.
With the increase in subsidies, urgent measures for improving the targeting and re-orientation of subsidies and cost effectiveness of alternative means of delivering the intended financial assistance to the stakeholders could also be explored, Rajan said.
The White Paper said it is critical to enhance property tax collection, especially for Urban Local Bodies as a large potential of tax collection is left untapped, even after more than 25 years of local self-governance.
IBM sells its Watson healthcare assets to Francisco Partners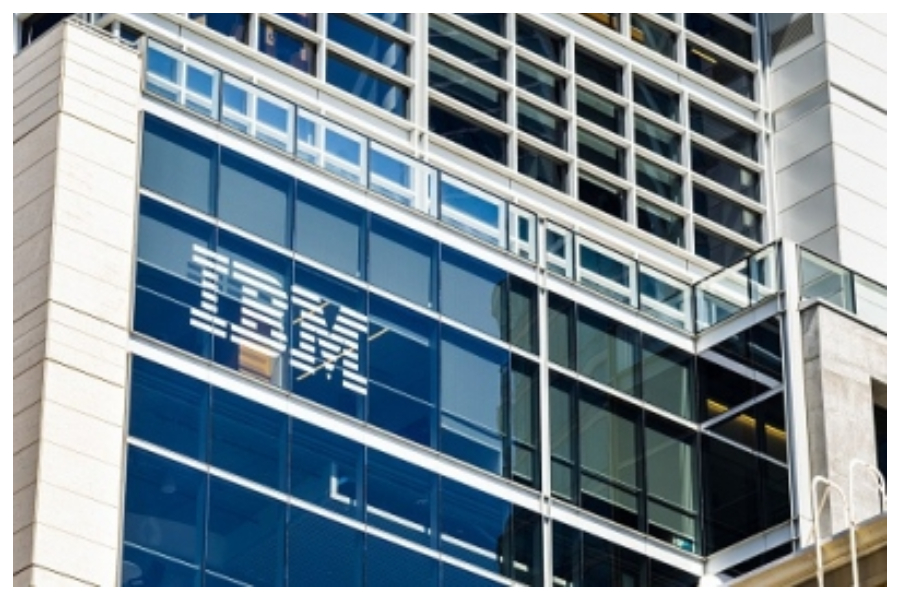 IBM has announced to sell healthcare data and analytics assets from the company (currently part of the IBM Watson Health business) to Francisco Partners, a leading global investment firm.
Although financial terms of the transaction were not disclosed but previous reports pegged the value at around $1 billion.
The assets acquired by Francisco Partners include extensive and diverse data sets and products, including Health Insights, MarketScan, Clinical Development, Social Program Management, Micromedex, and imaging software offerings.
The transaction is expected to close in the second quarter of this year, IBM said in a statement late on Friday.
"The agreement with Francisco Partners is a clear next step as IBM becomes even more focused on our platform-based hybrid cloud and AI strategy," said Tom Rosamilia, Senior Vice President, IBM Software.
"IBM remains committed to Watson, our broader AI business, and to the clients and partners we support in healthcare IT."
Watson was one of IBM's highest-profile initiatives in recent years and a big bet on the growing healthcare sector.
IBM currently has a market value of $108 billion, way behind its Cloud-computing rivals like Amazon and Microsoft.
In its fourth quarter, cognitive applications revenue, which includes Watson Health, came to $1.5 billion, a decrease of 2 per cent year over year.
IBM Watson was one of the "strategic imperatives" under former CEO Ginni Rometty.
"We have followed IBM's journey in healthcare data and analytics for a number of years and have a deep appreciation for its portfolio of innovative healthcare products," said Ezra Perlman, Co-President at Francisco Partners.
Under the terms of the agreement, the current management team will continue in similar roles in the new standalone company, serving existing clients in life sciences, provider, imaging, payer and employer, and government health and human services sectors.
Confirm willingness to fund debt owned to lenders: FRL independent directors to Amazon
Future Retail's independent directors have asked e-commerce giant Amazon if it is willing to fund Rs 3,500 crore to repay the retail company's lenders.
Notably, the question to Amazon was posted after the e-commerce giant in an earlier letter to independent directors objected to the sale of Future Retail Ltd (FRL)'s small-format stores.
"FRL is in need for cash infusion urgently in order to repay its lenders. FRL is required to pay its lenders Rs 3,500 crore by January 29, failing which it will be classified as an NPA," said the letter dated January 21.
"Since you are objecting to the sale of small-format sales, the proceeds of which were to be used to repay lenders and thereby avoid NPA classification, please confirm that you are willing to fund this amount by Monday through an unsecured, long-term loan, subordinated to FRL's existing lenders or any other mutually suitable and legally acceptable structure."
Besides, the letter to e-commerce giant said, "If you do so, FRL will use such funds in order to repay FRL's existing lenders. Alternatively, you are also free to engage with the lenders so that we do not fall foul of our OTR process or obligations."
Accordingly, the independent directors asked the e-commerce giant to provide the confirmations for such funds by January 22, 2022.
"Once you have provided these confirmations in writing and agree to infuse Rs 3,500 crore in order to repay FRL's lenders by January 29, 2022, we would be happy to assess a detailed proposal and meet Amazon India Head Abhijeet Muzumdar."
Furthermore, the letter asked Amazon, "Coming to the specific aspects of your proposal — we note that your letter refers to a potential transaction between Samara Capital and FRL as a 'solution'."
"In this regard, you are requested to confirm if Amazon can act on behalf of Samara Capital and has the authority to negotiate and finalise such transaction on its behalf."
It asked Amazon to confirm the structure for the proposed transaction, and that the Manager of Samara Capital is owned-and-controlled by resident Indians.
"As you know, FRL is in the multi-brand retail sector and FDI in this sector is restricted. You are also aware that Amazon's transaction in Future Coupons, has resulted in regulatory scrutiny, including by the Competition Commission of India, as well as enquiries by the Enforcement Directorate."
"It is therefore critical that any investment being proposed is in compliance with all applicable laws, including FDI laws, CCI regulations and SEBI regulations, and that any such transaction should not raise further regulatory scrutiny."
Vodafone Idea's net losses widen YoY in Q3FY22, ARPU improves sequentially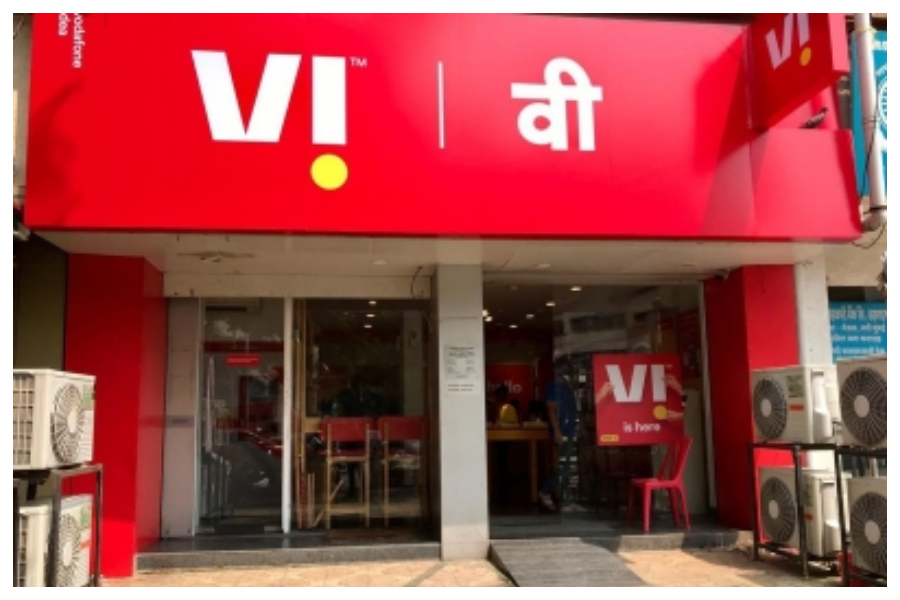 Telecom service provider Vodafone Idea's net losses widened year-on-year to Rs 7,230 crore during the Q3FY22.

In the same quarter last fiscal, it was Rs 4,532 crore. In Q2FY22, it was Rs 7,132 crore.

Revenue from operations during the quarter declined to Rs 9,717 from Rs 10,894 crore in the same period in the corresponding fiscal.

However, Average Revenue Per User during the quarter stood at Rs 115, as against Rs 109 in Q2FY22, an increase of 5.2 per cent quarter-on-quarter.

"We remain focused on executing our strategy to improve our competitive position and win in the marketplace. Separately, we have opted for upfront conversion of interest arising from deferment of spectrum and AGR dues into equity," MD and CEO Ravinder Takkar said.

"Revenue for the quarter was Rs 97.2 billion, a quarter-on-quarter improvement of 3.3 per cent, aided by several tariff interventions including the recent tariff hikes taken by all operators in November 2021."

The telecom company continued to invest in 4G to increase its coverage and capacity, it said in a statement.

"During the quarter, we added 4,000 4G FDD sites primarily through refarming of 2G/3G spectrum to expand our 4G coverage and capacity as well as continued to upgrade our core and transmission network," the company said.

In late November 2021, Vofafone Idea, along with Bharti Airtel and Reliance Jio, raised tariffs on prepaid customers by around 20 per cent.

The upward revision in tariffs helped Vodafone Idea in increasing its ARPU by five per cent in Q3FY22, it said.