Olympics: PV Sindhu storms into women's badminton semi-finals
PV Sindhu, the 2016 Olympics silver medallist and reigning world champion, quelled a superb fightback by Japan's Akane Yamaguchi to win in straight games and reach the semi-finals in women's singles badminton competition at the Olympic Games on Friday.
Sindhu seeded sixth here, beat fourth seed Akane 21-13, 22-20 in 56 minutes.
Sindhu, after winning the first game comfortably 21-13, was cruising towards victory, having opened up an 11-6 lead in the second game, when Akane started a superb fightback. The Japanese shuttler who had been outplayed by Sindhu in the first game with deceptive and disguised shots, switched tactics to engage the Indian, seeded sixth here, in long rallies, and tire her out.
And it looked like Akane would succeed as she fought back from 6-12 down to win 10 of the next 12 points, catching up with Sindhu at 15-15 and taking the lead.
Sindhu checked her progress by tapping into her energy reserves as she tightened her game, broke Akane's rhythm with attacking play, and saved two match points to win the game and match at 22-20.
From 18-20, Sindhu won the next four points with superb attacking play, keeping Akane on her toes with half-smashes and pin-point drop shots to seal victory in 56 minutes.
Sindhu, looking to add a gold medal to the silver she won in Rio, dominated her Japanese rival at the net, created points with her disguised shots, and completed straight games win.
The Indian 26-year-old shuttler from Hyderabad was in total control of the first game and then quelled a strong fightback by Akane to reach the semi-finals for the second successive Olympics.
Sindhu was really happy with her performance against Akane but was focused on the next match.
"I'm happy but it's not over yet. For me, it's time to go back, relax and get ready for the next match. I'm happy but I need to prepare for the next match."
Sindhu said the second game was the most important as Akane came back strongly.
"There were some very long rallies. The second game was very important, I was leading and Akane came back, so I couldn't relax. On my side, there were a few errors. I wasn't nervous even though she was at game point, my coach was saying: 'It's okay, keep the focus and you'll get there. He was constantly supporting me and that got me by and I'm happy I got back in two games," Sindhu told the BWF.
On her ability to rise to the occasion and doing well in the big events, Sindhu said: "I take that as a compliment but I think I have really worked hard for this and it's not over yet and I have to be focused and prepare for the next match. The next one is important."
Akane said she tried to be patient against Sindhu but it was difficult to attack. "It was difficult for me to attack her," she said.
"I tried to be patient [at game point] but after that, she led by a game. I had a lot of support messages, so I tried to do my best but I lost that game [second game] so that's frustrating. A lot of people supported me and I appreciate that. I worked hard and I'm disappointed. To stand on this stage, it's not a normal tournament, it's very special to me."
Akane said the mood in the Japan camp was sombre as compatriot Nozomi Okuhara had lost to China's He Bing Jiao in the first quarterfinal in the morning.
"We have had a lot of top-seeded players and everyone expected better of us, but we did our best and I want to go on to the next step in the future," she told the BWF.
Australia to tour Pakistan with a full-strength squad, says George Bailey
Chief selector George Bailey on Tuesday confirmed that no Australian player has asked to be left out of the squad that is set to embark on their first tour of Pakistan since 1999.
Bailey added that the selection will be solely based on managing their workload.
"I believe the boards are still working through some of the minor details around that tour, so once that gets the formal tick of approval then we'll announce the squad post that, but we're reasonably well down the track," Bailey was quoted as saying by Cricket Australia's website.
"The two (security) briefings that I've sat in on, the security sounds very, very robust."
The tour is set to start on March 3. It will consist of three Test matches to be played in Karachi, Rawalpindi and Lahore and will be followed by a three-match ODI series from March 29 to April 2. A lone T20I will be played on April 5.
The last time Pakistan had an ICC event on its soil was when it co-hosted the 1996 World Cup along with India and Sri Lanka. The terrorist attack on the Sri Lankan team bus in 2009 ensured Test cricket remained out of bounds until 2019.
In 2020, before the T20 World Cup, New Zealand and England had pulled out of the tour of Pakistan citing security concerns.
Hockey: France join Men's Pro League, to start campaign against India on Feb 8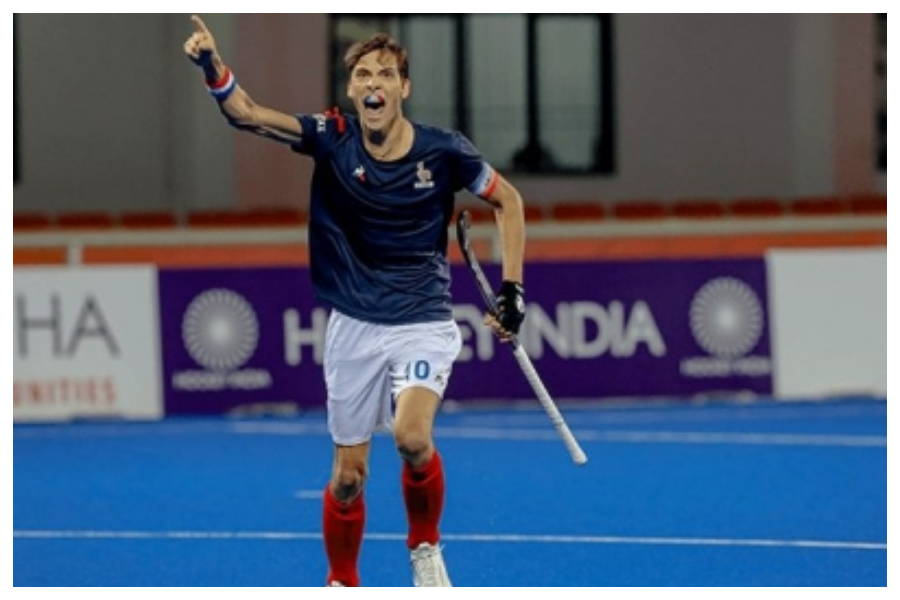 Canada have withdrawn from the Men's FIH Pro League due to the Covid-19 pandemic and the International Hockey Federation (FIH) has called up France to take place in the third edition of the Series. France will take on India in their opening match on February 8.
"After Canada eventually pulled out due to Covid-related issues, FIH had contacted the next best teams, according to the FIH World Rankings, to invite one of them to replace Canada. France have accepted the invitation and, as the highest-ranked team having done so, will join the global home-and-away league for this season," the FIH informed in a release on Tuesday.
As Canada, along with South Africa had been included in the men's FIH Pro League in place of Australia and New Zealand, who had pulled out last year citing Covid-19 related travel restrictions by their respective countries. As Canada and South Africa were included only for the ongoing third edition of the Pro League, France too will participate in the current edition and will be left out once Australia and New Zealand return to the field for the fourth edition in 2023.
"As communicated earlier, France's participation in the FIH Hockey Pro League is planned for this third edition only. Indeed, Australia and New Zealand, who are not playing the current season due to Covid-related international travel constraints, are expected to come back for the fourth edition (2022-2023)," the FIH release said.
French, who will host the next Olympics in Paris in 2024, will play their first match on February 8 against India, in Potchefstroom, South Africa, and meet the Netherlands on February 9.
France have qualified for the next Men's World Cup, which will be played in January 2023 in Bhubaneswar and Rourkela. The French Men's Junior team recently claimed the bronze medal in the Men's Junior World Cup in Bhubaneswar, with France captain Timothée Clément crowned Best Player of the Tournament.
"It is great news that France are joining the FIH Hockey Pro League for the current season. As hosts of the next Olympic Games, being part of such a top-flight competition involving the best teams in the world can only be a positive move for the French team as well as for the growth of hockey in the country," FIH CEO Thierry Weil was quoted as saying in the statement.
The first FIH Hockey Pro League matches of the year will involve the women's teams of China and India. They will take place on January 31 and February 1 in Muscat, Oman, where both teams are currently playing the women's Asia Cup 2022.
Sune Luus to lead South Africa in West Indies ODIs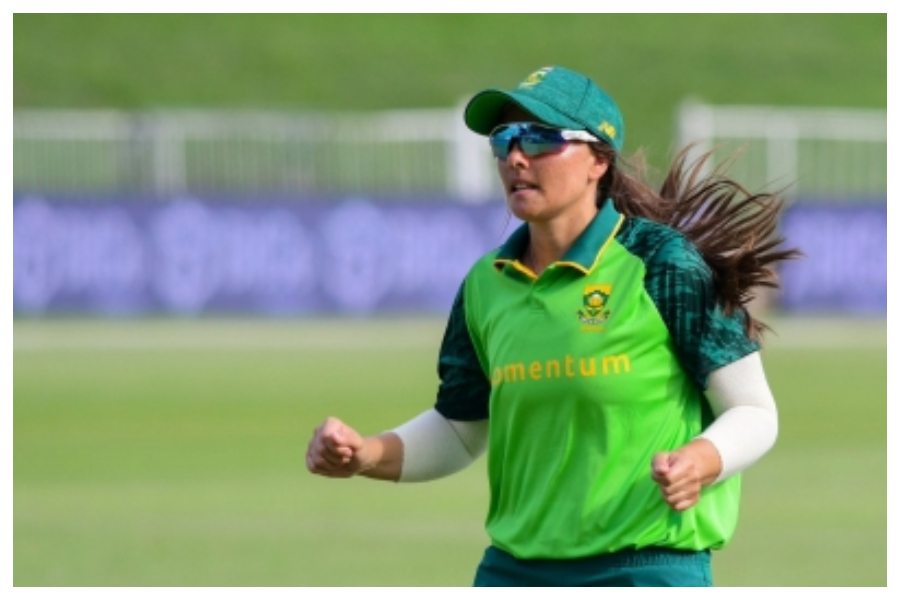 All-rounder Sune Luus will lead the 18-member South Africa women's squad against West Indies in a five-match ODI series starting January 28, the Cricket South Africa (CSA) confirmed on Tuesday.
The 26-year old Luus will lead a side that is missing senior players — regular captain Dane Van Niekerk (ankle injury) as well as Lizelle Lee (Covid). Chloe Tryon will serve as Luus' deputy in the series.
"Sune has really managed the captaincy quite well in the absence of our leaders, Dane and Chloe, and we are quite excited to be giving her the role again and in our conversations with her, she really rolled out the pathway for us, getting through the West Indies tour and for the World Cup," said Clinton du Preez, Convenor of Selectors.
"We are quite happy to have her back in that role and I am sure the leadership and the senior players in the team will give her massive support. Chloe as the vice-captain is a great combination between the two individuals and personalities and we think it will be a balanced approach for our successes," he added.
The squad also includes key players such as Shabnim Ismail, Mignon du Preez as well as Laura Wolvaardt, who was the second-highest run-scorer (161) when the two teams last faced each other.
Meanwhile, off-spinner Raisibe Ntozakhe is among those picked in the squad. The 25-year-old hasn't been featured for South Africa since 2018 when she was suspended from bowling in international games owing to her then illegal action. She has recently been cleared to bowl.
"It's greatly important for us to fill the vacancy of Dane van Niekerk, and therefore we looked at a few options. It is also quite exciting to have Raisibe Ntozakhe back in the squad and for her to be playing international cricket again, it will be a great opportunity for her to revive her career," du Preez said.
"We are quite comfortable with the squad we have selected. It's a balanced squad and we have gone for an extended squad to give more players an opportunity to ensure that we complement the skill sets within the team.
"With the conditions up in Johannesburg, it will suit us to play against the West Indies. They are normally used to the slow, turning wickets and for now, it is a great opportunity to strike with our bowlers and to also have a balanced approach to those results," he added.
The five-match ODI series in Johannesburg serves as a World Cup preparation for the South Africa side looking to better their semi-final show from five years ago. The two sides met in a five-match series in the Caribbean last August, a series South Africa clinched by a dominant 4-1 margin.
Squad: Sune Luus (c), Chloe Tryon (vc), Andrie Steyn, Anneke Bosch, Ayabonga Khaka, Lara Goodall , Laura Wolvaardt, Marizanne Kapp, Masabata Klaas, Mignon du Preez, Nadine de Klerk, Nonkululeko Mlaba, Raisibe Ntozakhe, Shabnim Ismail, Sinalo Jafta, Tazmin Brits, Trisha Chetty, Tumi Sekhukhune