No return to old normal in foreseeable future: WHO chief Tedros Adhanom Ghebreyesus
Tedros Adhanom Ghebreyesus
There will be no return to the "old normal" for the foreseeable future as a result of the ongoing COVID-19 pandemic, and too many countries were still headed in the wrong direction, the chief of the World Health Organization (WHO) warned.
"The virus remains public enemy number one, but the actions of many governments and people do not reflect this," Xinhua news agency quoted WHO Director-General Tedros Adhanom Ghebreyesus at as saying a regular briefing on Monday.
He noted that mixed messages from leaders are undermining trust, which is the most critical ingredient of any response, while the only aim of the virus is to find people to infect.
Things are going to "get worse and worse and worse", he warned, unless governments communicate clearly with their citizens and roll out a comprehensive strategy focused on suppressing transmission and saving lives, while populations follow the basic public health principles of physical distancing, hand washing, wearing masks, coughing etiquette and staying home when sick.
COVID-19 has been gaining its momentum lately.
According to Tedros, Sunday saw a record of 230,000 cases reported to WHO, of which almost 80 percent were from just 10 countries and about half from just two countries.
"But it does not have to be this way," he said, asking every single leader, government and individual "to do their bit to break the chains of COVID-19 transmission and end the collective suffering".
To control the disease and get on with people's lives, Tedros said, three things are required. The first is to focus on reducing mortality and suppressing transmission; the second is to focus on an empowered, engaged community that takes individual behaviour measures in the interest of each other.
And the third is a strong government leadership and coordination of comprehensive strategies that are communicated clearly and consistently.
"We weren't prepared collectively, but we must use all the tools we have to bring this pandemic under control. And we need to do it right now," he added.
At the WHO briefing on Monday, health experts also said there was evidence to suggest that children under the age of 10 were only very mildly affected by Covid-19, while those over 10 seemed to suffer similar mild symptoms to young adults.
To what extent children can transmit the virus, while it appears to be low, remains unknown.
On Tuesday, the number of global coronavirus cases cross the 13 million mark, according to the Johns Hopkins University.
The total number of cases currently stood at 13,070,097, while the fatalities rose to 572,411, the University's Center for Systems Science and Engineering (CSSE) revealed in its latest update.
The US accounted for the world's highest number of infections and fatalities at 3,363,056 and 135,605, respectively, according to the CSSE.
Brazil came in the second place with 1,884,967 infections and 72,833 deaths.
India and China hold 12-hr long talks on border point disengagement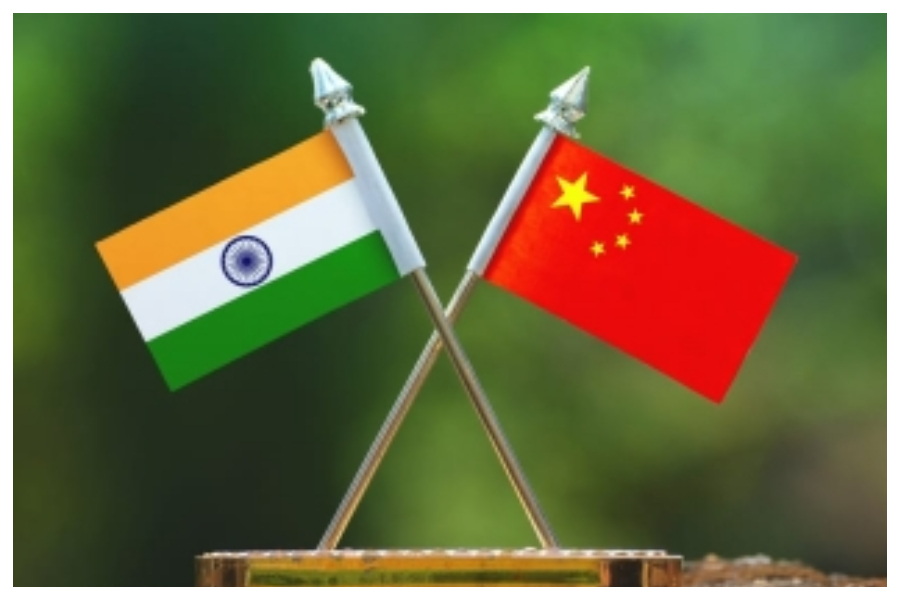 India and China military delegates deliberated for over 12 hours focusing on disengagement at Patrolling Point 15 — Hot Springs.
The Wednesday meeting between the military commanders of the two countries at Moldo on the Chinese side started at 10 a.m. and ended at 10.30 p.m. This the 14th round of military talks between India and China to resolve the border dispute.
Talking about the military discussions, Indian Army chief General M.M. Naravane said on Wednesday that he hoped for some positive developments in the days ahead.
Along the Northern Borders, the Indian Army has continued to maintain the highest levels of operational preparedness, while engaging in sustained dialogue with the People's Liberation Army, Gen Naravane had said.
"We hope to resolve Patrolling Point 15 (Hot Spring) in the current round of talks. Once that is done we will look at other issues which predate the current standoff," he said.
After persistent joint efforts, mutual dis-engagement has taken place at many locations. "So there has been positive movement," the Indian Army Chief said.
Replying to a query about the positive developments, the officer explained, "Talks have been going on for a long time. It is a good thing that talks are going on. We have to keep talking to each other. The 4-5th round of talks resulted in resolving patrolling point 14, the 9-10th round North and South Bank and Kailash ranges and subsequently patrolling point 17."
However, the Indian Army chief said that while there has been partial disengagement, the threat has by no means reduced.
General Naravne said the force levels in areas where disengagement is yet to take place have been adequately enhanced. Threat assessment and internal deliberations have resulted in the reorganisation and realignment of forces in keeping with the Army's mandate of ensuring territorial integrity and to cater for the major augmentation of the PLA forces, and military infrastructure.
Just ahead of talks, China has implemented new border law and has also renamed 15 places in Arunachal Pradesh on its map.
India and China have been engaged in an intense border dispute for around two years and are now in talks to resolve the issues.
Crisis-hit SL asks China to restructure debt repayments
Sri Lankan President Gotabaya Rajapaksa has asked China to restructure the crisis-hit island nation's debt repayments as part of efforts to help the South Asian country navigate its worsening financial situation, the BBC reported.
Rajapaksa made the request during a meeting with Chinese Foreign Minister Wang Yi on Sunday.
In the last decade, China has lent Sri Lanka over $5 billion for projects including roads, an airport and ports, the BBC report said.
China is Sri Lanka's fourth biggest lender, behind international financial markets, the Asian Development Bank and Japan.
But critics say the money was used for unnecessary schemes with low returns.
"The President pointed out that it would be a great relief to the country if attention could be paid on restructuring the debt repayments as a solution to the economic crisis that has arisen in the face of the Covid-19 pandemic," Rajapksa's office said in a statement.
The statement also said China was asked to provide "concessional" terms for its exports to Sri Lanka, which amounted to around $3.5 billion last year, without providing further details, the report added.
Rajapaksa also offered to allow Chinese tourists to return to Sri Lanka provided they adhere to strict coronavirus regulations.
Before the pandemic, China was Sri Lanka's main source of tourists and it imports goods from the Asian giant more than from any other country.
In recent months, Sri Lanka has been experiencing a severe debt and foreign exchange crisis, which has been made worse by the loss of tourist income during the pandemic, the BBC report said.
The country has received billions of dollars of soft loans from China but the island-nation has been engulfed in a foreign exchange crisis which some analysts have said has pushed it to the verge of default, as per the BBC report.
Sri Lanka has to repay about $4.5 billion in debt this year starting with a $500 million international sovereign bond, which matures on January 18.
Singhvi says don't rely on Chinese media, Cong embarrassed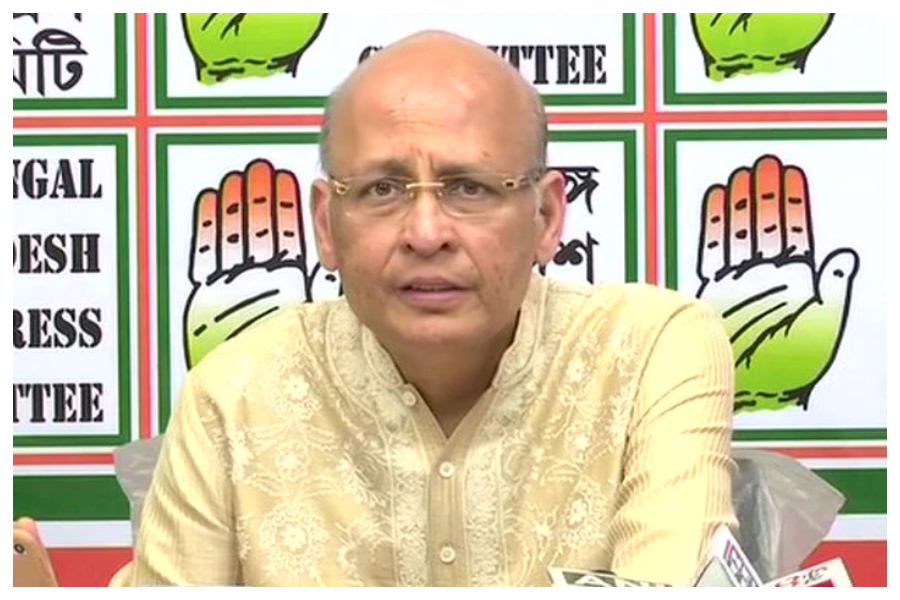 In a major embarrassment to the party, Congress leader Abhishek Manu Singhvi on Tuesday said that Indian media should not fall for Chinese propaganda after few reports emerged that Chinese have hoisted flag which turned out to be fake.

Singhvi said, "Would urge the Indian media not to take the CCP & Global Times propaganda machinery seriously. They are nothing but an absolute joke especially in the digital age, a psy ops that can be easily busted by few minutes of Google search."

But his own party on Monday attacked the government on the same report and former Congress President Rahul Gandhi too criticized the government.

The Congress on Monday slammed the government over reports that Chinese troops are celebrating new year at Galwan Valley. "How dare China raise the Chinese flag over Galwan Valley, where only the Indian Tri-colour can be flown, unfurled proudly. How dare Chinese continue to occupy Indian territory in Depsang plains up to 'Y junction' and our Prime Minister remains mum? How dare China continue to illegally occupy Indian Territory in Gogra, Hot Springs and our government doesn't utter a word?" Randeep Surjewala, Congress spokesperson had said.

Now it is clear the PLA was not present at the the disputed area of Galwan Valley on the new year eve, which is now a demilitarized zone after the June 2020 clash between the two militaries and subsequent series of talks between India & China through proper diplomatic channels.

It all started after a video surfaced on social media, shared by the Chinese media, showing PLA troop celebrating new year and unfurled the Chinese national flag, with a caption, 'China's national flag rises over Galwan Valley on the New Year Day of 2022', which read further 'the flag was special since it once flew over Tiananmen Square in Beijing'.