No new debt scheme till SAT disposes appeal, Franklin Templeton to SC
The Supreme Court on Monday recorded that Franklin Templeton Asset Management India Pvt Ltd will not launch any new debt scheme till the disposal of its pending appeal before Securities Appellate Tribunal (SAT).
In June this year, the SEBI had directed Franklin Templeton to refund investment management and advisory fees to the tune of Rs 512 crore, including interest, collected with respect to its six debt schemes which were shut down last year. The SAT had, however, found the SEBI's penalty on Franklin Templeton as "excessive", for not accounting the expenses borne by the fund house on managing the six wound-up schemes and directed it to deposit Rs 250 crore in an escrow account till the case is heard and disposed.
On Monday, a bench comprising Justices Abdul Nazeer and Krishna Murari took on record a submission made by the fund house that it would not launch any new debt scheme till the pendency of the appeal before SAT.
The bench, however, refused to interfere in the other part of the order, which directed the Franklin Templeton to pay Rs 250 crore against demand of Rs 512 crore, and granted four weeks to the petitioner to file their reply before the tribunal.
"We request the tribunal to dispose of the main matter as expeditiously as possible," it said.
As Solicitor General Tushar Mehta, representing the SEBI, submitted that Rs 512 crore was calculated based upon the statutory dues, the bench asked Franklin Templeton's counsel as to how Rs 512 crore was reduced to Rs 250 crore, by the interim order of SAT. The counsel replied it is going to be heard and the company is not going anywhere.
The bench told Mehta, who had objected to the SAT reducing the amount to half, that it is a first appeal and normally in a money decree, the normal thing is to pay 50 per cent.
It told Franklin Templeton's counsel that he knows what had happened to their 6 schemes. "We are still struggling with those schemes," it noted.
As the counsel replied: "Between today and 31st, no scheme will be launched", the bench responded: "Can we record that? Because we are not worried about Rs 250 or 500 crore. Public can't be cheated and public should not be cheated."
Senior counsel A.M. Singhvi and Harish Salve agreed that their statement can be recorded that no new scheme will be launched until disposal of appeal. Recently, the top court held that consent of majority unitholders was necessary for winding up of debt schemes after the publication of notices.
The market regulator had also barred Franklin Templeton from launching any new debt schemes for a period of two years. However, the SAT had set aside this order. SEBI moved the top court challenging SAT's directions.
Growth of bank deposits slowed down in FY2022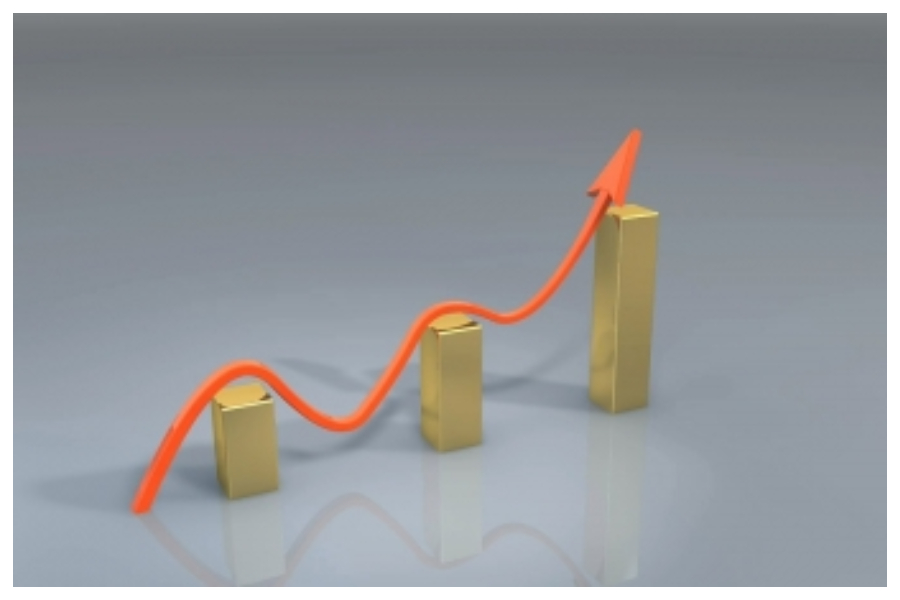 The growth of bank deposits across the market have slowed down to 10 per cent year-on-year (YoY) as per the Reserve Bank of India's (RBI) data, said Kotak Securities Ltd in a report.
According to the report, there is a perceptible slowdown in the bank deposit growth in metropolitan, semi-urban and rural India with household savings being relatively weak.
Further the bank branch expansion has slowed down mainly by the public sector banks.
The report said private banks continue to gain market share but their dominance is much more in urban markets as compared to rural and semi-urban markets.
The current account, savings account (CASA) deposits has slowed although the ratio has moved up higher to approximately 45 per cent led by higher savings ratio in recent years.
The private banks have increased their market share in current account and in the corporate segment while public banks have been losing share steadily in the household and government sectors, Kotak Securities said.
As per the report, the duration of term deposits continues to fall, especially post Covid and the share of non-individuals is quite high at 45 per cent of the overall term deposits.
Given the nature of deposits where non-individuals have a higher share in term deposits, the duration of these deposits has declined but it raises concern as it is likely to be sensitive as interest rate reverses, Kotak Securities said.
The growth of CASA deposits is at a much faster pace than term deposits partly driven by slower demand for deposits as loan growth has been slow or probably due to excess savings during the Covid period.
"As loan growth recovers, we are likely to see a greater push towards mobilising deposits, which implies that the competition would shift from CASA deposits to term," Kotak Securities said.
The trend to save through CASA deposits is much higher post demonetization and has accelerated during Covid as well. Trends are showing a sign of reversal as the growth rate has started to slow across regions and banks.
5G-ready car sales cross 500K first time ever globally
The connected car penetration surpassed that of non-connected cars for the first time ever globally, capturing almost 50.5 per cent share in the second quarter (Q2) this year.
5G-ready car sales surpassed half a million, though 4G accounted for 90 per cent of connected car sales.
According to Counterpoint Research, the US overtook China to lead the global connected car market and the top five automakers were Volkswagen, Toyota, GM, Stellantis and Hyundai.
The US, China and Europe accounted for nearly 80 per cent of connected car sales in the quarter.
"The US market trailed China in terms of connected car sales in the first quarter of this year. However, with the resurgence of Covid-19 and plant shutdowns in China from March onwards, the US overtook China," said senior analyst Soumen Mandal.
According to the report, automakers are focusing on using powerful on-board computers for next-generation connected mobility.
"4G cars still dominate the global connected car market, capturing 90 per cent of shipments in Q2 2022, whereas 5G cars accounted for around 7 per cent. Although 5G's share will continue to increase, 4G will see increased sales on a yearly basis until 2027," said Research Vice-President Peter Richardson.
Non-connected cars have been steadily declining as automakers prefer to upgrade their portfolio with factory-fitted embedded connectivity even in base model variants.
Luxury brands like BMW, Mercedes and Audi were the first to introduce connected cars with inbuilt Wi-Fi, even before the initial push towards connected vehicles came from government mandates like eCall.
According to the report, there are several factors hindering the proliferation of 5G for cars, such as high prices of 5G NAD/TCU, and patchy network coverage even where 5G has been launched which, in turn, means limited availability of 5G capable cars.
Furthermore, there is only nascent adoption of ADAS/AD levels. Currently, there are few Level 3 capable models and all use 4G.
"We expect that mass adoption of 5G connectivity will only occur after 2025, when most of these issues will have been resolved,a said Richardson.
Rupee slips down against dollar on oil price increase
Rising international oil prices saw the Indian rupee depreciating to Rs 81.94 against the US dollar.
The rupee opened at Rs 81.52 on Thursday at the interbank forex market and then went down to Rs 81.94.
Experts said demand for dollars from oil importers resulted in a fall in rupee.
The oil prices are expected to climb up as the producing nations have announced their plans to cut production.