No change in petrol, diesel prices for 16 straight days
The oil marketing companies (OMCs) continued to pause fuel price revision for the sixteenth consecutive day on Monday, the longest period in weeks, as wait and watch continues amidst rising global crude prices.
Accordingly, in the national capital, petrol continues to be sold for Rs 101.84 per litre, while diesel is also being sold at the unchanged price of Rs 89.87 a litre on Monday.
The pump price of fuel has been static since July 18.
One of the main reasons for pause in fuel price rise is an over 10 per cent fall seen in global oil prices with benchmark crude sliding to $69 a barrel earlier last month. It had again risen close to around $75 a barrel on strong demand projections.
With OPEC reaching an agreement to raise crude production, oil prices are expected to remain soft. This could make way for fuel prices in India to actually fall after a long interval.
In the city of Mumbai, where petrol prices crossed Rs 100 mark for the first time on May 29, the fuel price is at Rs 107.83 per litre. Diesel price in the city is also at Rs 97.45, the highest among metros.
Petrol prices in all metros have now crossed Rs 100 per litre mark.
The fortnight long price pause comes after fuel prices increased on 41 days and remained unchanged on 50 days since May 1. The 41 increases have taken the petrol prices up by Rs 11.44 per litre in Delhi. Similarly, diesel has increased by Rs 9.14 per litre in the national capital.
Since April 2020, petrol prices have increased by Rs 32.25 per litre from Rs 69.59 a litre to Rs 101.84 a litre now in Delhi. Similarly, diesel price during the period has increased by Rs 27.58 per litre from Rs 62.29 to Rs 89.87 a litre in the national capital.
Reliance Jio, GSMA roll out initiative to train rural women in digital skills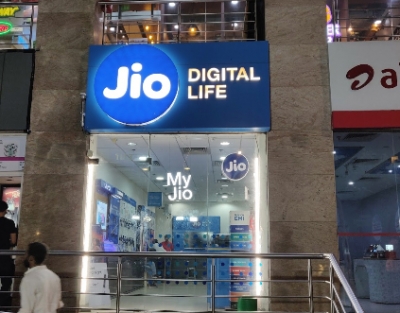 Reliance Jio and global mobile network operators' organisation GSMA on Tuesday announced the roll-out of their digital skills programme to train rural women in India.
The programme aims to provide need-based training to rural women and individuals from marginalised/low-income groups to help them make meaningful use of digital access.
The national roll-out phase is now underway, with the programme being rolled out across 10 states.
"We are proud to partner with GSMA in this programme to take digital skills training to the women across India and be the wind beneath their wings," said Isha Ambani, Director, Reliance Jio.
As per the GSMA's 'Mobile Gender Gap Report 2022', women in India are 41 per cent less likely than men to use mobile internet.
A total of 330 million women in India still do not use mobile internet, compared to 248 million men. Lack of literacy and digital skills is one of the top reported barriers to mobile internet use.
As a part of the programme, the GSMA and Jio teams worked together to assess prevalent digital skill gaps and develop need-based digital skills training toolkits that are India-specific.
Over 1,000 rural women and men from Uttar Pradesh and Tamil Nadu participated and provided inputs for the refinement of the digital training toolkits during the trial phase.
Reliance Foundation will be supporting the roll-out through its large network and self-help groups, particularly in rural areas.
"More needs to be done to ensure women are not being left behind in an increasingly connected world. We are excited to partner with Jio and Reliance Foundation to take the Digital Skills Programme national and help accelerate digital inclusion for women," said Mats Granryd, Director General, GSMA.
The GSMA is a global organisation unifying the mobile ecosystem to discover, develop and deliver innovation foundational to positive business environments and societal change.
Centre asks Vodafone Idea to convert Rs 16,000 dues into equity
Financially-stressed telecom company Vodafone Idea said on Friday that the government has directed it to convert a portion of its dues worth Rs 16,000 crore it owes to the exchequer into equity in the government's favour.
"It is hereby informed that the Ministry of Communications has [directed] the company to convert the NPV of the interest related to deferment of spectrum auction instalments and AGR dues into equity shares to be issued to the government of India," the company said in a filing.
The government will take 33 per cent equity in Vodafone Idea after converting all interest related to payments for spectrum and other dues into equity.
This will make the government the largest shareholder in the telecom company.
Vodafone Idea will convert dues of Rs 16,133 crore into equity and issue shares for Rs 10 each, the company informed.
"We had sought a firm commitment that the Aditya Birla Group would run the company and bring necessary investments. The Birlas have agreed and hence we have agreed to convert. We want India to be a three-player market plus BSNL and ensure healthy competition for consumers," Telecom Minister Ashwini Vaishnaw said in a statement.
I-T dept raids over 30 locations of five builder groups across Jaipur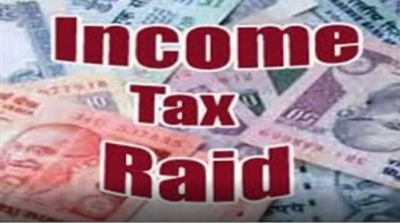 The Income Tax department on Thursday raided over 30 locations of five builder groups across Jaipur. The teams also conducted search operations at two locations of a builder group in Gurugram.
Officials said that the I-T department had received a tip-off that these builders were engaged in making cash deals while selling flats in multi-storey buildings, plots and commercial properties in Jaipur.
After verification, 40 teams of the investigating branch of the I-T department raided their locations on Thursday morning. Raids have been conducted at the premises of Manglam Group, Sanjivani, R-Tech, Jugal Derewala and Haridutt, including their offices, corporate offices and residential premises.
The I-T teams have raided places in Jaipur including Tonk Road, Mansarovar, Rajapark, Jagatpura, C-Scheme, Civil Lines, Ajmer Road, Delhi Road, Agra Road and Sanganer.
Sources said that the department had received complaints of undisclosed income running into crores of rupees. All the five builders were using cash to buy and sell land. So the I-T teams raided around 38 targets simultaneously. According to the information received so far, huge amount of cash, and documents of land purchase and sale have been found from their premises.