Nitish doing negative politics during pandemic, alleges Tejashwi Yadav
Rashtriya Janata Dal (RJD) leader Tejashwi Yadav on Thursday alleged that Chief Minister Nitish Kumar and the BJP were pursuing negative politics in the middle of a severe pandemic in Bihar.
"We have set up a Covid care centre at my official residence on 1, Polo Road in Patna. It has beds, oxygen, foods and medicines and requested the Nitish Kumar government to take over it and deploy medical staff. So far, there is no initiative taken by the state government," Yadav said.
"The Nitish government is neither helping patients during the pandemic nor allowing us to help the people of Bihar. This can be attributed to negative politics. The real face of this government is exposed now. Nitish Kumar is completely tired now," Yadav said.
"Bihar Health Minister Mangal Pandey was unable to prevent the infrastructure of hospitals in Bihar from collapsing. Pandey himself said that the health department did not have adequate staff to operate ventilators. Who is responsible for it?" Yadav had asked on Wednesday.
On Wednesday, pertaining to Yadav's Covid care centre, health minister Pandey had said that if anyone put beds in their residence, it cannot be considered as a hospital.
"Bihar has 900 final year MBBS students wanting to give services to the nation in a pandemic but the Bihar government is not ready for their terms and conditions. The state government should consider their grievances and recruit as many medical staff as possible," added Yadav.
Punjabi singer Moosewala joins Congress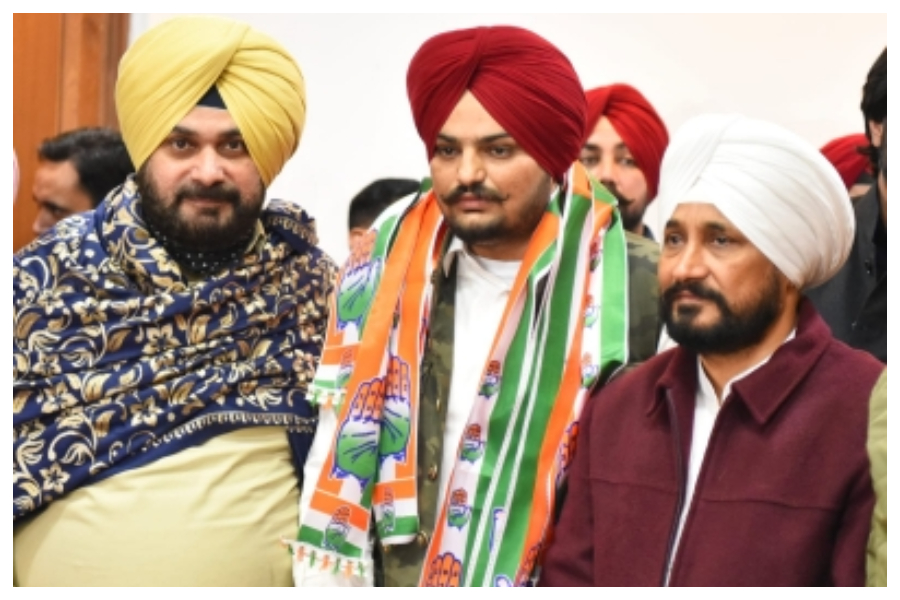 Famous Punjabi singer Sidhu Moosewala, who was booked on charges of promoting violence and gun culture in a song, on Friday joined the Congress ahead of the Assembly polls in Punjab.

He joined the party in the presence of Chief Minister Charanjit Singh Channi and State Congress president Navjot Singh Sidhu.

During the induction ceremony, Sidhu described Moosewala as a youth icon.

"Sidhu Moosewala is joining our family. I welcome him in the Congress fold," Sidhu told the media.

Describing Moosewala as a "big artiste", Channi said with his sheer hard work, he has won the hearts of millions of people.

Moosewala, whose real name is Shubhdeep Singh Sidhu, is known for his hit Punjabi tracks like 'Legend', 'Devil', 'Just listen', 'Jatt da Muqabala' and 'Hathyar', among many others.

His name also featured in the Billboard Canadian Albums in 2018.

"I am not entering politics for status or to earn praise. I want to become a part of the system to transform it. I am joining the Congress to raise the voice of the people. I am joining the Congress as the party has leaders who have come from common families," Moosewala said.

He said he is still living in the same house in his village. His father is an ex-serviceman and his mother is a sarpanch. "Residents of my area have expectations from me," he added.


'MLA not a govt servant', Kerala HC cancels appointment of late leader's son
Kerala Chief Minister Pinarayi Vijayan. (File Photo: IANS)
In a stinging blow to Kerala Chief Minister Pinarayi Vijayan, who had given a government job to the son of late CPI-M MLA K.K. Ramachandran Nair, the Kerala High Court on Friday ruled that a 'legislator is not a government servant' and cancelled the appointment.

Nair, a first time legislator after being elected from the Chenganoor Assembly constituency in the 2016 Assembly polls, passed away in 2018 following health issues.

Vijayan, in a surprise decision, decided to appoint Nair's son R.Prasanth as an assistant engineer in the Public Works Department, which led to a huge criticism from several quarters.

However, a petitioner from Palakkad, Ashok Kumar filed a plea in this regard at the High Court and on Friday a division bench chaired by the Chief Justice S. Manikumar ruled that an 'MLA is not a government servant as they have an elected term of only five years, and hence a government job under the dying in harness mode is not applicable and cancelled the appointment.

Incidentally, this judgement comes at a time when a petition is before the Lokayukta after Vijayan sanctioned a substantial sum of money from the Chief Minister's Distress Relief Fund to clear off the debts of Nair.


SP's 'Vijay Rath Yatra' in Jhansi, Akhilesh to address public rallies at 9 places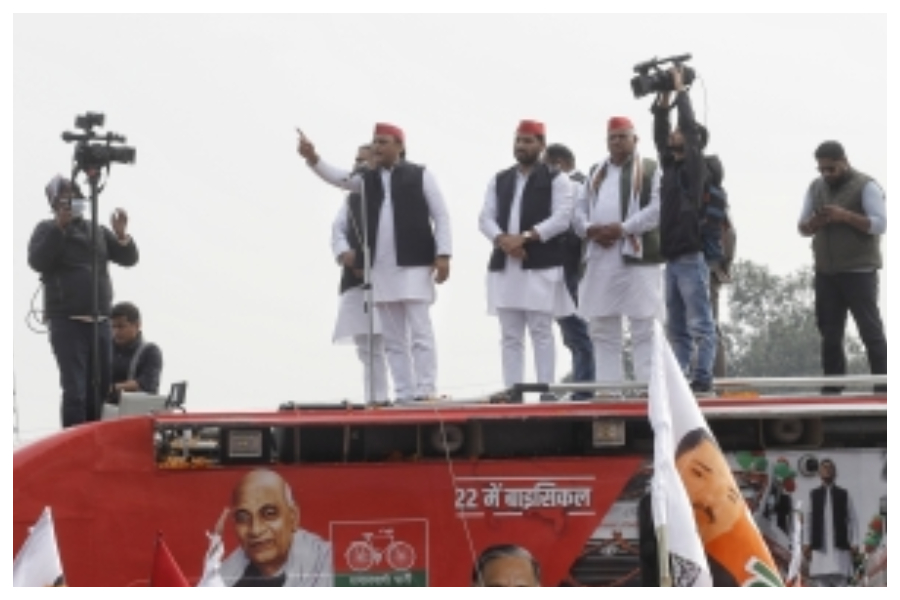 Former Uttar Pradesh Chief Minister and SP chief Akhilesh Yadav is taking out a 'Vijay Rath Yatra' in Jhansi on Friday, with the focus on Bundelkhand and will also hold public rallies at nine places.
As per information, the yatra will traverse through Laxmi Garden, Elite Square, Jail Square, Court Square, Kunj Vatika Marriage Hall, Mandi Tiraha, University Gate, Medical College Gate, Medical Bypass Tiraha, where he will be welcomed by the party workers.
After this, he will address public gatherings at Mahant Laxman Das Kanya Inter College in Baragaon, Rashtrakavi Maithilisharan Gupt Mahavidyalaya in Chirgaon and Tika Ram Kanya Mahavidyalaya.
Earlier, in Lalitpur, Akhilesh accused the BJP of "fooling" the people. He raised the farmers' issue and said that only a family man can understand the pain of a family member.
In Bundelkhand, Hamirpur, Mahoba, Banda and Chitrakoot comprise a division (mandal). Jhansi, Lalitpur, Jalon is another division. There are seven districts and 19 Assembly seats in the area.
For Akhilesh, Bundelkhand remains a major challenge because the BJP has a strong hold in the area and it had won all the 19 Assembly seats in the region.
In the 2019 Assembly elections, the BJP wiped out the SP, BSP and Congress in the region.
The SP is busy in stitching together alliances with small parties to give a tough fight to the saffron party.
On October 13, Akhilesh had launched his 'Vijay Rath Yatra' as part of the 2022 UP Assembly election campaign.