Narendra Modi to address beneficiaries of government schemes from Shimla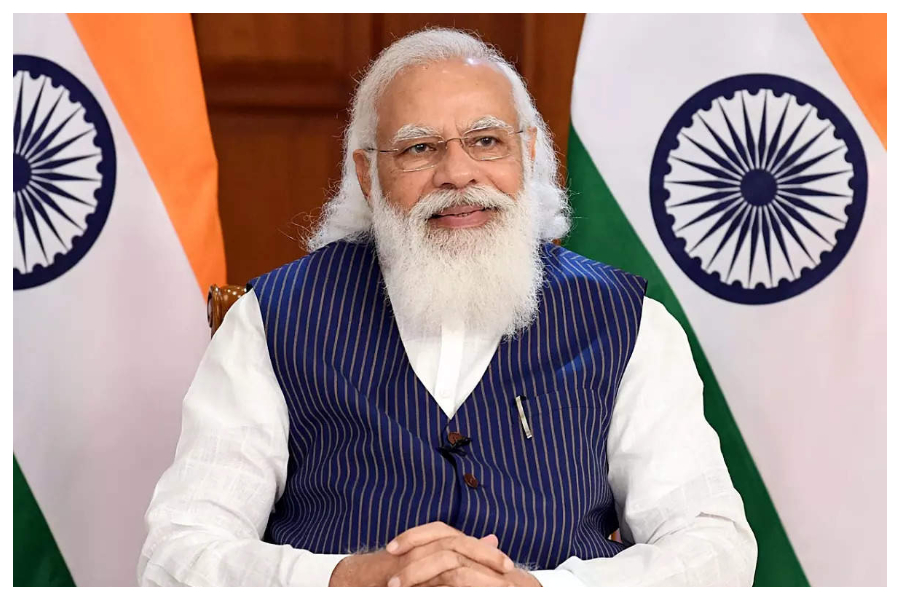 Preparations for Prime Minister Narendra Modi's day-long visit to state capital Shimla on May 31 were reviewed on Friday by the BJP-led government.
Modi will be addressing beneficiaries of the Central government's schemes for 30 minutes and will also hold a roadshow ahead of the Assembly elections in November 2022.
The BJP is aiming to hold a rally of 50,000 people for the Prime Minister's visit.
As many as 22 BJP mandals have been given the job to mobilise people for the occasion.
State BJP General Secretary Trilok Jamwal told the media that it is a matter of pride for the state that Modi has chosen Shimla for the rally on the occasion of completion of eight years of the Union government.
"Himachal is the second home of our Prime Minister and he is always excited to visit it. The people of Himachal Pradesh are excited to welcome Modi on his visit," said Jamwal, who is also political adviser to Chief Minister Jai Ram Thakur.
The Prime Minister will hold a virtual interaction with beneficiaries of 17 government schemes from all over the country for 30 minutes.
Jamwal said plans are underway for smooth traffic movement in Shimla during Modi's visit as there will be three entry points — one for travelling towards upper Shimla, second from Solan to Sirmaur and the third towards Chandigarh.
The Prime Minister will hold a roadshow from the Central Telegraph Office to Ladies' Park followed by a rally at the historic Ridge.
Meanwhile, the Shimla Nagrik Sabha, a group of locals, has urged the Prime Minister's Office and the state government to shift the venue for Modi's rally from the Ridge to the Annadale ground in view of the sinking Ridge that has a British-era water tank beneath it.
"There's more than a 100-year-old water tank beneath the Ridge that supplies water to 40 per cent area of the city. The tank has started developing cracks since 2017. In 2020, the cracks got wider and had to be repaired. In the light of this incident, it would be dangerous to gather thousands of people at the Ridge," said Shimla Nagrik Sabha Convener Sanjay Chauhan, also a former Mayor of the Shimla Municipal Corporation.
Muslim girl competent to marry person of her choice once she attains 15 years: Punjab and Haryana High Court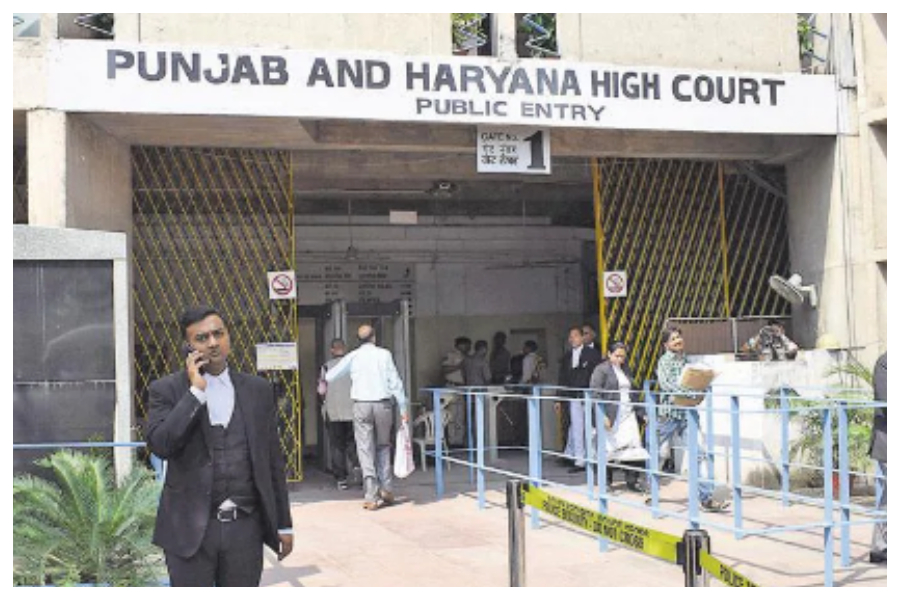 The Punjab and Haryana High Court last week held that as per Muslim personal law, a Muslim girl over the age of 15 years is competent to enter into a contract of marriage with the person of her choice [Gulam Deen v State of Punjab].
Justice Jasjit Singh Bedi arrived at this finding while hearing a petition seeking protection of life and liberty by a Muslim couple who fell in love and married each other as per Muslim rites and ceremonies.
"The law, as laid down in various judgments cited above, is clear that the marriage of a Muslim girl is governed by the Muslim Personal Law. As per Article 195 from the book 'Principles of Mohammedan Law by Sir Dinshah Fardunji Mulla', the petitioner No.2 being over 16 years of age was competent to enter into a contract of marriage with a person of her choice", noted the single-judge.
The petitioners moved the court on the ground that their life and liberty was in grave danger at the hands of the respondents. Thus, they sought a direction to the police to consider their representation seeking protection.
The petitioner submitted that as per Muslim law, puberty and majority are one and the same, and that there is a presumption that a person attained majority at 15 years of age.
It was further contended that a Muslim boy or girl who attains puberty is at liberty to marry anyone they liked, and guardians had no right to interfere.
The Court, in this regard, placed reliance on the judgment in yunus khan vs state of haryana where it was noted that a Muslim girl's age of marriage was governed by Muslim personal law.
The Court also adverted to Article 195 from the book 'Principles of Mohammedan Law' by Sir Dinshah Fardunji Mulla which states that 'every Mahomedan of sound mind, who has attained puberty, may enter into a contract of marriage'.
The explanation to that Article provides that puberty is presumed, in the absence of evidence, on completion of the age of fifteen years.
In this case, since the girl was over 16 years and boy was stated to be over 21 years old, both the petitioners were concluded to be of marriageable age.
Moreover, the Court pointed out that the issue in the petition was not with regard to the validity of the petitioner's marriage, but protection of their fundamental rights.
"The Court cannot shut its eyes to the fact that the apprehension of the petitioners needs to be addressed. Merely because the petitioners have got married against the wishes of their family members, they cannot possibly be deprived of the fundamental rights as envisaged in the Constitution of India", said Justice Bedi.
With this, the Senior Superintendent of Police, Pathankot was directed to decide the petitioners' representation and take action accordingly.
First batch of Haj pilgrims from Telangana departs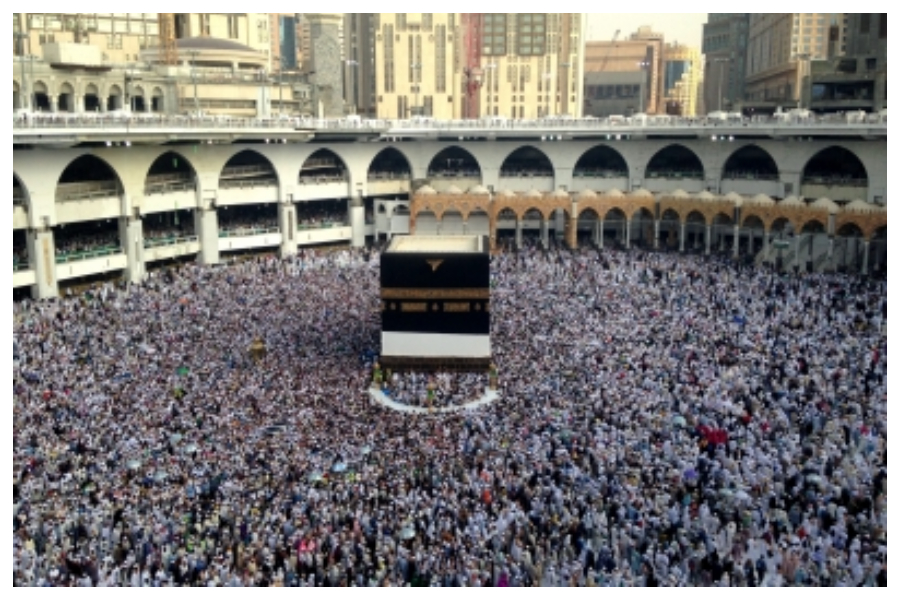 First batch of Haj pilgrims from Telangana left for the pilgrimage from Rajiv Gandhi International Airport here on Monday.
A total of 373 pilgrims left for Jeddah by a special flight of Saudi Airlines at 5.55 a.m., an official of Telangana State Haj Committee said.
Earlier, around midnight the buses carrying the pilgrims were flagged off by state home minister Mohammed Mahmood Ali and State Haj Committee chairman Mohammed Saleem at Haj House in the city.
The pilgrims began their journey with enthusiasm amid chanting of 'Talbiyah', a special prayer invoked during the Haj. Emotional scenes were witnessed at Haj House as scores of relatives, friends and well-wishers bid adieu to the pilgrims.
The first flight had 211 pilgrims from Hyderabad and the remaining were from seven other districts.
This is after a gap of two years that pilgrims from India are performing Haj. Saudi Arabia had not allowed pilgrims from other countries in 2020 and 2021 due to Covid-19 pandemic.
About 80,000 Indian pilgrims will be performing Haj this year. The Haj quota this year has been reduced in view of Covid protocol.
Telangana has been allocated a quota of 1,822. About 5,000 pilgrims from Telangana had performed Haj in 2019.
Officials said this year a total of 3,016 pilgrims including pilgrims from some districts of neighbouring Andhra Pradesh, Karnataka and Maharashtra would depart from Hyderabad through Saudi Airline flights.
Like in the previous years, Haj House was turned into embarkation point for the pilgrims. The Haj Committee made all the arrangements including food and accommodation for the pilgrims who had reached there from various districts of Telangana.
Various departments provided services like customs clearance, checking of baggage and provision of currency exchange under one roof.
One of the five pillars of Islam, Haj is annual pilgrimage to holiest city of Mecca in Saudi Arabia. Haj is mandatory for at least once in lifetime for all Muslims who are financially and physically capable of undertaking the journey.
Haj pilgrimage this year will commence on July 7 and continue through July 12, corresponding to the 10th of Dhulhijjah, the last month of Islamic calendar. The final date will be decided upon sighting of the new moon of Dhulhijjah,
Political slugfest starts over arrangements at KK venue
Hours after the sudden demise of popular playback singer Krishnakumar Kunnath (KK) after his performance at Nazrul Manch in South Kolkata on late Tuesday evening, political mudslinging has started over the possible mismanagement in crowd-control at the venue. KK was performing at a function organized by the student's union of Kolkata-based Gurudas College.
Initially, many suspected that KK's feeling of uneasiness was due to the malfunctioning air-conditioning machines at Nazrul Manch. However, police sources confirmed that while the air- conditioning machines were working normally, their effects were reduced to a great extent following the over-the-capacity crowding at the venue.
"While the capacity of the venue is around 2,700 to a maximum of 3,000, on Thursday evening around 6,000 spectators flocked in at the venue, with many watching the shows either sitting on the staircases or standing at the wings of the venue. This is quite common in case of college feats. Probably, that over-crowding could have created some suffocation. But it cannot be definitely said that suffocation was the reason for KK's death since a report on any second person even falling sick has not come as yet," said a Kolkata Police official on strict condition of anonymity.
However, that has not stopped political mudslinging. West Bengal Congress president and veteran MP, Adhir Ranjan Chowdhury has demanded a thorough enquiry in the unfortunate event. "All said and done, I do demand a thorough inquiry behind the sad demise of #KK by a competent authority. The prevailing ambience of the Najrul Manch, during his performance reveals many unsavoury questions including critical mismanagement of the said platform which might have triggered his death," Chowdhury said in a Twitter message on Wednesday morning.
BJP's national general secretary, Dr Anupam Hazra said in his Twitter message that the organizers of the show should be arrested for pushing a talented singer to death by confinement in a suffocated room. "But I know that this will not happen since the state is West Bengal," Hazra said.
However, youth Trinamool Congress leader, Debangshu Bhattacharya said that there is no need to politicize the issue since no one can predict when the cardiac attack might happen.