Narendra Modi receives his 1st Covid vaccine dose at AIIMS
Prime Minister Narendra Modi received the first dose of Covid vaccine here at All India Institute of Medical Sciences (AIIMS) on Monday, leading the country in the third phase of the inoculation drive as a massive chunk of population aged above 60 and those above 45 with comorbidities prepare to take the shots.
Modi was administered Bharat Biotech's Covaxin. "Took my first dose of the COVID-19 vaccine at AIIMS," he informed on Twitter.
At the time of the vaccination, Modi wore a "gamchha" (scarf) from Assam, which is regarded as a symbol of blessings of women from Assam. The Prime Minister has been seen wearing it on many occasions. The vaccine dose was administered by a nurse from Puducherry P. Niveda, who was assisted by another nurse from Kerala Rosamma Anil.
The Prime Minister decided to get the jab at 6.25 a.m. to avoid media glare as scores of people could be queuing up at the hospital. He remained under observation for half an hour in the hospital and left around 7 a.m.
"Remarkable how our doctors and scientists have worked in quick time to strengthen the global fight against COVID-19," Modi later wrote on Twitter.
He also appealed that those who could take vaccines should come forward for it. "I appeal to all those who are eligible to take the vaccine. Together, let us make India COVID-19 free," Modi said.
The ongoing vaccination drive will now reach to around 27 crore people who are on the list of priority for vaccination after the healthcare and frontline workers, starting Monday.
Vaccination will be provided free of charge at the government health facilities and will be on a payment basis in the private health facilities. All private hospitals can charge Rs 150 for vaccines and Rs 100 for service charges fixed by the central government.
Around 10,000 hospitals empanelled under Ayushman Bharat-PMJAY and 687 hospitals under CGHS can be used by states as Covid vaccination centres (CVCs).
The COWIN portal will provide the facility for booking an appointment based on the vaccination centres declared by the states/UTs, with their location, the dates on which appointment slots are provided and the capacity declared as open slots and the vacancies available at the time of booking.
Besides, all beneficiaries, regardless of the mode of access, i.e through online registration or mobilization through on-site registration are advised to carry the following for verification at the time of vaccination — Aadhar Card, Electoral Photo Identity Card (EPIC); and Certificate of comorbidity for citizens in the age group of 45 years to 59 years.
Delhi HC allows impleading city govt, CBSE, NCERT in plea seeking common syllabus, curriculum across India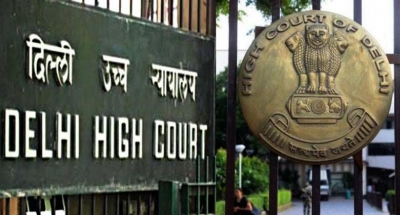 The Delhi High Court has allowed the petitioner to implead the Central Board of Secondary Education (CBSE) and National Council of Educational Research and Training (NCERT) and the Delhi government as parties to his plea challenging the syllabus and curriculum varying for each strata of society and seeking common syllabus for children across the country.
A division bench of Chief Justice Satish Chandra Sharma and Justice Yashwant Varma allowed petitioner advocate Ashwini Upadhyay to move an application to implead the above-mentioned three parties.
The court listed the matter for the next hearing on March 10.
Upadhyay argued before the court that all competitive examinations be it engineering, law and the Common University Entrance Test (CUET) should have a common syllabus.
He said: "But we have multiple syllabus at school level, how will it provide an equal opportunity for students? In Kendra Vidyalayas across the country, we have a common syllabus. Every developed country has a common syllabus in schools. It is unfortunate we are under pressure from the coaching mafia."
He contended that as per the concerned Articles of the Constitution, students do not get equal opportunities.
Upadhyay's plea read: "Education mafias are very powerful and have a very strong syndicate. They influence rules, regulations, policies and examinations. The bitter truth is that school mafias do not want one nation-one education board, coaching mafias do not want one nation-one syllabus, and book mafias do not want NCERT books in all schools. That is why the uniform education system up to the 12th standard has not been implemented yet."
Provisions under the Right To Education Act which excludes madrasas, Vedic pathshalas and educational institutions imparting religious knowledge, were also challenged as per the plea.
"It is necessary to state that the purposive and harmonious construction of Articles 14, 15, 16, 21, 21A with Articles 38, 39, 46 confirms that education is a basic right of every child and the State cannot discriminate against this most important right. Right of a child should not be restricted only to free education, but must be extended to have equal quality education without discrimination on the ground of the child's social, economic and cultural background," the plea read.
The plea further said: "Therefore, the court may declare Sections 1(4) and 1(5) arbitrary, irrational and violative of Articles 14, 15, 16 and 21 and direct the Centre to implement common syllabus and common curriculum for the students of I-VIII standard throughout the country."
Teachers scam: WhatsApp chat hinting question paper leak recovered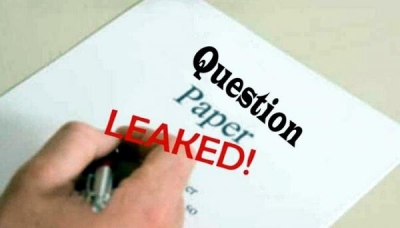 The Enforcement Directorate (ED), probing the multi-crore teachers' recruitment scam, has recovered WhatsApp chats hinting at possible advance leaking of question papers to select candidates who took the written examination for primary teachers' posts in West Bengal in 2016.
Sources said that the selective leaking of question papers were mainly done by the youth Trinamool Congress leader, Kuntal Ghosh, who was arrested by the ED from his residence on January 21.
The probe agency has also recovered Whatsapp chats indicating that Ghosh enjoyed the patronage of former state education minister and Trinamool Congress secretary general Partha Chatterjee.
From the documents seized from Ghosh's residence, the central agency officials have also recovered copies of the admit cards of certain candidates who appeared for the recruitment examination for primary teachers in 2016.
The ED sleuths have come across the names of 35 individuals who secured jobs as teachers in state- run schools by paying money to the arrested youth leader and all of them are currently employed with different schools. Each and every one of them will be questioned to take the investigation forward.
"The recruitment scam seems to be in multiple layers, which again have sub-layers involving multiple players and multiple angles. The uncovering of one layer is leading to other layers. That's why the investigation process is getting prolonged," said a legal associate of ED.
The fact that question papers were leaked to select candidates was established after the ED sleuths noticed that some extremely below-average candidates, as per their academic records, scored exorbitantly in the recruitment examination.
Sources said that the marks secured in their academic examinations did not justify their scores in their optical mark recognition (OMR) sheets.
Goa Police intensify night patrolling for women's safety
In a bid to curb street crimes and to increase safety for women, the Goa Police on Friday announced a special four-wheeler patrol 'Operation Jagruti' in the state's north district.
North Goa Superintendent of Police Nidhin Valsan told media persons that night patrolling will be intensified under this initiative.
"This exercise includes 38 Jagrut North District vehicles having 100 staff deployed from North District and other various units. There are 10 vital routes identified along with additional 40 internal routes in North Goa District in which these vehicles will be patrolling daily from 10 p.m. to 6 a.m.," he said.
Valsan said that besides this, they will attend to all the other calls received from the control room.
"The main intention of this exercise is to assist and help any distressed woman and child during odd hours," he said.