Must not be afraid: K'taka HC junks Amazon, Flipkart plea against CCI probe
The Karnataka High Court on Friday dismissed a plea by Amazon and Flipkart against a probe initiated by the Competition Commission of India (CCI) for the alleged violation of competition law.
A division bench comprising justices Satish Chandra Sharma and Natraj Rangaswamy passed the order on a batch of appeals moved by the e-commerce companies challenging a June 11 order passed by a single judge of the high court.
The high court bench noted that by no stretch of imagination the inquiry can be quashed at this stage and the appellants shouldn't be afraid of investigation by CCI. The bench said: "In the considered opinion of the court, appeals filed by appellants are devoid of merit and deserved to be dismissed…"
Amazon had moved Karnataka High Court against the CCI order which had called for a director general (DG)-level investigation into allegations of anti-competitive conduct in the online sale of smartphones on its platform.
Delhi Vyapar Mahasangh (DVM), the informant before the CCI, had alleged predatory pricing, deep discounting, preferential seller listing, and exclusive partnerships, among others, against Amazon and Flipkart.
The high court had reserved the judgment on the matter on June 25.
Justice P.S. Dinesh Kumar, on June 11, had dismissed the petitions filed by Amazon and Flipkart. DVM comprises traders from many micro, small and medium enterprises, and rely on trade of smartphones and related accessories.
Additional Solicitor General (ASG) Madhavi Divan, representing the CCI, contended that due to search bias on the respective platforms, they are pushing up certain sellers and the visibility for all sellers is supposed to be the same.
She emphasized that the essence of the competition act is to eliminate anti-competition elements, and "if there is nothing to hide, then there is no reason to scuttle the investigation".
During the hearing, it was argued that since Amazon and Flipkart favour certain sellers, they are active participants in the process. Amazon, on the other hand, submitted that its algorithm is dictated by consumers and preferential listing is based upon the reflection of the consumers.
Counsel for Flipkart had argued that the anti-trust body's prima facie views are not supported by any evidence and no agreement, which has adverse effect on competition, has been placed on record.
Counsel appearing for DVM submitted that Amazon in its writ petition has mentioned there are agreements which they sign with smartphone manufacturers, which shows they have an understanding with the sellers.
Xiaomi loses huge 8% market share in India in 2 years
Global smartphone brand Xiaomi which has maintained top position in the smartphone shipments in India for 17 consecutive quarters, is fast losing market share in India and since Q1 2020, it has shed 8 per cent market share amid rising competition and supply chain constraints.
In Q1 2020, Xiaomi registered a solid 29 per cent market share in the highly-competitive India market, according to Counterpoint Research data.
Since then, the graph is spiralling downwards, slowly but steadily, and in Q4 2021 (the festive quarter), Xiaomi logged 21 per cent market share — according to latest data coming from market research firm Canalys — which is a massive 8 per cent decline from Q1 2020.
The company, however, still maintained the lead in Q4 2021 with shipping 9.3 million units in the country, said Canalys.
According to industry analysts, Xiaomi has been hit by component shortage in the mass-market, entry-level segment where its rival brands are rapidly gaining with riding on a new chipset player called Unisoc.
In the premium segment where Xiaomi is aiming to gain footprint with launching top-of-the-line devices, Apple doubled its market share in India in 2021, on the back of increased share of domestic manufacturing, aggressive retail initiatives, and robust consumer demand.
Certain brands which picked entry-level chipset provider Unisoc in the mass-market affordable segment amid the global chip shortage were able to meet the demand in the mass-level market, while Xiaomi lost on the opportunity as it was hit by supply issues in the all-important festive quarter (October-December).
According to market research firm Techarc, entry-level chipset provider Unisoc saw two out of six smartphones launched in the entry segment (up to Rs 6,000) for 2021.
On the other hand, Apple doubled its market share in the premium segment in India in 2021, selling 5-6 million units last year, thus narrowing the margin for other smartphone players in the premium category.
Apple shipped a record 5.4 million iPhones to India in the entire year, and 2.2 million in the festive quarter (Q4) alone, according to Gurugram-based market research firm CMR.
On the quarterly basis, the Cupertino-based giant registered 34 per cent growth in the October-December period.
Prabhu Ram, Head-Industry Intelligence Group, CMR, said that Xiaomi has had to face tough headwinds in Q4 2021 owing, among others, to the prevailing supply side dynamics.
"As the brand pegs its future growth on the premium smartphone segment, it will face-up to increased competition from its closest rivals. While doing so, Xiaomi will need to drive its brand salience among premium smartphone buyers to attain sustainable market gains," Ram told IANS.
Unilever to cut thousands of jobs globally
Consumer goods giant Unilever is set to announce thousands of worldwide job cuts this week, the BBC reported.
The Marmite and Dove soap maker will slash the positions in more than 100 countries, with cuts in the "low thousands" planned, the BBC report cited a source as saying.
It comes a week after the firm failed in its bid to buy the consumer health division of GlaxoSmithKline (GSK) for 50 billion pounds.
Unilever, which declined to comment on the cuts, faces mounting pressure from investors to accelerate its growth.
The UK-based firm, which has 149,000 staff worldwide, will make the layoffs as part of a wider restructuring that will see it adopt a more competitive operating model.
It is not yet clear where the job cuts will fall. The firm employs more than 6,000 people in its operations in the UK and Ireland.
Last week, Unilever sparked anger from some investors when it dropped a short-lived pursuit of GSK's healthcare business, the BBC report said.
Unilever had initially said it wanted a bigger slice of the personal healthcare and hygiene market, to offset slow growth in its foods business.
But GSK, which owns brands such as Sensodyne toothpaste and Panadol painkillers, said the offer "fundamentally undervalued" the division and Unilever has since refused to raise its bid.
The saga has sparked unease about the firm's management under Chief Executive Alan Jope, with the head of Unilever's 13th biggest investor labelling the GSK bid as a "near death experience".
Terry Smith, who runs Fundsmith, urged the company to focus on operating performance its existing businesses "before taking on any more challenges".
In a further twist on Monday, it emerged that the New York-based activist investor Nelson Peltz had taken a position in Unilever.
Peltz's hedge fund Trian Partners has previously demanded reforms at rival consumer goods firms Procter & Gamble and Mondelez, the report said.
Equities reverse from sharp decline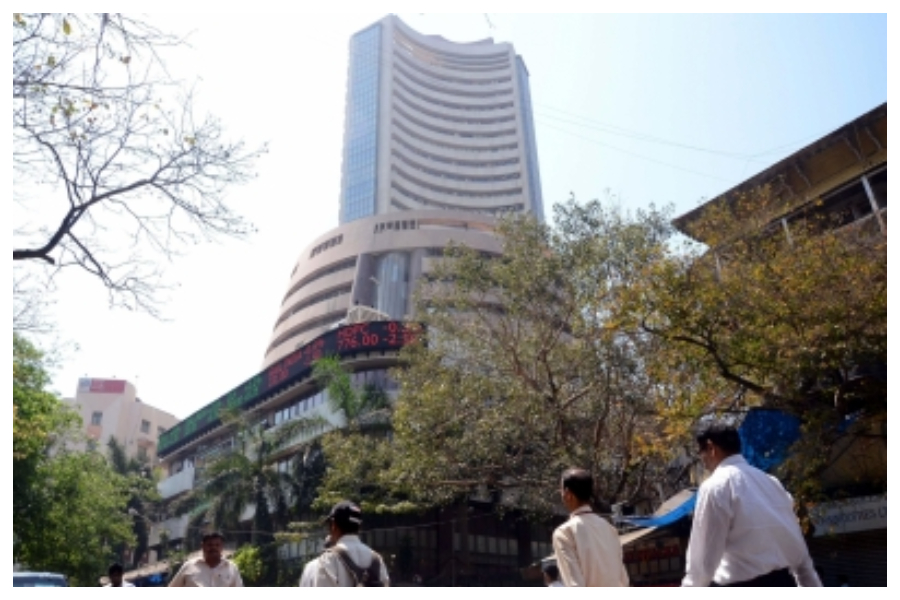 After a sharp freefall on Monday due to heavy fund outflows by foreign institutional investors as well as fears of policy tightening ahead of the US Fed's monetary policy meeting, Indian equities rose marginally in early trade on Tuesday.

The gains came after five consecutive sessions fall in the indices.

On Monday, Senses and Nifty declined around 2.6 per cent each as FIIs sold portfolios worth Rs 3,751.58 crore on BSE, NSE and MSEI in the capital market segment, data revealed.

At 10.00 a.m., Sensex traded at 57,565 points, up 0.1 per cent from the previous close of 57,491 points. It opened at 57,158 points.

Nifty traded at 17,188 points, up 0.2 per cent from the previous close of 17,149 points. It opened at 17,001 points.

On the stocks front, Axis Bank, JSW Steel, Bharti Airtel, Hero Motocorp, Power Grid Corporation were the top gainers, while Reliance Industries, Asian Paints, HDFC, HDFC Bank, Wipro were the top losers in the morning session.

"Nifty stares at the prospects of extending downsides aiming for the recent low of 16,410, or even 15,900. Reversal prospects rest on the ability to stage a close above 16,820 today. Prospects of an intraday bounce back will brighten on push above 17,115, but expect 17,240-390 to keep a lid," said Anand James – Chief Market Strategist at Geojit Financial Services.