Masala Flakes: Kellogg to offer more Indianised products
Breakfast cereal category major Kellogg India is set to expand its portfolio with more Indianised products which are suited to local palates.
Last year, the company launched its first ever Indian breakfast product Kellogg's Upma for which it received a healthy response.
The move to introduce Kellogg's Upma assumed significance as the company broke with tradition to launch a product which was curated for the local palate.
In a conversation, Kellogg South Asia's Managing Director Mohit Anand said: "Our offering may be Indianised to serve the local palate better, however, consumer preferences are evolving and so are we along with them."
According to Anand, the pandemic and the resulting lockdown has brought shifts in consumer behaviour such as their increased preference for 'In-home food consumption over out-of-home foods'.
"The need for health and wellness coupled with convenience and taste of comfort food has heightened."
"Early results (for Kellogg's Upma) have been very encouraging with very strong feedback from consumers; more than half of consumers who are aware about Kellogg's Upma intend to buy it and hence it stands strong in their consideration set."
Besides the breakfast category, Kellogg India is now targeting the 'In-between meal' segment.
It has recently launched the K Energy bars to enter this category.
"The '3 p.m. snacking' is not an uncommon snacking occasion anymore and the discerning consumer, especially in the wake of Covid-19 is in search of nutritional and convenient options."
"Concepts such as recently launched 'K Energy bars with protein' fulfil this in-between meal hunger need perfectly."
On the recovery process, Anand cited that consumption is back to pre-Covid levels with sales benefiting from increased 'In-home consumption' of food categories.
"Starting March last year, we experienced major disruptions in 'Supply Chain' and 'Route To Market', much like the industry. Behind a hyper local approach and with extreme agility, we were able to recover the operations within 40 days."
"Our plants were operational within 72 hours of the announcement of lockdown and shortly we were able to recover the on-ground operations to normal levels. Dedicated multi-functional teams worked relentlessly with strong support from government agencies like Invest India, to restore the operations."
Going forward, he pointed out that key challenges will remain around demand compression due to economic stress.
"Discretionary spends will come under stress as consumers make choices and will pivot towards trusted brands that provide value for money."
"Brands will need to continue to innovate to serve the emerging needs of consumers, especially on health and wellness given the heightened awareness on it driven by the pandemic. A shifting shopper footprint driven by e-com will be the new reality as the channel accelerates in the coming months or years."
At present, Kellogg has two manufacturing plants in India for domestic as well as export production.
The company began its India operations in 1994 by setting up a manufacturing plant at Taloja, Maharashtra.
In addition, it has also established a Research and Development Centre in India that caters to the demand of the South Asian markets for Kellogg.
Vi to introduce 5G mobile cloud gaming service in India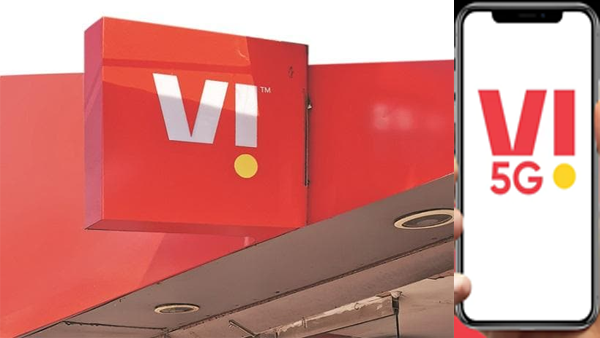 Telecom operator Vi (Vodafone Idea) on Friday announced its partnership with gaming platform CareGame to offer 5G Cloud gaming experience to its users in India.
The company said that with 5G's low latency technology, the cloud gaming industry is expected to democratise even further.
"The online gaming industry is among the fastest growing entertainment segments in India and with the advent of 5G it is expected to grow many folds. Mobile gaming is a key agenda for us to drive engagement with our consumers", Avneesh Khosla, Chief Marketing Officer, Vodafone Idea, said in a statement.
As per a report by Boston Consulting Group (BCG), India currently has a user base of 300 million mobile gamers. Growing at a CAGR of 38 per cent, the Indian mobile gaming industry is expected to triple in size to a $5 billion market by 2025.
"Our unique Mobile Cloud Gaming technology lifts all these barriers up so that all mobile gamers can enjoy all these great mobile games, whether being RPG, MOBA, Battle Royale, Strategy, Simulation, FPS, Racing or in any other genre", said Benjamin Athuil, Co-founder and President of CareGame.
The company will showcase the service at the India Mobile Congress (IMC), being held from October 1-4 at Pragati Maidan in New Delhi.
JioPhone 5G price leak stirs controversy, research firm clarifies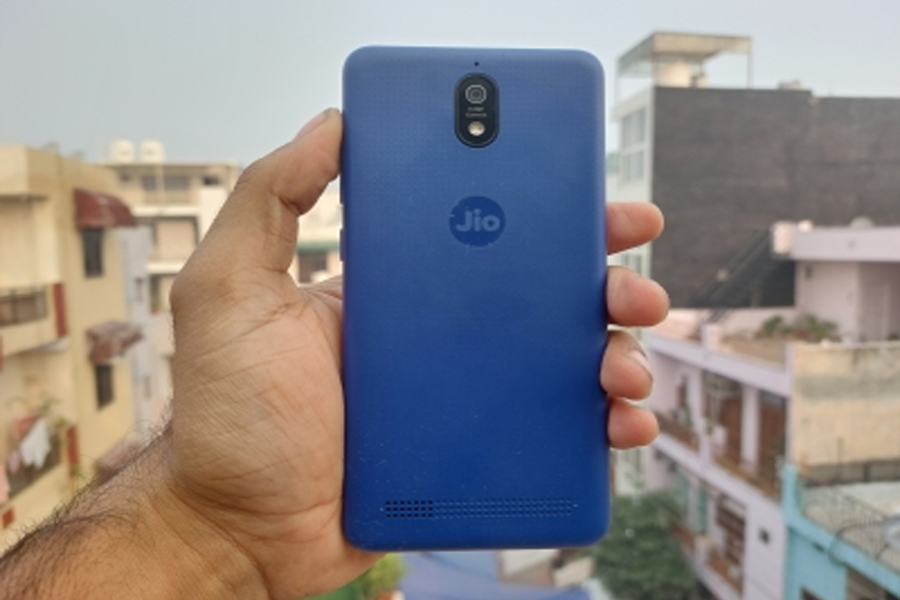 Leading market research firm Counterpoint Research has refuted certain reports that used its findings to convey that Reliance Jio is set to launch the 5G version of its JioPhone Next affordable smartphone around Rs 8,000-Rs 12,000.
In a clarification posted on Twitter, Counterpoint said that "some comments from our research note dated 26th September 2022 on the JioPhone Next BoM have been taken out of context".
"This is leading to misquotes and misrepresentations of our intent. In our research, we speculate about the possible pricing of a 5G phone from Jio, but we have no specific knowledge of any possible or exact pricing plans for 5G products or the potential timing of any 5G products from Jio," said the research agency.
In its report, the industry report touched upon the JioPhone Next 4G, saying it is a unique smartphone for its price segment, retailing at around $55-$80 (Rs 4,400-Rs 6,400) depending on the seasonal/regional/buyback offers, supported by a compact design.
"The device rounds up Jio's strategy well — first, to use the JioPhone Next 4G to attract hundreds of millions of 2G feature phone users to its 4G network and second, to aim to deliver a $100 to $150 (Rs 8,000-Rs 12,000) affordable 5G smartphone once the coverage has reached a good threshold to attract the mass-market 4G smartphone users to its 5G network," the bill of materials (BoM) analysis said.
"This two-pronged strategy will be the key to Jio's growth and extend its leadership to the 5G era as well," it added.
Further, at some point in 2024, Jio will also be compelled to launch an affordable 5G mmWave + Sub-6 GHz smartphone as the cost deltas between the two would have narrowed significantly from the BoM perspective.
RBI fighting a lost INR battle, say analysts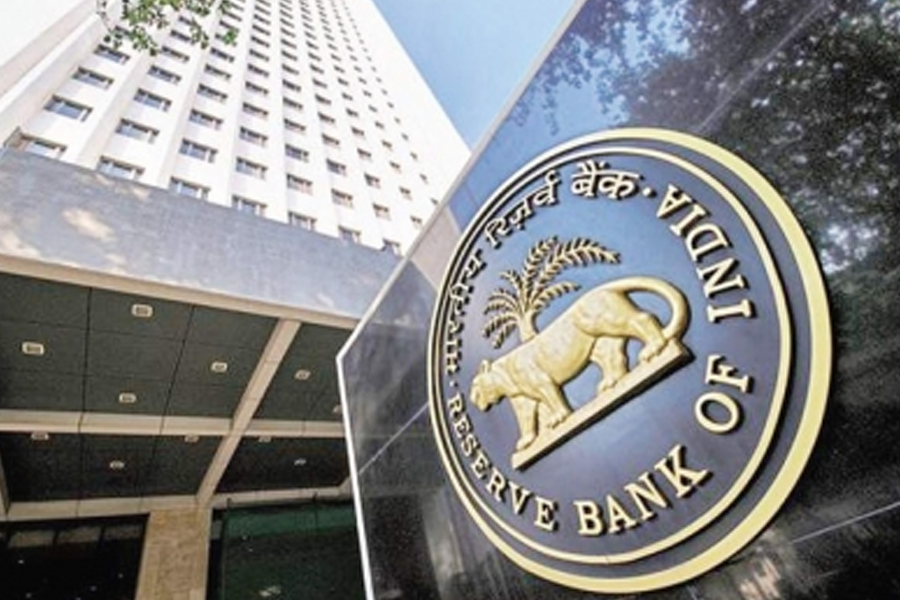 A stronger USD would imply higher global inflation exported by the US, lower global trade, cry for reverse FX wars, and pressure on equities and emerging markets assets, Emkay Global Financial Services said in a report.
The global narrative is undergoing a substantial regional rotation in favour of the US exceptionalism, even as we are unlikely to see the US growth upgrades. The theme of dollar dominance is still alive.
While GBPINR is down 4 per cent, USDINR is up 2 per cent since the September FOMC meeting — one of the worst EM hits.
"King Dollar is still on the throne… with RBI fighting a lost INR battle," Emkay Global Financial Services said in the report.
"INR readjustment is catching up faster than peers, as it was held stronger in past adjustments by policy intervention. India's massive FX defence, amounting to more than US$100bn estimated since October-21 (spot + forwards) means that the war-chest is falling faster than the pace at which the war is fading. Amid emerging regional imbalances, we reiterate that the RBI will eventually let the exchange rate adjust to new realities, albeit in an orderly manner, letting it act as an automatic macro stabilizer to the policy reaction function", the report said.
The GBP free-fall and massive FX vols have only added another complicated layer to DM FX order, adding credence to our long stated view that dollar dominance is here to stay even as we are unlikely to see US growth upgrades in this downcycle.
US exceptionalism rub-off has finally let the INR loose, despite RBI's active FX intervention — an indication of the impending range shift. INR readjustment has been swift, and the RBI will eventually need to let the exchange rate adjust to these new realities and act as a natural macro stabiliser, albeit orderly, the report added.
The direct macroeconomic impact of the UK shocks on India will be limited via the trade impact, but global risk will likely weigh on India in the near term. GBP weakness may aid Tata Motors on the UK operational front, albeit this will be countered by near-term MTM losses on its USD-denominated debt. In large-cap ITeS, TCS and Wipro lead in terms of GBP exposure.