Manu Kumar Jain sets eyes on making Mi top premium brand in India
It has exactly been seven years since Xiaomi entered India. Under Manu Kumar Jain, the brand soared to new heights and has maintained the top position in India smartphone market for more than three years. Jain is now ready for a new innings — to lead the super-competitive Rs 20,000-Rs 45,000 premium segment and enter the ultra-premium category with a bang in the country.
After establishing the footprint in the affordable (Rs 6,000-Rs 20,000) price segment with stellar Redmi smartphones, Jain who is Managing Director, Mi India, is humbly taking on the likes of Samsung, Vivo, OPPO and OnePlus with Mi series of smartphones.
Look at initial sales numbers: Mi smartphones have cumulatively clocked over Rs 900 crore during their first sales, setting the cash registers ringing.
For the first time in the two years of its journey in India, Mi India became the third-ranked smartphone brand in the Rs 20,000-Rs 45,000 segment in April this year. In this segment, 'Mi' is now as big as some of the major competitors.
"We have seen a seven-time jump in 'Mi' market share across premium segment in India. This is just a beginning for us and we will strive to keep up with the demand of the users in this segment, delivering highest quality and innovative experiences for them," Jain told IANS.
Mi India is off to a flying start. Mi 11 Lite smartphone crossed sales worth over Rs 200 crore within the first week of its launch.
Mi 11X series of devices also witnessed a record sales worth over Rs 300 crore in just 45 days of its launch.
Earlier this year, Mi 10i did a record-breaking sale worth Rs 200 crore during its first sale across all platforms.
The company has launched five smartphones under the 'Mi' brand this year and Jain is ready to increase the portfolio in the rest of the year, with an aim to take the brand right on top in the premium segment.
Jain is humbled as he charts a new course for Xiaomi in India.
"I respect the current market leaders in the Rs 20,000-Rs 45,000 segment and aim to provide luxury blended with top-notch performance with Mi range of smartphones. Mi 11 Ultra 5G is our next best offering in the super-premium segment, available in India from July 7 at 12 noon," Jain informed.
With Mi 11 Ultra 5G which it calls 'Superphone', Mi India is entering a territory dominated by the likes of Apple, Samsung and OnePlus in the country.
Priced at Rs 69,900, The flagship offers several firsts on the camera front, like triple pro-grade primary camera setup (50MP+48MP+48MP), custom made GN2 camera sensor, Dual Pixel Pro technology and more, literally putting a DSLR in your pocket.
Mi 11 Ultra is powered by the flagship Qualcomm Snapdragon 888 mobile chip. The performance is further boosted with an advanced heat-dissipation structure, a new three-phase cooling technology developed by Xiaomi.
According to Jain, Mi 11 Ultra offers everything that a premium smartphone should, with industry-leading internals especially on the camera front.
"The device is another honest attempt from us to cater to an audience that loves top-of-the-line experience with solid internals," Jain told IANS.
Bids worth ₹6,500 crore pour in for government's stake sale in Coal India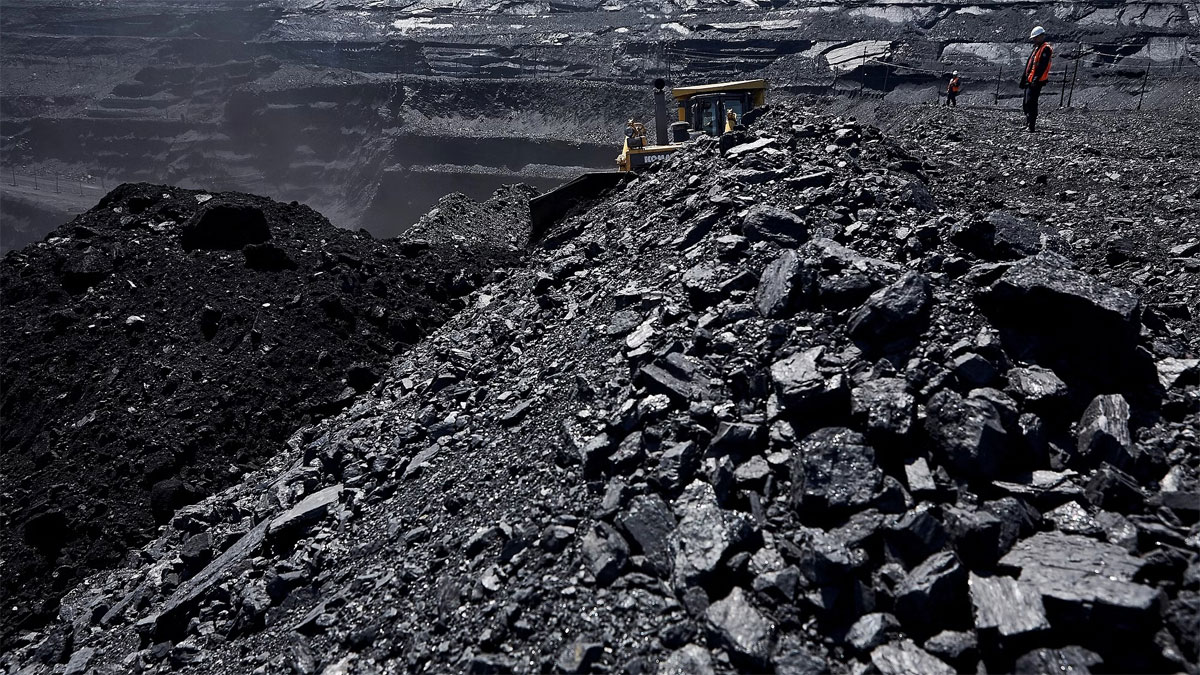 The Indian government's divestment bid hadn't received the expected response in the past few years, as it has kept bringing down its target and still missed the Rs 65,000 crore target by more than 50 per cent last year. It called off the privatisaiton of firms such as Bharat Petroleum after failing to get bids, and Air India was also rescued by Tata when no one else stepped up to buy it. But the Indian government's latest offer for sale of a stake in Coal India, has received an overwhelming response, with bids worth Rs 6,500 crore from institutional buyers.
Against its OFS for 8.31 crore shares of the state-owned coal producer, the government received bids for 28.76 units, which is 3.46 times the number of stocks on offer.
Positive signs at the beginning of the year
The shares were offered at a 7 per cent discount, as part of the first stake sale by the government in FY24.
With a target of raising Rs 51,000 crore via divestment this year, the government put up a 3 per cent stake in the PSU for sale.
Half of it was part of the OFS, and the other 1.5 per cent stake was set aside in case of oversubscription.
This was part of a 66 per cent stake which the Indian government holds in Coal India.
Entrepreneur Mohammed Junaid Shares How Hard Work And Positivity Helped Him Be On The Top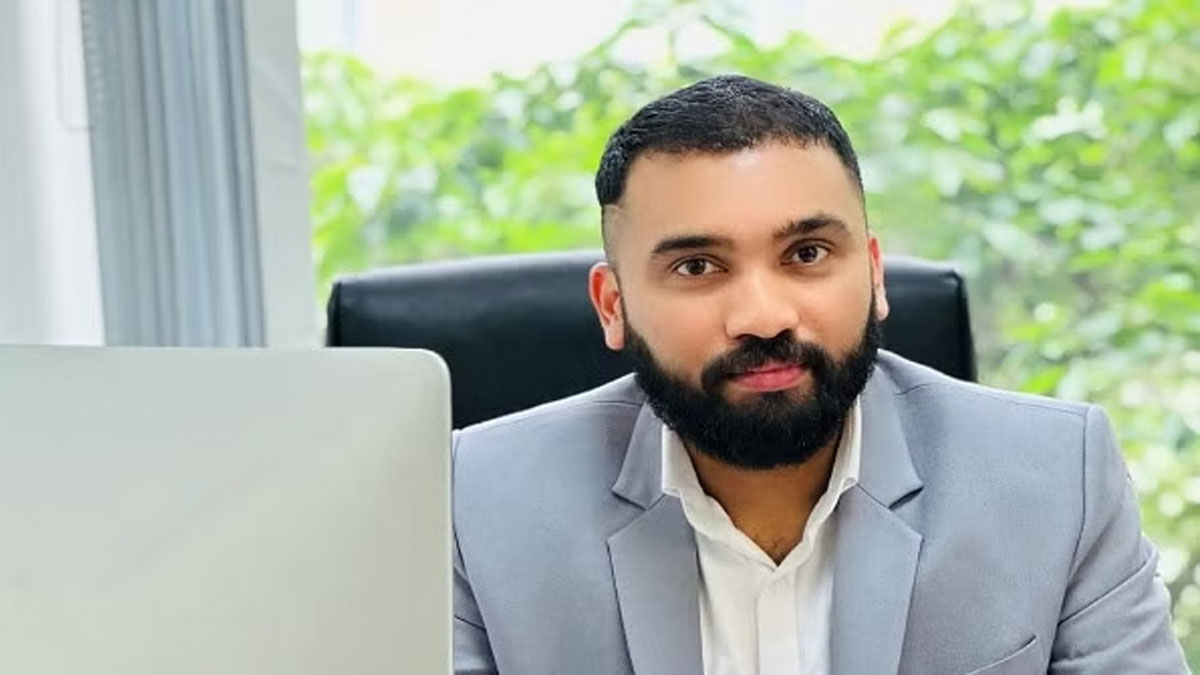 While it's easy to get lost in the dream of success, the reality is that success does not come overnight. It requires hard work, dedication and commitment to achieve something meaningful. We know very well that success is not achieved overnight and that sustained effort is needed to make progress towards our goals. The challenge is to stay focused on those goals and keep going even when it gets tough. Only then can we hope to one day realize our dreams of success. But Mohammed Junaid is also one of them who never gave up, Mohammed Junaid was born in 1988 in the small town of Kerala, India. Along with studies, Junaid also fulfilled his dreams and after hard work he has become an entrepreneur of India.
Mohammed Junaid C is an Indian entrepreneur who has taken the business world by storm with his unique approach to entrepreneurship. He started his business journey at a young age and is now one of the most successful entrepreneurs in India. His success story serves as an inspiration for many budding entrepreneurs who are looking to make their mark in this competitive world. With his hard work, dedication and innovative ideas, he has been able to create a successful business empire that continues to grow and prosper
His message to the people is that, I believe that success is not merely achieved through profit and growth, but also by empowering and inspiring others to pursue their dreams. Paulo Coelho once said, 'The secret of life is to fall seven times and to get up eight.' This quote resonates deeply with me, as it encapsulates the essence of perseverance and resilience.I believe strongly that communication is the key to build strong relationships and fostering mutual understanding. In my journey as a successful entrepreneur, I have witnessed the transformative power of collaboration and open dialogue. Therefore, I encourage each and every one of you to embrace the spirit of entrepreneurship and strive for excellence in your endeavors. I encourage each individual to embrace their dreams fearlessly, regardless of the challenges they may face. Let us remember that setbacks are not roadblocks but stepping stones towards personal and professional growth. Success is not just measured by personal achievements, but also by the positive impact we create in our communities. Together, let us work towards a future where innovation, integrity, and inclusivity define the business landscape.
Junaid said that strength is not just measured in terms of physical power or courage, but also in terms of mental and emotional resilience. This means that it is not enough to simply have the courage to face difficult situations – one must also have the strength to persevere and keep going when things get tough. Strength can be found in many different forms, including mental fortitude, emotional intelligence, and the ability to persevere. Through my personal experiences I have learned that I possess great strength which has been tested through various trials and tribulations. My strength lies in my ability to stay focused on the task at hand despite any adversity I may face. I am able to remain calm in stressful situations, assess problems logically, make sound decisions even when emotions are running high, and remain determined no matter what challenges come my way.
World's slowest student completes his 'Graduation' after 54 years
Arthur Ross finally completed his Bachelor of Arts degree from the University of British Columbia (UBC) on Thursday, May 25 after more than five decades after he started his university degree. Mr Ross, 71, is now the new record holder for the longest time to complete a university degree after taking 54 years to graduate.
"The headline on your story should be 'UBC finally graduates its slowest student,'" the now 71-year-old retiree told UBC with an easy laugh.
Mr Ross enrolled in UBC in 1969. In an interview with BBC, Mr Ross said, "I just wanted to learn because I was curious. That desire for learning, he said, is what inspired him to finish his degree after all these years.
According to a UBC press release, Mr Ross's initial plan was to get a degree in English, but by his second year, Mr Ross's passion for the theatre had fully taken over and he was spending as much time as possible in the theatre department, doing shows and taking courses to pursue his nascent goal of becoming an actor.
"I was besotted with theatre at the time. It was alive then, with a sense of vitality and newness. It seemed just electric to me," Ross remembers. In the department, Ross would cross paths with renowned Canadian actors such as Nicola Cavendish, Larry Lillo, Brent Carver and Ruth Nichol, inspiring him further to pursue theatre.
Two years into his degree at UBC and with stars in his eyes, Ross left to complete a three-year program at the National Theatre School of Canada in Montreal. But the practical reality of the actor's life and his assessment of his own proficiency brought him to a painful conclusion.
"I liked it too much. It wasn't going to be healthy for me. I knew I was a good actor but I always thought you had to be great."
So he did what any aspiring actor who recognizes they may be outclassed would do in 1975. Ross took his three years of academic work at UBC and went to law school in Toronto, graduated and spent 35 years as a civil litigator in Metro Vancouver before retiring in 2016.
In November 2016, he called UBC, got a new student number, and by January of 2017 he was a part-time student focusing on history, with a particular interest in the First World War.
"I simply could not grasp why so many people would be prepared to participate in this butchery," he explains. "However, the great revelation of pursuing a history degree was not in answering that initial question, but in looking at the sordid nature of Canadian history."
"I'm appreciative of the students accepting that old guy tuning in from outer space," he told UBC.