Malaika Arora joined modeling to make some quick pocket money!
It's been over a decade since Malaika Arora joined the modeling world and it opened up new avenues for her in the Hindi film industry.
With years of expertise as a model, she has judged MTV Supermodel of the Year and is all set to be the judge on the second season of the show.
In a candid chat with IANS, she shared her excitement about judging the second season.
Malaika said: "We have a really amazing lineup of girls. When you do virtual auditions, you have girls coming from really small towns. Somehow it becomes difficult for girls to commute from where they are to participate. But, now because it being virtual it has made it a lot easier."
She elaborated, talking about the theme of the show: "I love the concept this time, which is aUnapologetically You'. It is encouraging the girls to be themselves."
Sharing the different kinds of girls that have auditioned for the show, she said that "some would not say a word, some have never faced the camera, never put on make-up or have done their hair"
"Some girls come from such small backgrounds that they arena¿t even allowed to leave their homes or have so many restrictions. To actually see them come out of their shells is really amazing. I was really happy and proud, as I really felt that they really pushed the boundaries."
The 47-year-old diva said that each contestant came in with a "really unique and endearing story".
"What we wanted this time was whether you are tall, short, plump, skinny, single, married, transgender, or a cop. We just want women from all walks of life. We have really embraced them all this time," said Malaika.
She said the show breaks stereotypes of women modeling.
"We did not get stuck to stereotypes. We want all sorts of girls. Now whether they survive or they can make it to the next round that's entirely on their hard work and merit."
Malaika believes that one can be a model but to add that "super" into a model is what differentiates from the others.
"It's very important for the girls to come out of the comfort zone. We all are very happy to be in our comfort zones. The moment we push and say that we want to try something different. That is when you are able to put 'super' into the model. Not just be a cookie cutter model. Nobody is interested in that, one has to push the envelope," she said.
Malaika joined modeling at a very young age. She was selected as one of the video jockey's in the late 1990s.
She then entered the modeling world, appearing in many advertisements, album songs such as "Gur naal ishq mitha". The turning point in her career was the track "Chaiyya Chaiyya" from the Shah Rukh Khan-starrer "Dil Se", which released in 1998.
Going down memory lane, Malaika recalls the time when she entered modeling for quick money.
"It was tough at a young age. It was very challenging. I came with no expectations. I thought it was a great opportunity to make some quick pocket money. I never realised that eventually, it will become a career."
She added: "From then to now, that's the good thing that how the industry has changed. That's what people need to realise. We have these conversations when girls say that they want to make a career in modeling.
"And their parents say, 'what rubbish you are wasting your time'. I want to tell a lot of parents. 'that don't think that you can't make a career out of it'. It's a proper full-fledged career. I have made a career out of it and so have many others."
"It opens up so many various opportunities and avenues."
She calls her journey "amazing" and recalls her hits and misses.
"I had my fair share of ups and downs. I would never trade it for anything. Because that's what makes me the person I am," Malaika concluded.
Nawazuddin says good people are needed for making good content
Actor Nawazuddin Siddiqui, who has been nominated in the Best Actor category at the International Emmy Awards for the Netflix film 'Serious Men', says for that making good content, good people are also needed.

Talking about what's more important according to him – content of a project or who all are starring in it, Nawazuddin in a conversation with IANS said: "I think both are important."

"A lot of content is being made but it will not come out and shine till the time the directors, actors and their performance isn't there."

He says if the actor or the maker are not good then there is no meaning to the content.

"No matter how good the content is, if the actor or the director is not good then there is no meaning to the content. For making a good thing, good people are needed," he concluded.

'Serious Men' is based on Manu Joseph's book of the same name. The film, directed by Sudhir Mishra, is a sharp take on ambition and caste politics, put in perspective in the Indian context.


Rajkummar Rao to star in Anubhav Sinha's social drama 'Bheed'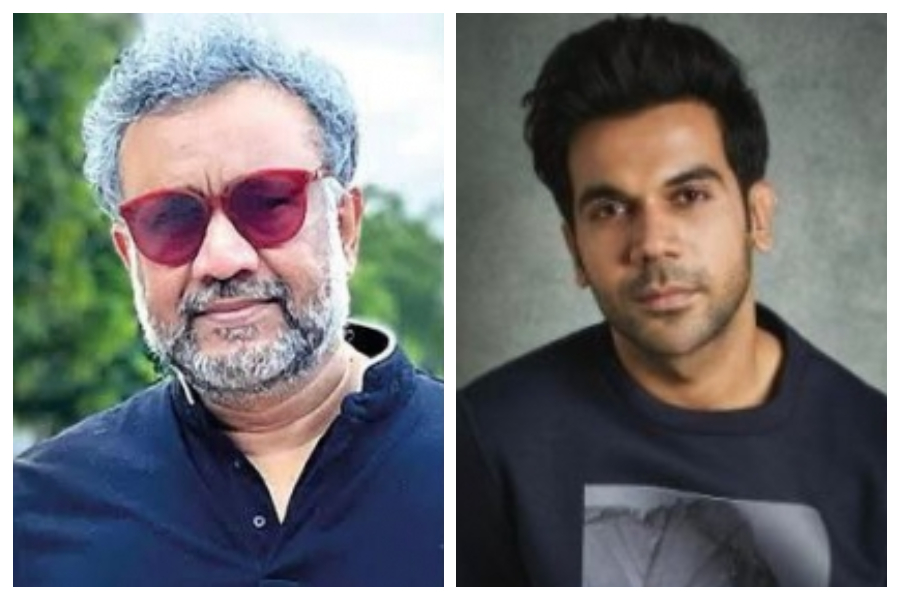 Filmmaker Anubhav Sinha has announced his next film titled 'Bheed', a social drama starring National Award-winning actor Rajkummar Rao.
Anubhav said: "'Bheed' is one of those titles that the whole team jumps at the moment you propose it."
Talking about roping in Rajkummar for the lead role, the director said that for him, "casting was crucial".
He added: "Raj is a very intriguing actor. He is one of the very few actors who can be so successfully transparent in a story. There always was a keen desire to work with him and I am looking forward to it."
On working with Sinha, Rajkummar says it is a matter of "great honour and privilege to collaborate with a filmmaker who has such a distinct voice".
"I have always found myself gravitating towards stories that trigger conversation. Even as an entertainer, I want my work to get people thinking. This is an important subject and the character needs me to stretch myself as an artist, beyond my comfort zone. I can't wait to start shooting and lose myself in this universe."
'Bheed' is jointly produced by Bhushan Kumar's T-Series and Anubhav Sinha's Benaras Mediaworks.
Bhushan Kumar said: "Anubhav and I have a long standing relationship since Tum Bin. And every outing together is even more exciting than the last one. Thappad is a film I am incredibly proud of and I can't wait for 'Bheed' to kick off. It's another of Anubhav's deeply stirring stories and I am so proud to join hands with him yet again on this one.
"Raj is a wonderful actor and I can't think of anyone better to pull off a film like this."
The film will be shot across Lucknow. It is expected to go on floors in November as the unit continues their pre-production for the next few weeks.
ED summons Bollywood actors Nora, Jacqueline in black money case
The Enforcement Directorate (ED) has again summoned Bollywood actresses Nora Fatehi and Jacqueline Fernandez in connection with an alleged Rs 200-crore money-laundering case, official sources said here on Thursday.
The case pertains to an FIR filed by the Delhi Police in connection with an extortion racket allegedly perpetrated by scamsters Sukesh Chandrashekhar, Leena Maria-Paul and others, involving several bigwigs.
The central probe agency had already recorded their statements earlier and they are being summoned again as witnesses for further probe.