Maharashtra's Diya Chitale wins 2nd successive TT national title
Extending her dominance in the domestic circuit, Maharashtra paddler Diya Chitale clinched her second successive youth girls singles title at the UTT 82nd Junior and Youth National Table Tennis Championships.
Diya, who had won double crown — Youth and Junior singles title — in the last edition of the national championship, got better of Karnataka's Yashaswini Ghorpade 8-11, 11-7, 11-8, 10-12, 5-11, 11-8, 11-2 in the summit clash on Tuesday.
Earlier in the semi-finals, Diya defeated Uttar Pradesh's Radhapriya Goel 11-8, 11-8, 11-4, 11-9 comfortably while Yashaswini entered the final with a 7-11, 11-3, 11-6, 11-8, 11-4 win against Anannya Basak of Maharashtra.
Meanwhile, another paddler from Maharashtra Swastika Ghosh bagged her maiden junior girls singles title after she notched-up a come-from-behind 7-11, 11-13, 11-7, 11-4, 11-6, 11-9 victory over Haryana's Suhana Saini in the final. Swastika and Suhana beat Lakshita Narang of Delhi and Nityashree Mani of Tamil Nadu respectively in the last-four clash.
Results: Youth Girls:
Final) Diya Chitale (Mah) bt Yashaswini Ghorpade (Kar) 8-11, 11-7, 11-8, 10-12, 5-11, 11-8, 11-2.
Semi-finals) Diya Chitale bt Radhapriya Goel (UP) 11-8, 11-8, 11-4, 11-9; Yashaswini Ghorpade bt Anannya Basak (Mah) 7-11, 11-3, 11-6, 11-8, 11-4.
Junior Girls:
(Final) Swastika Ghosh (Mah) bt Suhana Saini (Har) 7-11, 11-13, 11-7, 11-4, 11-6, 11-9.
(Semi-finals) Swastika Ghosh bt Lakshita Narang (Del) 13-11, 11-6, 9-11, 5-11, 11-3, 11-5; Suhana Saini bt Nithyashree Mani (TTTA) 8-11, 5-11, 11-6, 11-8, 11-8, 11-8, 11-4.
Developed INDIA with efforts of every single individuals by:PM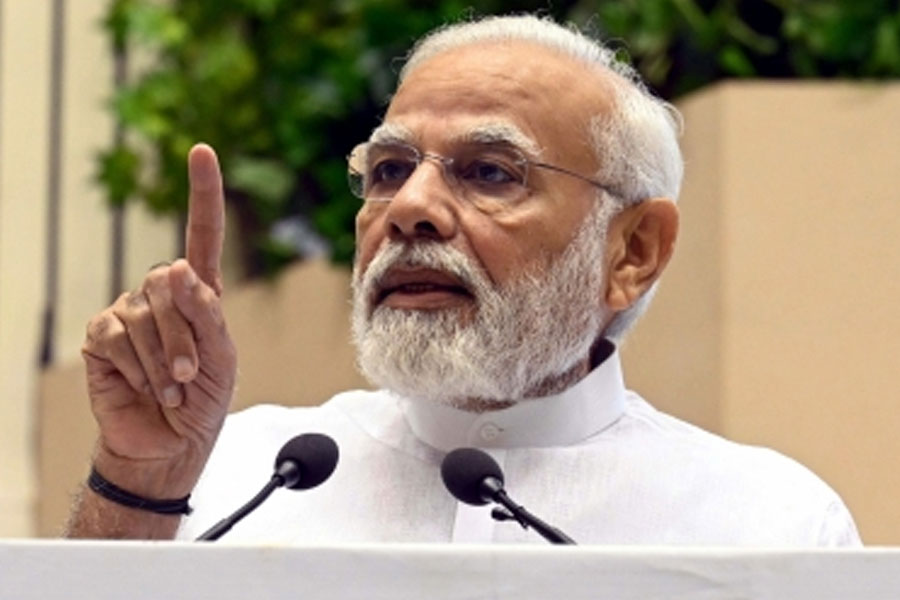 India will emerge as a "developed" nation by 2047 with efforts of every single individual, Prime Minister Narendra Modi said here on Saturday.
He was addressing a gathering after inaugurating Madhusudan Sai Medical Sciences and Research Institute of Satya Sai Ashram at Muddenahalli here.
"People ask how will India progress to become a developed nation within a short period by 2047, which marks the 100th year of independence? The answer with conviction and commitment would be "sab ka prayason se" (with the efforts of all).
The dream will turn into a reality with the hard work of every single individual of the country. The government is encouraging collective efforts. The role of social and religious institutions in this regard is also important, PM Modi stated.
There were less than 380 medical colleges in the country and after BJP took over, the number has increased to 650. Among them, 40 are located in the aspirational districts. The number of medical seats have been increased in the country considerably, PM Modi said.
Number of doctors who passed out in 75 years, will now graduate in 10 years. There are 70 medical colleges in Karnataka and a double engine government has established one in Chikkaballapur, he noted.
The previous governments were engaged in enacting games over languages. No step was taken to ensure medical and engineering education in Kannada language. No interest was shown. "Now, provision has been made to pursue medical education in all Indian languages, including Kannada," PM Modi explained.
The opposition has treated the poor as their vote bank. But, BJP made it the highest objective to uplift the poor. The BJP is providing them with medicines at a cheaper price through Pradhan Mantri Janaushad outlets. The poor did not dare to go to hospitals and the government has made arrangements to get free treatment up to Rs 5 lakh, PM Modi stated.
SC wants Consumer Commission vacancies in Maharashtra filled in 90 daysSC wants Consumer Commission vacancies in Maharashtra filled in 90 days
The Supreme Court on Friday directed that the process of filling up vacancies of the president and members of various districts and the state consumer commissions be completed in 90 days. The order comes as a relief in the times of increased consumer awareness because all four district commissions have come to a halt owing to vacancies. In Maharashtra, 15 commissions have come to a grinding halt, including all in Mumbai.
So that the functioning of commissions does not stop, a petition sought a further extension to SC's earlier order of allowing those whose terms were over to continue until fresh appointments are made. "Our contention was that till fresh appointments are done, there should be some arrangement but the apex court was not inclined to give that," said advocate Pravartak Pathak, who appeared for petitioner Vijay Dighe who sought an interim arrangement.
The SC, while hearing the matter of rules for filling up the vacancies in December last year, had given an extension to the sitting presidents and members till March. In March when it heard the case again, (decided on the rules and reduced the age of experience from 15 years to 10 years and made it uniform for president and members. It stated that anyone with more than 10 years of special knowledge and professional experience can become the president or member after passing both written and interview exams.
Due to the retirement age, even SC's order of extension could not be given effect to. State government officials said that out of 40 sanctioned posts of presidents, only 19 are filled. "We will be going to the committee to set the process of filling of vacancies rolling," said an official from the consumer affairs department.
Mumbai man goes on stabbing spree in residential building, kills 3, injures 2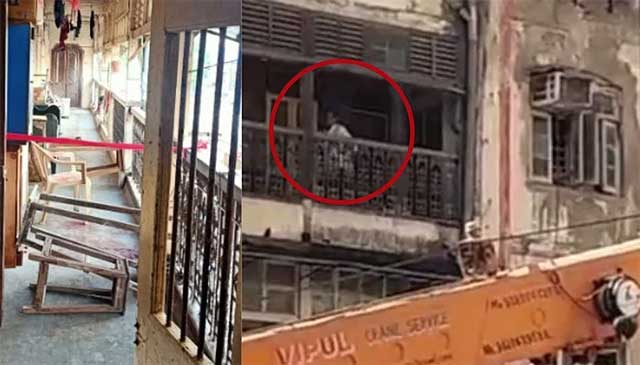 In a shocker, a middle-aged man went on a stabbing spree in a Mumbai residential building on Friday, attacking five persons, of which three have succumbed, and two others are seriously injured, police said here.
The attacker, identified as Chetan Gala, 54, has been arrested after the mayhem which occurred around 3.30 pm, sending panic waves in the locality.
According to officials of the Dr. D. B. Marg Police Station, the incident occurred at the Parvati Mansion, an old-style building with common passages in a residential neighbourhood of Grant Road
Locals who shot videos showed Gala rushing to another person on the second floor of the building and repeatedly stabbing him till he collapsed in a pool of blood.
Then he nonchalantly walked down to the first floor where another man was descending the stairs even as the crowds below warned him to run to safety as the attacker was coming behind him.
At least two other panicky residents could be seen running around with the people assembled below screaming at the attacker.
The exact motives behind the serial killing bout is not clear and the police have lodged a FIR and probing further.
The injured were rushed to the Sir H. N. Reliance Foundation Hospital and the BMC's Nair Hospital nearby where the condition of two is said to be serious.
Police said that the accused Gala suddenly stepped out brandishing a knife and started stabbing people at random around, targeting at least five, among them a husband-wife couple.
Horrified locals called up the police and a team rushed there to take control, and managed to overpower him soon.
Police are recording witnesses statements and checking the accused's relationship with his family, financial angles, and even mental health issues.