Maharashtra CM Uddhav Thackeray seeks peoples' help for 'war against virus'
Maharashtra Chief Minister Uddhav Thackeray on Thursday sought peoples' cooperation for the ongoing 'war against virus' that has created a global medical havoc since the past couple of months.
Addressing the people of the state, Thackeray assured that the state and Centre are "fully geared" for what he termed as 'a world war' that has been waged against coronavirus.
"Like in the days of the (1971) India-Pakistan War, the siren has been sounded. We all have to be alert and fight this global war. This virus is spreading step-by-step and Maharashtra has the highest number of affected," Thackeray said.
He reiterated his impassioned plea to the 1.70 crore people of Mumbai to reduce the crowds in public and avoid 'social contacts'.
"There is some improvement. But more needs to be done. Please try to remain indoors as far as possible, avoid all unnecessary commutes/travels and exercise precautions at all times. Work from home as far as possible. Those with the 'quarantine stamps' must not step out," Thackeray urged.
The Chief Minister's address came hours before Prime Minister Narendra Modi's scheduled address to the nation tonight at 8 p.m.
No MVA in Goa; Shiv Sena, NCP to go without Congress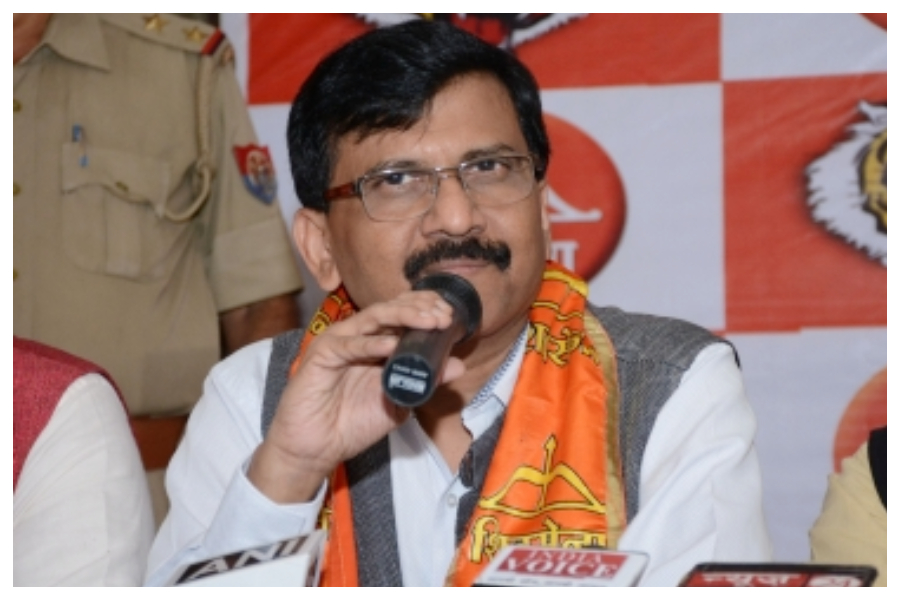 The hope of stitching an MVA like alliance in Goa has not taken off as Congress is unwilling to ally with the Shiv Sena and NCP. The three parties have formed Maha Vikas Aghadi in Maharashtra but in Goa the Congress is already in alliance with Goa Forward Party.

The Congress is not willing to concede more seats to the allies and sources say it thinks that the NCP and the Shiv Sena in the fray will split BJP votes.

Sanjay Raut, Shiv Sena MP said, "NCP and Shiv Sena tried to form an MVA like alliance in Goa but did not get positive response from the Congress."

The Shiv Sena leader in the past had met Rahul Gandhi and Priyanka Gandhi Vadra for the same but things did not work out as Congress assessment is that people will vote for a change. NCP leader Praful Patel has said that his party will contest with Shiv Sena in the state.

The Congress had alleged that the Aam Aadmi Party (AAP) and the Trinamool Congress were contesting in Goa to split the opposition vote and help the BJP.

Congress Senior observer of Goa, P. Chidambaram said the people are voting either for the BJP or for a regime change.

Chidambaram in a statement said, "My assessment that the AAP (and the TMC) will only fracture the non-BJP vote in Goa has been confirmed by Mr Arvind Kejriwal. The contest in Goa is between Congress and BJP".

"Those who want a regime change (after 10 years of misrule) will vote for the Congress. Those who want the regime to continue will vote for the BJP. The choice before the voter in Goa is stark and clear. Do you want a regime change or not? I appeal to the voters of Goa to vote for a regime change and vote Congress," he added.

The Congress is facing a tough battle in Goa while trying to be ahead of the BJP as the Trinamool Congress and the Aam Aadmi Party are spoiling the grand old party's game in the state.

The Congress is trying to put up a strong face and has denied any alliance talks with the Trinamool despite speculations in the political circles. Jittered by the Congress stance, the Trinamool has launched an offensive against the Congress.

"The Trinamool has been saying that they are open to alliances, but Congress is not willing to accept and behaving like an emperor," Trinamool leader Mahua Moitra said, adding: "Need of hour in Goa is to defeat BJP – no one should be on their high horse. AITC will not, repeat not, shy away from walking the last mile."


Devendra Fadnavis demands action over Nana Patole remarks on Modi
The BJP will not keep quiet over Maharashtra Congress president Nana Patole's alleged controversial remarks against Prime Minister Narendra Modi, Leader of Opposition in the Maharashtra Assembly and senior BJP leader Devendra Fadnavis said on Tuesday.
Speaking to reporters in Panaji, Fadnavis also slammed the Maharashtra government for not filing an FIR over Patole's comments, a video of which had gone viral on Monday.
"Someone called the Maharashtra CM's wife Rabri devi and an FIR was filed. And here a person who calls himself a leader, threatens to kill the PM and there is no FIR (First Information Report) against him in Maharashtra. This is wrong. We will not keep quiet," Fadnavis said.
In the video in Bhandara district in Maharashtra, Patole is allegedly heard saying he could beat up and badmouth Modi.
Patole later clarified that he was not referring to Prime Minister Narendra Modi, but a local goon with a similar surname.
Fadnavis, however, hinted at Congress conspiracy against the Prime Minister.
"I feel it is a Congress policy. In Punjab, the security of the PM is compromised and in Maharashtra the president says we will beat the PM. Through this, one can know what he (Patole) really feels about the PM. I feel it is Congress policy and we demand that an FIR and legal action should be taken against Nana Patole because he has spoken about beating the Prime Minister," Fadnavis said.
Maharashtra Veteran PWP leader Prof N.D. Patil dies at 93
Veteran political leader of Peasants & Workers Party (PWP), an ex-cabinet minister and a four-time legislator, Prof Narayan Dnyandeo Patil passed away following a brief illness, party leaders said here on Monday.
Battling from a recent brain haemorrhage, he breathed his last at a private hospital here early on Monday, aged 93.
Earlier, the fiery leader – who spent over seven decades in public life – was infected by Covid-19 and had recovered from it despite his advanced age.
He dedicated his life to the cause of farmers, peasants, mill-workers, casual labourers, the deprived and downtrodden in society and served as Maharashtra Member of Legislative Council for four terms, and served as a minister from 1978-1990.