Life Mission project: Kerala Opposition demands CM's resignation
Leader of Opposition Ramesh Chennithala on Friday demanded the resignation of Chief Minister Pinarayi Vijayan, alleging that all that the latter said about the Life Mission project has been proved to be a lie.
The Centre has also entered the fray and asked the Kerala government to hand over all the files pertaining to the Life Mission project.
Speaking to the media here, Chennithala said whatever Vijayan said about the Life Mission project is in the public domain.
"Vijayan has said that the state government has no role in the housing project of Life Mission, conceived by UAE-based Red Crescent and executed by local company Unitac. Vijayan said all that the government did was to hand over the land and it has no other role. This is a big lie and everything which is in the public domain proves that Vijayan and his officials knew everything," said Chennithala.
"If we now look into what happened in this project, the discussion first started when Vijayan went to the UAE and held talks with the Red Crescent officials there. Life Mission had informed Red Crescent that they had checked the project and proposal and Unitac was capable of doing this project. The MoU was signed here last year in the presence of Vijayan. The law department was given this file a few hours before it was inked. So everything is mysterious in this project. What's baffling is that never in the history of any government in the state has a commission been paid for a housing project for the poor," added Chennithala.
"The fact that not Rs 1 crore but Rs 4.25 crore was paid as commission in this housing project was revealed by John Britas, the media advisor of Vijayan. This was supported by Finance Minister Thomas Issac and also Law Minister A.K. Balan. What's even more baffling is that the CEO of Life Mission U.V. Jose has now said there are no minutes of the meeting that was held to discuss this project. Everything is mysterious and hence a CBI probe has to be announced," said Chennithala.
Vijayan's pet project Life Mission is meant to build homes for the homeless and the landless. Vijayan has always praised his government's initiative, but it came under a cloud when Swapna Suresh, the prime accused in the gold smuggling case, was alleged to have received a huge commission for ensuring the participation of the Red Crescent organisation and channelised it through the UAE Consulate in Kerala, where she was employed earlier.
The image of the Vijayan government took a beating when the gold smuggling racket was unearthed after P.S. Sarith, a former employee of the UAE Consulate here, was arrested by the Customs Department on July 5 when he was facilitating smuggling of 30 kg of gold in the diplomatic baggage to Thiruvananthapuram from Dubai.
The matter turned murkier as Swapna Suresh's links with senior IAS officer M. Sivasankar surfaced.
Sivasankar was subsequently removed from the posts of Principal Secretary to Vijayan and also as IT secretary and was then suspended from service.
"Now all ministers are trying to blame Sivasankar to allow Vijayan to escape," said Chennithala.
Scams exploded during ten years of UPA rule: Modi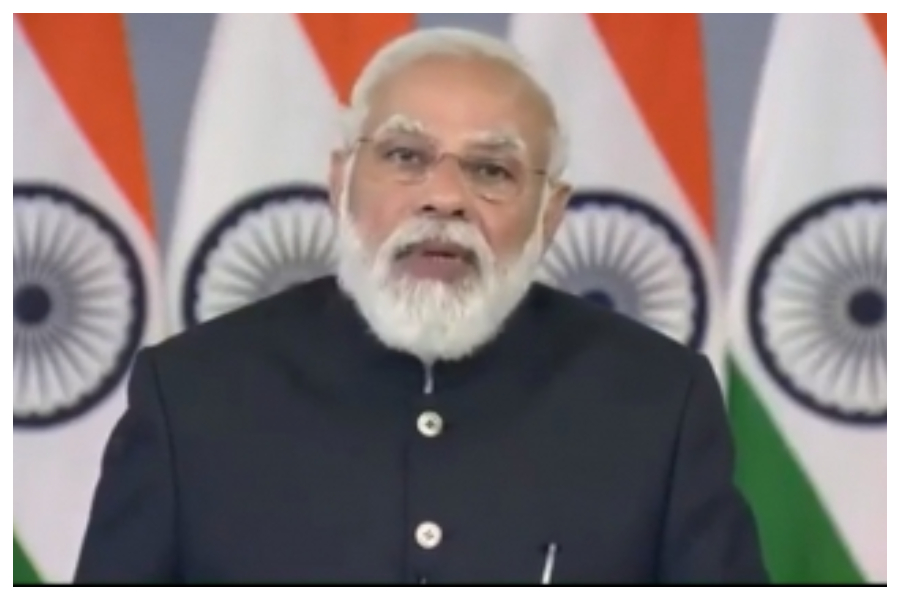 Launching a scathing attack on the Congress-led United Progressive Alliance (UPA), Prime Minister Narendra Modi on Saturday said scams exploded in the name of infrastructure during the ten year rule of the Manmohan Singh government.
Addressing a public gathering in poll-bound Uttarakhand after inaugurating and laying the foundation stones for development projects worth Rs 18,000 crore in Dehradun, the Prime Minister accused the Congress of doing politics of appeasement and dividing the country.
He said perversion of politics does not allow people to be strong and makes them dependent on the government for their needs.
Modi claimed that "Whatever schemes we bring, we will bring them for everyone, without discrimination. We do not make vote bank politics the basis but give priority to the service of the people. Our approach has been to strengthen the country."
Targeting the Congress, Modi said: "For 10 years there were scams, scams in the name of infrastructure in the country. We worked twice as hard to make up for the loss caused to the country and are doing it even today."
He heaped praises on his party leader and state Chief Minister Pushkar Singh Dhami and also spoke about other veteran BJP leaders in the state.
The Prime Minister said that Uttarakhand is not just the centre of faith but is the symbol of hard work and determination. That is why development of the state is one of the foremost priorities of the 'double engine government' of the Centre and the state.
Comparing the pace of development, the Prime Minister pointed out that between 2007 and 2014, the then Central government (UPA), built only 288 km of national highways in Uttarakhand in seven years, whereas the current (NDA) government has constructed a national highway of more than 2,000 km in the state in seven years.
He charged that the earlier governments did not work on the infrastructure of the border hill areas as seriously as they should have.
The previous governments did nothing on critical issues like One rank, one pension, modern weapons, giving a befitting reply to terrorists that demoralised the Army at every level, he said, adding that "The government which is in place today cannot come under the pressure of any country in the world. We are people who follow the mantra of nation first, always first."
He said the reconstruction of Kedar Dham has not only increased the number of devotees coming for darshan, but also provided many opportunities for employment and self-employment to the people there.
Before the Kedarnath tragedy in 2012, 5,70,000 devotees had darshan, which was a record number, whereas before the start of the corona period, in 2019, more than 10 lakh people had come to visit Kedarnath.
Omicron enters Maharashtra via Delhi as Thane man tests positive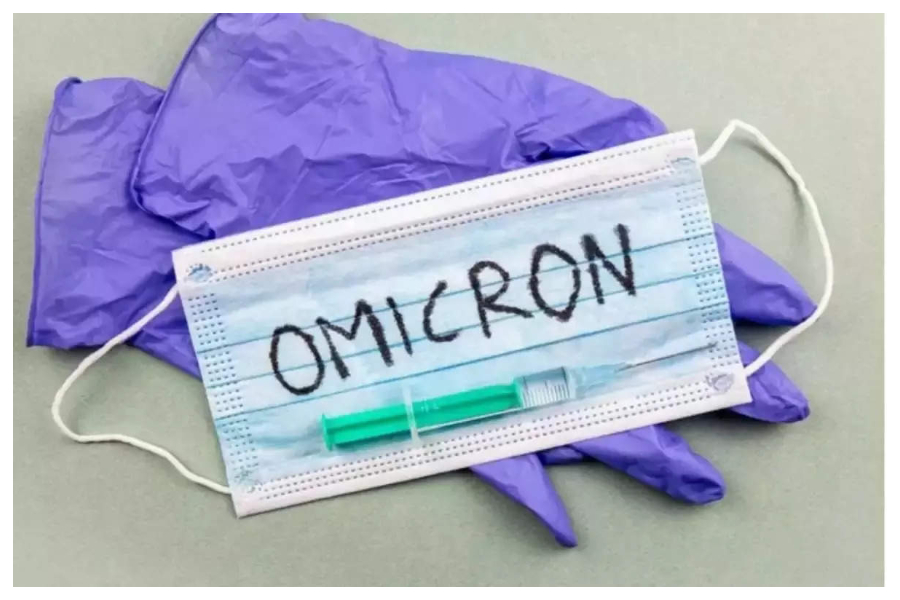 Confirming the state's worst fears, the first case of the Covid-19 variant Omicron has been detected in Maharashtra after a 33-year-old man — who flew down from South Africa to Mumbai via Dubai and New Delhi — tested positive, an official said here on Saturday.
The passenger who is exhibiting mild symptoms, is currently under treatment at a Covid centre in Kalyan-Dombivali.
The infectee reached here from Cape Town on November 24 and then complained of low fever but has not exhibited any other symptoms, said the official.
Moving swiftly, the Thane health authorities launched a drive and traced 12 of his high-risk contacts and 23 low-risk contacts, but all have tested negative.
Another 25 passengers who arrived by the same New Delhi-Mumbai flight on November 24 have also tested negative and more of their contacts are currently being traced, according to the official.
As the state went into a high-alert mode, a 60-year-old male passenger who arrived here from Zambia recently, has been detected positive for a sub-lineage of the Covid-19 Delta variant as per a report of the NIV, Pune.
With this, Maharashtra becomes the third state – after Karnataka and Gujarat – to come on the country's 'Omicron map', during this week.
Till Saturday morning, the state health authorities said they have tested 3,839 passengers arriving from the 'high-risk' or 'at risk' Omicron afflicted nations, landing at the Chhatrapati Shivaji Maharaj International Airport (CSMIA).
Besides, another 344 out of 17,107 passengers arriving to Mumbai from other countries have also been subjected to random testing.
In the past four days (since December 1), 8 passengers have tested positive for Covid-19 and their samples sent for genomic sequencing as a precaution.
Simultaneously, an intensive field surveillance of all international passengers who landed at CSMIA Mumbai since November 1 is currently underway.
The state has appealed to all people that all those who have had international travel history in the past one month, or those who have completed their vaccination must get their doses on priority.
Allaying apprehensions, the health department said that genetic changes/mutations in viruses is a natural phenomenon and they should not panic, but strictly follow all Covid appropriate behaviour and adhere to all protocols.
Unwilling to take any risks, the BrihanMumbai Municipal Corporation Commissioner I.S. Chahal on Saturday clamped stringent home isolation norms for all international passengers from the afflicted countries.
Irrespective of Covid, tourists should visit destinations: Kishan Reddy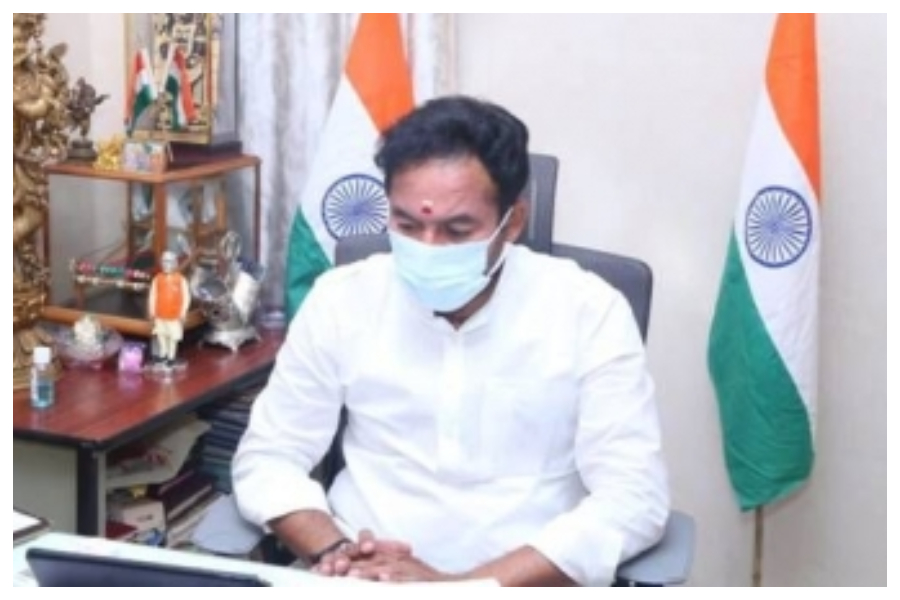 Irrespective of whether the third Covid wave hits Goa or not, people should travel to tourism destinations, attend meetings and festivals by following necessary Covid protocols, Union Minister for Tourism and Culture G. Kishan Reddy said on Saturday.
Addressing a press conference here, Reddy also said that the emergence of the Omicron variant of Covid, could prove to be a dampener to the movement of international tourist footfalls to India.
"The tourism sector not just in India, but across the world was affected. Domestic tourism is picking up now and people are travelling to destinations in a big number. But today, there is debate about the third wave," Reddy told mediapersons.
"But I urge the people, whether the third wave hits or not, everyone should follow corona protocol and travel to tourist destinations. People should follow their itinerary. State governments have also taken their own decisions with regard to following protocols," he also said.
Commenting on the immediate future of the charter tourism flights to Goa, which had recently been allowed by the Union Home Ministry, Reddy said that the emergence of Omicron globally could prove to be a dampener.
"We have made a decision and we have met tour operators from different countries in Delhi. We had opened charter flights, but because of the new variant, countries have imposed restrictions on tour operators, therefore a problem has cropped up again," he said.
He also said that Prime Minister Narendra Modi had said that international cruise tourism should be pursued on a mission mode and said that his Ministry was working with the Union Ministry of Shipping to further the Prime Minister's agenda.
"Cruise tourism is a part of the Sagarmala initiative, our shipping ministry is encouraging it. In the coming days cruise tourism development will be taken up on a mission mode, as per directions of Prime Minister Narendra Modi," he said, adding that officials of his Ministry would be meeting with their counterparts in the Shipping Ministry to work out an action plan to start cruise terminals across India's coastline.
Reddy also said that Goa would stand to benefit from the central government's international cruise terminal initiative.
"If cruise tourism is developed in Goa the largest amount of benefit will be accrued to Goa. Andaman, Vishakhapatanam, Chennai all these destinations can be connected to Goa. Passenger terminals will be developed in ports and the Tourism ministry has given the shipping department money to develop the same," he said.
Reddy, who also said that Goa would stand to benefit by developing heli-taxis — helicopter taxis — which he said had worked well as a concept in the North Eastern states.
"In the northeast, we have developed heli-taxis in many places. It can be done here too. Goa is a tourism destination, it should have a helipad… We also do gap funding for helicopter taxis to control rates," he said.