Krishan Kumar files police complaint against model who accused Bhushan Kumar of rape
Film producer Krishan Kumar, uncle of T-Series Chairman Bhushan Kumar, has filed a police complaint against the female model who has levelled rape charges against Bhushan. A complaint has also been filed against Rashtriya Swabhiman Sanghatana politician Mallikarjun Pujari, alleging that Pujari and the female model had "conspired to file false rape charges against Bhushan Kumar and tried to extort money".
A press release issued on Saturday informed about the police complaint. It reads: "It has now come to light that Mallikarjun Pujari a local political leader of Thane district teamed up with a female model (who also did a cameo in a film) to extort money from film producer and T-Series Chairman Bhushan Kumar. Mallikarjun Pujari had approached Bhushan Kumar in June 2021 and demanded extortion money and threatened that if the money is not paid to him then one girl will file false complaint against him for sexual harassment. Thereafter T-Series approached the Mumbai police and filed a written complaint against Mallikarjun Pujari in Amboli police station on 1st July 2021."
It further says: "Around same time Mr. Krishan Kumar of T-Series then spoke to Mallikarjun Pujari and Pujari asked Mr. Krishan Kumar to meet him in hotel The Regenza by Tunga at 1:00 PM on 5th July 2021. Mr. Krishan Kumar met him in the same hotel on 5th July 2021 wherein Mallikarjun Pujari threatened him that one girl will file police case against Mr. Bhushan Kumar and showed some whatsapp messages which were neither from the number of Mr. Bhushan Kumar nor from any other member of T-Series team and demanded huge sum of monies. Mr. Krishan Kumar did not agree to this extortion and told Pujari in no uncertain terms that T-Series and Bhushan Kumar will never bow down to such fraudulent extortion demands and came back but could manage to record the conversation with Mallikarjun Pujari wherein he can be heard trying to extort monies by giving the same reasoning."
"Mallikarjun Pujari kept calling Mr. Krishan Kumar but Krishan Kumar didn't give in to his demands for extortion. After realizing that his nefarious designs are not yielding any results Pujari then conspired with this girl and filed a complaint of rape charges against Mr. Bhushan Kumar in D. N. Nagar police station of Andheri (W) on 15th July 2021," the release adds.
"Our sources at Mumbai Police informed us that immediately upon hearing this news in media Mr. Krishan Kumar approached Amboli police station in Andheri (West) with audio recording of Mallikarjun Pujari in which he was clearly heard demanded extortion monies. Based on this substantiative evidence, Amboli police immediately acted and registered a FIR no.574 dtd 16th July 2021 against both Mallikarjun and the girl under section 386, 500, 506 and 506(2) who has conspired to file false rape charges against Mr. Bhushan Kumar and tried to extort monies," informs the release.
Amboli Police has confirmed about the complaint to mediapersons.
On Friday, Mumbai Police registered an FIR filed by an aspiring model-cum-actress alleging rape by T-Series Chairman Bhushan Kumar.
According to an officer with the DN Nagar Police Station in Andheri, the 30-year-old victim has claimed in the FIR that she was sexually exploited and repeatedly raped by Bhushan Kumar between 2017 and 2020 under the false pretext of giving her roles in films.
On the same day, a statement was issued on behalf of T-Series claiming that the complaint filed against Kumar is "completely false and malicious".
The same statement further claims that the police complaint filed by the complainant is "nothing but a counter blast" to the complaint filed by T-Series on July 1 this year "against her and her accomplice for the offence of extortion".
Anuradha Paudwal recalls recording of 'Bahut Pyar Karte Hai' from 'Saajan'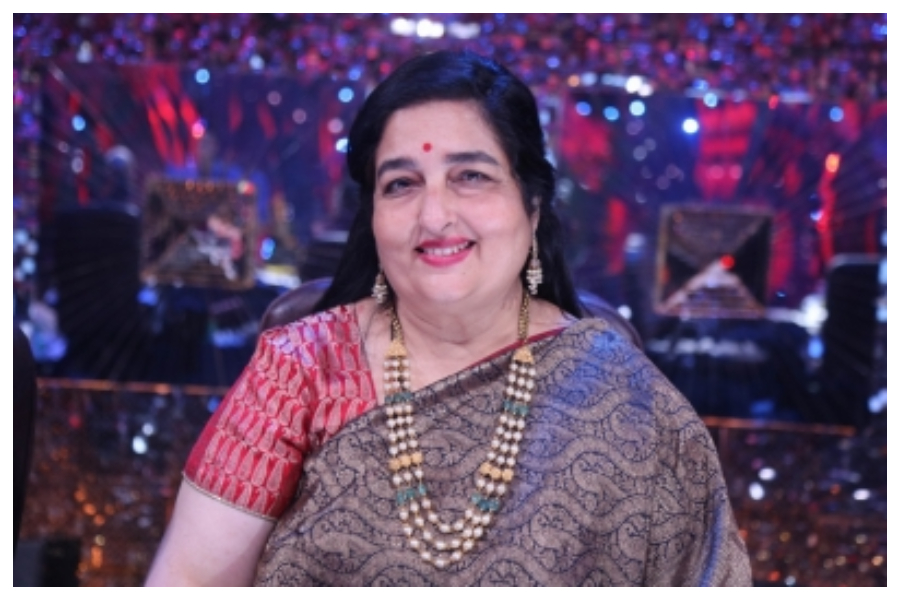 Anuradha Paudwal, who has given voice to several popular tracks like 'Mujhe Neend Na Aaye', 'Dhak Dhak Karne Laga' and many more shares an interesting anecdote from her recording days.

The renowned singer will appear as special guest on the reality show 'Sa Re Ga Ma Pa'. She goes down the memory lane after looking at contestant Anshika Chonkar's performance on Anuradha Paudwal's melodious song 'Bahut Pyar Karte Hai' from the movie 'Saajan'.

Revealing an incident from the day of her recording, Anuradha Paudwal said: "Back in those days we used to record multiple songs in a day, so we always were in a motion and our voices were also prone to that. So, one day, while I went for the recording, I was told we would rehearse a bit before the final take of the song, and I agreed."

"I still remember there were live musicians because it was supposed to be a live recording and I heard the song and went on to rehearse for it. And when it was done, I asked when we would be recording the final one, and to my surprise they said it was done. So, the scratch version of the song that I recorded thinking I was rehearsing, actually went on to be the final song for the film and I had no clue about it," she added.

Vishal Dadlani, Shankar Mahadevan and Himesh Reshammiya are the judges on the singing reality show 'Sa Re Ga Ma Pa'. The show hosted by Aditya Narayan airs on Zee TV.


Kamal Haasan returns to take over as anchor of 'Bigg Boss Tamil 5'
Actor-politician Kamal Haasan, who returned from hospital on Saturday after recovering from Covid, took over as anchor of the reality show 'Bigg Boss Tamil 5' from actress Ramya Krishnan who had stepped in for him for a week.
Confirming his return, the makers of the reality show released their first promo showing Kamal Haasan hosting the event.
In the promo, Kamal said, "I, who have recovered only because of your love, am back with you all again today."
"This season, from what I have observed from the outside, I think people are playing as individuals. Each one has their own plans and strategy. Let's watch the outcomes of their strategies tonight," the star said, much to the delight of the fans who were sorely missing him in action.
Ramya Krishnan had to step in to anchor the show in Kamal's place for a week, after Kamal Haasan tested positive for Covid-19. The actor isolated himself and underwent treatment at the Sri Ramachandar Medical Centre in Porur from where he was discharged on Saturday.
Deepika Padukone flies to Hyderabad for Nag Ashwin's magnum opus 'Project K'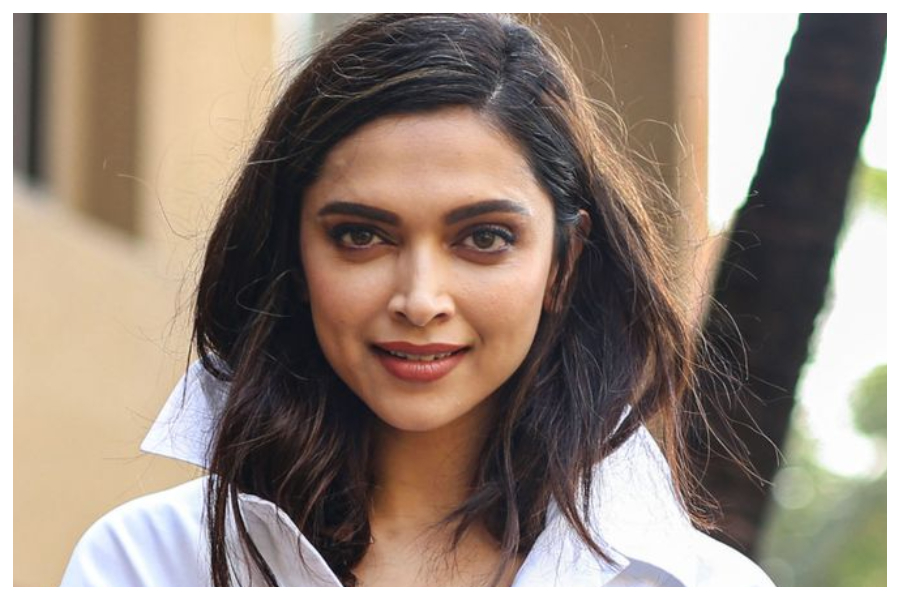 Bollywood actress Deepika Padukone preps herself to put the shoulder to the wheel on her upcoming magnum opus 'Project-K'. Helmed by 'Mahanati' fame filmmaker Nag Ashwin, the movie is to star Deepika as the female lead.
As Deepika Padukone was spotted at the airport, it is reported that the 'Piku' actress has flown down to Hyderbad for Nag Ashwin's upcoming movie 'Project-K'. In her cropped lavender blazer-pant set, the actress was seen in a perky mood.
Sources reveal the actress is to participate in the first schedule of the upcoming movie in Hyderabad before she leaves for Mumbai. Deepika is to appear in Shakun Batra's film, for which she is to begin dubbing as soon as she wraps up her present commitments.
Starring pan-India star Prabhas Uppalapati as the hero, the movie is said to be Nag Ashwin's much-hyped venture. Touted to be a movie with a big budget, the movie is to feature megastar Amitabh Bachchan in a key role as well.
Prabhas, who is currently busy with 'Salaar' and 'Aadipurush', has reportedly allocated bulk dates for the project. A major portion of the film will be shot in special sets that are laid up in Hyderabad's famous Ramoji Film City.
Telugu's ace producer C. Ashwini Dutt is bankrolling this mega-budget project and the film is expected to hit the screens in 2023.