Kiren Rijiju takes charge of Law Ministry
A prominent face from the northeast in the Modi government, senior BJP leader Kiren Rijiju on Thursday took charge as new minister of Law and Justice.
After assuming charge of office at 11.30 a.m. at Shastri Bhawan, Rijiju said he looks forward to fulfilling this new responsibility with dedication and commitment.
"It is a huge responsibility for me to work as a Minister for Law and Justice. Fulfilling public expectations will be my priority. We will always try to be transparent," Rijiju said.
Rijiju was on Wednesday elevated as a Cabinet minister in a major reshuffle and expansion of the Union Council of Ministers.
The minister takes over the key ministry from Ravi Shankar Prasad, who was ousted from the Modi cabinet on Wednesday and resigned from the government.
The Law Ministry plays a key role in transfer, posting and elevation of the Supreme Court and High Court judges as well as to defend the government in various courts through its law officers and help ministries draft bills and key documents.
Rijiju has been elevated to the cabinet minister rank. Earlier, he had been serving as the Minister of State (Independent Charge) for Youth Affairs and Minister of State for Minority Affairs and Ayush portfolios.
The Minister presently represents Arunachal Pradesh West constituency in Lok Sabha and holds a law degree from Delhi University.
Soon after the swearing-in ceremony on Wednesday, Rijiju took to Twitter to thank Prime Minister Narendra Modi for giving him a new responsibility and said, "I will work in a dedicated manner to fulfilling Prime Minister's vision of Atmanirbhar Bharat".
Rijiju was first elected to Lok Sabha after the 2004 general election. He lost the election in 2009 and was re-elected in 2014 and 2019.
The Minister has also served as Minister of State for Home Affairs. He is among six Union Ministers who have been promoted to the cabinet in Wednesday's mega reshuffle.
Horrific video! Man lifts his wife & jumps on Kolkata metro track on seeing train's arrival, here's what happened next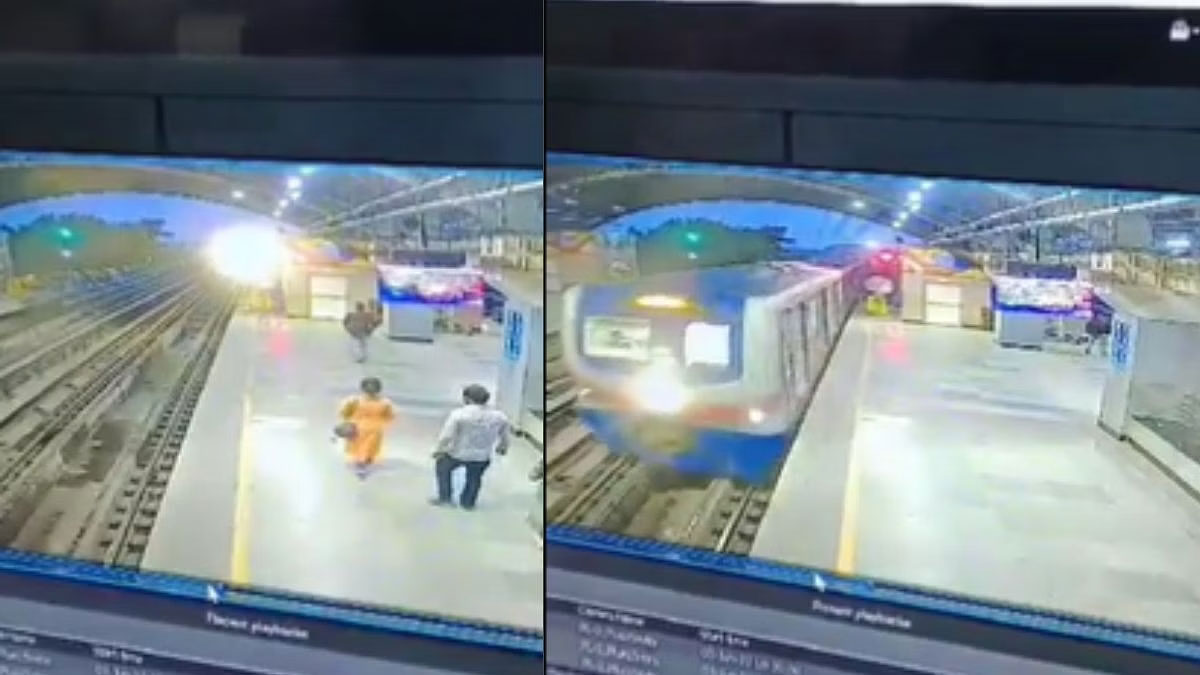 In a horrific incident in West Bengal, a couple was seen trying to die by suicide on metro tracks. A man at the Noapara station platform of the Kolkata metro, on seeing the train's arrival, hugged and lifted his wife and jumped in front of the transport with her.
Couple jumps before metro rail trying to die by suicide
In the video, we can see a couple casually walking on the metro platform and no sooner taking a drastic decision to end their lives. As the metro coach entered the premises, the man rushed towards his wife and jumped to the tracks with her. The duo was seen coming under the moving train, however, were rescued by the metro staff there.
Rescued by staff
The incident reportedly took place at 6.34 pm on Saturday, leading to a service disruption on the Kolkata Metro's North-South Line. Within an hour of the suicide attempt, the services resumed in the entire stretch – from Kavi Subhas to Dakshineswar.
Oil prices rise as Saudi Arabia announces output cuts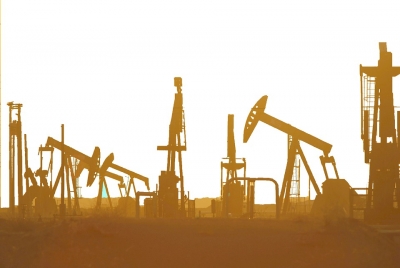 Oil-producing countries have agreed to continued cuts in production in a bid to shore up flagging prices, the media reported on Monday.
Saudi Arabia said it would make cuts of a million barrels per day (bpd) in July and OPEC+ said targets would drop by a further 1.4 million bpd from 2024, reports.
OPEC+ accounts for around 40 per cent of the world's crude oil and its decisions can have a major impact on oil prices.
In Asia trade on Monday, Brent crude oil rose by as much as 2.4 per cent before settling at around $77 a barrel.
The seven hour-long meeting on Sunday of the oil-rich nations, led by Russia, came against a backdrop of falling energy prices.
Total production cuts, which OPEC+ has undertaken since October 2022, reached 3.66 million bpd, according to Russian Deputy Prime Minister Alexander Novak, the reported.
OPEC+, a formulation which refers to the Organization of Petroleum Exporting Countries and its allies, had already agreed to cut production by two million bpd, about 2 per cent of global demand.
"The result of the discussions was the extension of the deal until the end of 2024," Novak said.
In April, it also agreed a surprise voluntary cut of 1.6 million bpd which took effect in May, a move that briefly saw an increase in prices but failed to bring about a lasting recovery.
On Sunday, Saudi Energy Minister Prince Abdulaziz bin Salman said the cut of one million bpd could be extended beyond July if needed, the BBC reported.
"This is a Saudi lollipop," he said, in what is seen as a bid to stabilise the market.
Three men attack Punjab minister's pilot vehicle after parking dispute

Three drunk men allegedly pelted bricks at the pilot vehicle of Punjab Minister Balkar Singh in Jalandhar city after a parking dispute on Monday.
The accused allegedly chased and intercepted the minister's official vehicle accompanying the police pilot. They then attacked the pilot vehicle with bricks near Guru Ravi Dass Dham. At that time the minister and his wife were on their way home, the police said.
The accused were arrested. Their luxury car was also impounded. The incident happened at around 1 a.m.
The assailants were reportedly in an inebriated condition. The cause of the attack was arguments over the parking of the vehicle outside an eatery, a police official said.
"They have been booked under Sections 153 and 186 of the IPC," Police Commissioner Kuldeep Chahal told the media.