Keep religious gatherings below 50: Punjab CM Amarinder Singh
Even as the state geared up to launch a door-to-door awareness campaign from Thursday, Punjab Chief Minister Amarinder Singh on Wednesday appealed to religious organisations and 'dera' heads to keep gatherings under 50 to check the spread of coronavirus.
An official statement quoting the Chief Minister said while Punjab with one confirmed case so far is safe, it could not afford to be complacent in the face of the globally spreading coronavirus pandemic.
The state was also mulling giving bail to those convicted for minor offences and parole to those who had spent considerable time in jail, said Amarinder Singh, pointing out that the Supreme Court had talked about decongesting the prisons.
The final decision would, however, depend on the courts and Advocate General Atul Nanda was taking up the matter with the Chief Justice of the Punjab and Haryana High Court, he added.
COVID-2019 had spread as an epidemic in many countries and the threat of a similar crisis looms large over India, said Amarinder Singh, adding his government was taking all possible measures to stop the disease from spreading further.
Strict monitoring is being conducted of all those arriving from high-risk countries and so far and 116 suspected cases have been tested, he said.
The Chief Minister said his government was also ready to look into providing mid-day meals to students at homes or, alternatively, putting money into their accounts, though no such request had been received so far.
Even as he reiterated his appeal to people to avoid large gatherings and comply strictly with the state government's directives to limit gatherings to 50 people, the Chief Minister also appealed to religious organisations to keep gatherings at 50 or even less to avert any exigency.
Noting that mortality rate was higher among senior citizens and those with compromised immunity, he urged such people to take extra precautions, with their families also taking special care against the outbreak.
Appreciating the hard work of the doctors and other medical staff engaged in fighting the problem, Amarinder Singh said the state had adequate life-support system and medicines.
A total of 1,700 isolation beds were available, with the entire hostel of Gyan Sagar Medical College in Rajpura town dedicated for the purpose.
Modi calls up Badal to enquire about his health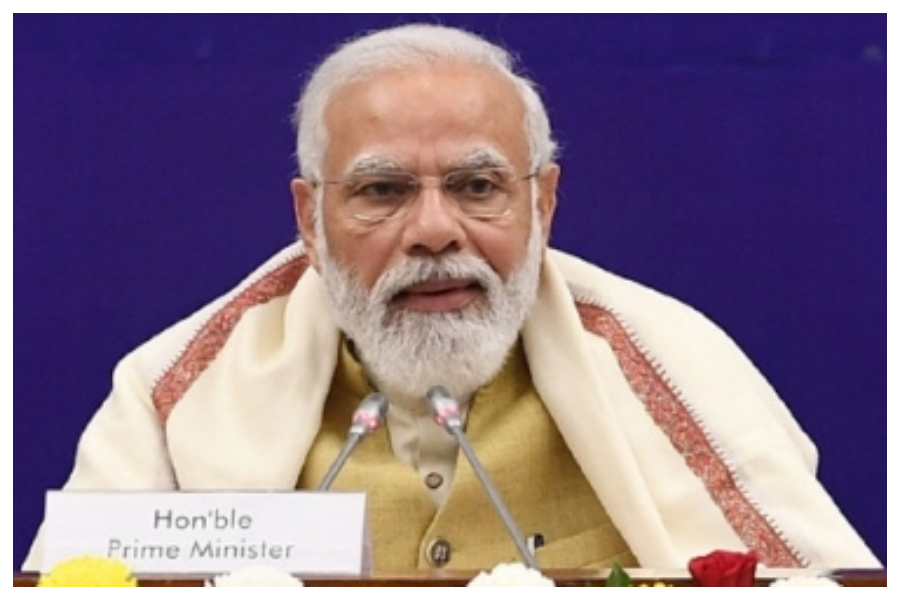 Prime Minister Narendra Modi on Thursday morning called up former Punjab Chief Minister and Shiromani Akali Dal (SAD) patriarch Parkash Singh Badal on phone to enquire about his health.
The grand old man of Punjab politics, Badal, 94, on Wednesday tested positive for the Covid-19.
"PM Modi spoke to Parkash Singh Badal and enquired about his health," PMO sources said.
Badal is undergoing treatment at Dayanand Medical College in Ludhiana.
Just weeks ahead of the polls, Badal senior has been touring his Lambi constituency in Muktsar district.
Amit Palekar is AAP's CM face for Goa polls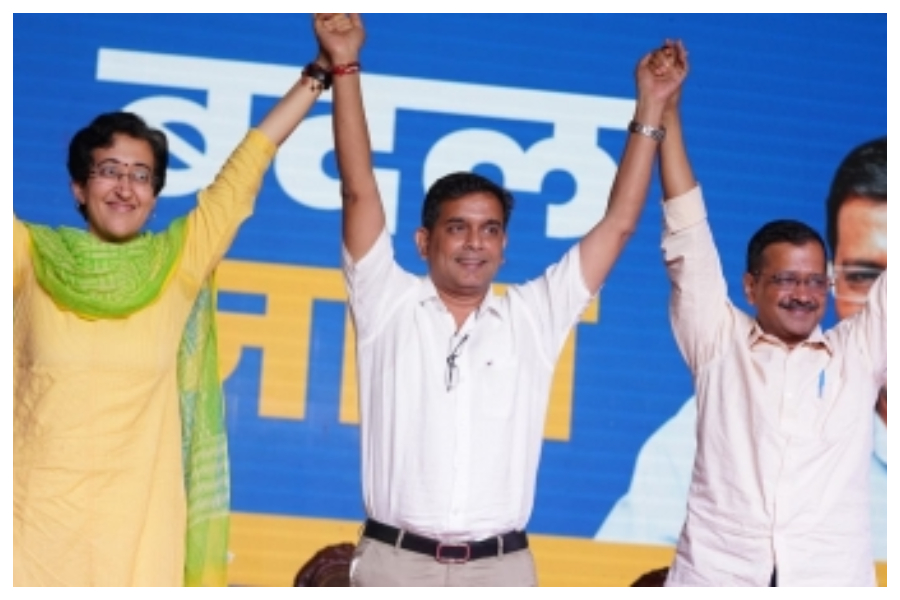 Describing Amit Palekar as a "fresh, committed face", Aam Aadmi Party national convener Arvind Kejriwal on Wednesday nominated this 46-year-old lawyer as the party's chief ministerial candidate for the 2022 state assembly polls in Goa.

Kejriwal, who is in the coastal state on a two-day visit, said that Palekar would be contesting from the St Cruz assembly constituency in North Goa.

"We said we will give a Goa CM face whose heart beats for Goa and who is willing to give his life for Goa, who can take everyone along in Goa irrespective of religion, caste. And most importantly, he should be an honest man. That man is Amit Palekar," Kejriwal told reporters.

Palekar joined the party a few months ago but was indirectly thrust with high profile political and activism-linked assignments. Palekar belongs to the Bhandari samaj, one of the largest non Brahmin caste groupings in Goa.

Kejriwal last year had promised that the party would field a Chief Ministerial face from the Bhandari samaj, a caste grouping which the Delhi Chief Minister said had been largely deprived of political representation at the very top.

"You have seen the dirty politics of the last five years and in the last two months you have seen it fall at such a level that the Goans have begun to feel ashamed. We have entered politics to change this and are asking for one chance to bring a change," Palekar said soon after accepting the mantle.

"I was a victim of scams. Despite being a state ranker, because my father had no money I didn't get a government job. And I decided that one day I will fight against this injustice. I want to thank Arvind Kejriwal for this opportunity," he also said.

The AAP is contesting the state assembly polls in Goa under its own steam and has steered clear of alliance offers from the Trinamool Congress, Congress and other regional parties.


PM Modi to meet Central Asian leaders virtually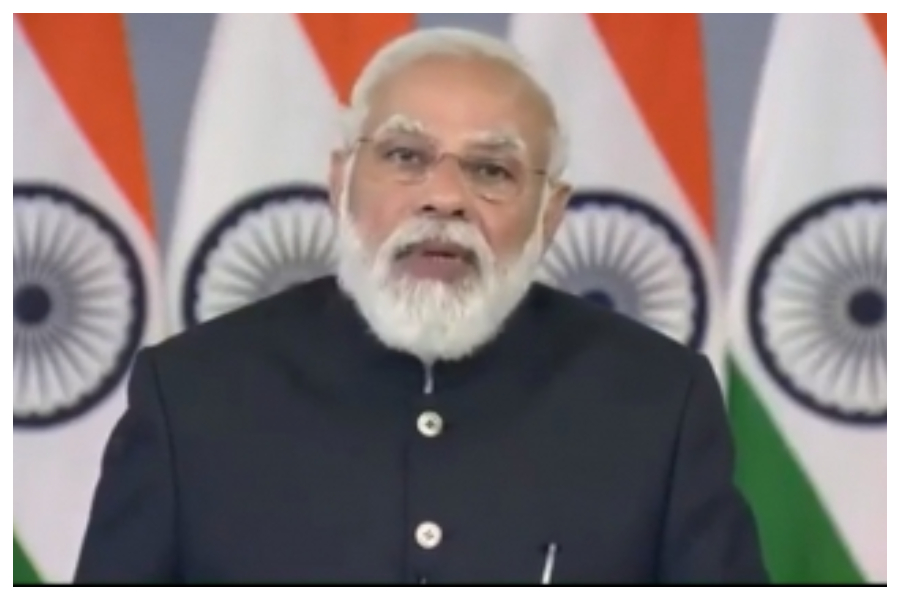 Prime Minister Narendra Modi will host the first India-Central Asia Summit in virutal format on January 27.

Presidents of Kazakhstan, Kyrgyz Republic, Tajikistan, Turkmenistan and Uzbekistan will participate in the virtual meet.

This will be the first engagement of its kind between India and the Central Asian countries at the level of leaders.

The state heads of central Asian countries were invited to grace the Republic Day celebrations but was forced to cancel it owing to the Corona situation.

In a statement, the Ministry of External Affairs said: "The first India-Central Asia Summit is a reflection of India's growing engagement with the Central Asian countries, which are a part of India's Extended Neighbourhood".

PM Modi paid a historic visit to all Central Asian countries in 2015. Subsequently, there have been exchanges at high-levels at bilateral and multilateral forums.

The inception of the India-Central Asia Dialogue at Foreign Ministers' level, the 3rd meeting of which was held in New Delhi from 18-20 December 2021, has provided an impetus to India-Central Asia relations', the statement read.

During the first India-Central Asia Summit, the leaders are expected to discuss steps to take forward India-Central Asia relations to newer heights.

They are also likely to exchange views on regional and international issues of interest, especially the evolving regional security situation.