Karnataka High Court to hear Ramesh Jarkiholi sex CD case
Karnataka High Court will hear the sex CD case against former minister Ramesh Jarkiholi from Tuesday.
The Special Investigation Team (SIT), probing into the case, had submitted a detailed report to the High Court on June 19.
The Divisional Bench headed by Chief Justice A.S. Oka is scheduled to take up the issue on Tuesday afternoon.
The bench is expected to take important decisions on allegations by the complainant on the investigation agency and the ruling BJP government. And, further, take up the issue of quashing the complaint against Ramesh Jarkiholi.
The complainant has alleged that the fair investigation is not taking place and in every way, she had been projected in a bad light before the society.
She also alleged that the accused was being protected and political bosses controlled the investigation.
The quash petition of the complaint against Ramesh Jarkiholi is also clubbed with the issue.
An alleged sex CD involving former minister Ramesh Jarkiholi went viral in in March. Following this, Ramesh Jarkiholi had to resign from the post of cabinet minister.
The incident had also led to the war of words between state Congress chief D.K. Shivakumar and Ramesh Jarkiholi.
After Salman Khan, now his lawyer gets death threat in Jodhpur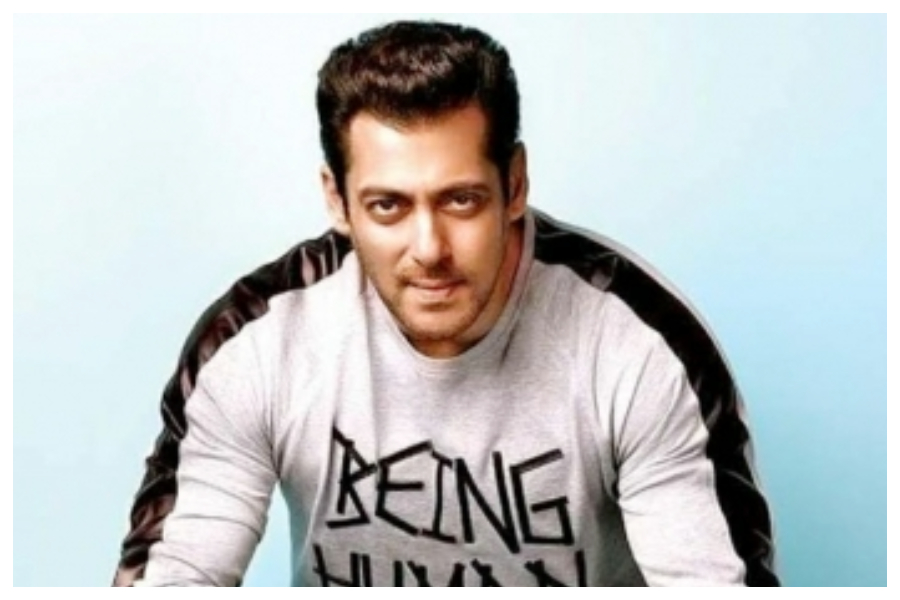 Bollywood star Salman Khan's lawyer Hastimal Saraswat has filed a complaint at Jodhpur police station alleging that he has received death threats through letter which says that 'enemy's friend is enemy'.
This threat is similar to that which Bollywood actor Salman Khan and his father Salim Khan received recently.
Also the letter is similar to what given to Salman Khan. Letter to Advocate Saraswat says, "Enemy's friend is an enemy. Will do something like Moosewala."
The threatening person wrote 'LB-GB' on Salman's letter. 'LB-GB' is also written on the letter sent to the Advocate.
Saraswat on Tuesday gave a complaint at Mahamandir police station in Jodhpur. He said, "I was in America for a month and a half. When I reached Jodhpur on the evening of June 30, my junior advocate Jitendra Prasad Bishnoi came to my house at around 11 p.m. on July 3 and said, that on July 1, at 10.30 a.m., a letter was found stuck in the latch of room number 8 of Jubilee Chamber located in the Old High Court."
"The letter had threatened to kill me and my family. Had to go to Jaipur to meet the Governor on 4th July. Therefore, forwarded this letter to the Mahamandir police station officer on WhatsApp to give him complete information," said Saraswat.
Mahamandir police station officer Lekhraj Siyag said that the police has registered a case and a gunman has been posted outside his house on Pawta B Road. The investigation has been started.
Saraswat said that sender has quoted himself as LB and GB. It is written – "The enemy's friend is our enemy. We will kill you and your entire family like Moosa."
LB refers to Lawrence Bishnoi and GB as Goldie Brar.
The enemy is being referred as Salman Khan. It is believed that Salman Khan is the enemy of this gang. However, this is a matter of investigation.
Advocate Saraswat said, "Salman is not our friend. He is just a client. This is our profession and I am his counsel, just like other people who come to me with a case and we give counsel."
Kolkata Police again summon Nupur Sharma, 3rd notice in 30 days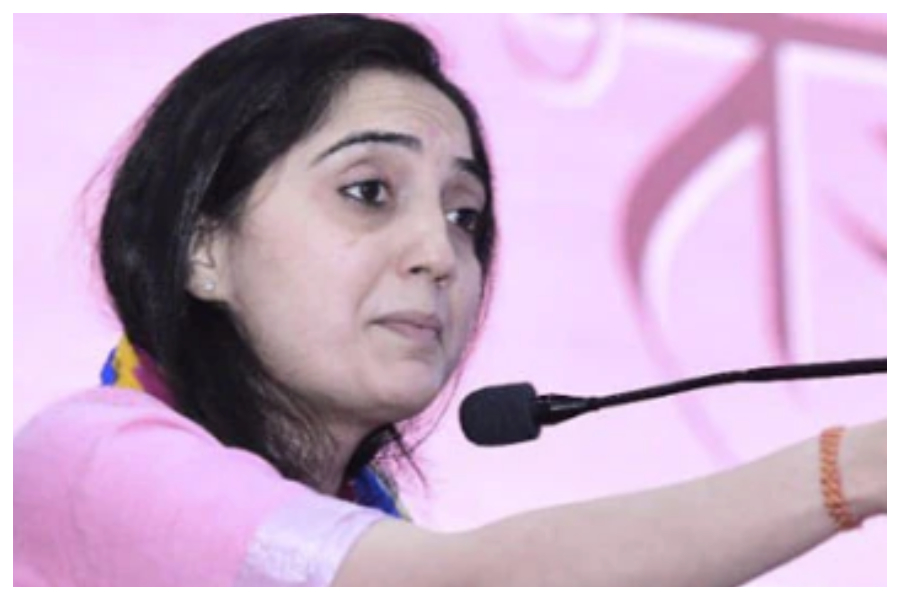 Kolkata Police, on Wednesday, issued yet another notice to suspended BJP leader Nupur Sharma asking her to be present for questioning at Narkeldanga Police Station under the city police's Eastern Suburban Division on July 11.
This is the third notice that Kolkata Police had sent to Sharma for questioning on her controversial comments about Prophet Muhammad, that sparked tension and violence in different parts of the country, including some minority dominated pockets in West Bengal.
However, Sharma had avoided both the notices on grounds of security threat apprehensions following which the city police had also issued a lookout notice against her.
City police sources said that multiple complaints have been registered against Sharma in different police stations alleging that her controversial comments have disturbed the peace in different pockets of the state. Now it is to be seen whether she will appear at Narkeldanga Police Station on Monday or again express her inability to appear on the same grounds.
Recently, West Bengal Chief Minister Mamata Banerjee, at a public programme, had been vocal about Sharma's arrest. "Why should not the person whose comments created tension be arrested. Many people are now criticising her after the Supreme Court had taken a strong stand against her controversial comments. However, our stand has been very clear on such issues since the beginning and we have zero tolerance towards those who try to divide people. Previously too there had been efforts to create communal tension in the area through circulation of fake videos," the chief minister said.
Already, a motion condemning Nupur Sharma's controversial comments has been passed in the West Bengal Assembly.
Soon after Sharma's controversial comments went viral, there was severe tension in several minority-dominated pockets in West Bengal in districts like Kolkata and adjacent Howrah, Murshidabad, and Nadia.
Clashes erupted between the agitators and police in which Domjur police station in Howrah district was attacked, police vehicles were torched and several police personnel were injured. Internet services were suspended in several areas.
Following countrywide tension over the controversial comments, the BJP suspended Nupur Sharma from the party. The BJP also took action against its Delhi leader Naveen Kumar Jindal who shared her comments on Twitter.
Bajrang Dal activist murder: Accused booked for using mobile in prison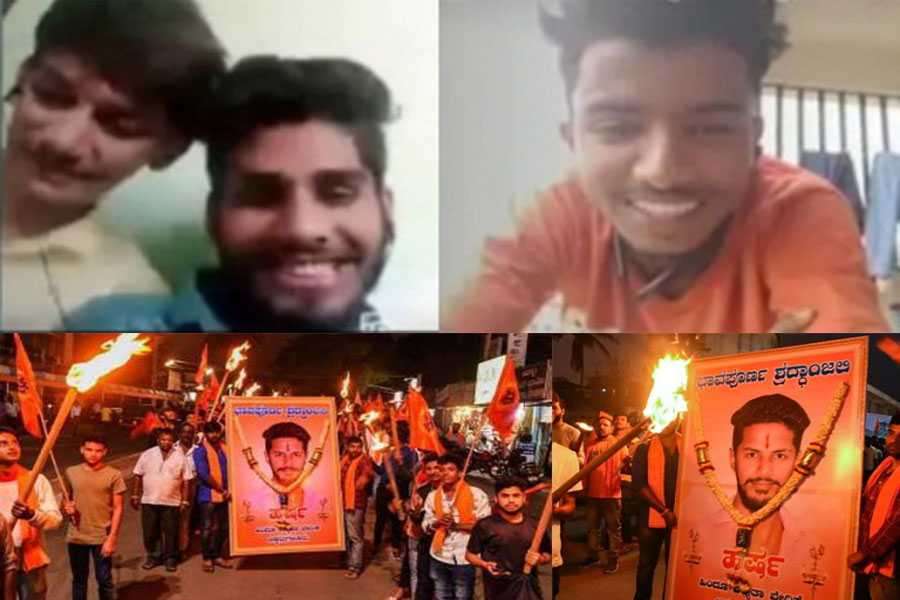 The authorities have lodged a separate case against ten accused arrested in Bajrang Dal activist Harsha murder case for using mobile phones in highly secured central prison here, police said on Wednesday.
The photos and videos of the accused lodged in the Central Prison of Parappana Agrahara, Bengaluru, talking to their family members, friends and relatives on video call, have gone viral on social media. The prison authorities and the state government came under flak for giving preferential treatment to the accused.
Harsha's mother even said that it is better to set the accused free instead of keeping them in prison, if this is how someone is punished. She has also said that the system has betrayed them.
Considering the sensitivity of the issue, Alok Mohan, ADGP of Prisons has shunted out Chief Superintendent of Central Prison, Ranganath and 6 officers. The investigations have proved that the accused were using mobile phones in the prison. A separate case has been lodged against them which will attract additional imprisonment up to 5 years for the offence, said prison authorities.
The raids have been conducted under the Chief Superintendent of Central Prison P.S. Ramesh. The officers conducted checks on 900 under-trials and more than 300 prisoners lodged in the jail. The police recovered Rs 80,000 cash, memory cards, SIM cards, pen drives and knives from the prison, sources said.
Karnataka Chief Minister Basavaraj Bommai said that the government has taken the case seriously and action will be initiated immediately.
Harsha was hacked to death by a gang of miscreants on February 20 amid the height of hijab crisis triggering concerns on law and order situation.
Harsha who was popularly known as Harsha Hindu, was in the forefront of Hindutva activities and questioned illegal transportation of cows. He shared fierce Hindutva messages on his social media accounts and also commented on the hijab issue.
The murder led to widespread violence in the state. The BJP claimed that some organisations are trying to give a message through the murder. The opposition Congress said that as elections are nearing, the BJP wants to take political advantage of the incident. The case is now being probed by the National Investigation Agency (NIA).
The police have arrested 10 persons in connection with the Harsha murder case so far. They have also invoked sections of the Unlawful Activities (Prevention) Act (UAPA) against them.