Kamlesh Tiwari murder: 3 people detained from Gujarat's Surat
A joint team of Uttar Pradesh Police, Uttar Pradesh Anti-Terror Squad and Gujarat Police on Saturday detained three persons from Surat in the brutal daylight murder of former Hindu Mahasabha chief Kamlesh Tiwari at his office in Lucknow.
Addressing a press conference here, Uttar Pradesh Director General of Police (DGP) O.P. Singh said, "A joint team of UP and Gujarat Police has detained Maulana Mohsin Sheikh, Faizan and Khurshid Ahmed Pathan and is interrogating them."
Singh said the police initially detained five persons from Surat, but two were released later. "Their activities are being monitored," said Singh.
The National Investigation Agency (NIA) is also keeping an eye on the probe and the may soon take over the probe from the UP Police soon.
According to Gujarat Police sources, the attackers wearing saffron clothes, had walked into Tiwari's office in Khurshid Bagh on Friday on the pretext of handing over a box of sweets. Inside the office, the assailants opened the box, took out a gun and sprayed bullets at Tiwari and fled. Tiwari was rushed to the hospital but could not be saved.
Tiwari, a former Hindu Mahasabha chief, had in January 2017 formed the Hindu Samaj Party and was known for making controversial remarks. In 2015, he was arrested and the National Security Act (NSA) was slapped on him after he made some controversial statement about Prophet Muhammad. Recently, the Lucknow bench of the Allahabad High Court revoked the NSA against him.
"In the initial interrogation, no criminal background has been established of the three detained. If needed, we will take them into remand, and bring them to UP for questioning," said the DGP.
He said, "In the FIR, two people — Maulana Anwarul Haq and Mufti Naeem Qazmi — were named as conspirators. These two have also been detained and they are being questioned."
Asked if the murder had any links with terrorist organisations, Singh said: "So far no link with any terrorist organisation has been established. We are looking into all the angles."
To a question over the reason behind Tiwari's murder, Singh said, "Prima facie, these people were radicalised by the speech that he (Tiwari) gave in 2015, but much more can come out when we catch hold of the remaining criminals."
Singh also denied that there were any security lapses on part of the UP Police. "He (Tiwari) was given a gunner and a policeman, both were there with him. There was no laxity on the part of the police administration," he said.
This is the fourth murder of a right wing leader this month in UP. On October 8, BJP leader Chaudhary Yashpal Singh was gunned down in a similar manner in Deoband, while on October 10, BJP leader Kabir Tiwari was shot dead in Basti. Kabir Tiwari was also a former student leader and student groups went on a rampage after his killing, burning down government vehicles.
On October 13, BJP corporator Dhara Singh, 47, was gunned down by unidentified assailants in Saharanpur.
According to NIA sources, two IS suspects arrested by the Gujarat Police in 2017 — Obaid Mirza and Qasim — had revealed during interrogation that Tiwari was on their hitlist. The two said that they had been shown a video of Tiwari and asked to eliminate him.
The NIA sources said that the agency was following the case closely and if any indication of participation by any terror group appears, it will take over the probe.
Odisha police seizes live pangolin, arrests one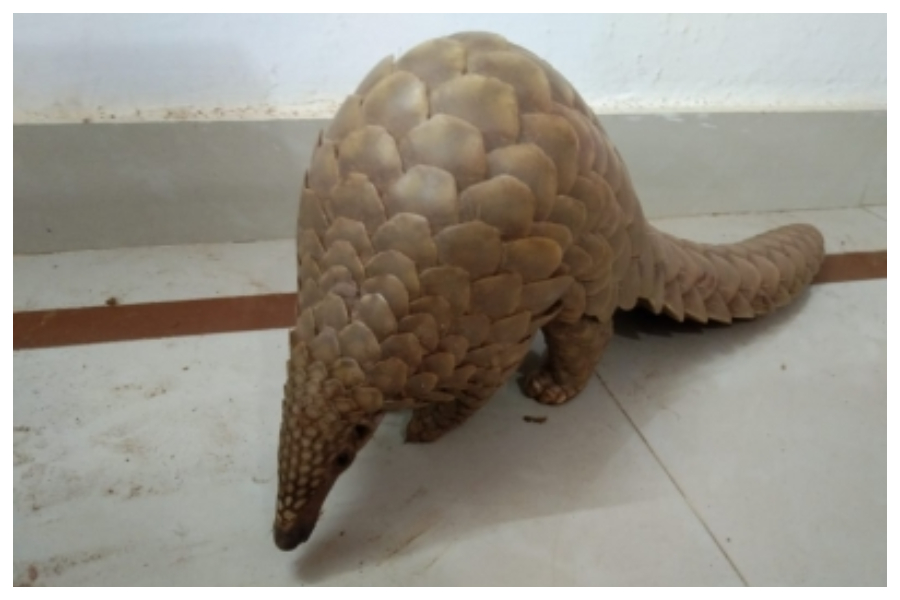 The Special Task Force (STF) of Odisha police has seized one live pangolin and arrested one wildlife criminal in Bolangir district, police said on Wednesday.

"STF, with the help of Balangir forest officials, seized/ rescued one live pangolin near Baragaon, Balangir. One accused was arrested. Further investigation is on," the STF informed through twitter.

According to police officials, the STF team conducted a raid on the road near Baragoan Chhaka under Deogoan police station of Bolangir district on Tuesday and rescued the pangolin. Later, the police handed over the pangolin to DFO, Bolangir for safe custody, they said.

The accused, identified as Ajit Kumar Budek of the same district, has been handed over to Bolangir forest officials for legal action at their end.

During the last one year, the task force has seized 10 live pangolins and 16 kg pangolin scales and arrested the wildlife criminals involved in the illegal trade.


Punjab sand mining case: ED recovers Rs 10 cr cash, documents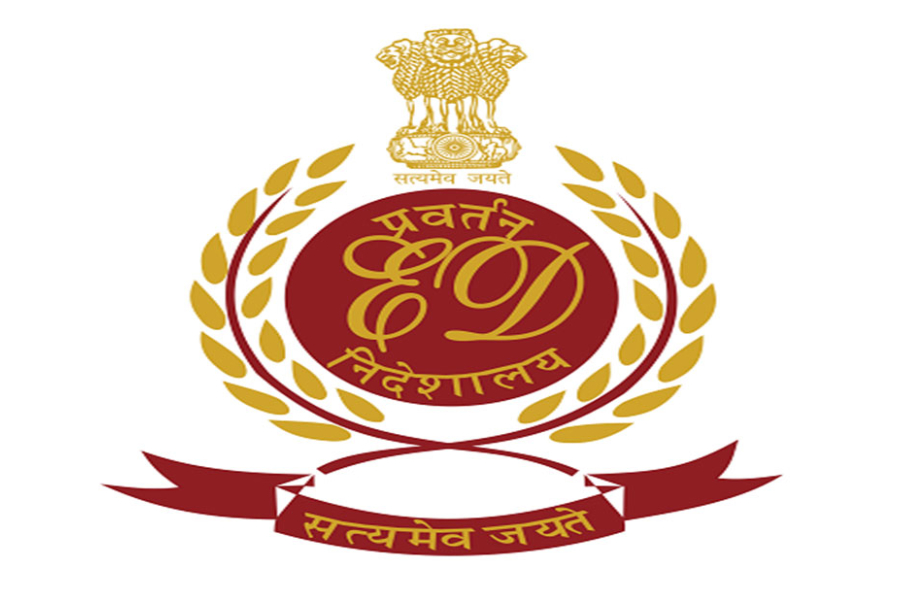 The Enforcement Directorate (ED) on Wednesday recovered more cash during ongoing raids in connection with illegal sand mining case of Punjab. The ED team conducted raids in Pathankot and in other areas.

"We have recovered around Rs 10 crore cash so far. The team has also found few documents which connect Bhupinder Singh Honey with shell companies," said a source.

The sources in ED have claimed that Bhupinder Singh Honey has alleged connection with sand mafia in Punjab. The ED has recovered a few documents during raid on Wednesday. A source said that the documents recovered by them have confirmed that Kudratdeep was running two firms and Bhupinder was joint director in them. The firms are basically shell companies but ED has found a lot of money transactions.

The ED had on Tuesday recovered Rs 6 crore cash during the raids.

About Rs 4 crore was recovered from the house of Bhupinder singh Honey, the nephew of Punjab CM Charanjit Singh Channi. And Rs two crore was recovered from the house of one Sandeep Kumar.

On Tuesday, the raids were conducted by the ED at more than ten locations including Honey's home.

On Wednesday, the ED team again started conducting raids in Punjab. The ED official were tight lipped over the raids.

As of now they have not shown any arrest in the case.

This is a two years old FIR on the basis of which the Enforcement Directorate (ED) conducted raids at ten different locations including one belonging to Punjab Chief Minster Charanjit Channi's nephew Bhupinder Singh Honey.

Punjab Police had on March 7, 2018, lodged a case against more than ten accused. The ED initiated a money laundering probe on the basis of this FIR.

The FIR has been accessed by IANS which was filed under several sections of the IPC.The ED found that money was being laundered by the accused involved in the case and they started probing the matter.

The ED team that started raids at different premises including of residence of Bhupinder Singh Honey which is at Homeland Heights on Tuesday morning, went on till late Tuesday evening.


Bajrang Dal workers allegedly beat Muslim man in MP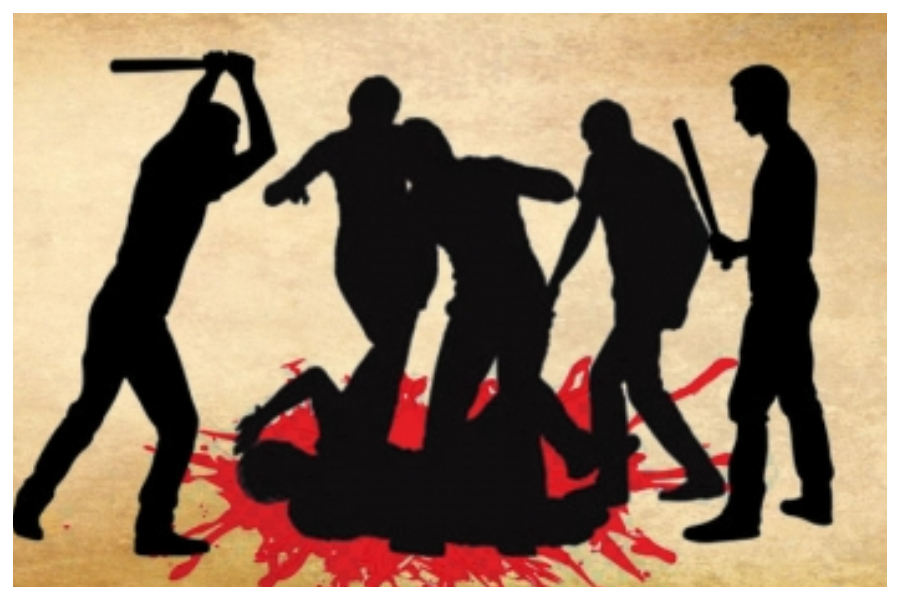 A group of Bajrang Dal workers allegedly beat a Muslim man, who was travelling with a married Hindu woman, in an Ajmer-bound train and was forcibly picked up from the train at Madhya Pradesh's Ujjain railway station.

Bajrang Dal members assaulted the Muslim man, accusing him of being involved in 'Love Jihad' and they (woman and man) were made to sit for several hours at the Ujjain railway police station until their family members reached there from Indore and said that they were family friends known to each other.

The man and the woman were let off by the police after parents' statements that the Muslim man was travelling with Hindu woman because they were known to each other and there was no angle of alleged 'Love Jihad'.

Bajrang Dal workers not only deboarded both friends forcibly from the train but thrashed the man in the name of 'Love Jihad' and after handing him over to the railway police, one of the Bajrang Dal workers briefed the local media.

In one of the videos of the incident, which went viral on social media, three men who identified themselves as Bajrang Dal workers are seen dragging Asif Shaikh out of the train coach. As they take him to the police station, the woman is seen walking behind them. In another video recorded inside the police station, the woman is seen screaming at the Bajrang Dal men.

"Your one misunderstanding can spoil my life. I am an adult and work as a teacher in a school, I teach children," the woman was heard saying in one of the videos. One of the Bajrang Dal men identified as Pintu Kaushal is seen telling her that he was not talking to her.

They (Hindu woman and Muslim man) have not lodged any complaint against Bajrang Dal members. The incident had occurred on January 14, said the railway police.

While the man was identified as Asif Shaikh, owner of a small electronic shop, the woman is a private school teacher.

Government Railway Police (GRP) Superintendent of Police (SP), Nivedita Gupta said Shaikh and the woman were family friends and had known each other for years.

"Bajrang Dal members had brought the man and woman alleging Love Jihad, however, when questioned it was found that they were family friends and both adults, and there was no offence. They were let scot-free after the statement of their parents were recorded," Gupta added.

Railway Police said they were not aware that the man was beaten up while being brought to the police station.

"Neither man nor the woman said that they were thrashed during the interrogation, hence no case was registered. It was just an incident that occurred due to misinformation," the GRP SP said.