Jio, Facebook is value creation platform for small businesses in India: Mukesh Ambani
Mukesh Ambani, Chairman, Reliance Industries Limited (RIL) has said that the partnership between Jio and Facebook is great for India, Indians and small Indian businesses.
Ambani was in conversation with Mark Zuckerberg, CEO, Facebook at the first ever Facebook Fuel event in India.
"I have no hesitation in going on record, that it is your investment that set the ball rolling. Not only for Jio, but for the Indian FDI which has been the largest-ever in its history. And our partnership between Jio and Facebook, will actually demonstrate that it is great for India, Indians, and small Indian businesses," Ambani said.
"And let me point out a very unique feature about our partnership. Perhaps not many people have understood this. Because, before this partnership I believe that each one of us was mainly a communication platform. Together, we now have become a value creation platform for our customers and small businesses," Ambani said at the event.
RIL Chairman said with all the digitization steps that India has taken will democratize wealth and value creation for individuals and small businesses. "And let me explain this very simply. WhatsApp has hundreds of millions of subscribers in India. Jio has hundreds of millions of subscribers in India. Jio Mart, which is our retail service, has the aspiration of serving tens of millions of small shopkeepers in India, who are the bedrock of employment.
So what does this mean? This means Jio brings digital connectivity, WhatsApp now with WhatsApp Pay brings digital interactivity, and the ability to move to close transactions and create value, and Jio Mart brings the unmatched online and offline retail opportunity, that gives our small shops which exist in villages and small towns in India, a chance to digitize and be at par with anybody else in the world," Ambani added.
"To my mind, more wealth creation means more employment and more business. And together with our platforms and the tools that we will provide to small businesses and to individual consumers, I believe will drive India to a 5 trillion economy and will make a much more equal India, with more equal wealth growth at the bottom of the pyramid," Ambani said in conversation with Zuckerberg.
He added that in the next two decades, India will grow to be among the top three economies in the world. But more importantly, it will become a premier digital society. It will be a modern society with young people driving it, with young businesses driving it.
"And our per capita income will go from eighteen hundred – two thousand dollars per capita, to five thousand dollars per capita. Our mid-income or the middle class in India which is about 50% of its total number of households, will grow to three to four percent per year. And I think that Facebook, Jio, and a lot of other companies and entrepreneurs in the world, have a golden opportunity to be in India, to be part of this economic and social transformation, that we are witnessing and that will accelerate in the coming decades," Ambani said.
"I really see India accelerating as a premier digital society. I see us integrating both 5G…and just yesterday, our Prime Minister has said that, he wants every village and every gram panchayat…India has 680,000 villages, and we have a population of 1.3 billion people, and he wants everybody to be empowered on the information highway with high speed fix broadband, and which is happening," Ambani added.
"I think that there is a great opportunity for really bringing education and health care. With the second-generation reforms that were done in the last six months, we have unique opportunities and as Jio we are connecting all the 1.9 million schools in India and the 58 000 colleges. At any point in time, we will have in the coming decades, about 200 million children or young adults, between the age of 3 and 18 in our education system. I think that in a span of 10 years, we can set for ourselves an objective really to reskill India and the talent that you talked about, can improve 10x," Ambani added.
"The same thing we can do in health and all the emerging technology and integrations, where we can make sure that we deliver services, and we deliver good proactive health. We are working very closely with all the authorities to make sure that we provide the technology tools and backbone for even vaccination in the coming quarters using technology. So, I think health, education…we've already… and I think that what India has done is in a sense, we have democratized value creation with the drive of our Prime Minister," Ambani added.
Unilever to cut thousands of jobs globally
Consumer goods giant Unilever is set to announce thousands of worldwide job cuts this week, the BBC reported.
The Marmite and Dove soap maker will slash the positions in more than 100 countries, with cuts in the "low thousands" planned, the BBC report cited a source as saying.
It comes a week after the firm failed in its bid to buy the consumer health division of GlaxoSmithKline (GSK) for 50 billion pounds.
Unilever, which declined to comment on the cuts, faces mounting pressure from investors to accelerate its growth.
The UK-based firm, which has 149,000 staff worldwide, will make the layoffs as part of a wider restructuring that will see it adopt a more competitive operating model.
It is not yet clear where the job cuts will fall. The firm employs more than 6,000 people in its operations in the UK and Ireland.
Last week, Unilever sparked anger from some investors when it dropped a short-lived pursuit of GSK's healthcare business, the BBC report said.
Unilever had initially said it wanted a bigger slice of the personal healthcare and hygiene market, to offset slow growth in its foods business.
But GSK, which owns brands such as Sensodyne toothpaste and Panadol painkillers, said the offer "fundamentally undervalued" the division and Unilever has since refused to raise its bid.
The saga has sparked unease about the firm's management under Chief Executive Alan Jope, with the head of Unilever's 13th biggest investor labelling the GSK bid as a "near death experience".
Terry Smith, who runs Fundsmith, urged the company to focus on operating performance its existing businesses "before taking on any more challenges".
In a further twist on Monday, it emerged that the New York-based activist investor Nelson Peltz had taken a position in Unilever.
Peltz's hedge fund Trian Partners has previously demanded reforms at rival consumer goods firms Procter & Gamble and Mondelez, the report said.
Equities reverse from sharp decline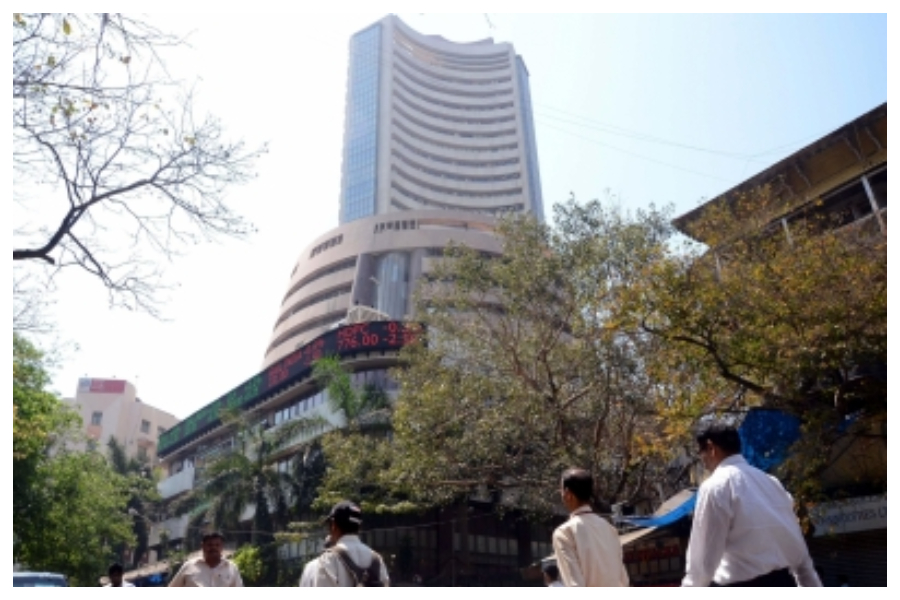 After a sharp freefall on Monday due to heavy fund outflows by foreign institutional investors as well as fears of policy tightening ahead of the US Fed's monetary policy meeting, Indian equities rose marginally in early trade on Tuesday.

The gains came after five consecutive sessions fall in the indices.

On Monday, Senses and Nifty declined around 2.6 per cent each as FIIs sold portfolios worth Rs 3,751.58 crore on BSE, NSE and MSEI in the capital market segment, data revealed.

At 10.00 a.m., Sensex traded at 57,565 points, up 0.1 per cent from the previous close of 57,491 points. It opened at 57,158 points.

Nifty traded at 17,188 points, up 0.2 per cent from the previous close of 17,149 points. It opened at 17,001 points.

On the stocks front, Axis Bank, JSW Steel, Bharti Airtel, Hero Motocorp, Power Grid Corporation were the top gainers, while Reliance Industries, Asian Paints, HDFC, HDFC Bank, Wipro were the top losers in the morning session.

"Nifty stares at the prospects of extending downsides aiming for the recent low of 16,410, or even 15,900. Reversal prospects rest on the ability to stage a close above 16,820 today. Prospects of an intraday bounce back will brighten on push above 17,115, but expect 17,240-390 to keep a lid," said Anand James – Chief Market Strategist at Geojit Financial Services.


Measures to widen tax base could be focus area in Union Budget
Tax.
The decline in the tax-GDP ratio over the years and declining share of direct taxes in total tax revenue, clearly suggest that the Central government should emphasize in the Union Budget 2022-23 on substantially improving the tax revenue, Primus Research said in a note.

The policies regarding 'tax effort' could be designed through various ways such as, rationalising tax rates, policies regarding widening tax base and net, and improving tax compliance and tax administration.

This process would have enormous implications on ameliorating economic growth, deficit (in both the absolute term and as per cent to GDP) would come down.

It added that the Budget for FY 2022 should continue to provide more support on the demand side than the supply side by reviving the informal sector and MSMEs.

It is expected that against contraction in revenues, increase in expenditures could collectively revive the aggregate demand in the economy. This could lead to a high growth in the near future, henceforth, reducing the fiscal deficit (estimated to be 6.8 per cent in 2021-22) both in absolute terms and as a percentage of GDP.

In this regard, it is expected that central government would re-assess its ministry-wise allocations, and increase spending on social and economic sectors to boost aggregate demand in the economy.