Jagan can never silence our voices: Nara Lokesh
Telugu Desam Party (TDP) national general secretary Nara Lokesh on Friday stated that Chief Minister Y.S. Jagan Mohan Reddy can never silence their voices.
"Jagan Reddy can never silence our voices. We will continue to fight on behalf of people," said Lokesh.
He made these remarks in the light of the arrest of senior TDP leader and former minister Devineni Umamaheswara Rao.
Rao has been arrested for allegedly perpetrating an attack on ruling YSRCP leaders.
However, the TDP's second in command countered that Rao was fighting illegal mining in the Kondapalli forest region.
"The fascist government has filed a false SC/ST case on Rao. His only fault was to fight against the rampant illegal mining in the Kondapalli forest region," claimed Lokesh.
He termed the police case on Rao as a 'reverse case', interpreting it as allegedly a case on the person who was attacked rather than on the attackers.
"Filing a case on a victim is reverse. In the reign of a reverse chief minister, everything is reverse," he claimed.
Lokesh alleged that YSRCP MLA Vasanta Krishna Mohan has openly threatened Rao.
"If a YSRCP MLA can openly threaten Rao and harm him right in front of police, imagine what these goondas would do to common citizens," he alleged.
According to the TDP national general secretary, the day isn't far when people would teach a lesson to the 'fascist' YSRCP leaders a lesson.
Mumbai's COVID-19 Cases Further Drop To 5,008 and 12 Die
Mumbai on Friday reported 5,008 new coronavirus cases, 700 less than the previous day, and 12 fresh fatalities linked to the infection, the city civic body said.
With this, the city's COVID-19 tally rose to 10,28,715, while the death toll jumped to 16,512, a Brihanmumbai Municipal Corporation (BMC) bulletin said.
This was the third day in a row when daily COVID-19 cases have dropped in the financial capital.
On Thursday, 5,708 COVID-19 cases and 12 fatalities were reported in the city.
With 12,913 more patients discharged during the day, the number of recovered cases jumped to 9,95,338, said the bulletin.
Mumbai's coronavirus recovery rate has increased to 97 per cent, while the case doubling rate has improved to 72 days, the BMC said.
As many as 50,032 new coronavirus tests were conducted in the metropolis as compared to 53,203 on Thursday.
Parrikar's son to quit BJP, contest Goa polls as independent candidate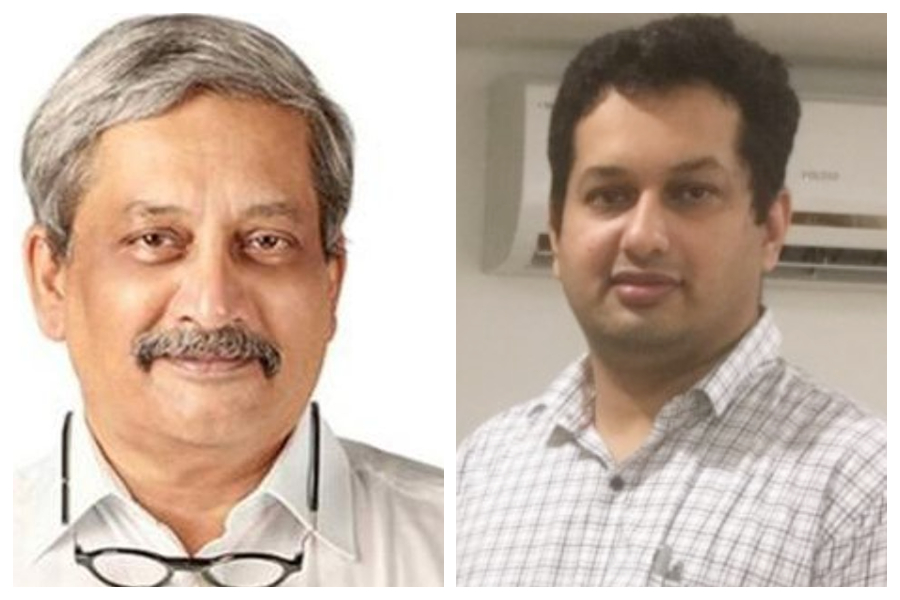 Rejecting the BJP's efforts to arrive at a compromise, former Chief Minister late Manohar Parrikar's son Utpal Parrikar said on Friday that he would resign from the saffron party and contest as an Independent candidate for the February 14 polls from the Panaji Assembly constituency, which was formerly represented by his father.
Addressing a press conference here, Utpal Parrikar also said that his candidature was rejected by the party during the 2019 Panaji bypolls — facilitated after his father's death — despite support from his constituents, adding that the BJP no longer looks like the party of which his father was a part.
"People of Panaji did not vote for Manohar Parrikar just because he was an MP. They voted for him because he stood for some values. The time has come for me to also stand for those values," Utpal Parrikar said, adding that he would be resigning from the party and contesting as an Independent candidate.
"Last time, the organisation rejected my candidature despite popular support due to some special reasons. People know the circumstances… Now it does not look like a decision of Parrikar's party," Utpal said.
Manohar Parrikar's elder son's candidature has been rejected twice by the BJP, in the 2019 bypolls and now in 2022. In the express instance, the BJP has offered a ticket to sitting MLA Atanasio Monserrate.
When Monserrate had contested the 2019 bypolls as a Congress candidate, BJP leaders had slammed him citing the list of criminal offences registered against him, which included a rape charge of a minor girl, extortion and leading a mob attack on a city police station.
Monserrate had won the polls on the Congress ticket, but had joined the BJP soon after.
"I feel embarrassed to talk about the candidate put up by the party. In Panaji, where the party has grown over 30 years, (the party) has given a ticket to someone who joined just two years ago. I have no choice now. I have to go to the people," he said.
"As far as a political party is concerned, the only party available to me is the BJP. The other platform is Independent, my own platform which I had to do unfortunately in these circumstances for the values I believe in," he said, adding that he would not be joining any other political outfit.
NCP actor-MP's 'Nathuram Godse' role divides MVA allies
A major row has erupted in Maharashtra's Maha Vikas Aghadi (MVA) alliance after an actor-turned-MP played the role of Mahatma Gandhi's assassin, Nathuram Godse.
MVA constituent, Nationalist Congress Party's Shirur MP and actor Dr Amol Kolhe donned the garb and grabbed the gun of Godse in the upcoming film, "Why I killed Gandhi".
The film is due for release on an OTT platform on January 30 – the 74th anniversary of Gandhiji's assassination – and just six months before the Platinum of Indian Independence.
While the Congress has strongly opposed the upcoming web film, there is a mixed reaction within the NCP, while the Shiv Sena has adopted a neutral stance so far.
State Congress President Nana Patole hit out at what he terms "attempts to support the assassination of the Father of the Nation Mahatma Gandhi and to exalt the act" by certain sections of society.
"Dr Kolhe is an artiste but he is now a MP and is expected to behave more responsibly. It is unfortunate that he is abusing his freedom as an artiste to willy-nilly support the assassination of Gandhiji," he said.
Patole warned that the Congress would not permit the release of the film as it would send a wrong message to the masses.
NCP President Sharad Pawar has backed Kolhe, saying he had informed the party about this role before he joined and has never supported the ideology of Godse.
"Dr Kolhe's role should be seen as an actor only – If a person plays the role of Ravana in a cinema, he does not become Ravana himself," the NCP supremo said, chiding protests from various quarters, both inhouse and outside.
Maintaining a neutral stance, Shiv Sena leader Kishore Tiwari said it is unfortunate that a controversy has been sparked now over a film role essayed in 2017, besides creating tensions among the MVA allies.
NCP national spokesperson and Minister Nawab Malik pointed out that Kolhe had played the role five years ago, long before he joined the NCP in February 2019, and has never propagated Godse's ideology.
However, his senior party colleague and Housing Minister Dr Jitendra Awhad has raised cudgels against Kolhe's portrayal as Godse and said the film must be boycotted.
Congress Minister Balasaheb Thorat said artistes must be given the freedom of creative choices but they must ensure that they unwittingly don't end up glorifying a certain ideology through their roles.
On his part, Kolhe has made it clear in several media statements that he treated the role professionally, and he doesn't support Godse or hate Gandhiji.
Kolhe is best known for his role as Chhatrapati Shivaji Maharaj in the teleserial "Raja Shivchhatrapati" and also as Chhatrapati Sambhaji Maharaj in the television series "Swarajyarakshak Sambhaji".
Awhad added that he had opposed all "anti-Gandhi" films on ideological grounds.
"When an actor plays a particular character then he gets into the mind of that character and becomes the character without which he cannot be an actor," he claimed.
Opposition Bharatiya Janata Party state President Chandrakant Patil dismissed the MVA bickerings saying there's nothing wrong if Kolhe has played the role of Godse.