India's ageing office spaces present huge investment opportunity: JLL
The ageing office spaces in India present massive investment opportunity, according to a JLL report.
Out of the existing 642 million square feet of Grade-A office space in the top seven real estate markets in India, the top three — Mumbai, Delhi-NCR and Bengaluru — comprise nearly 64 per cent of the total stock, as per the reported titled 'Unlocking Value in Real Estate'.
Around 28 per cent of these buildings are more than a decade old and do not have the latest facilities that newer buildings offer.
"Upgrading these buildings with modern amenities, designs and building technology presents a massive investment opportunity of an estimated Rs 5,500 crore," it said.
Real estate investors and landlords are missing income opportunities and cost savings as their assets age in Asia Pacific, said JLL. Half of investment properties in prime locations in Asia Pacific are over 20 years old, leading the real estate firm to forecast that there is over $40 billion worth of unrealised value in aging and underperforming properties regionally, it said.
The report noted that without asset enhancement, offices, shopping malls, hotels, residential buildings and industrial facilities will lose relevance due to evolving end-user habits and preferences.
JLL's research reveals that rental rates for aged and outdated buildings are 10 per cent to 40 per cent lower than up-to-date, well-managed properties in similar locations. This marked difference in rates may also increase as newer post-pandemic designed buildings enter the market.
"The current pandemic situation has brought out a key change in workers' expectations in terms of workplace safety and amenities. In this new world of work, the existing buildings might not yield the same value as before the pandemic," said Harish MV, Managing Director and Head, Project & Development Services, JLL.
"In a rapidly transforming real estate landscape, asset enhancement helps buildings to perform at their best and ensures that they evolve at the same pace as human preferences. While age of the building is one of the measures for identifying the need and potential of upgradation, we will also witness a trend of newer buildings undergoing or planning for development to keep up with the evolving trends in the market," he added.
Older buildings' energy and maintenance systems are often less efficient, leading to increased operating costs, making a strong case for investors and landlords to reconsider design and asset enhancement strategies for aging properties.
Driven by the accelerated demands for health and wellness features, enhanced human experience, sustainability and technology tools following the pandemic, JLL has identified few sectors that present the highest potential for asset enhancement, including office, retail, hotels and residential.
Vi to introduce 5G mobile cloud gaming service in India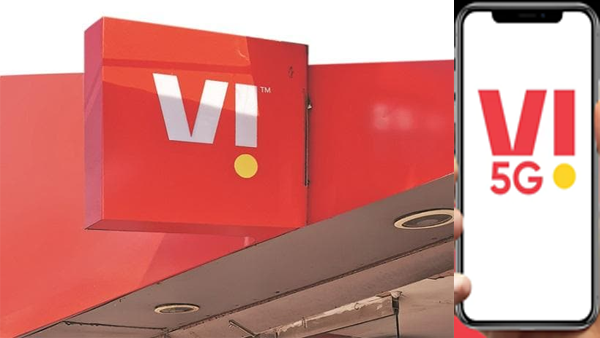 Telecom operator Vi (Vodafone Idea) on Friday announced its partnership with gaming platform CareGame to offer 5G Cloud gaming experience to its users in India.
The company said that with 5G's low latency technology, the cloud gaming industry is expected to democratise even further.
"The online gaming industry is among the fastest growing entertainment segments in India and with the advent of 5G it is expected to grow many folds. Mobile gaming is a key agenda for us to drive engagement with our consumers", Avneesh Khosla, Chief Marketing Officer, Vodafone Idea, said in a statement.
As per a report by Boston Consulting Group (BCG), India currently has a user base of 300 million mobile gamers. Growing at a CAGR of 38 per cent, the Indian mobile gaming industry is expected to triple in size to a $5 billion market by 2025.
"Our unique Mobile Cloud Gaming technology lifts all these barriers up so that all mobile gamers can enjoy all these great mobile games, whether being RPG, MOBA, Battle Royale, Strategy, Simulation, FPS, Racing or in any other genre", said Benjamin Athuil, Co-founder and President of CareGame.
The company will showcase the service at the India Mobile Congress (IMC), being held from October 1-4 at Pragati Maidan in New Delhi.
JioPhone 5G price leak stirs controversy, research firm clarifies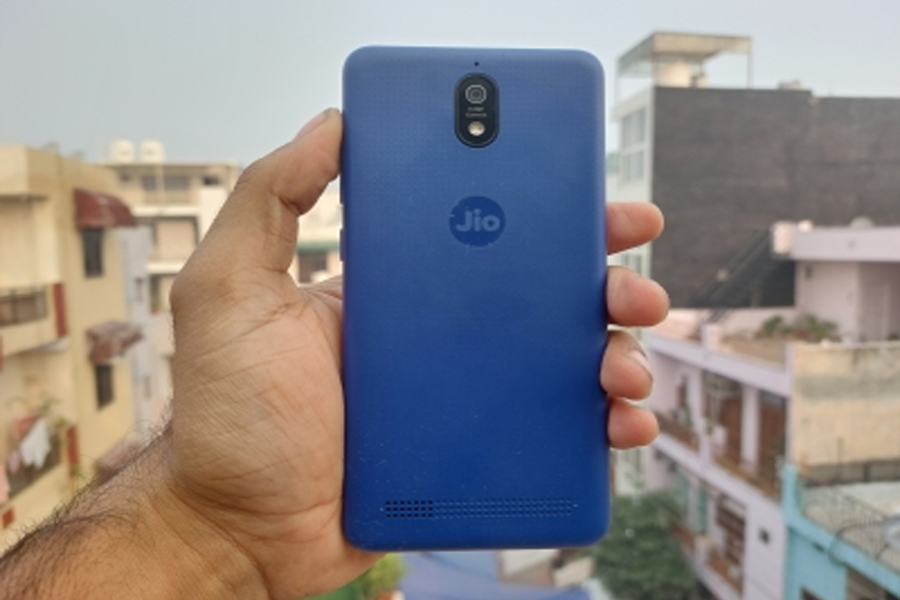 Leading market research firm Counterpoint Research has refuted certain reports that used its findings to convey that Reliance Jio is set to launch the 5G version of its JioPhone Next affordable smartphone around Rs 8,000-Rs 12,000.
In a clarification posted on Twitter, Counterpoint said that "some comments from our research note dated 26th September 2022 on the JioPhone Next BoM have been taken out of context".
"This is leading to misquotes and misrepresentations of our intent. In our research, we speculate about the possible pricing of a 5G phone from Jio, but we have no specific knowledge of any possible or exact pricing plans for 5G products or the potential timing of any 5G products from Jio," said the research agency.
In its report, the industry report touched upon the JioPhone Next 4G, saying it is a unique smartphone for its price segment, retailing at around $55-$80 (Rs 4,400-Rs 6,400) depending on the seasonal/regional/buyback offers, supported by a compact design.
"The device rounds up Jio's strategy well — first, to use the JioPhone Next 4G to attract hundreds of millions of 2G feature phone users to its 4G network and second, to aim to deliver a $100 to $150 (Rs 8,000-Rs 12,000) affordable 5G smartphone once the coverage has reached a good threshold to attract the mass-market 4G smartphone users to its 5G network," the bill of materials (BoM) analysis said.
"This two-pronged strategy will be the key to Jio's growth and extend its leadership to the 5G era as well," it added.
Further, at some point in 2024, Jio will also be compelled to launch an affordable 5G mmWave + Sub-6 GHz smartphone as the cost deltas between the two would have narrowed significantly from the BoM perspective.
RBI fighting a lost INR battle, say analysts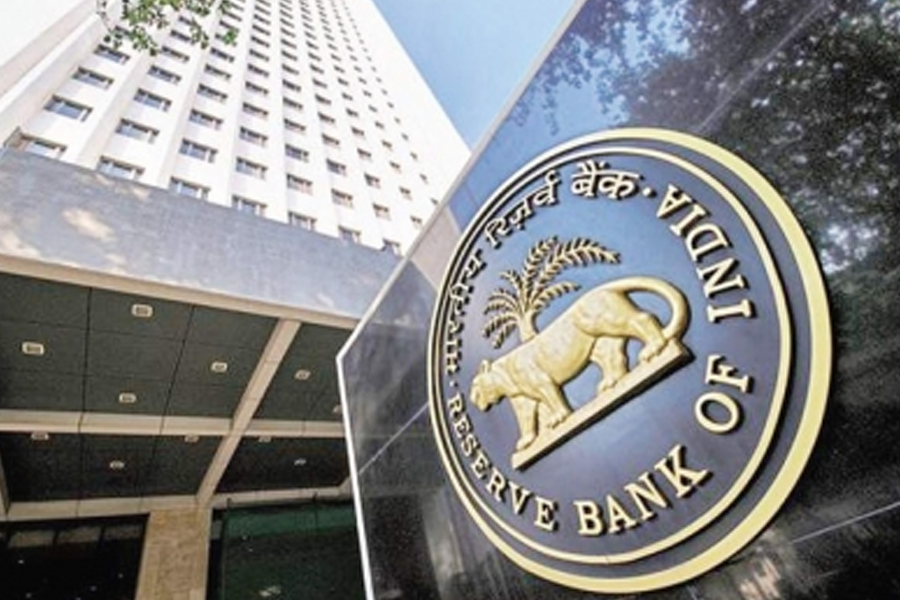 A stronger USD would imply higher global inflation exported by the US, lower global trade, cry for reverse FX wars, and pressure on equities and emerging markets assets, Emkay Global Financial Services said in a report.
The global narrative is undergoing a substantial regional rotation in favour of the US exceptionalism, even as we are unlikely to see the US growth upgrades. The theme of dollar dominance is still alive.
While GBPINR is down 4 per cent, USDINR is up 2 per cent since the September FOMC meeting — one of the worst EM hits.
"King Dollar is still on the throne… with RBI fighting a lost INR battle," Emkay Global Financial Services said in the report.
"INR readjustment is catching up faster than peers, as it was held stronger in past adjustments by policy intervention. India's massive FX defence, amounting to more than US$100bn estimated since October-21 (spot + forwards) means that the war-chest is falling faster than the pace at which the war is fading. Amid emerging regional imbalances, we reiterate that the RBI will eventually let the exchange rate adjust to new realities, albeit in an orderly manner, letting it act as an automatic macro stabilizer to the policy reaction function", the report said.
The GBP free-fall and massive FX vols have only added another complicated layer to DM FX order, adding credence to our long stated view that dollar dominance is here to stay even as we are unlikely to see US growth upgrades in this downcycle.
US exceptionalism rub-off has finally let the INR loose, despite RBI's active FX intervention — an indication of the impending range shift. INR readjustment has been swift, and the RBI will eventually need to let the exchange rate adjust to these new realities and act as a natural macro stabiliser, albeit orderly, the report added.
The direct macroeconomic impact of the UK shocks on India will be limited via the trade impact, but global risk will likely weigh on India in the near term. GBP weakness may aid Tata Motors on the UK operational front, albeit this will be countered by near-term MTM losses on its USD-denominated debt. In large-cap ITeS, TCS and Wipro lead in terms of GBP exposure.