India and Vietnam review relations as Narendra Modi wishes Vietnam's new PM
Extending his wishes to his newly appointed Vietnam counterpart Pham Minh Chinh, Prime Minister Narendra Modi on Saturday expressed confidence that the comprehensive strategic partnership between the two countries would continue to become stronger under his able guidance.
Modi welcomed the fact that both countries share a similar vision of an open, inclusive, peaceful and rules-based Indian Ocean Region, and hence the India-Vietnam Comprehensive Strategic Partnership can contribute to promote regional stability, prosperity and development.
In this context, a statement issued from Prime Minister's Office said, the Prime Minister also noted that both India and Vietnam were presently fellow members of the UN Security Council.
Prime Minister Modi pursued India's opinion in a telephonic conversation with the Vietnam Prime Minister earlier this morning.
Modi thanked PM Chinh for the valuable support provided by the government and people of Vietnam during the second wave of the Covid-19 pandemic in India.
The leaders agreed that both countries should continue consultations and cooperation to support each other's continuing efforts against the pandemic.
Both Prime Ministers reviewed the state of bilateral relations and shared their views on different areas of cooperation.
Noting that year 2022 marked the 50th anniversary of the establishment of diplomatic relations between the two countries, the leaders agreed to celebrate this auspicious milestone in a befitting manner through various commemorative activities.
Prime Minister Modi also invited PM Chinh to undertake an official visit to India at an early suitable date.
Punjabi singer Moosewala joins Congress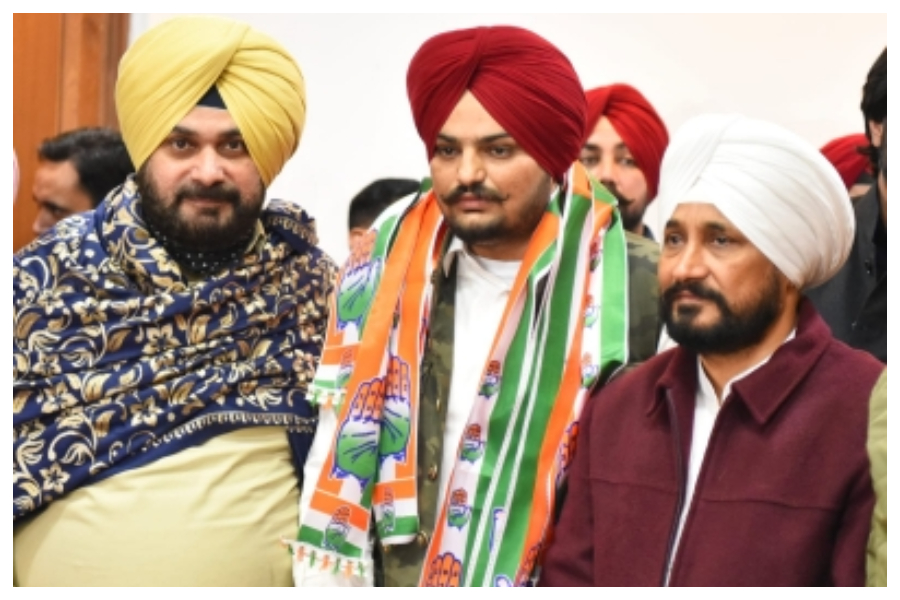 Famous Punjabi singer Sidhu Moosewala, who was booked on charges of promoting violence and gun culture in a song, on Friday joined the Congress ahead of the Assembly polls in Punjab.

He joined the party in the presence of Chief Minister Charanjit Singh Channi and State Congress president Navjot Singh Sidhu.

During the induction ceremony, Sidhu described Moosewala as a youth icon.

"Sidhu Moosewala is joining our family. I welcome him in the Congress fold," Sidhu told the media.

Describing Moosewala as a "big artiste", Channi said with his sheer hard work, he has won the hearts of millions of people.

Moosewala, whose real name is Shubhdeep Singh Sidhu, is known for his hit Punjabi tracks like 'Legend', 'Devil', 'Just listen', 'Jatt da Muqabala' and 'Hathyar', among many others.

His name also featured in the Billboard Canadian Albums in 2018.

"I am not entering politics for status or to earn praise. I want to become a part of the system to transform it. I am joining the Congress to raise the voice of the people. I am joining the Congress as the party has leaders who have come from common families," Moosewala said.

He said he is still living in the same house in his village. His father is an ex-serviceman and his mother is a sarpanch. "Residents of my area have expectations from me," he added.


'MLA not a govt servant', Kerala HC cancels appointment of late leader's son
Kerala Chief Minister Pinarayi Vijayan. (File Photo: IANS)
In a stinging blow to Kerala Chief Minister Pinarayi Vijayan, who had given a government job to the son of late CPI-M MLA K.K. Ramachandran Nair, the Kerala High Court on Friday ruled that a 'legislator is not a government servant' and cancelled the appointment.

Nair, a first time legislator after being elected from the Chenganoor Assembly constituency in the 2016 Assembly polls, passed away in 2018 following health issues.

Vijayan, in a surprise decision, decided to appoint Nair's son R.Prasanth as an assistant engineer in the Public Works Department, which led to a huge criticism from several quarters.

However, a petitioner from Palakkad, Ashok Kumar filed a plea in this regard at the High Court and on Friday a division bench chaired by the Chief Justice S. Manikumar ruled that an 'MLA is not a government servant as they have an elected term of only five years, and hence a government job under the dying in harness mode is not applicable and cancelled the appointment.

Incidentally, this judgement comes at a time when a petition is before the Lokayukta after Vijayan sanctioned a substantial sum of money from the Chief Minister's Distress Relief Fund to clear off the debts of Nair.


SP's 'Vijay Rath Yatra' in Jhansi, Akhilesh to address public rallies at 9 places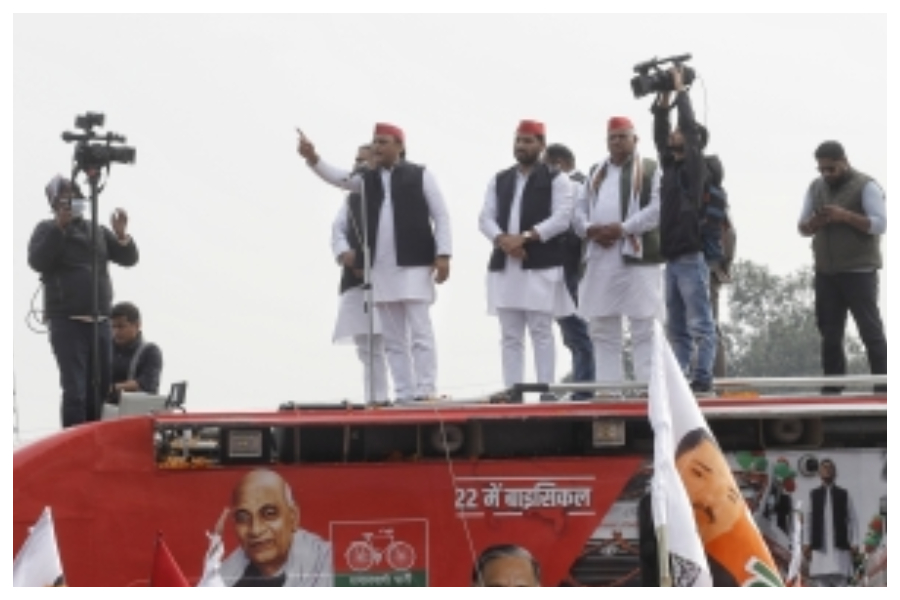 Former Uttar Pradesh Chief Minister and SP chief Akhilesh Yadav is taking out a 'Vijay Rath Yatra' in Jhansi on Friday, with the focus on Bundelkhand and will also hold public rallies at nine places.
As per information, the yatra will traverse through Laxmi Garden, Elite Square, Jail Square, Court Square, Kunj Vatika Marriage Hall, Mandi Tiraha, University Gate, Medical College Gate, Medical Bypass Tiraha, where he will be welcomed by the party workers.
After this, he will address public gatherings at Mahant Laxman Das Kanya Inter College in Baragaon, Rashtrakavi Maithilisharan Gupt Mahavidyalaya in Chirgaon and Tika Ram Kanya Mahavidyalaya.
Earlier, in Lalitpur, Akhilesh accused the BJP of "fooling" the people. He raised the farmers' issue and said that only a family man can understand the pain of a family member.
In Bundelkhand, Hamirpur, Mahoba, Banda and Chitrakoot comprise a division (mandal). Jhansi, Lalitpur, Jalon is another division. There are seven districts and 19 Assembly seats in the area.
For Akhilesh, Bundelkhand remains a major challenge because the BJP has a strong hold in the area and it had won all the 19 Assembly seats in the region.
In the 2019 Assembly elections, the BJP wiped out the SP, BSP and Congress in the region.
The SP is busy in stitching together alliances with small parties to give a tough fight to the saffron party.
On October 13, Akhilesh had launched his 'Vijay Rath Yatra' as part of the 2022 UP Assembly election campaign.