'If you go after one of our guys, you are going after the team'
Just after India had declared their innings post-lunch in the second Test against England at Lords, skipper Virat Kohli went into a huddle and gave a pep-talk, the details of which were not clear. Whatever he said was inspirational enough to a bunch of bowlers that was already fired up.
Opening batsman K.L. Rahul, who was the player of the match, revealed this after the match.
"We knew that after lunch, the declaration would come and bowlers were really keen and looking forward to it, to go out there and each of them knew they will have to bowl 10-12 overs," said Rahul, who made 129 in the first innings.
The target of bowling England out in 60 overs was lip-smacking considering that Indian bowlers Mohammed Shami (56 not out) and Jasprit Bumrah (34 not out) had already put the hosts under the pump with the bat in the first session.
"The partnership between Shami and Bumrah first of all, to start the day… It is so good when your bowlers go out there and show so much heart. And put up a fight like that. It just pumps you up. The bowlers were waiting to have a crack at them. They were really looking forward to it," added Rahul.
"We knew the pitch was up and down and opportunity like this to win a 'est doesn't always come, so we were all very, very keen and excited as a pack. So yeah to go out there and put up a performance like that is very, very special."
Generally, England players never get worked up and quietly go about their task. However, the bouncer to James Anderson by Jasprit Bumrah at the end of the third day riled the Englishmen and who took to a war of words on the subsequent and eyed revenge with short deliveries to Bumrah on the fifth morning. It was something that eventually came to bite them back.
When Anderson and Jos Buttler had exchanges with Bumrah, the entire Indian team ganged up and got motivated further.
"We as a team are never shy of saying a word or two. Or, if someone goes at one of our guys, the rest of the 10 guys are just really pumped as well. That is the kind of team we are. That is the kind of atmosphere or the team bonding we have that if you go after one of our guys, that means you are going after the whole team," added Rahul further.
"Like I said the bowlers wanted to go out there and have a crack and we all wanted to be in the middle and give it all in the 60 overs that we were going to bowl. So like I said it is great to see people come to watch. Speaks highly how badly each team wants to win. Really pleased to see both teams play with so much heart."
Dissecting the reasons behind where India lost the ODI series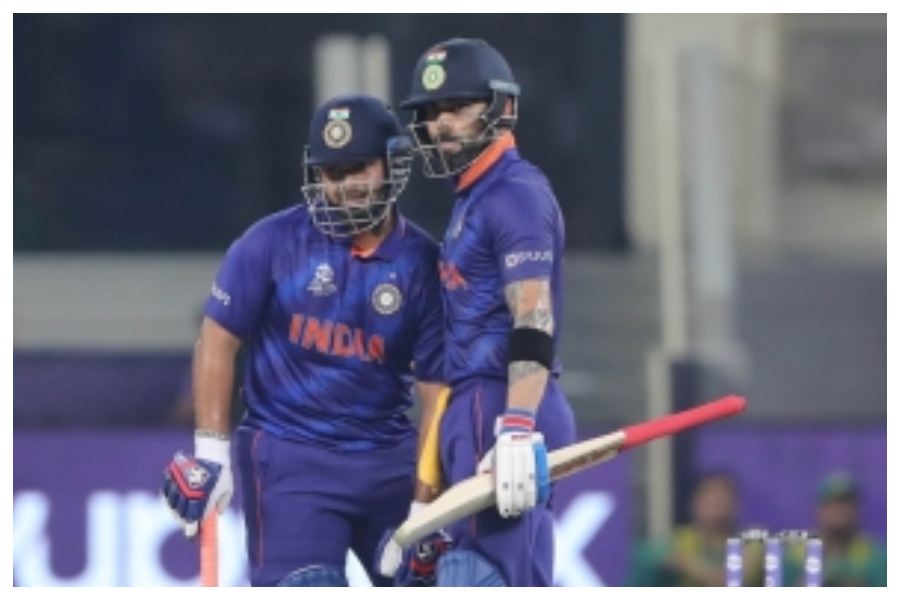 India had started their tour of South Africa on a bright note, winning the Centurion Test by 113 runs. But after that, South Africa came back to win the next two Tests and take the series 2-1. One expected that with the ODI series, there will be a change in results.

But the same script followed as India were blanked 3-0 by South Africa in the ODIs. Playing ODIs for the first time after July 2021 (for first-choice players, after March 2021), India were rusty and looked out of sorts in the 50-over matches. We dissect the reasons behind India's 3-0 loss in the ODIs against South Africa:

Batting returns not up to the mark

A quick glance at the batting cards of both teams will show the difference between South Africa and India. Three of the four highest run-scorers in the series were all from the hosts. Quinton de Kock topped the chart with 229 runs at an average of 76.33 and strike rate of 96.62 with a hundred and a fifty, Rassie van der Dussen at number two with 218 runs with a whopping average of 218.00 (was unbeaten twice in the series) and strike rate of 112.95 with a hundred and fifty as well.

Skipper Temba Bavuma made 153 runs at an average of 51 and strike rate of 80.10, including a century in the first match.

For India, Shikhar Dhawan was their top run-getter in the series, sandwiched between van der Dussen and Bavuma, making 169 runs at an average of 56.33 and strike rate of 86.66, with just two fifties.

India's batters failed to aggregate 200 runs in the series. Moreover, no Indian batter got to the three-figure mark. While Dhawan and Kohli gave starts but were unable to make it big, the middle-order failed to stand up to the occasion and India's batting lost the plot from there.

With the ODI series against West Indies at home in February, India will be hoping to fix the glitches in batting.

Middle overs muddle

It is no denying that India has a middle overs problem in batting, which was clearly illustrated in the ODIs against South Africa. In the first ODI, compared to South Africa's 171/2 in that stage, India were 148/6, unable to stop the wickets from falling and thus weren't able to make as many runs as they would have liked.

The script repeated when India batted first in the second ODI, making 160/5 in the middle overs phase. Then the script again repeated itself when chasing 288 on Sunday, India could muster 160/5 in the middle overs. Also, in terms of partnership, South Africa had at least a three-figure stand in every match of the series, something India did only once (in the second ODI).
Spinners outplayed
Much was expected of Ravichandran Ashwin's off-spin and Yuzvendra Chahal's leg-spin against South Africa. But they couldn't put up a good show as South Africa's spinners outplayed them. In a complete reversal of 2018, where Chahal and Kuldeep Yadav bamboozled the South Africa batters, here the Proteas' spinners were getting the better of India's batters.
Overall, the troika of Tabraiz Shamsi, Keshav Maharaj and Aiden Markram took nine wickets in 65 overs while conceding 218 runs. On the other hand, combining Ashwin, Chahal, Jayant Yadav and Shreyas Iyer's numbers, India had just three wickets from spin in 32.1 overs while conceding 343 runs. In terms of pace, South Africa took 15 wickets while their Indian counterparts could get ten wickets. Clearly, the spin attack didn't do wonders for India.


PKL 8: Patna Pirates beat Puneri Paltan 38-26
Raider Sachin scored 10 points as three-time champions Patna Pirates defeated Puneri Paltan 38-26 in Match 17 of Pro Kabaddi League (PKL) Season 8 at The Sheraton Grand, Whitefield, on Tuesday. Sachin scored a Super 10 (10 points) and was ably supported by Patna's defensive trio of Sunil (4 points), Mohammadreza Chiyaneh (3 points), and Sajin C (3 points). The lack of a quality raider despite promising performances from youngsters will be a cause of concern for the Puneri Paltan who succumbed to their second loss in three matches.

All eyes were once again on Pune's Rahul Chaudhari but the showman, despite starting the match, was substituted for young Mohit Goyat by coach Anup Kumar in the first half. The trio of raiders including Aslam Inamdar and Pankaj Mohite caused problems for the Patna defence while at the other end Prashant Kumar Rai and Sachin were equally effective.

Patna were facing the risk of an all-out with six minutes left to half-time, but their defender Sajin C completed a Super Tackle to turn the momentum. The three-time champions got lucky later when Monu Goyat entered the lobby without contact, in a do-or-die raid only to be followed by three Pune defenders who had been deceived by his actions. The first half ended 14-14 with Pune having just two men on the mat.

Pune coach Anup Kumar clearly expected from his set of raiders and brought in Shubham Shelke for Pankaj Mohite in the second half. But Patna kept fighting back, thanks to the largely confident tackles from the likes of Mohammadreza Chiyaneh and Sajin. With 10 minutes remaining, Patna had a four-point lead and that was extended a' Pune's plan to play on the Do-or-Die raid backfired. Sachin scored two points in the crucial raid for Patna to inspire another ALL OUT in the 13th minute and open a 10-point lead.

Patna maintained the momentum and though Sunil and Vishal Bharadwaj picked up yellow cards in the final minutes as the match became intense the three-time champions ensured there was no late comeback by Pune and clinched an important win.


PKL 8: Bengal Warriors beat Gujarat Giants
Bengal Warriors defeated Gujarat Giants 31-28 on Day 3 of the Pro Kabaddi League Season 8 held at The Sheraton Grand, Whitefield, here on Friday. This was Bengal Warriors' second win in as many matches while Gujarat Gaints have one win and one loss. The Warriors have 10 points the same as Dabang Delhi but are placed second on a lower points-difference while Gujarat have six points.
Bengal Warriors started well and established a slender lead (16-11) against Gujarat Giants at half-time. They maintained their advantage despite the valiant efforts of the Gujarat Giants, managed to register a narrow victory.
Maninder Singh was the top scorer for Bengal Warriors with eight points while Esmaeil Nabibakhsh contributed four points.
Bengal Warriors won 18 raid points as against 19 by Gujarat Giants. But it was in defence that they scored, claiming 10 points as against eight by their rivals. They bagged two all-outs as against none by the Giants.
Rakesh Narwal was the top scorer for Gujarat Giants with 12 points while Rakesh Sungroya contributed four points.