I was sexually harassed multiple times: Trisha Das
National Award-winning documentary filmmaker and author Trisha Das says that in her earlier days, even she was sexually harassed at the workplace and in the last five years a progressive change happened courtesy #MeToo.
She also shares her interest in the screen adaptation of her latest book 'Misters Kuru: A Return to Mahabharata'.
Trisha told IANS: "Being a feminist, from the time I wrote my first book 'Ms Draupadi Kuru: After the Pandavas' (in 2016) released, to the present time, one of the biggest changes that have happened and that has shifted the conversation on gender equality, injustice in society and workplace based on gender politics is the #MeToo movement.
"Back in the day when I was working as a documentary filmmaker, I was sexually harassed multiple times. But it was a fairly common practice at the workplace and women would look out for other women to comfort each other and protect each other.
"There was no social media where someone can share their story, so there was no accountability also. Remaining silent after facing such harassment was also common…men had no fear of repercussion. Social media and constant conversation around sexual harassment at the workplace, and the #MeToo movement has created the momentum."
She adds, "While it is empowering for women, I hope this movement does not get politicised."
Asked about why she did not openly share her story of #MeToo and Trisha replied, "those men were not renowned, I am not in touch with any of them, I do not even know where they are now! Back then we were not on social media or on WhatsApp that I could track them down.
"Having said that, I am glad how the situation has changed now. If men changed their behaviour knowing that there is a possible repercussion, even if there is a change in thoughts out of that fear, it is good; it reduces the amount of sexual harassment at the first place. That too is good!"
Her books 'Ms Draupadi Kuru: After the Pandavas', 'Kama's Last Sutra', 'Misters Kuru: A Return to Mahabharata' are the reimagined, fictional work based on our mythology. Considering that all these stories hold the potential for screen adaptation, it seems Trisha also toying with the idea of the same.
"Honestly, even I am also talking to some of the film and show makers, for the screen adaptation be it series or web films of my book. But it is at such a premature level that I cannot really extensively talk on it. I might not direct the film/show but I will write the script. I believe, especially 'Misters Kuru: A Return to Mahabharata' has entertaining funny characters, that can make it a good watch onscreen."
Actresses Nikki Tamboli, Sofia Singh taken to Tihar Jail to recreate meetings with Sukesh
Two actresses — Nikki Tamboli and Sofia Singh — were taken inside the Tihar Jail to "recreate" their alleged meeting with conmon Sukesh Chandrashekhar, a senior Delhi Police official said Tuesday.
"It was part of the ongoing probe into the Rs 200 crore extortion case related to Sukesh Chandrashekhar," the official said.
Chandrashekhar, presently lodged in Jail No. 3 of the Tihar Jail, was arrested last year for allegedly cheating and extorting money from some high-profile people, which includes former Fortis Healthcare promoter Shivinder Mohan Singh's wife Aditi Singh. Many women Bollywood actors and models have been questioned by the Enforcement Directorate for their alleged links to Chandrashekhar.
In April 2021, he was arrested in another money laundering case linked to the 2017 Election Commission bribery case, which allegedly involved a former AIADMK leader and others.
Notably, the Enforcement Directorate, recently in an application in Supreme Court, had mentioned that accused Sukesh has repeatedly committed offences, including that of money laundering during his incarceration in jail by subverting the legal system and prison rules with the help of his knowledge of technology and his "ability to con people".
According to the sources, 'Big Boss' fame Nikki Tamboli, 'Bade Acche Lagte Hai' fame Chahat Khanna, Sophia Singh, and Arusha Patil met Chandrashekhar in the jail premises and he introduced himself as a producer of the southern film industry.
A source said that Chandrashekhar's aide Pinky Irani, who was arrested later, had facilitated their meetings with Chandrashekhar. All these four actresses were given expensive gifts of renowned brands such as Gucci, Versace, and Louis Vuitton.
Chandrashekhar also transferred some Rs 5.20 lakh into the account of Patil, who has admitted to have met him but not in the jail. When Irani introduced Khanna to Chandrashekhar, the actress was allegedly given Rs 2 lakh and a blue-coloured Versace watch.
Chandrashekhar allegedly deposited Rs 2 lakh into the account of Singh and later gifted her an LV bag. She was, later on, given Rs 1.5 lakh more.
Irani got an amount of Rs 10 lakh from Chandrashekhar for introducing him to Tamboli, and she gave Rs 1.5 lakh to Tamboli. Later on, Chandrashekhar gave her a Gucci bag and Rs 2 lakh on their first meeting.
'We have lost a gem': Condolences start pouring in for Raju Srivastava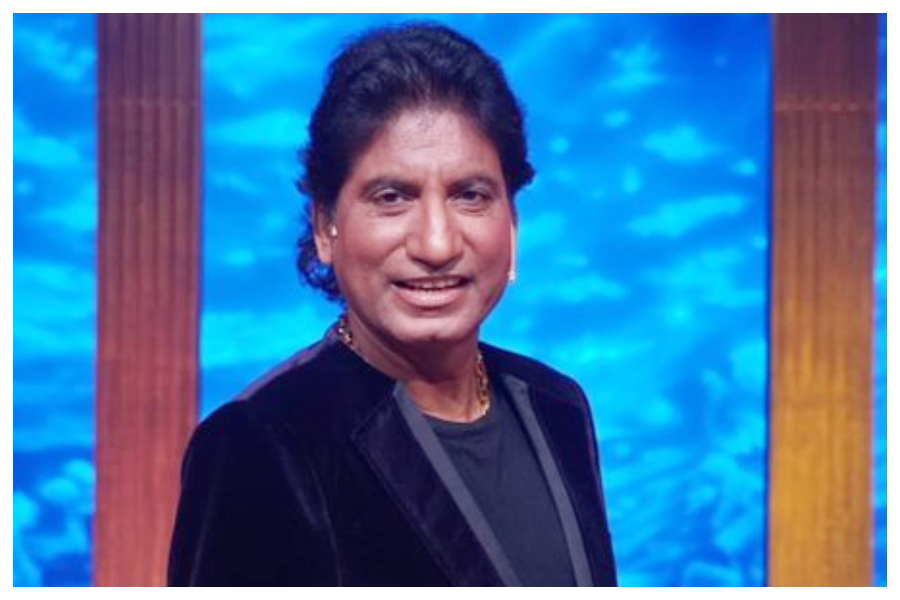 Even as the news of comedian Raju Srivastava's death spread across the country, messages of condolence started pouring in.
The first to react was Samajwadi Party leader Akhilesh Yadav, who said: "It is regrettable that Raju Srivastava is no more with us. He came from a poor family, but with his talent and hard work, he created his presence in the world. There are very few talented comedians like him. I remember how he wanted to contest from Kanpur when he joined SP."
Srivastava was indeed given an SP ticket in the run-up to the 2014 Lok Sabha elections, but he later returned it and joined the Bharatiya Janata Party.
Filmmaker Madhur Bhandarkar tweeted: "Saddened to hear the tragic news of Raju Srivastava's untimely demise. He made us all laugh with his amazing comic timing for so many years. We have lost a gem. My deepest condolences to his family members and admirers."
India has one less reason to laugh; our favourite 'Gajodar Bhaiyya' is no more
Known for his earthy humour and inimitable delivery style, comedian Raju Srivastav, who became a household name in his delightful 'Gajodhar Bhaiyya' persona, breathed his last on Wednesday, September 21, aged 59. The popular comedian battled for his life for 43 days.
He passed away at the All India Institute of Medical Sciences (AIIMS), where he had been rushed on August 9 after he complained of chest pain and collapsed in the South Delhi gym where he was working out.
Srivastav was at once moved to the Intensive Care Unit and put on a ventilator. Doctors had then said that he had suffered brain damage.
Born on December 25, 1963, Satya Prakash Srivastava, who later became famous as Raju Srivastava, came from a middle-class family in Kanpur, Uttar Pradesh.
A gifted mimic, the comedy star had his share on initial struggles before attracting notice by mimicking megastar Amitabh Bachchan's iconic baritone voice. That got him invited to stage shows both within and outside India.
He first appeared in small roles in Bollywood films, such as the 1989 Salman Khan-starrer 'Maine Pyaar Kiya', where he essayed the role of Shambhu, a house help. He then appeared in Shah Rukh Khan's defining film 'Baazigar', which was released in 1993.
Srivastava was then seen in films such as 'Aamdani Atthani Kharcha Rupaiyaa' (2001), 'Main Prem Ki Deewani Hoon' (2003), 'Big Brother' (2007) and 'Bombay To Goa' (2007), among many others.
His big breakthrough came in 2005, however, with the first season of 'The Great Indian Laughter Challenge', which opened the doors for him in the world of stand-up comedy.
He finished as second runner-up and then took part in the spin-off, 'The Great Indian Laughter Challenge – Champions', where he was feted with the title of 'The King of Comedy'.
In 2009, he took over the cameras, quite literally, as he joined the reality show 'Bigg Boss 3'. Following that, he was seen in 'Comedy Ka Maha Muqabala'.
The beauty of his life was that he constantly kept pushing the envelope. In 2013, Srivastava, along with his wife Shikha, participated in the popular dance show 'Nach Baliye' Season 6. Soon thereafter, he also appeared on 'Comedy Nights with Kapil'.
He even branched out into politics! The Samajwadi Party fielded Srivastava from Kanpur in the 2014 Lok Sabha election, but he returned the ticked and joined the Bharatiya Janata Party. Prime Minister Narendra Modi named him to be a part of Swachh Bharat Abhiyan, for which he has shot various TV commercials and social service video.
He is survived by Shikha, whom he married in 1993, and their children Antara and Ayushman.