I was sexually harassed multiple times: Trisha Das
National Award-winning documentary filmmaker and author Trisha Das says that in her earlier days, even she was sexually harassed at the workplace and in the last five years a progressive change happened courtesy #MeToo.
She also shares her interest in the screen adaptation of her latest book 'Misters Kuru: A Return to Mahabharata'.
Trisha told IANS: "Being a feminist, from the time I wrote my first book 'Ms Draupadi Kuru: After the Pandavas' (in 2016) released, to the present time, one of the biggest changes that have happened and that has shifted the conversation on gender equality, injustice in society and workplace based on gender politics is the #MeToo movement.
"Back in the day when I was working as a documentary filmmaker, I was sexually harassed multiple times. But it was a fairly common practice at the workplace and women would look out for other women to comfort each other and protect each other.
"There was no social media where someone can share their story, so there was no accountability also. Remaining silent after facing such harassment was also common…men had no fear of repercussion. Social media and constant conversation around sexual harassment at the workplace, and the #MeToo movement has created the momentum."
She adds, "While it is empowering for women, I hope this movement does not get politicised."
Asked about why she did not openly share her story of #MeToo and Trisha replied, "those men were not renowned, I am not in touch with any of them, I do not even know where they are now! Back then we were not on social media or on WhatsApp that I could track them down.
"Having said that, I am glad how the situation has changed now. If men changed their behaviour knowing that there is a possible repercussion, even if there is a change in thoughts out of that fear, it is good; it reduces the amount of sexual harassment at the first place. That too is good!"
Her books 'Ms Draupadi Kuru: After the Pandavas', 'Kama's Last Sutra', 'Misters Kuru: A Return to Mahabharata' are the reimagined, fictional work based on our mythology. Considering that all these stories hold the potential for screen adaptation, it seems Trisha also toying with the idea of the same.
"Honestly, even I am also talking to some of the film and show makers, for the screen adaptation be it series or web films of my book. But it is at such a premature level that I cannot really extensively talk on it. I might not direct the film/show but I will write the script. I believe, especially 'Misters Kuru: A Return to Mahabharata' has entertaining funny characters, that can make it a good watch onscreen."
Mission Raniganj Trailer: Witness The Glimpse Of Most Thrilling Rescue Starring Akshay Kumar, Parineeti Chopra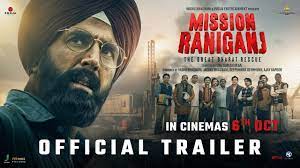 And the wait is finally over! The makers have unveiled the highly anticipated trailer of 'Mission Raniganj' and it has not only lived up to its promise and hype but has exceeded all expectations! Jaswant Singh Gill played a significant role in rescuing surviving miners trapped inside a flooded coal mine in Raniganj in November 1989 which was a successful rescue mission in Bharat against all odds.
Sharing the trailer, Akshay captioned it, "Sardar Jaswant Singh Gill ji, eh trailer twahdi yaad vich twahdi bahaduri nu samarpit hai. In your memory, saluting your courage. Rab rakha. #MissionRaniganjTrailer out now. #MissionRaniganj in cinemas on 6th October!"
Birthday Boy Rahul Vaidya, Disha Parmar Make FIRST Public Appearance With Newborn Daughter In Mumbai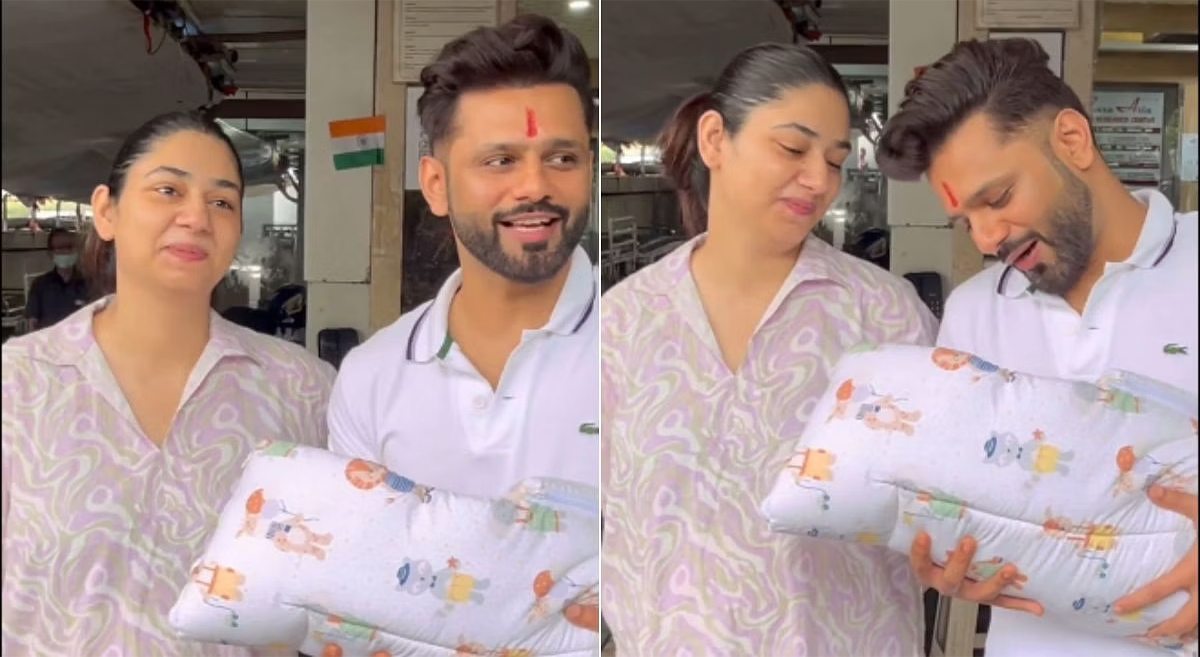 Playback singer and Bigg Boss 14 fame Rahul Vaidya and actress Disha Parmar welcomed their first child, a baby girl, on September 20, Wednesday. And on Saturday, the couple stepped out for the first time with their little one, and the day was even more special as it was Rahul's birthday.
Rahul and Disha became proud parents to their baby girl on September 20, and soon after her birth, the new parents had taken to their social media handle to share the good news and pen a heartfelt note.
"We are blessed with a Baby GIRL! The mummy and baby both are healthy and doing perfectly well. And we are elated!" the joint statement read.
Rahul-Disha's first appearance with newborn
On Saturday afternoon, Rahul and Disha were seen stepping out of the hospital, all set to go home with their newborn daughter.
The elated parents posed for the paparazzi with the baby girl nestled in the singer's arms.
As the shutterbugs congratulated the new parents, Rahul said, "Goddess Lakshmi came to our house on Ganesh Chaturthi. Today, it's my birthday and my baby and wife are coming home. This is the best birthday gift one can get in this world. Thank you God. Please bless our daughter."
He was also seen thanking Disha for giving him the gift of his life.
Rahul-Disha's love story
Rahul and Disha had been friends for quite a few years and it was during his stint on Bigg Boss 14 that the singer proposed the 'Bade Achhe Lagte Hain 2' actress on national television.
Farhan Akhtar On Jee Le Zaraa: 'Hollywood Strike Has Put Priyanka Chopra's Dates Into A Huge Tizzy'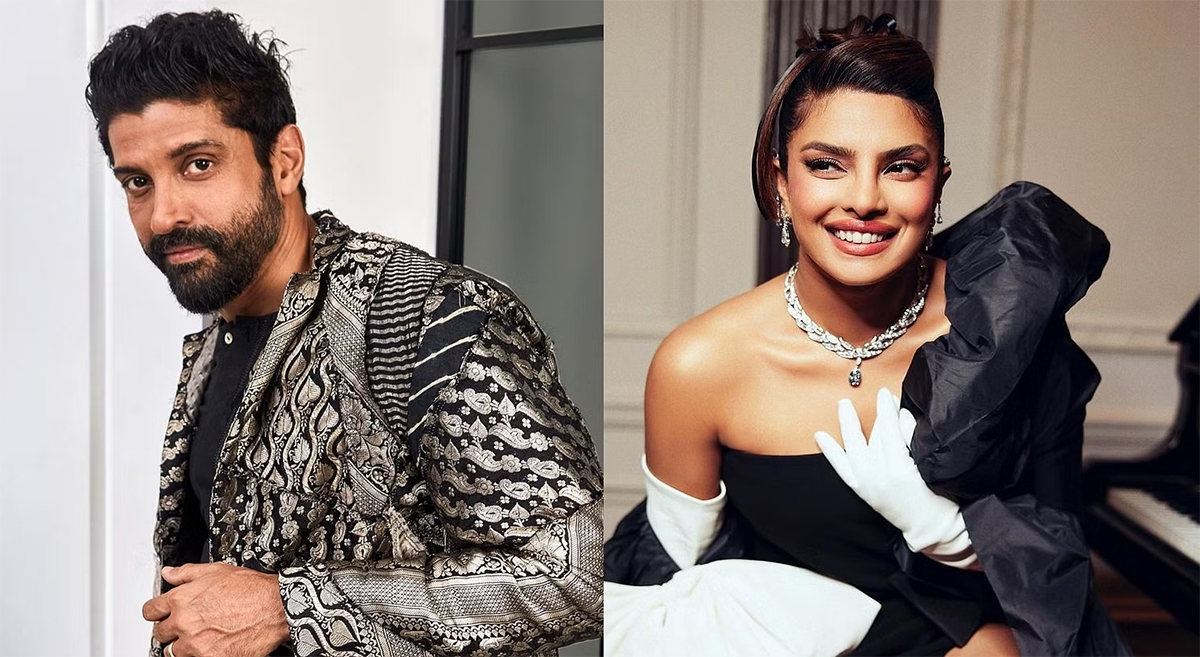 Mumbai: Waiting for Priyanka Chopra, Alia Bhatt and Katrina Kaif's 'Jee Le Zaraa' to go on floors? If yes, then you will be left a little disappointed. In an interview with US-based publication Variety, director Farhan Akhtar shared that the film is on hold at the moment. "We just have issues with dates, and the actor's strike that's happened has put Priyanka's dates into a huge tizzy with what can happen and what can't, so I've started genuinely believing that that film now has a destiny of its own. It'll happen when it has to, we'll see," Farhan told Variety.
Farhan referred to an ongoing writers and actors' strike in Hollywood.
The film promises to be another tale of friendship following the lineage of 'Dil Chahta Hai' and 'Zindagi Na Milegi Dobara'. The upcoming film will star Alia Bhatt, Priyanka Chopra and Katrina Kaif in the lead roles.
Farhan announced 'Jee Le Zaraa' in August 2021.
"Did someone say road trip? Thrilled to announce my next film as director and what better day than 20 years of 'Dil Chahta Hai' to do it. #JeeLeZaraa with @priyankachopra #KatrinaKaif @aliaa08. I cannot wait to get this show on the road," Farhan had posted on Twitter.
Farhan has penned the film's script with Zoya Akhtar and Reema Kagti.