Huge transformation in Indian team's fitness levels: Michael Holding
Former West Indies pace bowler and commentator Michael Holding feels he has seen a huge transformation in the Indian team's fitness levels from the time he used to compete against India in the 70s and 80s.
"Well, it's a totally different era when it comes to Indian cricket. When I played against India, probably two of the players were fit. Now everybody on the field is fit. You see how athletic they are, how dynamic they are," Holding told Indian Express on Monday.
The 67-year-old, who took 249 wickets in 60 Tests, said that while the skill levels were quite the same as during his time, the transformation now was more on account of "change of attitude" and fitness.
"The skill level hasn't really changed that much but when you have fitness, and change of attitude along with skill level, obviously the cricket will also change."
Holding also attributed the improvement in Indian cricket to the quality of pitches.
"What has also helped Indian cricket is that a lot of pitches in India, for domestic cricket and cricket in general, have improved. The ball bounces a lot more and since it carries, batsmen are able to cope on overseas pitches.
"In my time, once India left India, that was it. The pitches that they played in India were slow and low and it became dusty": he added.
Recalling a conversation with former India batsman Sunil Gavaskar about why the pitches played slow and low in the country during their playing days, Holding said, "When I did a series in India in 2014-15 when West Indies came and the tour was abandoned, each time I would do a pitch report with Sunny Gavaskar, I would joke and say, 'Sunny, how come the pitches weren't like this when we used to play here?' Good pitches create good cricketers."
IND v NZ, 2nd Test: India reach 111/3 at tea on Day 1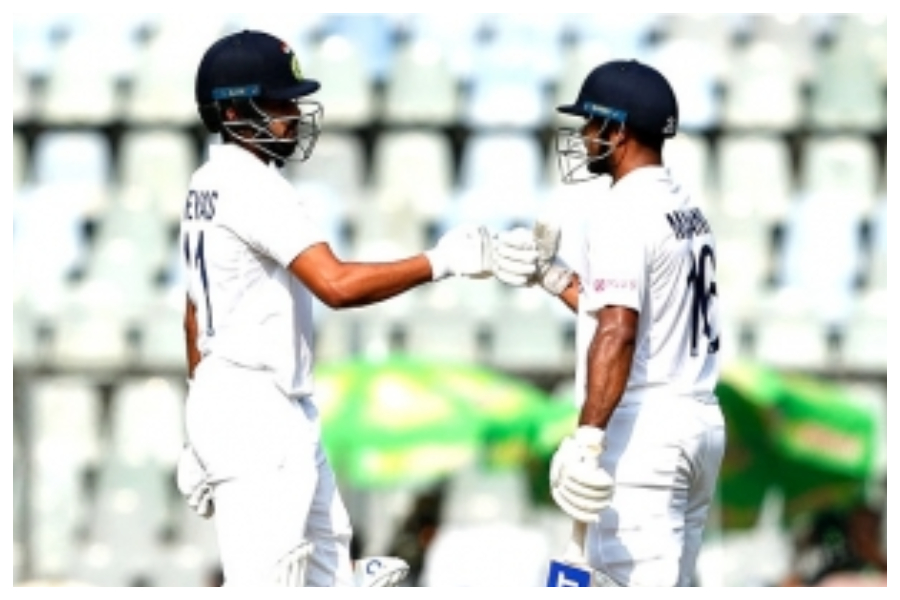 India were 111/3 at tea on a truncated opening day of the second Test against New Zealand at the Wankhede Stadium here on Friday.
Opener Mayank Agarwal was batting on 52 while Shreyas Iyer was not out on 7 as the hosts lost their way after a good start.
Ajaz Patel claimed all three wickets in the space of 15 balls as India slumped from 80/1 in the 28th over to 80/3 at the end of the 30th over.
Brief scores: India 111/3 in 37 overs (Mayank Agarwal batting 52, Shubman Gill 44; Ajaz Patel 3/30) vsNew Zealand.
ATP backs WTA, asks China to come clean on tennis player Peng Shuai's wellbeing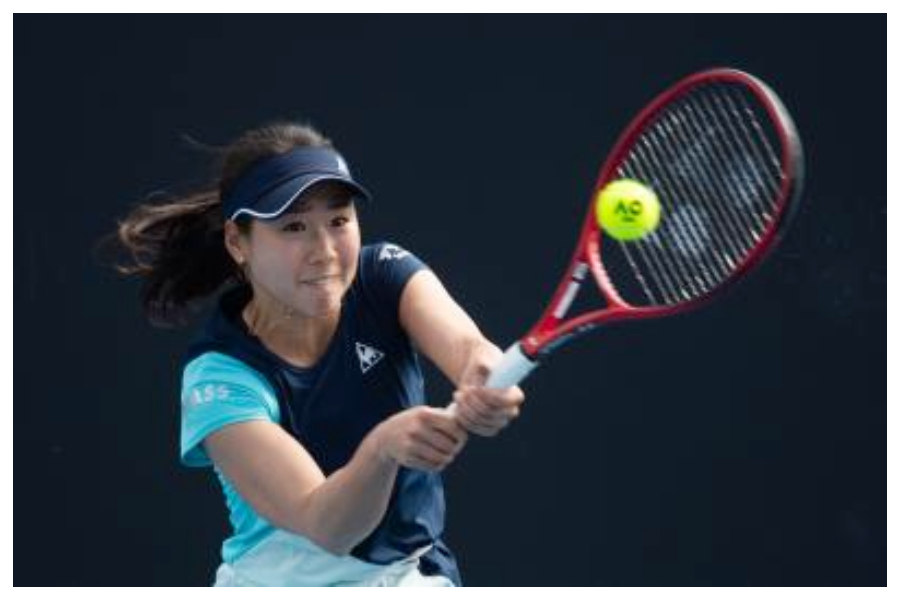 The Association of Tennis Professionals (ATP) has thrown its weight behind the Women's Tennis Association (WTA), expressing concern over the well-being of Chinese tennis star Peng Shuai, who disappeared from public view for three weeks after accusing a top Chinese government official of sexual assault.
WTA chief Steve Simon recently said that he has "serious doubts" that Peng was "free, safe and not subject to intimidation". He also announced suspension of all WTA tournaments in China, including Hong Kong, with immediate effect till the country investigates in a full, fair and transparent manner the allegation of sexual assault made against a former senior politician by the 35-year-old doubles player.
Late on Thursday, the ATP, the body which governs men's international tennis, said, "the situation involving Peng Shuai continues to raise serious".
ATP chairman, Andrea Gaudenzi, issued a statement, saying, "The situation involving Peng Shuai continues to raise serious concerns within and beyond our sport. The response to those concerns has so far fallen short. We again urge for a line of open direct communication between the player and the WTA in order to establish a clearer picture of her situation.
"We know that sport can have a positive influence on society and generally believe that having a global presence gives us the best chance of creating opportunity and making an impact," said Gaudenzi.
"We will continue to consult with our members and monitor any developments as this issue evolves."
WTA administration and players have been in total support of Peng Shuai ever since screenshots of her social media post were shared on Twitter and the WTA has regularly demanded verifiable proof from Chinese government that Peng Shuai is "free, safe and not subject to censorship, coercion, and intimidation".
Chinese authorities have released videos of her at a restaurant and also arranged for a video call with senior officials of the International Olympic Committee (IOC), but WTA is not convinced, thus resulting in the suspension of all its tournaments in China.
Finally, Test cricket returns to Wankhede and Mumbai is loving it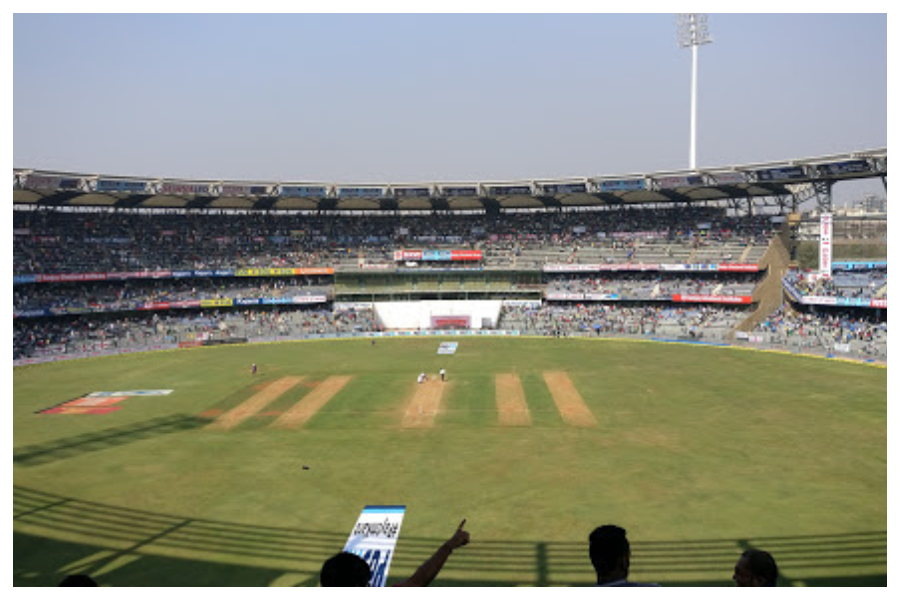 Office-goers walking through the 'D Lane' in Churchgate area of Mumbai on Friday morning were surprised when a group of people started blowing conch shells, waving India flags and chanting 'Bharat mata ki jai' as a bus convoy entered the lane on way to the Wankhede Stadium.
They would have been expecting some activity considering that a Test match was scheduled at the Wankhede, but the reception accorded to the convoy must have come as a surprise to many.
While such enthusiasm was a little unexpected but it was not completely out of place as Mumbai is hosting a Test match after nearly five years, and the small crowd that had gathered since early morning, could not control its emotions as the buses ferrying the Indian team made it to the stadium.
The India versus England game in 2016 was the last time a Test match was played at the Wankhede, and with other cricketing activity not possible because of the suspension of sports activity due to the Covid-19 pandemic, it meant there was a little more enthusiasm among the faithful.
A small group waited patiently for the gates to open so that they could get into the stadium. Hosts Mumbai Cricket Association is allowed to sell only 8000 tickets as the government has authorised only 25 per cent stadium capacity to be filled. With Mumbai police making elaborate arrangements for the Test, Covid protocols are being followed strictly with officials ensuring that people follow the rules.
Though the sparse crowd's enthusiasm was dampened a bit as the start of the match was delayed due to wet patches on the ground because of the rains, it waited patiently, waving the Indian flags as the players came out for warm-up and light practice.
The crowd erupted in a loud cheer as the New Zealand players, followed by the Indian openers, walked into the field. And the cheers grew louder as Shubman Gill struck two consecutive boundaries off Kyle Jamieson in the second over, with the typical Mumbai chant of "Sachin, Sachin" reaching a crescendo.
More people are expected to come in the next few days as things get interesting.
The last Test played at Wankhede was against England in which skipper Kohli had scored a majestic 235, while Jayant Yadav has smashed a century.