Hitachi completes $9.6 bn acquisition of GlobalLogic
Japan's Hitachi on Wednesday said that it has completed the acquisition of US-headquartered digital engineering services company GlobalLogic for $9.6 billion.
The acquisition will help the company expand digital operations in a number of businesses, including IT, energy, industry and mobility.
Hitachi Global Digital Holdings, a US subsidiary of Hitachi, has acquired 100 per cent of the outstanding shares of GlobalLogic Worldwide Holdings, the parent company of GlobalLogic.
"Hitachi aims to become a global leader in the social innovation business by accelerating digital transformation of social infrastructure by combining the innovativeness of GlobalLogic's advanced digital product engineering and experience design capabilities with the reliability that Hitachi has established in mission-critical fields," said Toshiaki Higashihara, Executive Chairman & CEO, Hitachi.
With more than 21,000 professionals working in engineering centres, and design studios around the globe, GlobalLogic specialises in advanced digital engineering, experience design, and data services to help clients accelerate innovation and the development of new digital products and experiences.
"Joining the Hitachi Group creates a unique opportunity to bring together the power of Operating Technology (OT), Information Technology (IT) and IoT/Digital Engineering under one umbrella," Said Shashank Samant, President and CEO of GlobalLogic.
In addition, Hitachi Group said it would be able to further accelerate the digital transformation of social infrastructure on a global scale by expanding its core 'Lumada' digital solutions business globally.
Bihar: 7-yr-old boy dies after brutal assault by teacher
A seven-year-old boy died in Bihar's Saharsa district on Friday after an alleged brutal assault by his teacher.
The victim, Aditya Kumar, was an LKG student at a private school in a village under the Sadar police station. He had been living in a hostel since the last 10 days.
His parents are residents of the adjoining Madhepura district.
According to the police, the school administration informed Aditya's parents that he became unconscious and was admitted to a private hospital.
By the time his parents arrived, the victim died.
"We sent our child to the school cum hostel in Saharsa district on March 14. We received a phone call on Friday that Aditya became unconscious and was admitted to a private hospital. When we reached the hospital, he was already dead," said Prakash Yadav, Aditya's father.
"We have sent the body for post-mortem to ascertain the actual cause of death. The family members alleged that he died due to the physical assault. We are also trying to arrest the owner of the school. He is absconding. We have lodged an FIR and efforts are on to nab him," said Brajesh Chauhan, Sub-inspector of Sadar police station.
Supreme Court: Being a member of unlawful association is an offence under UAPA.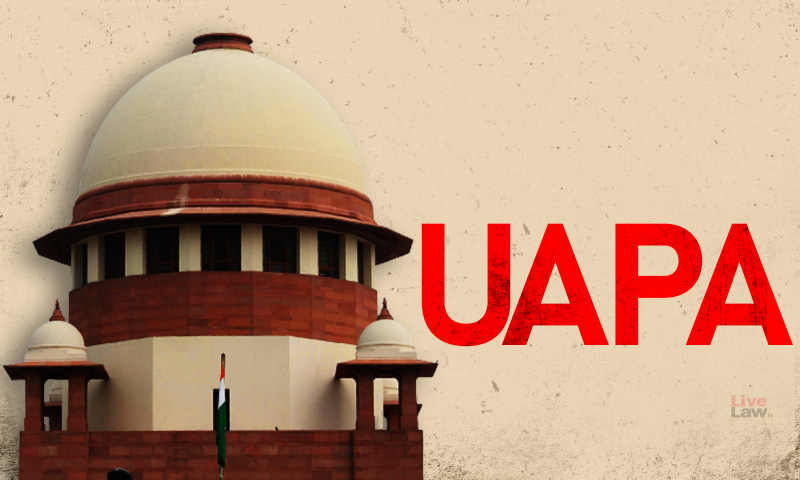 The Supreme Court on Friday held that mere membership of unlawful association is sufficient to constitute an offence under UAPA. The apex court upheld the Section 10 (a) (i) of the Unlawful Activities Prevent Act.The apex court, according to Bar and Bench report, also said all High Court decisions to the contrary are overruled. A bench of Justices MR Shah, CT Ravikumar and Sanjay Karol pronounced the verdict.
While allowing petitions of the Union government and the Assam government seeking review of the apex court's 2011 verdicts on membership of banned outfits, the court said the Union government was required to be heard when a provision enacted by Parliament is read down.
The top court said the 2011 verdicts were passed while relying on American court decisions which cannot be done without considering the condition prevailing in India.In India right to freedom of speech and expressions is not absolute and is subject to reasonable restriction. However, decisions of the American court can be guiding light", the bench said.
On February 9, the top court while reserving its verdict on batch of review pleas had noted that the Union of India was not heard by its two-judge benches when the 2011 verdict was passed reading down section 3 (5) of Terrorist and Disruptive Activities (Prevention) Act, 1987 (now repealed).
The top court on February 3, 2011, had acquitted suspected ULFA member Arup Bhuyan, who was held guilty by a TADA court on the basis of his alleged confessional statement before the Superintendent of Police, and said mere membership of a banned organisation will not make a person a criminal unless he resorts to violence or incites people to violence or creates public disorder by violence or incitement to violence.
Similar views were taken by the apex court in two other verdicts of 2011 in Indra Das versus State of Assam and state of Kerala versus Raneef, where the bench relied upon the three US Supreme Court decisions which have rejected the doctrine of 'guilt by association'.
BJP questions Congress' march in support of Rahul Gandhi.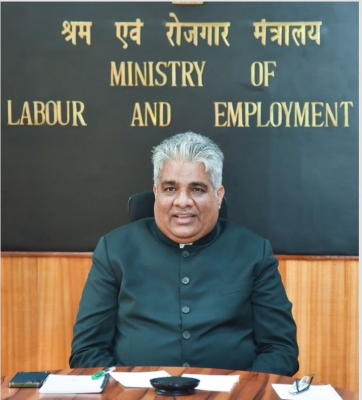 The BJP on Friday questioned the Congress' march in support of its leader Rahul Gandhi after he was convicted in a criminal defamation case.
The Congress MP was sentenced to two years imprisonment along with a fine of Rs 15,000 by a Surat court on Thursday for his "Modi surname" remark in April 2019.
Questioning the Congress' stance, Union Minister and BJP leader Bhupender Yadav said, Rahul has insulted the entire OBC community.
"I want to know why they want to take out this march. Is the party taking out this march because he has the right to humiliate the OBC community," he wondered.
"He abused a 'surname'… If there is a judicial decision, should a march be taken out against it… Will it not be an insult to the country's judiciary," the Union Minister asked.
"Rahul is a habitual liar and on a constant mode to defame India. Moreover, his words — reflecting his psychology of disrespect towards the OBCs — is very much shameful," he said.
On Parliament logjam, Yadav said: "The irresponsible behaviour of the opposition, its actions resulting in non-functioning of the Parliament, disrespecting parliament on a foreign land reflect the anti-democratic stance of the Congress."
On the other hand, BJP chief J. P. Nadda said, Rahul ignored the option of repeatedly explaining and apologising to the society and the court, and hurt the sentiments of the OBC society.
The BJP chief alleged that even after being sentenced, Rahul and the Congress, due to their arrogance, are constantly adamant on their statements and are hurting the sentiments of the OBC community.
During a rally in 2019, Rahul had said: "Why do all these thieves have Modi as their surname? Nirav Modi, Lalit Modi, Narendra Modi."
Modi surname belongs to mostly people from the oil presser caste who are part of the OBC.