Gurugram: FIR against ex-BJP MLA for forging court records
Following a complaint by the District Town Planner (DTP), the Gurugram police on Friday registered FIRs against three persons, including a former Gurugram BJP MLA for allegedly forging court records and circulating them on social media, the police said on Saturday.
According to the police, on May 16, former BJP MLA Umesh Aggarwal's associates had filed a plea alleging contempt of court against the officials of the DTP team for carrying out demolition drive in an illegal colony in Sector-77 Kherki Daula, on June 10.
The District Town Planner R.S. Batth in his police complaint alleged that former MLA, Umesh Aggarwal had circulated forged court summons on social media, claiming that a contempt of court proceedings had been initiated against the officials of the DTP department by a court.
Following the complaint, an FIR has been registered against three under relevant sections of the Indian Penal Code (IPC) at Sector-14 police station.
"Before carrying out the demolition drive, all legal formalities were taken but the trio continue to develop an illegal colony," Bhatt told IANS.
"In connection with the matter an FIR has been registered. Further probe is underway," said a police officer.
UP: Woman assaulted in hotel, 2 held
Two persons have been arrested for allegedly sexually assaulting a woman in a hotel here.
The accused have been identified as Riyasat and Umaid while the third accused, Sarfaraz, a religious preacher is absconding.
According to reports, the woman was allegedly assaulted on Wednesday by Riyasat and Umaid in a hotel room on the pretext of performing a practice required to legalise re-marriage with her first husband, who had divorced her six months ago. He wanted to marry her again.
The woman informed her brother about the incident who then informed the police.
Vineet Bhatnagar, SP (Meerut) said, "The woman was allegedly raped by two men. An FIR has been registered and two people have been arrested. Further action will be taken on basis of evidence. The woman's statement will be recorded."
Wankhede family was Muslim: Sameer's ex-in-laws bombshell
The Wankhede family was Muslim, performed 'namaz' and 'Ramadan fasts' and were known to the family of Sameer's former wife Dr. Shabana Quraishi almost four years before marriage, revealed the latter's father Dr. Zahid Quraishi, here on Thursday.
Speaking to hordes of mediapersons, Dr. Quraishi — the ex-father-in-law of Narcotics Control Bureau (NCB) Zonal Director Sameer Wankhede — said that the two families had "excellent relations" prior to his (Sameer's) wedding with his daughter.
"The marriage took place before they were Muslims… Otherwise it would not have materialised… They were good Muslims, performing 'namaz' and 'Ramadan rozas' also," Dr. Quraishi asserted, dropping a bombshell.
Dr. Shabana Quraishi was acquainted with Sameer Wankhede over three years before their engagement and got married some 10 months post-betrothal, and later they had a child out of the wedlock.
The new disclosures come a day after the Wankhede family members vehemently denied that they were Muslims and asserted that they were Hindus.
In a climbdown of sorts following the furore, Sameer Wankhede's father Dynaneshwar Wankhede said that his late wife addressed him by a pet name of 'Dawood', while his wife Kranti Redkar-Wankhede said he (Sameer) married in a Muslim ceremony as per the desires of his deceased mother.
Nationalist Congress Party Minister Nawab Malik reiterated that the issue he had raised was not about Wankhede's religion, but his forged caste-papers on the basis of which he secured a Central government job in the IRS.
"I challenge them to prove me wrong… I shall quit my Ministerial post immediately… I dare them to drag me to any court of law and I shall ensure that all my charges are true with evidence," said Malik grimly, after his series of exposures on Sameer Wankhede's role in the NCB kicked up a huge political dust-storm.
The Muslim priest Maulana Muzammil Ahmed, who performed the 'nikaah' (marriage) of Sameer Wankhede-Dr. Shabana Quraishi in Andheri west, on Wednesday confirmed that the bridegroom was a Muslim and his father's name was Dawood.
"The bride was a Muslim, the bridegroom was also Muslim, their parents were Muslims… Otherwise I would not have performed it (nikaah)," Maulana Ahmed told mediapersons.
The row over Sameer Wankhede's religious credentials erupted after Malik on Wednesday posted his 'nikaah-nama' with his signature and the December 7, 2006 wedding pix of the couple in Muslim attire, and how he had allegedly forged his caste certificate later to get a reserved category government job.
However, the Wankhede family has rubbised all the allegations and some Bharatiya Janata Party activists have demanded his sacking from the state cabinet for misusing his official position.
Maha Police nab 2 most wanted Maoists disguised as civilians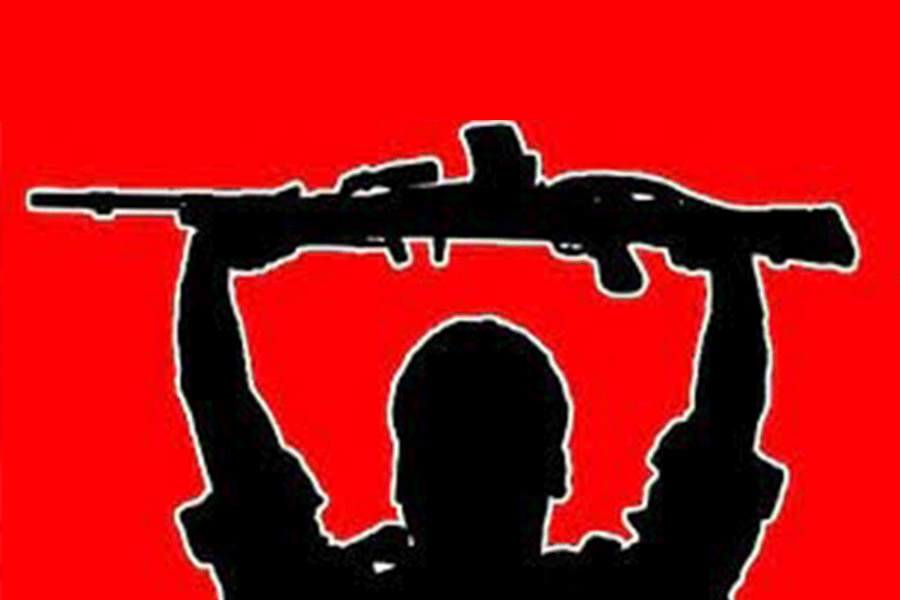 Marking another achievement, the Gadchiroli police have nabbed two most wanted Maoists — carrying a reward of Rs 2,00,000 each — disguised as civilians, during a covert operation, an official said here on Thursday.
They are Muda Masa Zohi, 32 and Mainu Dorpeti, who were participating as civilians during a rally of local villagers opposing the Surjagad Mining Project, said Superintendent of Police Ankit Goyal.
While Zohi is an Action Team Member, Dorpeti is a Jan Militia activist and both have serious cases lodged against them.
Following reliable intel that a group of Maoists masquerading as villagers may infiltrate the rally on October 26, the Gadchiroli police deployed its own force members in plainclothes to detect them.
After successfully identifying them from the crowds, the covert police teams guided by the top officers like Somay Munde, Sameer Shaikh, Anuj Tare, managed to trap and arrest them, said Goyal.
As per his records, Zohi was directly involved in the bloody encounters at Zarewada (February 27, 2019), Bodmeta (March 15, 2020), Koparshi (March 4, 2021) and other serious offences.
Dorpeti was personally linked with the brutal killing of one villager Somaji C. Sadmek on the Hedri-Surjagad Road on September 19 (2021), attacks on a security post in Gatta on May 11 and other major crimes.
Considering their series of violent acts and other offences, the Maharashtra Police had announced a reward of Rs two Lakh each on their heads, Goyal added.