Gulshan Devaiah: Myth that people have short attention span these days
Gulshan Devaiah and Swara Bhaskar appear in the short film "Dobara Alvida", and we struck up an interesting conversation with the duo about the notion of audience span getting shorter by the day.
"If you are good with your craft, you can create the effect using any short format — whether it is a short film, ad-film, poetry or Haiku. One shouldn't compare between formats because every format, whether it is feature or short, brings its magic. I think these days, the short format of storytelling works better because people consume content on the move more. Also, people's attention span is shorter," Swara tells IANS.
Gulshan adds: "If we look at advertising or ad-films, we can see the power of storytelling in short format, as short as 15 seconds. So, yes, the short format of storytelling surely does create an impact accurately. I think overall creating impact through storytelling depends on skill of the storyteller and not on the format. With a web series or a feature film, the challenges are different — like raising money — and for a short film it is about bringing popular actors on board. Also, a format of any story has everything to do with the story. One cannot concise a story that demands a feature format into a short film!"
Gulshan does not agree that people have a shorter attention span these days, as many believe. The actor explains: "I think it is nothing but a myth that people have a shorter attention span now. A section of people always has a shorter attention span. There were always TV serials and feature films as well as short films. In the last few years, we have also started adopting the habit of binge-watching and that is how web series are giving us changes to show elaborate characters. I think the whole jazz of 'people have short attention span' is a marketing strategy and how content creators want to monetise their videos or short stories. If you want 5,000k views within two hours, obviously you need a two-minute content that goes viral with repeat view. It is all about creating trends."
Gulshan and Swara's short film "Dobara Alvida" is directed by Shashank S Singh, and has released on the digital platform Royal Stag Barrel Select Lage Short Films as well as on YouTube.
Bombay HC to hear Aryan Khan's bail plea on Oct 26
The Bombay High Court on Thursday posted to October 26 the hearing of the bail application of Aryan Khan, arrested in a drugs case by the Narcotics Control Bureau.
The matter came up before Justice N.W. Sambre with Khan's lawyer Satish Maneshinde seeking urgent hearing on Friday or Monday.
However, Justice Sambre decided to take up the matter on Tuesday next, and Aryan Khan may have to spend five more days in custody.
Khan, the son of Bollywood superstar Shah Rukh Khan, has challenged a ruling of the Special NDPS Court on Wednesday, rejecting his bail plea, along with co-accused Arbaaz Merchant and Munmun Dhamecha.
Nawazuddin says good people are needed for making good content
Actor Nawazuddin Siddiqui, who has been nominated in the Best Actor category at the International Emmy Awards for the Netflix film 'Serious Men', says for that making good content, good people are also needed.

Talking about what's more important according to him – content of a project or who all are starring in it, Nawazuddin in a conversation with IANS said: "I think both are important."

"A lot of content is being made but it will not come out and shine till the time the directors, actors and their performance isn't there."

He says if the actor or the maker are not good then there is no meaning to the content.

"No matter how good the content is, if the actor or the director is not good then there is no meaning to the content. For making a good thing, good people are needed," he concluded.

'Serious Men' is based on Manu Joseph's book of the same name. The film, directed by Sudhir Mishra, is a sharp take on ambition and caste politics, put in perspective in the Indian context.


Rajkummar Rao to star in Anubhav Sinha's social drama 'Bheed'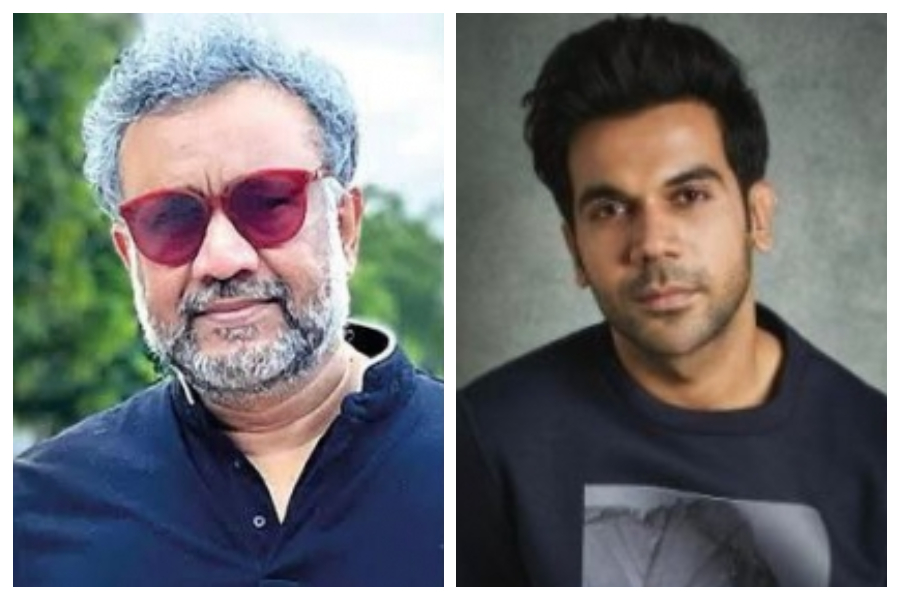 Filmmaker Anubhav Sinha has announced his next film titled 'Bheed', a social drama starring National Award-winning actor Rajkummar Rao.
Anubhav said: "'Bheed' is one of those titles that the whole team jumps at the moment you propose it."
Talking about roping in Rajkummar for the lead role, the director said that for him, "casting was crucial".
He added: "Raj is a very intriguing actor. He is one of the very few actors who can be so successfully transparent in a story. There always was a keen desire to work with him and I am looking forward to it."
On working with Sinha, Rajkummar says it is a matter of "great honour and privilege to collaborate with a filmmaker who has such a distinct voice".
"I have always found myself gravitating towards stories that trigger conversation. Even as an entertainer, I want my work to get people thinking. This is an important subject and the character needs me to stretch myself as an artist, beyond my comfort zone. I can't wait to start shooting and lose myself in this universe."
'Bheed' is jointly produced by Bhushan Kumar's T-Series and Anubhav Sinha's Benaras Mediaworks.
Bhushan Kumar said: "Anubhav and I have a long standing relationship since Tum Bin. And every outing together is even more exciting than the last one. Thappad is a film I am incredibly proud of and I can't wait for 'Bheed' to kick off. It's another of Anubhav's deeply stirring stories and I am so proud to join hands with him yet again on this one.
"Raj is a wonderful actor and I can't think of anyone better to pull off a film like this."
The film will be shot across Lucknow. It is expected to go on floors in November as the unit continues their pre-production for the next few weeks.