Government may revive plan to give statutory powers to DGH
After giving more attractive terms under its new hydrocarbon exploration licensing policy (HELP), the government is now likely revive plans to reform the regulatory framework in the oil and gas sector by arming the office of upstream regulator Directorate General of Hydrocarbons (DGH) with statutory powers. This will be in conjunction to another plan to carve out a specialist wing under the Petroleum Ministry for assisting it in administration of contracts.
Though Petroleum Minister Dharmendra Pradhan had earlier ruled out statutory status for DGH, saying the sector has not fully developed and needs government support, a source close to the developments in the ministry said that the plan is being revived again to prevent a clash of interest in DGH's regulatory operations. Also, the policy environment has undergone several reforms and it is felt that the sector would now grow on its own.
DGH is currently not just formulating regulations for exploration and production (E&P) activities under the guidance of the Petroleum Ministry, but is also responsible for administering contracts, even for government-owned companies such as Oil and Natural Gas Corporation (ONGC) and Oil India Ltd (OIL). It also assists the government in auctioning oil and gas exploration fields.
According to the revised plan, which is still in discussion stage, the office of the DGH would be distanced from the government and placed in a statutory body that will give the regulatory regime more teeth and functional autonomy.
But the government will retain some of the talent from existing DGH to create a special wing on the lines of the Central Electricity Authority and the Telecommunications Engineering Centre. This wing will fill the vacuum created by separation of DGH and help the Petroleum Ministry on technical issues related to administration of contracts for oil and gas blocks. This will require competent resources with the ministry.
"World over, regulators function independent of the government so that these is no clash of interest. This is especially true in the case of India, where the government is the majority shareholder in oil and gas companies. The proposed move for separation of regulatory and administrative powers of DGH would usher in a new era for country's energy sector," said an energy sector expert not willing to be named.
Government think tank Niti Aayog has also favoured strengthening the office of DGH by giving it statutory powers. In fact, in its draft National Energy Policy, which is being finalised soon, it has said that upstream regulatory regime and contract administration need to be separated for an arms-length administration of upstream matters.
In 2011, the Ashok Chawla committee had suggested that the DGH be turned into an 'independent technical office' attached to the Petroleum Ministry and an upstream regulator be established to focus on regulatory functions.
Another panel in 2001 had recommended the setting up of an Upstream Hydrocarbon Regulatory Board, giving DGH a techno-administrative role as a part of the Petroleum Ministry. The 2013 Vijay Kelkar committee had also suggested hiving off conflicting interests of the DGH while numerous parliamentary standing committees to favoured statutory role for the upstream regulator.
The proposed regulatory reforms comes on the back of a series of initiatives taken by the Petroleum Ministry in recent months to improve regulations and make the country an attractive destination for investment by global oil and gas giants.
The government has already started the process of auction of major fields from July this year under the revamped policy that gives both marketing and pricing freedom for gas production.
In addition, blocks are being auctioned under the open acreage policy that gives the bidder the choice of selecting the prospecting area. All this is part of the new Hydrocarbon Exploration and Licensing Policy announced by the government earlier.
The DGH was established in 1993 under the administrative control of Ministry of Petroleum & Natural Gas through a government resolution.
Its objectives are to promote sound management of oil and natural gas resources with a balanced regard for environment, safety, technological and economic aspects of petroleum activity.
DGH has been entrusted with several responsibilities like implementation of New Exploration Licensing Policy (NELP), matters concerning the production sharing contracts (PSCs) for discovered fields and exploration blocks, promotion of investment in E&P sector and monitoring of E&P activities, including review of reservoir performance of producing fields. In addition, the DGH is also engaged in opening up of new unexplored areas for future exploration and development of non-conventional hydrocarbon energy sources like Coal Bed Methane (CBM), as also futuristic hydrocarbon energy resources like Gas Hydrates and Oil Shales.
Small LPG cylinders, financial services at FPS proposed
The Centre on Wednesday proposed to sell small LPG cylinders through Fair Price Shops (FPS) across the country.
There is a proposal to provide financial services through FPS and extending MUDRA loans to its dealers for capital augmentation.
There are a total of 5.32 lakh FPS in the country. With this step, the Centre is aiming at taking its services closer to poorer and needy consumers.
Focussing on enhancing financial viability of FPS, Department of Food and Public Distribution Secretary, Sudhanshu Pandey in a video conference with representatives of multiple ministries and PSUs stressed on the need of taking proactive measures for the same.
The representatives from oil marketing companies appreciated the proposal for retail selling of small LPG cylinders through FPS and informed that "necessary support required would be provided for the same in coordination with interested state or Union Territory (UT) governments," said a release from the Ministry of Consumer Affairs, Food and Public Distribution in New Delhi.
The representative from the Department of Financial Services appreciated the government's proposal to provide financial services through FPS, extending MUDRA loans to FPS dealers for capital augmentation and informed that necessary support would be provided for it in coordination with interested state or UT governments.
Earlier, the CEO, Common Service Centre (CSC), gave a presentation about the various service offerings provided by it. An update on the activities undertaken by CSC to tie-up with individual state or UT governments to take this initiative forward was presented, too.
Set up under the Ministry of Electronics and Information Technology, the CSC scheme provides a centralised and collaborative framework for delivery of services to the citizens.
In his concluding remarks, Sudhanshu Pandey mentioned that different states or UTs can take up these initiatives and tailor them to suit their individual requirements.
Representatives from the Ministry of Electronics and Information Technology, Department of Financial Services, Ministry of Petroleum and Natural Gas, Indian Oil Corporation Limited, Bharat Petroleum Corporation Limited, Hindustan Petroleum Corporation Limited, CSC e-Governance Services India Limited and all states/UTs participated in the virtual conference, the release added.
Google logs record $18.9 bn profit, Search and YouTube soar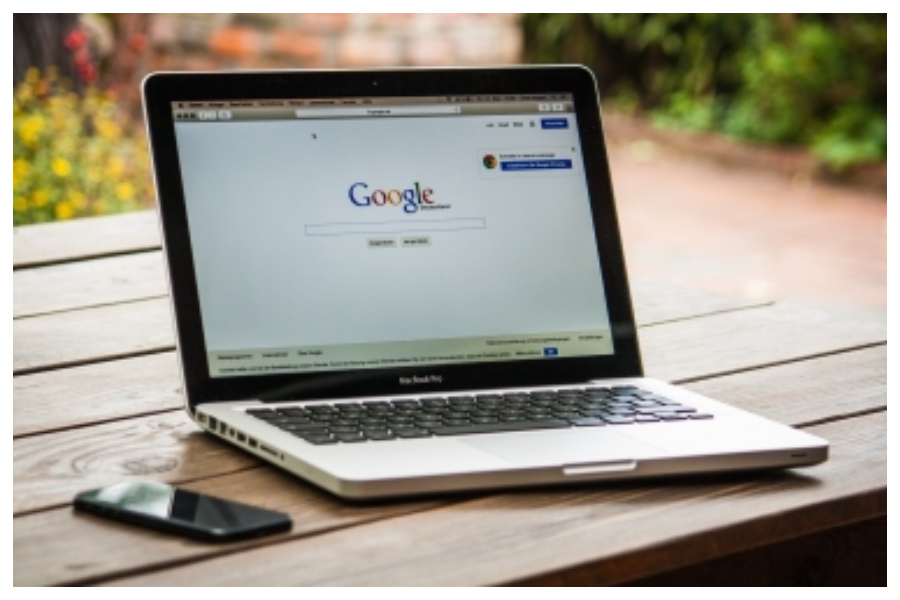 Alphabet, the parent company of Google, has posted an all-time record revenue of $61.9 billion for the July-September quarter, along with record profits at $18.9 billion.
Google Services revenues were $59.9 billion, up 41 per cent, and Google Search and other advertising revenues of $37.9 million in the quarter were up 44 per cent.
The company said in a statement late on Tuesday that YouTube advertising revenues of $7.2 billion were up 43 per cent due to strength in both direct response and brand advertising.
"Our long-term investments in AI and Google Cloud are helping us drive significant improvements in everyone's digital experience," said Sundar Pichai, CEO of Alphabet and Google.
"Search remains the heart of what we do. We have made remarkable advances over the past 23 years that benefits Search and related products like Google Assistant, which just celebrated five years," he added.
For Google Cloud, the revenues were $5 billion for the third quarter, up 45 per cent.
"Google Cloud Platform's (GCP) revenue growth was again above cloud overall, reflecting significant growth in both infrastructure and platform services," said Ruth Porat, Senior Vice President and Chief Financial Officer.
At the Alphabet level, headcount grew by nearly 6,000 in the third quarter, including seasonal campus hires.
"We expect robust headcount growth in Q4 for both Google Services and Google Cloud," the company said.
Alphabet said that with respect to foreign exchange impact on reported revenues, it expects virtually no impact in Q4 in contrast to a 1.5 per cent tailwind in Q3 and 4 per cent in its Q2.
Petrol, diesel rates raised again by 35 paise/ltr
Petrol and diesel prices increased again on Wednesday after a two-day break as global oil prices failed to relent and continued to remain firm.

Accordingly, the pump price of petrol in Delhi increased by 35 paise per litre to jump to Rs 107.94 a litre while diesel prices also increased by the same margin to reach Rs 96.67 a litre, according to a price notification of state-owned fuel retailers.

In the financial capital Mumbai, petrol prices have now risen to Rs 113.80 per litre while diesel to Rs 104.8 5 a litre, the highest among all metros.

Across the country as well petrol and diesel prices increased between 35-40 paise per litre, but their retail rates varied depending on the level of local taxes on petroleum products.

The fuel prices remained static last week on Monday and Tuesday, but had risen for four straight days by 35 paise per litre previously before again rising for five consecutive days between Wednesday and Sunday. It remained static again on Monday and Tuesday before rising again on Wednesday. There was no change in rates on October 12 and 13.

Diesel prices have now increased for 25 of the last 33 days taking up its retail price by Rs 8.15 per litre in Delhi.

With diesel prices rising sharply, the fuel is now available at over Rs 100 a litre in several parts of the country. This dubious distinction was earlier available to petrol that had crossed Rs 100 a litre-mark across the country a few months earlier.

Petrol prices had maintained stability since September 5, but oil companies finally raised the pump prices last week and this week given a spurt in the product prices lately. Petrol prices have also risen on 22 of the previous 29 days taking up its pump price by Rs 6.75 per litre.

Crude prices have been on a surge rising over three year high level of over $ 86 a barrel now as global demand remains firm while OPEC+ continues to move slowly on increasing production. Since September 5, when both petrol and diesel prices were revised, the price of petrol and diesel in the international market is higher by around $9-10 per barrel as compared to average prices during August.