Government expects to complete Air India, BPCL sale in Q1 FY22
With a renewed push to its disinvestment policy, the Centre expects to complete the much-delayed privatisation of Air India and Bharat Petroleum Corporation Ltd (BPCL) in the first quarter of the upcoming financial year (2021-22).
The government has received Expressions of Interest (EoIs) from interested parties for both the national carrier and the energy major, but it is yet to announce the selected bidders for the two state-run companies.
Speaking to IANS on the completion of the transactions for both the disinvestment processes, Secretary for the Department of Investment and Public Asset Management (DIPAM), Tuhin Kanta Pandey said: "We are thinking of closing it in the first quarter."
The privatisation of the flag carrier has already faced several hurdles with initial lack of interest for the airline and the Covid pandemic has further delayed the process. Similarly, strategic sale of BPCL also was impacted amid the pandemic and low oil prices.
Finance Minister Nirmala Sitharaman in her Budget speech on February 1 said that all the announced disinvestment processes, including strategic sales and the LIC IPO will be completed in the next financial year.
On the much-anticipated IPO of public sector insurer Life Insurance Corp of India (LIC), the Disinvestment Secretary noted the fact that LIC is a complex undertaking, but the government is up to the challenge and will complete the market offering post October.
"It may happen after October… around Diwali," Pandey said.
The senior official is of the view that the government's new disinvestment policy is aimed at economic growth and employment creation, rather than plugging the vast fiscal deficit.
He told IANS that the government's latest privatisation push actually completes the liberalisation reforms of 1991.
This year's budget came up with a major thrust on privatisation and the Finance Minister also proposed to privatise two state-run banks apart from IDBI Bank and one general insurance company.
The government's disinvestment target for the upcoming fiscal has been pegged at Rs 1.75 lakh crore. The disinvestment target for the current fiscal is Rs 2.10 lakh crore while the revenue collected through disinvestment is only Rs 19,499 crore.
Small LPG cylinders, financial services at FPS proposed
The Centre on Wednesday proposed to sell small LPG cylinders through Fair Price Shops (FPS) across the country.
There is a proposal to provide financial services through FPS and extending MUDRA loans to its dealers for capital augmentation.
There are a total of 5.32 lakh FPS in the country. With this step, the Centre is aiming at taking its services closer to poorer and needy consumers.
Focussing on enhancing financial viability of FPS, Department of Food and Public Distribution Secretary, Sudhanshu Pandey in a video conference with representatives of multiple ministries and PSUs stressed on the need of taking proactive measures for the same.
The representatives from oil marketing companies appreciated the proposal for retail selling of small LPG cylinders through FPS and informed that "necessary support required would be provided for the same in coordination with interested state or Union Territory (UT) governments," said a release from the Ministry of Consumer Affairs, Food and Public Distribution in New Delhi.
The representative from the Department of Financial Services appreciated the government's proposal to provide financial services through FPS, extending MUDRA loans to FPS dealers for capital augmentation and informed that necessary support would be provided for it in coordination with interested state or UT governments.
Earlier, the CEO, Common Service Centre (CSC), gave a presentation about the various service offerings provided by it. An update on the activities undertaken by CSC to tie-up with individual state or UT governments to take this initiative forward was presented, too.
Set up under the Ministry of Electronics and Information Technology, the CSC scheme provides a centralised and collaborative framework for delivery of services to the citizens.
In his concluding remarks, Sudhanshu Pandey mentioned that different states or UTs can take up these initiatives and tailor them to suit their individual requirements.
Representatives from the Ministry of Electronics and Information Technology, Department of Financial Services, Ministry of Petroleum and Natural Gas, Indian Oil Corporation Limited, Bharat Petroleum Corporation Limited, Hindustan Petroleum Corporation Limited, CSC e-Governance Services India Limited and all states/UTs participated in the virtual conference, the release added.
Google logs record $18.9 bn profit, Search and YouTube soar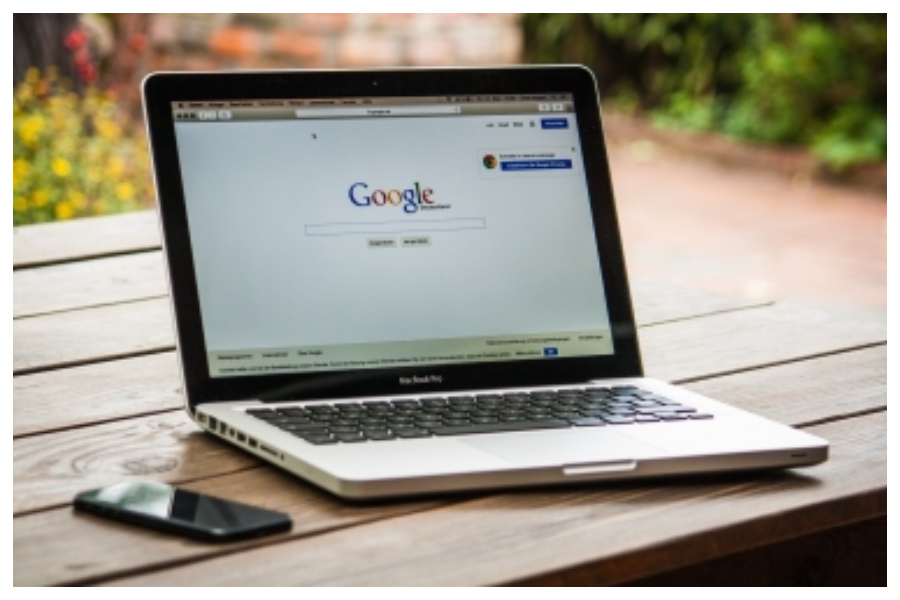 Alphabet, the parent company of Google, has posted an all-time record revenue of $61.9 billion for the July-September quarter, along with record profits at $18.9 billion.
Google Services revenues were $59.9 billion, up 41 per cent, and Google Search and other advertising revenues of $37.9 million in the quarter were up 44 per cent.
The company said in a statement late on Tuesday that YouTube advertising revenues of $7.2 billion were up 43 per cent due to strength in both direct response and brand advertising.
"Our long-term investments in AI and Google Cloud are helping us drive significant improvements in everyone's digital experience," said Sundar Pichai, CEO of Alphabet and Google.
"Search remains the heart of what we do. We have made remarkable advances over the past 23 years that benefits Search and related products like Google Assistant, which just celebrated five years," he added.
For Google Cloud, the revenues were $5 billion for the third quarter, up 45 per cent.
"Google Cloud Platform's (GCP) revenue growth was again above cloud overall, reflecting significant growth in both infrastructure and platform services," said Ruth Porat, Senior Vice President and Chief Financial Officer.
At the Alphabet level, headcount grew by nearly 6,000 in the third quarter, including seasonal campus hires.
"We expect robust headcount growth in Q4 for both Google Services and Google Cloud," the company said.
Alphabet said that with respect to foreign exchange impact on reported revenues, it expects virtually no impact in Q4 in contrast to a 1.5 per cent tailwind in Q3 and 4 per cent in its Q2.
Petrol, diesel rates raised again by 35 paise/ltr
Petrol and diesel prices increased again on Wednesday after a two-day break as global oil prices failed to relent and continued to remain firm.

Accordingly, the pump price of petrol in Delhi increased by 35 paise per litre to jump to Rs 107.94 a litre while diesel prices also increased by the same margin to reach Rs 96.67 a litre, according to a price notification of state-owned fuel retailers.

In the financial capital Mumbai, petrol prices have now risen to Rs 113.80 per litre while diesel to Rs 104.8 5 a litre, the highest among all metros.

Across the country as well petrol and diesel prices increased between 35-40 paise per litre, but their retail rates varied depending on the level of local taxes on petroleum products.

The fuel prices remained static last week on Monday and Tuesday, but had risen for four straight days by 35 paise per litre previously before again rising for five consecutive days between Wednesday and Sunday. It remained static again on Monday and Tuesday before rising again on Wednesday. There was no change in rates on October 12 and 13.

Diesel prices have now increased for 25 of the last 33 days taking up its retail price by Rs 8.15 per litre in Delhi.

With diesel prices rising sharply, the fuel is now available at over Rs 100 a litre in several parts of the country. This dubious distinction was earlier available to petrol that had crossed Rs 100 a litre-mark across the country a few months earlier.

Petrol prices had maintained stability since September 5, but oil companies finally raised the pump prices last week and this week given a spurt in the product prices lately. Petrol prices have also risen on 22 of the previous 29 days taking up its pump price by Rs 6.75 per litre.

Crude prices have been on a surge rising over three year high level of over $ 86 a barrel now as global demand remains firm while OPEC+ continues to move slowly on increasing production. Since September 5, when both petrol and diesel prices were revised, the price of petrol and diesel in the international market is higher by around $9-10 per barrel as compared to average prices during August.