Gold smuggling case: IAS officer quizzed for 9 hours by Customs
Kerala Chief Minister Pinarayi Vijayan's former Secretary and IAS officer M. Sivasankar was grilled for 9 hours by the Customs in the gold smuggling case.
Sivasankar had arrived for questioning at the Customs office on Tuesday evening and was let off only around 2.15 am on Wednesday. He is set to be called again by the Customs and also the National Investigation Agency (NIA) which is also probing the case.
A three-member team of Customs officials had gone to Sivasankar's house on Tuesday to serve a notice upon him. Sivasankar, present at the house, said he was ready to appear before the officials during the day itself for questioning and did so.
Swapna Suresh, a former employee of the UAE Consulate, here and employed with the IT Department, of which Sivasankar was incharge, and three others were booked by the NIA for allegedly facilitating smuggling of 30 kg gold in diplomatic baggage to Thiruvananthapuram from Dubai on July 5.
Sivasankar ran into trouble after his alleged links with Swapna surfaced. Sivasankar has reportedly admitted to the Customs that he and Swapna were friends.
She was on the run after the arrest of her friend and former colleague P.S. Sarith by the Customs.
Later, it was revealed that Swapna and Sivasankar were close and had attended several Kerala government events. Vijayan removed him both as his Secretary and incharge of Information Technology Department though he ruled out his suspension on Tuesday.
Meanwhile, reports of the role played by Swapna's husband and another person employed under Sivasankar have surfaced.
The NIA, which had taken over the case on Friday and filed a FIR against the accused under the Unlawful Activities (Prevention) Act, arrested Swapna and Nair from Bengaluru on Saturday for alleged role in the Kerala gold smuggling case.
It brought them back to the state on a transit remand and presented them at an NIA court in Kochi, which sent them to the agency's custody.
Extortion case: Mumbai Police file charge-sheet against Param Bir, others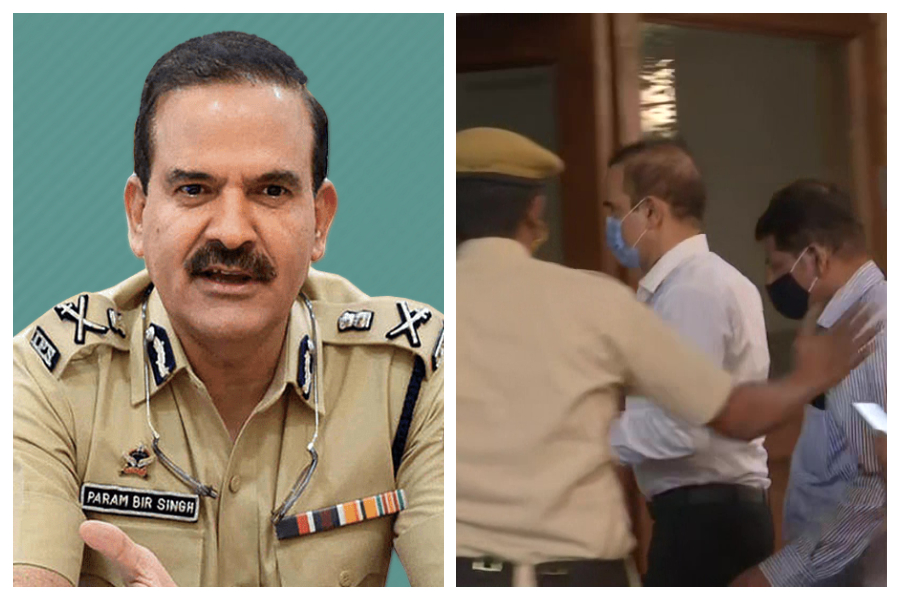 The Mumbai Police on Saturday filed a voluminous charge-sheet against suspended DGP Param Bir Singh and three others in an extortion case lodged by a businessman before the Additional Chief Metropolitan Magistrate'S Court, officials said here.
This is the first charge-sheet filed against Singh — a former Mumbai Police Commissioner, who was suspended on December 2 — in the five FIRs lodged against him in Mumbai and Thane.
The chargesheet, with evidences and the recorded statements of witnessses, also names sacked cop Sachin Vaze, currently in police custody, and two others in the extortion case filed by a hotelier, Bimal Agarwal.
The two other accused named are Alpesh Patel and Sumit Singh, who are currently out on bail, while the police are yet to file charges against two more accused, Vinay Singh and Riyaz Bhati.
Singh, the Maharashtra State Home Guards Commandant General, who was 'untraceable' for nearly six months till he resurfaced in Mumbai 10 days ago, had recorded his statement in the case, which was registered by the Goregaon Police on August 25 and later transferred to the Crime Branch.
As per Agarwal's complaint, Singh, Vaze and the others allegedly threatened to file fake cases against him and extorted nearly Rs 12 lakh between January 2020 and March 2021. The Crime Branch is probing the case now.
INX media case: Former director Peter Mukerjea gets regular bail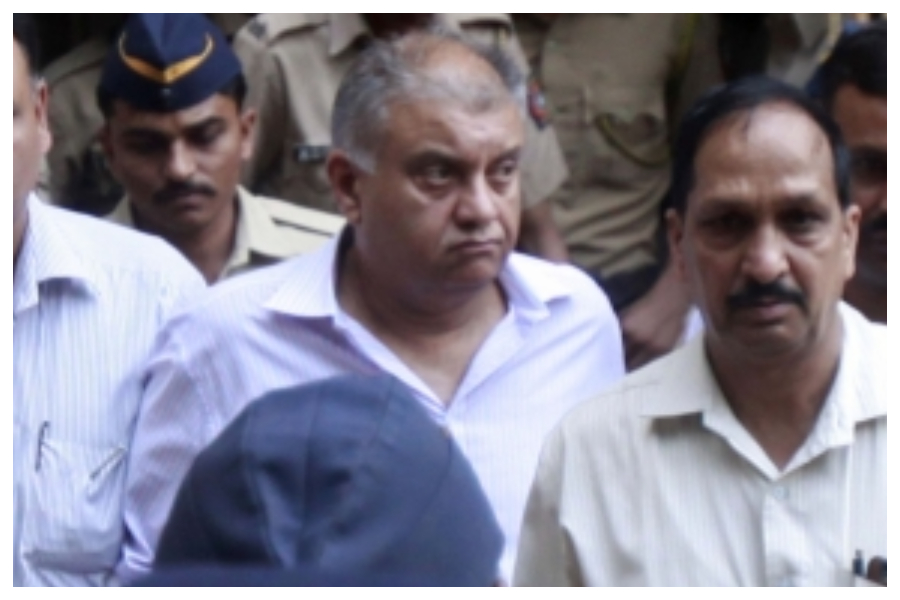 A Delhi Court on Saturday granted regular bail to former media baron Peter Mukerjea, in connection with an alleged criminal conspiracy involving former Union Finance minister P. Chidambaram, his son Karti and others in relation to foreign direct investment to a firm, INX Media, in 2007.
The special CBI judge M.K. Nagpal granted the bail to Mukerjea, who was the erstwhile director and Chief Operating Officer of INX Media.
The bail application was argued by Adv Sandeep Kapur, Senior Partner, Karanjawala and Co and assisted by Adv Apoorva Pandey, Adv Ashneet Singh, Adv Mridul Yadav, and Adv GG Kashyap.
According to the case, excess Foreign Direct Investment was approved by INX Media (P) Ltd without the approval of the Foreign Investment Promotion Board which was allegedly scuttled by Karti Chidambaram by influencing public servants from various government departments by virtue of his relationship with the then Finance Minister P. Chidambaram and receiving huge kick-backs as consideration.
On November 27, the same special court had issued summons to Chidambarams and others in ED and CBI cases in connection with Aircel Maxis money-laundering and corruption cases, in which the CBI and the ED have alleged that as the former finance minister granted approval to the deal beyond his capacity, which benefited certain persons and he received kickbacks in return.
It is alleged that Chidambaram withheld Foreign Investment Promotion Board (FIPB) clearance of the deal until his son, Karti Chidambaram received the five-per cent share in the company.
Additional Solicitor General Sanjay Jain, appearing for probe agencies had earlier informed the court that agencies have sent Letters Rogatory — documents making a request through a foreign court to obtain information — to different countries and there are some developments on that.
According to rules and the foreign direct investment policy in force at that time, Chidambaram was allegedly empowered to give approval to proposals involving foreign investment only up to Rs 600 crore.
Special Judge M.K. Nagpal had noted that there was sufficient evidence to summon Chidambaram and the other accused in the corruption and money-laundering cases.
Gujarat's first Omicron case detected in Jamnagar
Gujarat on Saturday registered first Omicron case after a Zimbabwe resident, who arrived in Jamnagar, was found infected with Covid-19's new mutant.

The Nodal officer for Corona, GG Hospital, Jamnagar, Dr S. Chatterjee told IANS: "Samples of the 72-year-old Zimbabwe resident sent to Biotechnological Research Laboratory in Ahmedabad tested positive for Omicron. The patient is in isolation since his admission. We had traced all his close contacts, screened them and they tested negative. But we will conduct the test of all his contacts once again."

As he had returned from Zimbabwe, an African nation and one of the "at risk" countries identified by the authorities, his samples were sent to Ahmedabad for genome sequencing, which tested positive.

The man is believed to be a native of Jamnagar who has been living in Zimbabwe for many years.

He arrived on November 28 to meet his father-in-law. After he got a fever, his doctor advised him to get an RT-PCR test done. As mandated, the private laboratory informed the health authorities that his report was Covid-19 positive.