Goa rain: CM Pramod Sawant inspects damage in low lying areas
Pramod Sawant. (File Photo: IANS)
Chief Minister Pramod Sawant and Health Minister Vishwajit Rane on Friday visited rural areas in North Goa, where flood-like situation has emerged after heavy rain over the last 10 days.
Rane who met North Goa Collector Ajit Roy while inspecting the flooding in his legislative assembly constituency of Valpoi, said that the state's Disaster Management mechanism was non-functional, despite warnings by meteorological officials about heavy rain in the northern parts of Goa.
"I have issued directions to both the District Collectors to send Disaster Management officials to low-lying areas from where people can be vacated," Rane said.
Sawant also postponed his online interaction with students on Friday, opting to visit low lying areas in Bicholim area of North Goa, where water accumulation has led to disruption in normal life.
"Chief Minister Dr. Pramod Sawant inspected the areas flooded due to incessant rains in various parts of Bicholim taluka today. CM directed the officials to provide immediate assistance to people in distress. 23 people in Harvalem have been rescued and brought to safety," the Chief Minister's Office said in a statement.
PFI ban: Vijayan holds high-level meeting with police officials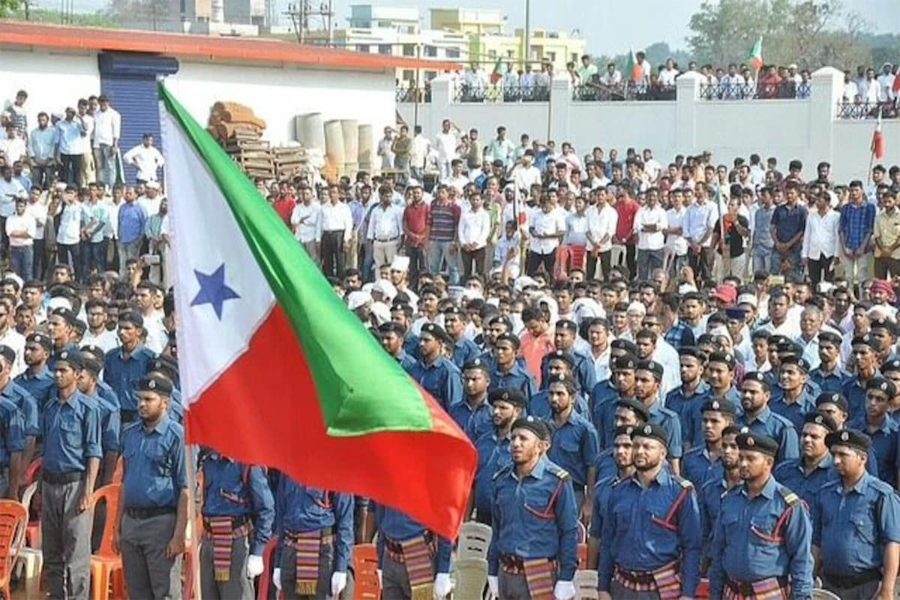 Hours after the Centre banned the Popular Front of India, Kerala Chief Minister Pinarayi Vijayan on Wednesday met top state police officials to take stock of the situation and draw elaborate plans to ensure that everything is kept under control.
State police chief Anil Kant told Vijayan that everything is under control and the Superintendents of Police of all the 14 districts have been asked to be on high alert.
In a related development, the RSS office at Aluva in Ernakulam district was provided Central security.
Meanwhile, PFI state General Secretary A. Abdul Sathhar, in a press statement, said that the PFI has been wound up and asked its cadres to stop all political activities and organisation work.
News also came the Kerala Police, acting on the directions of the National Investigation Agency, took Sathar into custody and is now kept at the Kollam Police Club waiting for the NIA officials to arrive to take him away.
In an early morning joint operation last week, the NIA and the Enforcement Directorate took into custody several top level state and national leaders of the PFI from various parts of the state in two cases registered at Delhi and in the state.
Those who were named in the case registered in Delhi were immediately taken to Delhi and produced before a court there and those named in the case in the state before local courts here.
Maharashtra ATS to enforce further crackdown on PFI after Centre's ban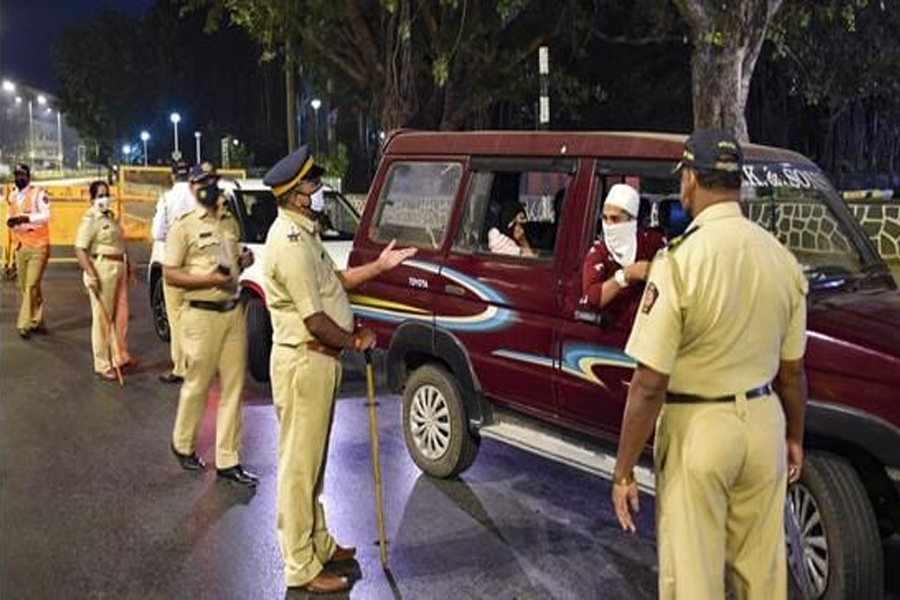 The agency has so far conducted raids in 12 districts in Maharashtra, arresting and detaining scores of people linked to the Islamist organisation
Following the central government's imposition of a five-year ban on the Popular Front of India (PFI), the Maharashtra anti-terrorism squad (ATS) is planning to enforce a further crackdown on the organisation in the state, a senior officer said on Wednesday."Relevant action has been initiated against the PFI in Maharashtra in accordance with the Centre's ban this morning. We are getting details of their offices, members and bank accounts," the officer said.
The agency has so far conducted raids in 12 districts in Maharashtra, arresting and detaining scores of people linked to the Islamist organisation. Sources said that more arrests are likely to happen in the days to come based on interrogations of the accused arrested so far.
The Union home ministry's move banning the PFI and its affiliates under Section 3 of the stringent Unlawful Activities (Prevention) Act will be referred to a tribunal for adjudication, whether or not there is sufficient cause to declare the organisation "unlawful association", people familiar with the procedure said.
Why right-wing majoritarian outfits not banned, asks Owaisi
AIMIM president Asaduddin Owaisi on Wednesday said that the Centre's ban on Popular Front of India (PFI) cannot be supported and asked the government why has it not banned right-wing majoritarian organisations.
The Hyderabad MP said while he has always opposed PFI's approach and supported democratic approach, this ban on PFI cannot be supported.
The All India Majlis-e-Ittehadul Muslimeen (AIMIM) president believes that a draconian ban of this kind is dangerous as it is a ban on any Muslim who wishes to speak his mind. "The way India's electoral autarky is approaching fascism, every Muslim youth will now be arrested with a PFI pamphlet under India's black law, UAPA," tweeted Owaisi.
"How come PFI is banned but organisations associated with convicts of Khaja Ajmeri bomb blasts aren't? Why has govt not banned right wing majoritarian organisations?," he asked.
He said actions of some individuals who commit crime does not mean that the organisation itself must be banned. He pointed out that the Supreme Court has also held that mere association with an organisation is not enough to convict someone.
"Muslims have spent decades in prison before being acquitted by courts. I have opposed UAPA & will always oppose all actions under UAPA. It runs afoul the principle of liberty, which is part of basic structure of the constitution," he wrote.
"We should remember that Congress amended UAPA to make it stringent & when BJP amended the law to make it even more draconian, Congress supported it This case will follow timeline of Kappan, where any activist or journalist is randomly arrested & takes 2 years to even get bail," he added.