Girl kills village head's stalker husband
A teenage girl allegedly shot dead her village head's husband, whom she has accused of stalking her and asking her for sexual favours for the past two years.
She had the help of her friend. The incident in Kannauj came to light on Tuesday when the girl, after her arrest, confessed to the killing.
The deceased was allegedly shot dead on the night of June 20 at the house of the girl.
His sons accused the girl's friend of killing their father in their complaint to the police.
"He used to stalk me and ask for sexual favours. On one occasion, he even tried to outrage my modesty. When I resisted, he started harassing me and my friend. He had even molested my sister," she stated.
She said that she never disclosed about her harassment to anyone since she feared that her family members would be harmed by the deceased, who had a criminal background.
"He was a murder accused and his terror reigned supreme in the area," she alleged.
The girl and her friend finally decided to kill him and she had told her other siblings too, about her plans.
On June 20, the girl's mother made a phone call to the man and on the pretext of sorting out the issue with her daughter, she invited him to her place.
"While he was sitting and talking to her mother, the girl shot him with a country made pistol and escaped to Farrukhabad with her friend," said the police.
The girl has been arrested and the country-made pistol used in the killing has been recovered.
SSP Kannauj Prashant Verma said, "Police have arrested the girl and booked her under section 302. Her friend and his aide have also been arrested for conspiracy."
SC judge recuses from hearing Tejpal's plea in sexual assault case
Supreme Court judge Justice L. Nageswara Rao on Friday recused from hearing the plea by former editor of Tehelka magazine, Tarun Tejpal, against the Bombay High Court, which had declined to entertain his application for in-camera hearing of the appeal filed by the Goa government against his acquittal in sexual assault case.
The matter was listed before a bench of Justices Rao and B.R. Gavai. Justice Rao said that he had appeared for the Goa government as a lawyer in 2015. "Please list this before some other court," he said.
Tejpal moved the top court on December 4, last year, challenging the dismissal of his application by the high court. He contended that every party has a right to place forth their case in the best possible manner. The plea argued that it would not be fair, if lawyers have to curtail their submissions in the backdrop that some publication may publish something, without exercising due care.
Citing a recent order by Bombay High Court, which passed directions for in-camera hearings in cases under the Prevention of Sexual Harassment at Workplace Act, Tejpal sought an in-camera proceeding in his matter too.
In May, last year, the trial court acquitted Tejpal of all charges levelled against him, including wrongful confinement, assault with intent to outrage modesty, sexual harassment, and rape against his female colleague. The Goa government filed an appeal challenging his acquittal by the trial court. Tejpal moved the high court with an application seeking in-camera hearing of the matter.
The appeal contended that trial court order was influenced by extraneous and inadmissible material and by testimonies and graphic details of the past sexual history of the victim, which is prohibited by law.
Madras HC restrains filmmaker, singer from defaming Tamil director Susi Ganesan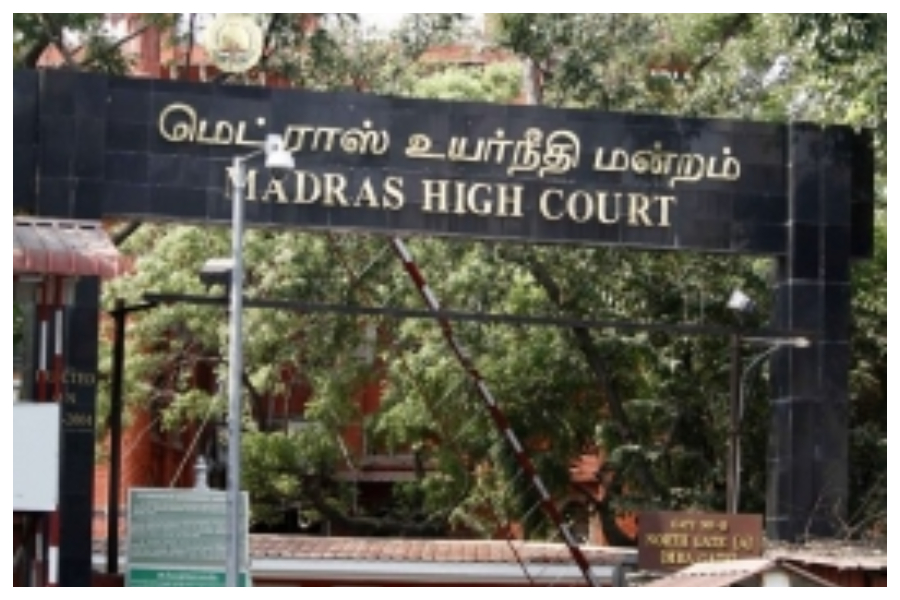 The Madras High Court has restrained filmmaker-cum-social activist Leena Manimekalai and singer Chinmayi Sripada from making defamatory statements against Tamil film director Susi Ganesan.
The court's direction on Thursday came as a major reprieve for the beleaguered director who was charged with rape allegations by filmmaker Leena Manimekalai during the 'Me Too' movement.
A single bench of Justice Abdul Qudhoose also restrained certain social media platforms and online news portals from uploading any content pertaining to the allegations.
The court also said that both Manimekalai and Ganesan were injuncted from going to the press as the matter is sub judice.
The interim order was passed by the Madras High Court following a suit filed by Susi Ganesan seeking Rs 1.10 crore as compensation to him from the filmmaker and singer Chinmayi for making defamatory statements against him.
Susi Ganesan alleged that Leena Manimekalai had raised an allegation in 2017 that she was subjected to sexual harassment in 2005 recounting an incident without naming anyone.
Manimekalai under Chinmayi's influence had in 2018 publicly stated that the person in question was him.
He said that this was a deliberate attempt to tarnish his image after a much thought out strategy at the insistence of the singer Chinmayi Sripada and that he wanted the court to restrain the duo from defaming him and to award him a compensation of Rs 1.10 crore for the damage inflicted on him and his family on a false allegation.
Kerala HC defers actor Dileep's anticipatory bail to Saturday
The Kerala High Court posted for Saturday hearing in the Malayalam film actor Dileep's anticipatory bail petition in the actress abduction case.
This is for the fourth time that the hearing in the case has been postponed.
Deferring the case on Friday, the court told both the sides that since there is a need for a detailed hearing, a special sitting will be held on Saturday despite it being a holiday.
Several twists and turns surfaced early this month after film director Balachandra Kumar made fresh revelations related to the case.
The trial, which was progressing smoothly for the accused, turned topsy turvy when Kumar made an appearance and spilled the beans saying that Dileep, soon after being released on bail, had seen the visuals of the beleaguered actress being assaulted by her abductors.
Until then, only the trial court had seen it. Besides, Kumar made more disclosures and testified before the police and a magistrate.
Based on the disclosures, the police probe team registered a fresh case and Dileep sensing that he might be arrested sought an anticipatory bail.
Dileep was arrested in 2017 and lodged in prison in a case related to a gang sexually assaulting a frontline heroine of South Indian movies and filming it.
After two months in jail, he was released on bail.