Fuel price hiked again; petrol nearing century mark across the country
Fuel prices were increased again across the country on Monday adding more misery for the common man already grappling with rising food prices amidst shrinking income.
With the rise, petrol has reached very close to hitting the century mark all across the country extending the scope of historic high prices that had already made the fuel hit and cross the Rs 100 per litre mark in certain cities and towns of Maharashtra, Madhya Pradesh, Rajasthan, Telangana, Andhra Pradesh.
On Monday, the oil marketing companies (OMCs) raised the price of petrol and diesel between 26 and 31 paise per litre across the four metros.
Accordingly, the price of petrel increased by 29 paise per litre to Rs 96.41 per litre and diesel by 30 paise per litre to Rs 87.28 per litre in Delhi.
In the city of Mumbai, where petrol prices crossed Rs 100 mark for the first time ever on May 29, the fuel price reached new high of Rs 102.58 per litre on Monday. The price of diesel also increased in the city by 31 paise per litre to reach Rs 94.70 a litre, the highest among metros.
Across the country as well petrol and diesel prices increased on Monday but its retail prices varied depending on the level of local taxes in different states.
Petrol prices in three other metros apart from Mumbai has also reached closer to Rs 100 per litre mark and OMC officials said that if international oil prices continue to firm up, this mark could also be breached in other places by month end.
With Monday's price hike, fuel prices have now increased on 24 days and remained unchanged on 21 days since May 1. The 22 increases have taken up petrol prices by Rs 6.01 per litre in Delhi. Similarly, diesel has increased by Rs 6.55 per litre in the national capital.
With global crude prices also rising on a pick up demand and depleting inventories of world's largest fuel guzzler – the US, retail prices of fuel in India is expected to firm up further in coming days. The benchmark Brent crude is currently close to $74 on ICE or Intercontinental Exchange.
Developed INDIA with efforts of every single individuals by:PM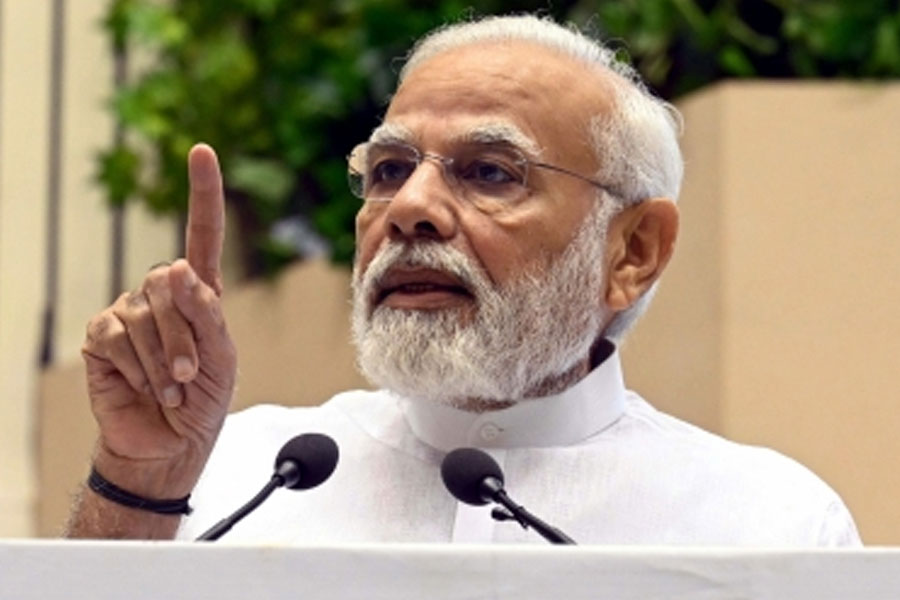 India will emerge as a "developed" nation by 2047 with efforts of every single individual, Prime Minister Narendra Modi said here on Saturday.
He was addressing a gathering after inaugurating Madhusudan Sai Medical Sciences and Research Institute of Satya Sai Ashram at Muddenahalli here.
"People ask how will India progress to become a developed nation within a short period by 2047, which marks the 100th year of independence? The answer with conviction and commitment would be "sab ka prayason se" (with the efforts of all).
The dream will turn into a reality with the hard work of every single individual of the country. The government is encouraging collective efforts. The role of social and religious institutions in this regard is also important, PM Modi stated.
There were less than 380 medical colleges in the country and after BJP took over, the number has increased to 650. Among them, 40 are located in the aspirational districts. The number of medical seats have been increased in the country considerably, PM Modi said.
Number of doctors who passed out in 75 years, will now graduate in 10 years. There are 70 medical colleges in Karnataka and a double engine government has established one in Chikkaballapur, he noted.
The previous governments were engaged in enacting games over languages. No step was taken to ensure medical and engineering education in Kannada language. No interest was shown. "Now, provision has been made to pursue medical education in all Indian languages, including Kannada," PM Modi explained.
The opposition has treated the poor as their vote bank. But, BJP made it the highest objective to uplift the poor. The BJP is providing them with medicines at a cheaper price through Pradhan Mantri Janaushad outlets. The poor did not dare to go to hospitals and the government has made arrangements to get free treatment up to Rs 5 lakh, PM Modi stated.
Anti-hijack drill conducted at Jammu Airport
An anti-hijack drill was jointly conducted by different agencies at Jammu airport to validate the processes by inter agencies during such crisis, a defence spokesperson said in a statement on Saturday.
"A Full Fledged Anti Hijack Drill was conducted by NSG at Jammu airport on March 24 with activation of Anti Hijack committee at Air Force Station Jammu," the statement said.
"This exercise involved all key stakeholders from Indian Air Force, AAI, state government, JKP, CISF, IOC and other key players."
The drill involved entire spectrum of events including negotiations with hijackers followed by intervention and overpowering of hijackers by a potent team of NSG.
"The exercise gave a unique opportunity to validate processes by inter agencies during such crisis. An Air India aircraft which landed at Jammu in the afternoon was utilised for the realistic drill. The exercise was successfully conducted bringing valuable lessons and training for all stakeholders," the statement added.
Bihar: 7-yr-old boy dies after brutal assault by teacher
A seven-year-old boy died in Bihar's Saharsa district on Friday after an alleged brutal assault by his teacher.
The victim, Aditya Kumar, was an LKG student at a private school in a village under the Sadar police station. He had been living in a hostel since the last 10 days.
His parents are residents of the adjoining Madhepura district.
According to the police, the school administration informed Aditya's parents that he became unconscious and was admitted to a private hospital.
By the time his parents arrived, the victim died.
"We sent our child to the school cum hostel in Saharsa district on March 14. We received a phone call on Friday that Aditya became unconscious and was admitted to a private hospital. When we reached the hospital, he was already dead," said Prakash Yadav, Aditya's father.
"We have sent the body for post-mortem to ascertain the actual cause of death. The family members alleged that he died due to the physical assault. We are also trying to arrest the owner of the school. He is absconding. We have lodged an FIR and efforts are on to nab him," said Brajesh Chauhan, Sub-inspector of Sadar police station.