Flight bookings from Darbhanga to start by Sept-end: Civil Aviation Minister
Flight bookings from Darbhanga to Delhi, Mumbai and Bengaluru will start by the end of September, said Civil Aviation Minister Hardeep Singh Puri on Saturday.
Puri also reviewed the groundwork of Darbhanga airport in Bihar.
A ministry statement quoted him as saying that flight operations will begin in the first week of November, before the auspicious festival of Chhath Puja.
He further said that this a boon for 22 districts of North Bihar.
"Civil Aviation Minister reviewed the progress and construction status of the Darbanga airport."
He added that arrival and departure halls, check-in facility, conveyor belt etc have already been installed and remaining work will be completed before end of October. Spicejet has already been awarded this route under RCS-UDAN.
Besides Darbanga, the Minister reviewed the status of Deoghar airport in Jharkhand.
Puri said that the work at the Deogarh airport is at an advanced stage and will be completed on schedule.
"Apart from providing aviation connectivity to the Santhal region, the airport in Deoghar which is strategically located to provide connectivity to Patna, Kolkata and Bagdogra will also be able to serve people from Bhagalpur and Jamui districts of Bihar," the statement said.
"The Minister has stated that this is one more step under the ambitious UDAN Scheme to provide air connectivity to the interior regions of the country under the motto 'Sab Uden, Sab Juden.'"
Unilever to cut thousands of jobs globally
Consumer goods giant Unilever is set to announce thousands of worldwide job cuts this week, the BBC reported.
The Marmite and Dove soap maker will slash the positions in more than 100 countries, with cuts in the "low thousands" planned, the BBC report cited a source as saying.
It comes a week after the firm failed in its bid to buy the consumer health division of GlaxoSmithKline (GSK) for 50 billion pounds.
Unilever, which declined to comment on the cuts, faces mounting pressure from investors to accelerate its growth.
The UK-based firm, which has 149,000 staff worldwide, will make the layoffs as part of a wider restructuring that will see it adopt a more competitive operating model.
It is not yet clear where the job cuts will fall. The firm employs more than 6,000 people in its operations in the UK and Ireland.
Last week, Unilever sparked anger from some investors when it dropped a short-lived pursuit of GSK's healthcare business, the BBC report said.
Unilever had initially said it wanted a bigger slice of the personal healthcare and hygiene market, to offset slow growth in its foods business.
But GSK, which owns brands such as Sensodyne toothpaste and Panadol painkillers, said the offer "fundamentally undervalued" the division and Unilever has since refused to raise its bid.
The saga has sparked unease about the firm's management under Chief Executive Alan Jope, with the head of Unilever's 13th biggest investor labelling the GSK bid as a "near death experience".
Terry Smith, who runs Fundsmith, urged the company to focus on operating performance its existing businesses "before taking on any more challenges".
In a further twist on Monday, it emerged that the New York-based activist investor Nelson Peltz had taken a position in Unilever.
Peltz's hedge fund Trian Partners has previously demanded reforms at rival consumer goods firms Procter & Gamble and Mondelez, the report said.
Equities reverse from sharp decline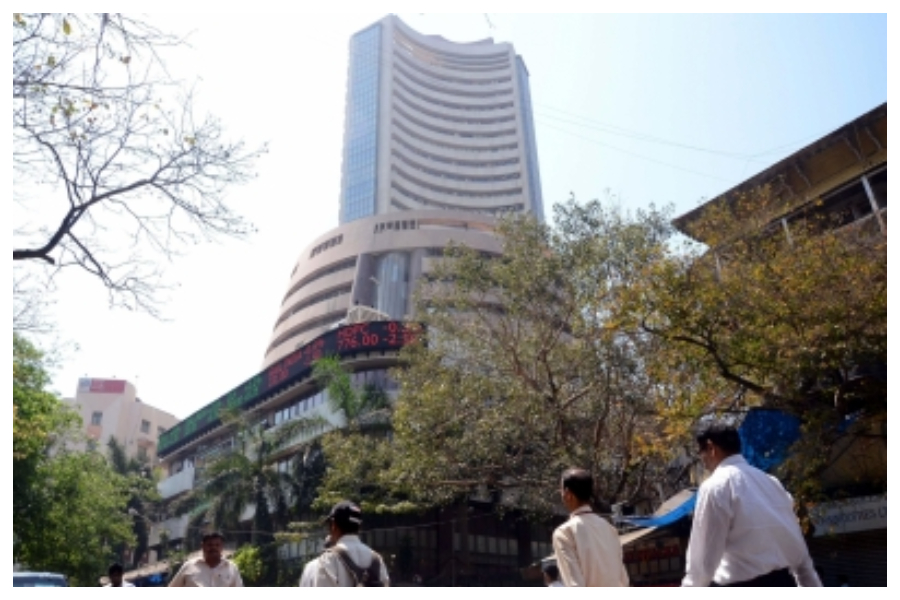 After a sharp freefall on Monday due to heavy fund outflows by foreign institutional investors as well as fears of policy tightening ahead of the US Fed's monetary policy meeting, Indian equities rose marginally in early trade on Tuesday.

The gains came after five consecutive sessions fall in the indices.

On Monday, Senses and Nifty declined around 2.6 per cent each as FIIs sold portfolios worth Rs 3,751.58 crore on BSE, NSE and MSEI in the capital market segment, data revealed.

At 10.00 a.m., Sensex traded at 57,565 points, up 0.1 per cent from the previous close of 57,491 points. It opened at 57,158 points.

Nifty traded at 17,188 points, up 0.2 per cent from the previous close of 17,149 points. It opened at 17,001 points.

On the stocks front, Axis Bank, JSW Steel, Bharti Airtel, Hero Motocorp, Power Grid Corporation were the top gainers, while Reliance Industries, Asian Paints, HDFC, HDFC Bank, Wipro were the top losers in the morning session.

"Nifty stares at the prospects of extending downsides aiming for the recent low of 16,410, or even 15,900. Reversal prospects rest on the ability to stage a close above 16,820 today. Prospects of an intraday bounce back will brighten on push above 17,115, but expect 17,240-390 to keep a lid," said Anand James – Chief Market Strategist at Geojit Financial Services.


Measures to widen tax base could be focus area in Union Budget
Tax.
The decline in the tax-GDP ratio over the years and declining share of direct taxes in total tax revenue, clearly suggest that the Central government should emphasize in the Union Budget 2022-23 on substantially improving the tax revenue, Primus Research said in a note.

The policies regarding 'tax effort' could be designed through various ways such as, rationalising tax rates, policies regarding widening tax base and net, and improving tax compliance and tax administration.

This process would have enormous implications on ameliorating economic growth, deficit (in both the absolute term and as per cent to GDP) would come down.

It added that the Budget for FY 2022 should continue to provide more support on the demand side than the supply side by reviving the informal sector and MSMEs.

It is expected that against contraction in revenues, increase in expenditures could collectively revive the aggregate demand in the economy. This could lead to a high growth in the near future, henceforth, reducing the fiscal deficit (estimated to be 6.8 per cent in 2021-22) both in absolute terms and as a percentage of GDP.

In this regard, it is expected that central government would re-assess its ministry-wise allocations, and increase spending on social and economic sectors to boost aggregate demand in the economy.