Fit and fine, Sharad Pawar discharged from hospital
Nationalist Congress Party President Sharad Pawar's health is fine and he was discharged from Breach Candy Hospital a short while ago, a top official said here on Saturday.
Appearing cheerful but a bit weary, Pawar returned home to his residence in Silver Oaks, south Mumbai, five days after he underwent an emergency endoscopy on March 30 to extricate a gall-bladder stone.
He had been rushed to the hospital last Tuesday following complaints of abdominal pain owing to the gall-bladder stone, sparking concerns among the Pawar clan, party workers and other political parties leaders.
"Pawar Saheb was checked upon by a team of doctors today and his health is stable. He has been advised rest for 7 days and after 15 days, if all his parameters are stable surgery on his gall-bladder will be performed," said NCP National Spokesperson and Minority Affairs Minister Nawab Malik.
He also requested the NCP cadres and other well-wishers to refrain from visiting him as the 80-year-old party patriarch needs complete rest to recuperate.
Fadnavis: MVA govt 'most corrupt', betrayed public mandate in 2019
In a stinging counter-attack at Maharashtra Chief Minister Uddhav Thackeray, Leader of Opposition Devendra Fadnavis once again labelled the MVA government as the "most corrupt" in the state's history, here on Saturday.
Rubbishing Thackeray's statements on Friday night that the BJP was misusing central agencies like ED, IT, CBI to target the non-BJP ruled states, Fadnavis defended the Centre, saying it was not doing so.
"If indeed the Centre had really misused the probe agencies, then half the MVA cabinet ministers would have been in jail. The parties like Congress are scared because PM Narendra Modiji will not rest till he uproots corruption in the country," Fadnavis asserted.
Alleging that massive 'dalali' (middlemen deals) are going on, Fadnavis declared that as long as corruption exists in the state, the central agencies would keep coming here.
The BJP leader also alleged that the MVA ministers are having a 'software' for indulging in 'vasuli' (extortion), and other corrupt activities are going on in full swing in the state.
On the CM's call to his party workers to "learn from West Bengal", Fadnavis asked whether the CM wanted to make Maharashtra a "lawless state" like West Bengal, and said the BJP would fight it tooth-and-nail.
Slamming the CM's challenge to the BJP to "topple the MVA government", Fadnavis said that the CM was speaking only out of 'sheer frustration', and claimed the BJP is not interested in bringing down the government which would collapse on its own.
Rejecting Thackeray's charges, Fadnavis reiterated that the Shiv Sena had betrayed the people's mandate in the 2019 assembly elections by allying with the Nationalist Congress Party-Congress to form the MVA government, in the name of fulfilling the promise made to the late Balasaheb Thackeray to have a Shiv Sainik as the CM.
"If you were so keen to make a Sainik the CM, then why did you bypass all other senior leaders in your party? It was always your personal ambition to become the CM – nothing wrong in this – but at least drop this mask now," Fadnavis said.
The BJP leader's response came to Thackeray's thunderous speech at the Shiv Sena's annual Dassehra rally held in Shanmukhananda Hall.
RTI: Maharashtra LoP Devendra Fadnavis is a 'Man of Letters', 230-plus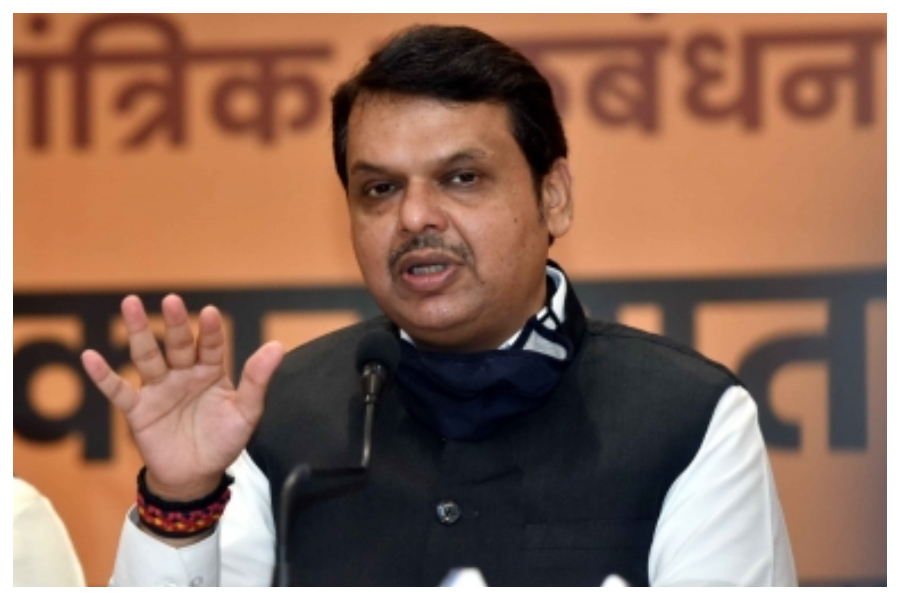 The Bharatiya Janata Party's Leader of Opposition Devendra Fadnavis — whose political bark is considered worse than his bite — also uses the pen, literally, to bulldoze the Maha Vikas Aghadi 'auto rickshaw' government, no-holds-barred.
Not content with regular jibes at the ruling Shiv Sena-Nationalist Congress Party-Congress alliance in general and Chief Minister Uddhav Thackeray in particular, Fadnavis also regularly pens his pricks and pains, at the MVA — quite frequently.
As per an RTI reply from the Maharashtra Chief Minister's Office CMO, in around 22 months Fadnavis has shot off — on record — various issues to the CMO vide a whopping 231 letters.
"In the 22 month period from November 2019 – September 2021, this comes to roughly 10 letters every month or nearly three for a working week…" said RTI activist Prafful Sarda.
Sarda had penned the RTI query to the CMO, seeking, among other things, the number of letters sent by the Leader of Opposition (Fadnavis) to the Chief Minister (Thackeray), and got the revealing letter-in-reply.
"This is more than 7 times the number of published letters that Pandit Jawaharlal Nehru had penned to his doting minor daughter Indira (Priyadarshini) Nehru while he was incarcerated in jails during the Independence Movement, later published as a literary masterpiece, 'Letters From A Father To His Daughter' (1929)," Sarda pointed out.
Sources say that usually Fadnavis writes about mostly state-related or political issues to the Chief Minister, and in the initial days, his letters rattled the fledgling MVA ministers and officials.
Later, the old economic theory came into play — 'the more you have of something, the less you want, the more of it', with Fadnavis' letters averaging one-to-three pagers, becoming less awesome, plus the government's response is not known.
With time Fadnavis' painstakingly printed letters, both in email and hardcopy on the glittering 'Leader of Opposition' letterhead — where his name is proclaimed in larger size than the august post he holds — came to be treated as 'routine', not ruffling the officialdom.
Official sources wonder, if the Honourable Leader of Opposition has indeed written so many letters in such a short period, "it may be a record of sorts", with each letter winking — "Mee Punha Yaeen (I will return)" – a la Fadnavis!
"In the past, at best we recall barely a handful of letters from any Hon.' Leader of Opposition to the reigning Hon.' CM… Usually a phone-call or a mere word was enough to get things moving… So many letters are unheard of… makes one wonder about the possible intentions," said a senior former officer.
To Fadnavis' credit, some of the letters he penned, mostly in Marathi, few even in English and Marathi for the larger audiences, many posted on social media, raised pertinent current issues and even garnered huge media publicity, ensuring he remained in the spotlight.
But, in some dark moments, he grabbed the limelight by unilaterally proclaiming – "I feel I'm still the CM" — to drive the entire state into splits, with MVA leaders urging the BJP to ensure proper treatment for mental problems, hallucinations, or trauma of his defeat two years ago which he still cannot digest, etc.
BJP claims Fadnavis' statement misconstrued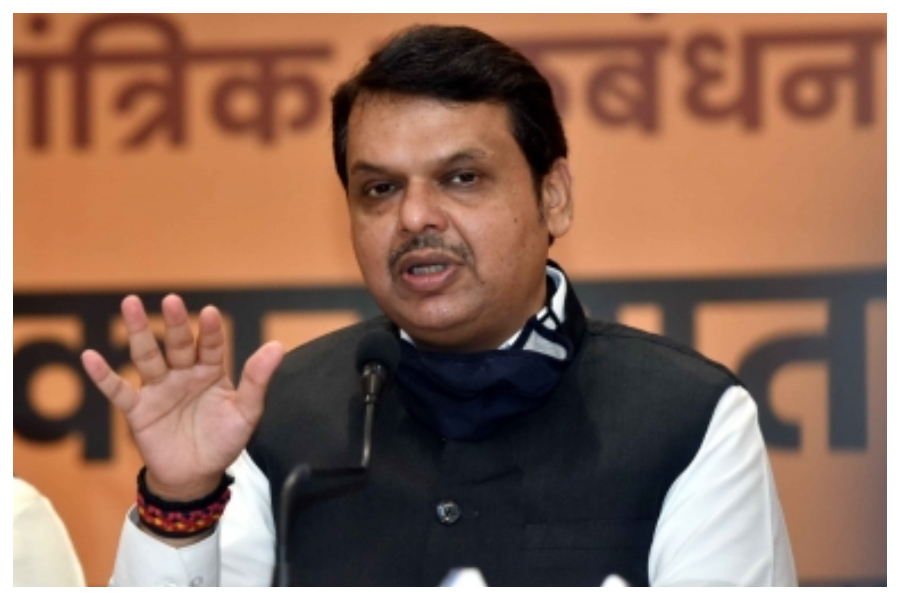 A day after Maharashtra Leader of Opposition Devendra Fadnavis said he still feels he's the Chief Minister, the Bharatiya Janata Party claimed that his remarks were 'misinterpreted', here on Wednesday.
Talking to media-persons, BJP State President Chandrakant Patil attempted to straighten the record by claiming that "as usual, Fadnavis' statement was misconstrued".
"What Fadnavis actually meant was that wherever he goes as the Leader of Opposition, the people have the same expectations from him as when he was the CM," Patil said.
He said that Fadnavis is constantly on the move, visiting people in flood hit areas, or rain-ravaged districts, the farmers and others who crowd around him and seek his help.
To a pointed query whether it was possible that Fadnavis could return as the CM, Patil shot back: "How can I say, I am not an astrologer!"
Reminiscent of his 2019 pre-polls proclamation of 'Mee Punha Yaeen' (I will return) Fadnavis stated at an open function in Navi Mumbai that he still feels he's the state CM owing to the immense love and affection showered by the people of the state.
"The people of the state have never made me feel that I am not the CM. I still feel that I am the CM. I have not been sitting at home. I have been working very hard and touring all over the state for the past two years. But the people's love and respect has not waned," Fadnavis asserted.
Going into splits, the ruling Maha Vikas Aghadi (MVA) leaders slammed him for continuing to 'day-dream' and not willing to accept the stark reality that the BJP was voted out of office two years ago; and Fadnavis' claims even attracted sly sniggers from sections of his own party.
The Shiv Sena-Nationalist Congress Party-Congress leaders even advised the BJP to ensure prompt medical attention and get Fadnavis treated for shock, hallucinations, trauma and mental problems before its too late.