First of $100M Covid aid from US arriving in India
A man receives a COVID-19 PCR nasal swap at a COVID-19 testing site in Washington, D.C., the United States, Nov. 13, 2020. (Photo by Ting Shen/Xinhua/ians)
Two US planes carrying oxygen cylinders, rapid testing kits and N95 masks that are the first of Covid-19 assistance totally worth $100 million were to have arrived in India on Thursday night, according to US officials.
"The planes carried the first tranche of the assistance, which includes oxygen cylinders, rapid diagnostic tests, and N95 masks to protect frontline workers," President Joe Biden's Deputy Principal Spokesperson Karine Jean-Pierre said on Thursday.
"Additional flights carrying the remaining assistance, including oxygen generators and concentrators are scheduled to depart in the upcoming days," she added.
The US is delivering supplies worth more than $100 million in the coming days to provide urgent relief to our partners in India," State Department Spokesperson Ned Price said.
"US government flights will start arriving in India tonight and they will continue into next week," he said.
"Just as India sent assistance to the US when our hospitals were strained early in the pandemic, the US is determined to help India in its time of need," he said.
In addition, "private companies, non-governmental organisations, and thousands of Americans from across the country have mobilised to deliver vital oxygen, related equipment, and essential supplies for Indian hospitals," Price said.
Price said that the effort to help India has to be broad-based with the participation of the private sector, "the advocacy community" and civil society groups.
"Our assistance, we hope, will have a catalytic effect on society more broadly here and around the world to come to the aid of the Indian people," he said.
"To galvanise the private sector," he said that Secretary of State Blinken spoke earlier this week with the US Chamber of Commerce and the Department's Coordinator for Covid-19 Response, Gayle Smith, followed it up with another call to make the point that "everyone has a role to play."
He was asked by a reporter about reports that there were differences on aid distribution with the US wanting to do it through NGOs and local governments while the Indian Central Government wanted the aid routed only through it.
Price said, "Our goal is to see to it that this aid – and this is a goal, of course, that we share with the Indian Government – is to see to it that this aid is put to immediate and effective use."
Clash at Afghanistan-Iran border a misunderstanding: Taliban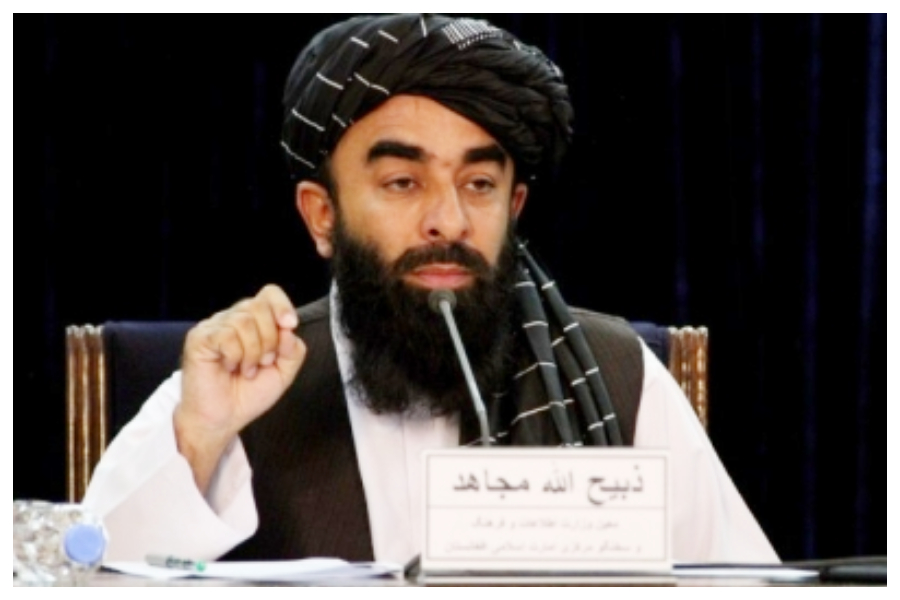 Taliban spokesman Zabihullah Mujahid has confirmed a clash between the border forces of Iran and Afghanistan and described the incident as a "misunderstanding."
According to media reports, a clash broke out between the forces of the two countries at a border point between Iran and Afghanistan's western Nimroz province.
"The clash in border area of Kang district in Nimroz province between border forces of Afghan and Iran was a misunderstanding at local level and has been solved," Mujahid tweeted on Wednesday, Xinhua news agency reported.
"To prevent such incidents in future, the leadership of the Islamic Emirate has issued necessary directives," Mujahid said.
Global campaign under Xi Jinping to exploit extradition treaties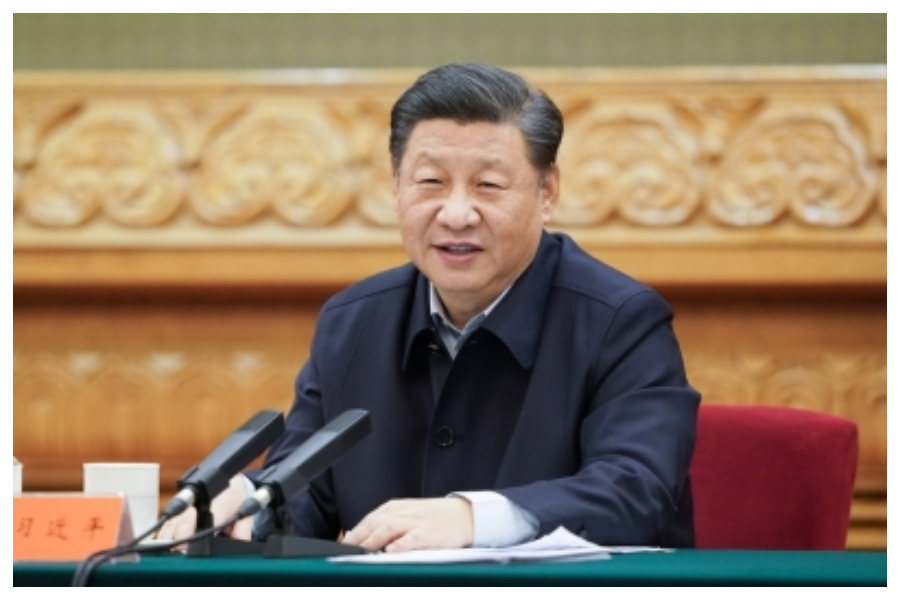 A new report documents hundreds of cases of the People's Republic of China's (PRC's) international harassment campaign against Taiwanese nationals via deportations and extraditions.
The report by Safeguard Defenders presents the fullest picture to date of this alarming trend. "This international persecution of Taiwan nationals amounts to an assault on Taiwanese sovereignty, and is part of the larger global campaign under Xi Jinping to exploit extradition treaties, mutual law enforcement agreements, and other multilateral institutions for the Chinese Communist Party's political objectives," it said.
China has increasingly shown that it has no regard for the rule of law, and will violate international norms without hesitation in pursuit of its opponents around the world. Through transnational repression and formal extraditions, China is pursuing economic fugitives, Uyghur refugees, human rights defenders, and fleeing Hong Kongers. But one group that has received far less attention to date: hundreds of Taiwanese nationals have been detained and forcibly extradited to mainland China from around the world, the report said.
International extradition and human rights norms set out clear conditions on acceptable extraditions and grounds for automatic rejections. At the core of these international norms is the principle of non-refoulement, which simply dictates that no country is to send anyone to another country where they are at risk of persecution or gross human rights abuses.
Conditions in China are such that fundamental human rights are wantonly denied, with impunity. These human rights abuses are both widespread and systematic as Safeguard Defenders has reported elsewhere.
The extradition of Taiwanese nationals to the PRC under pressure from Beijing should very much be seen as a violation of their human right to a fair trial, and their right to be free from torture, the report said.
Safeguard Defenders has documented over 600 cases between 2016 and 2019 of Taiwan nationals abroad who have been extradited or deported from countries across Asia, Africa, and Europe. However, they have not been returned to Taiwan.
Under increasing pressure from Beijing, foreign governments are instead forcibly sending them to China where they have no roots and no families. These forcible transfers are also often taking place following the denial of access to Taiwanese consular support or communication in the sending country, and sometimes followed by ongoing denial of contact with Taiwanese officials or family members once they are in China.
These forced transfers put Taiwanese nationals at risk of severe human rights abuses. This pressure from Beijing is furthermore a direct refutation of China's obligations under the Cross-Strait Agreement on Joint Crime-Fighting and Judicial Mutual Assistance Agreement. Just as much as it is being used to bolster Beijing's influence abroad, it is being used as a tool to undermine Taiwan's sovereignty.
Why is India not banning int'l flights, Kejriwal asks PM
In the wake of emergence of a new Covid-19 variant — Omicron, Delhi Chief Minister Arvind Kejriwal on Tuesday requested Prime Minister Narendra Modi to ban international flights as most of them land in the national capital.
"Many countries have stopped incoming flights from Omicron-affected countries. Why are we not following their suit? In the first wave also, we had taken time to stop foreign flights," Kejriwal said in a tweet, adding that most of the foreign flights come to Delhi, which is the most affected state.
He requested the prime minister to "kindly stop flights immediately." The AAP leader had quoted a media report: "A South Africa returnee has tested positive for COVID-19 in Chandigarh. One of his family members and domestic help are also positive for the disease. The samples of positive cases will be sent for whole-genome sequencing to NCDC, Delhi to ascertain a variant of coronavirus".
With the news of Omicron, being detected in South Africa, scientists and health experts in India have said that new waves of infection are anticipated and unless we act quickly and efficiently, the country will possibly see repeat waves. The variant has also been declared as a variant of concern by the World Health Organisation (WHO).
On Sunday, Kejriwal wrote to Prime Minister Narendra Modi, requesting him to stop international flights from regions witnessing a rise in Covid-19 cases. Meanwhile,
Meanwhile, Delhi government-run Lok Nayak Jai Prakash Hospital has been designated to treat patients testing positive for the new Covid-19 variant Omicron.
The hospital has been asked to earmark wards for isolating and treating such patients.In order, the Health Department has directed the hospital not to deny admission to patients infected with the new variant on any ground.