Filmmaker Ashvin Kumar: Wrote 'Road To Ladakh' keeping Irrfan bhai in mind
New Delhi: Filmmaker Ashvin Kumar during a press conference regarding "No Fathers in Kashmir" in New Delhi, on April 2, 2019. (Photo: Amlan Paliwal/IANS)
Oscar-nominated and National Award-winning filmmaker Ashvin Kumar worked with Irrfan in his 48-minute short film "Road To Ladakh" in 2004, and he says the experience changed his outlook towards professionalism and filmmaking. An emotional Ashvin says he feels "cheated" on Irrfans sudden demise, on April 29.
Drop out of London Film School, Ashvin recalls he had no budget to pay the actor. He requested Irrfan if he could come forward to support the film.
"I wrote 'Road To Ladakh' keeping Irrfan bhai in mind. I needed his support and he did that quite willingly. I remember when we were in Delhi before leaving for Ladakh, that evening bhai had met with an accident. He injured his wrist. He had all the medical reason to back out as I was not paying him and he was voluntarily supporting the film. But he said, 'I promised you, I will keep my words'. The more I got to know him, my respect for him as an individual amplified. He did not know back then that he had high altitude sickness, and we discovered that once we went to Ladakh. He was sick, with an injured wrist and living under extreme weather condition inside a tent like all of us. But he did not give up. He constantly supported us ," recalled Ashvin, speaking to IANS.
The story of the film revolves around a strange relationship between a terrorist and coke-snorting fashion model on a chance road trip they end up sharing in Ladakh. The last leg of the film involves a bed scene that was quite aesthetically shot, and which unveils the truth of the male protagonist.
Being a debutant, how was it to direct an actor like Irrfan in such a scene in such a vital stage of the story?
Ashvin recalled: "That was a crucial scene and I had to justify the scene with certain aesthetics and projection of raw emotions. I remember Koel was a little reluctant. Although Irrfan made her comfortable, there was a certain inhibition. So, I said to Irrfan if he could remove his clothes to justify the moment. He did, and finally, it came across very beautifully. You see, in the film, Sharon (Koel Puri) was the safety blanket of Shafiq (Irrfan). Once he came out of that, he was killed."
How does the filmmaker wish to remember the actor? "Irrfan bhai had a tremendous sense of destiny and way ahead of his time. That is why perhaps he struggled much more than many, despite being so talented, in his short-lived career. I so wanted to collaborate with him once again because every time I had word with him — especially when he visited London — I just realised he had so much to offer. He changed the scene in 'alternative cinema' and I wanted to make more film with him. In a way, emotionally, I feel cheated! Irrfan bhai left too soon," Ashvin signed off.
Shruti Haasan to conduct live Instagram sessions on social issues for b'day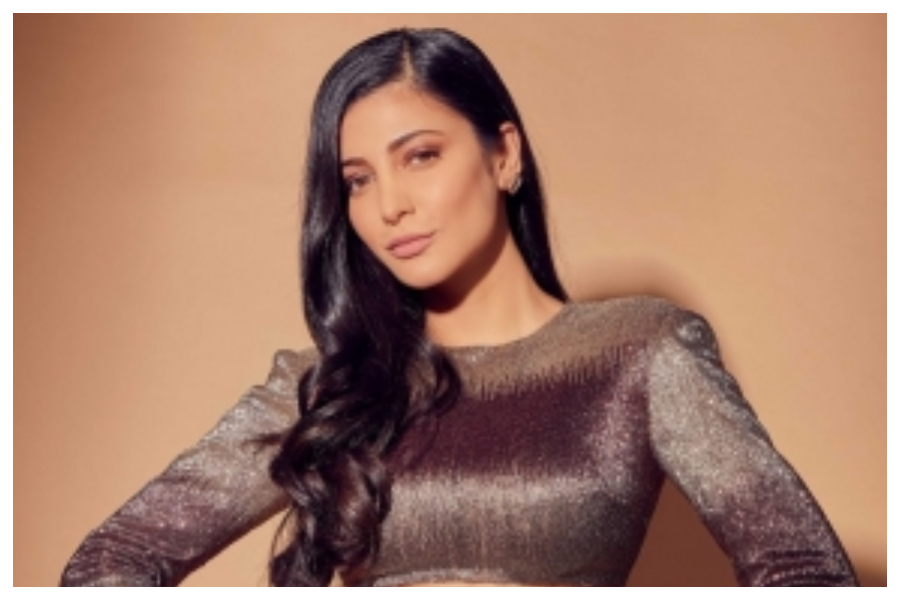 Actress and singer Shruti Haasan will conduct a series of live Instagram sessions on various social issues as part of her birthday celebrations this year.
Sources close to Shruti, whose birthday falls on January 28, said the actress has been overwhelmed with all the love pouring in from her fans who have begun celebrating the month as her birthday month.
A source said: "This year, on her birthday, Shruti has decided to address issues pertaining to society. She will be doing a series of live sessions, starting January 27 on topics such as mental health, women in films and media, and sustainability in fashion.
"On January 27, the session will be on mental health, while on January 28, which happens to be her birthday, the session will be on Women in Films and Media. On January 29, the topic will be Sustainability in Fashion.
"Through these live sessions, Shruti wants to draw attention towards topics that are usually brushed under the carpet or aren't discussed as often as they should be. All of the live sessions will have Shruti along with various influencers and hosts discussing these topics at length in an attempt to normalise these conversations in our day-to-day life."
Commenting on the same, Shruti said: "The idea behind the live sessions is to open up a discussion on these topics. There are many ways to celebrate one's birthday but my idea of a celebration is to open honest discussions, especially about the things I care about and believe need more talking.
"My aim is to let more people in on these topics, get varied perspectives from others during the live and open up these issues for others to think, discuss, share and debate."
Priyanka and Nick Jonas bring home a child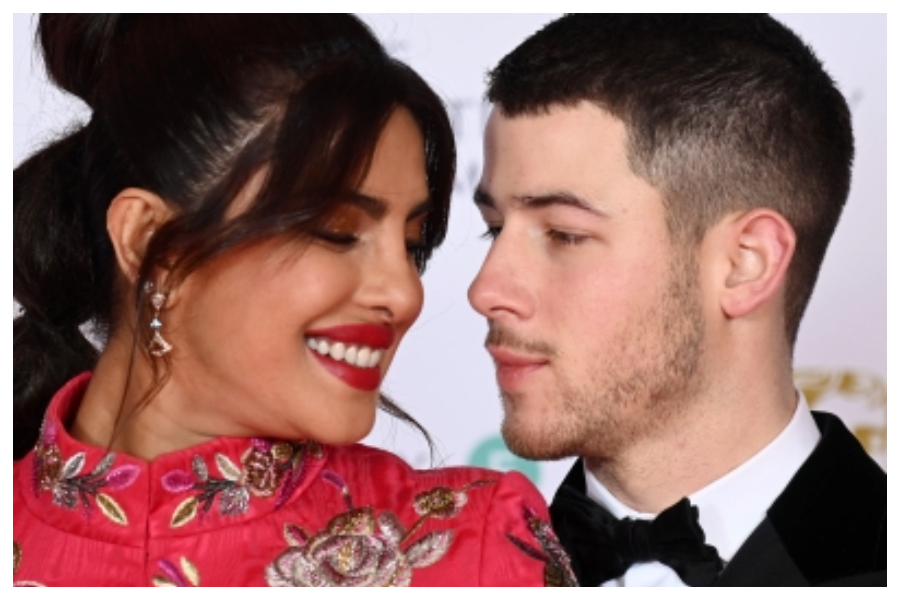 Priyanka Chopra and Nick Jonas have taken the surrogacy route to have a baby. PC made the surprise announcement at Friday/Saturday midnight.

Taking to Instagram, Priyanka said: "We are overjoyed to confirm that we have welcomed a baby via surrogate." She added: "We respectfully ask for privacy during this special time as we focus on our family."

Immediately after the announcement, more than 1.73 million of Priyanka's followers shared her joy on Instagram, showering her with heart emojis.

They celebrities who celebrated included the late basketball star Kobe Bryant's wife and philanthropist, Vanessa, Kal Penn, Shefalee Shah, Katrina Kaif, Lara Datta, Sania Mirza, Bhumi Pednekar and Radhika Jones, editor of 'Vanity Fair', where Priyanka is on the cover of the February 2022 edition.


Ranveer to Deepika: My 'babygirl lookin like a Fazillion buxxx'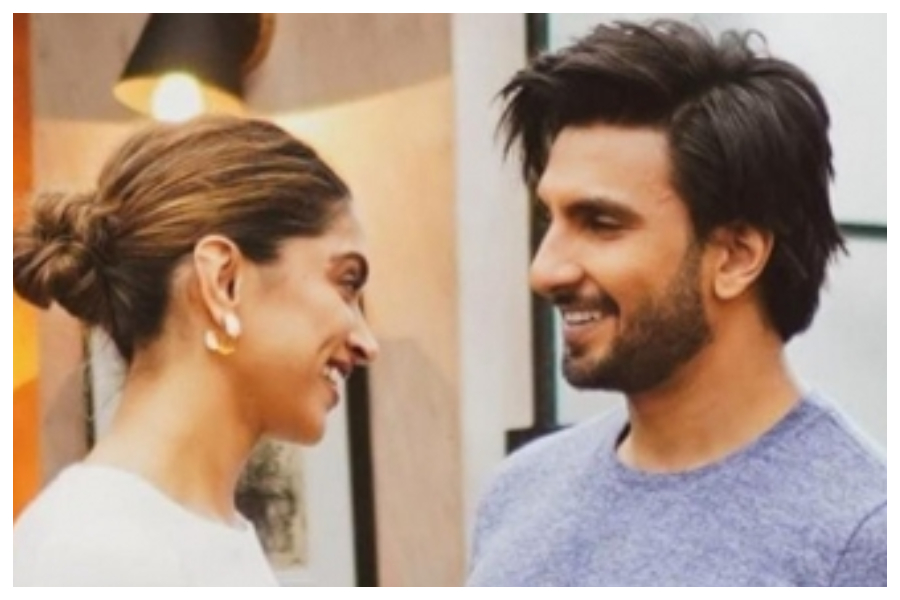 Bollywood's livewire star Ranveer Singh seems to be in awe of his actress wife Deepika Padukone's performance in the upcoming film 'Gehraiyaan' and praised her by saying his "baby girl lookin like a fazillion bux".

Ranveer, who does not shy away from professing his love for his wife on social media, posted a picture of Deepika from the film.

"Moody, sexy and intense!!!A Domestic noir ? Sign me up! All the favs @shakunbatra @ananyapanday @siddhantchaturvedi @dhairyakarwa Naseer the Legend! and my babygirl lookin like a Fazillion buxxx @deepikapadukone produced by the sexiest of them all @karanjohar."

Directed by Shakun Batra, Amazon Original Movie 'Gehraiyaan' stars Deepika Padukone, Siddhant Chaturvedi, Ananya Panday, Dhairya Karwa as leads along with Nasseruddin Shah and Rajat Kapur in pivotal roles

Jointly produced by Viacom18 Studios, Dharma Productions and Shakun Batra's Jouska Films, the movie will have its World Premiere exclusively on Prime Video on February 11.