Ex-Maharashtra Home Minister Anil Deshmukh skips ED summons once again
Former Maharashtra home minister and Nationalist Congress Party (NCP) leader Anil Deshmukh on Tuesday once again skipped the summons of the Enforcement Directorate (ED) citing Covid pandemic, in connection with its probe into the allegations of the alleged bribery. He said that he was ready to join the probe through any "video or audio" medium.
Deshmukh had skipped the ED summons last week also following searches at his residence in Nagpur. He had sought more time to appear before the financial probe agency.
In his three page letter to the ED, Deshmukh said, "I am a septuagenarian, about 72 years of age, suffering from various co-morbidities including hypertension and cardiac problems, etc. I have already exposed my person to some extent on June 25 in my long interaction with you spanning over several hours during the course of the search and recording my statement. Thus, it may not be prudent or desirable to appear in person today and I am sending my authorised representative."
The NCP leader also said that he would furnish all information and documents sought by the ED after the agency provided him a copy of the Enforcement Case Information Report (ECIR) filed by it in the case. He further mentioned that the ED summons "do not clarify" the purpose of his personal appearance before it.
On June 26, the ED arrested Deshmukh's personal secretary Sanjeev Palande and personal assistant Kundan Shinde in connection with an alleged 'hafta' case. In its remand copy of the two officials of Deshmukh, the ED said that over Rs 4 crore was collected from bar owners between December 2020 and February 2021 was routed to Deshmukh's charitable trust in Nagpur, through four shell companies in Delhi.
Deshmukh (72), is facing an ED investigation on the basis of the Central Bureau of Investigation (CBI) case as the fallout of the allegations made in a letter penned by former Mumbai Police Commissioner Param Bir Singh, who is now the Commandant-General of Home Guards.
Singh had alleged in his letter to chief minister Uddhav Thackeray in March that Deshmukh had fixed a collection target of Rs 100 crore per month for sacked assistant police inspector Sachin Vaze, who was the then head of the Crime Intelligence Unit of the elite Crime Branch-CID of the Mumbai Police. Thereafter, Singh had approached the Supreme Court which directed him to go to Bombay High Court where the CBI was asked to conduct a preliminary enquiry.
Meanwhile, Vaze was arrested by the National Investigation Agency (NIA) for the twin cases of planting of an SUV Scorpio with 20 gelatin sticks and a threat note near Antilia, the home of Reliance Industries Ltd Chairman Mukesh Ambani, followed by the murder of Thane-based owner of the SUV, Mansukh Hiran.
US: Apple, Lululemon, Foot Locker & Other Stores Looted After Riots In Philadelphia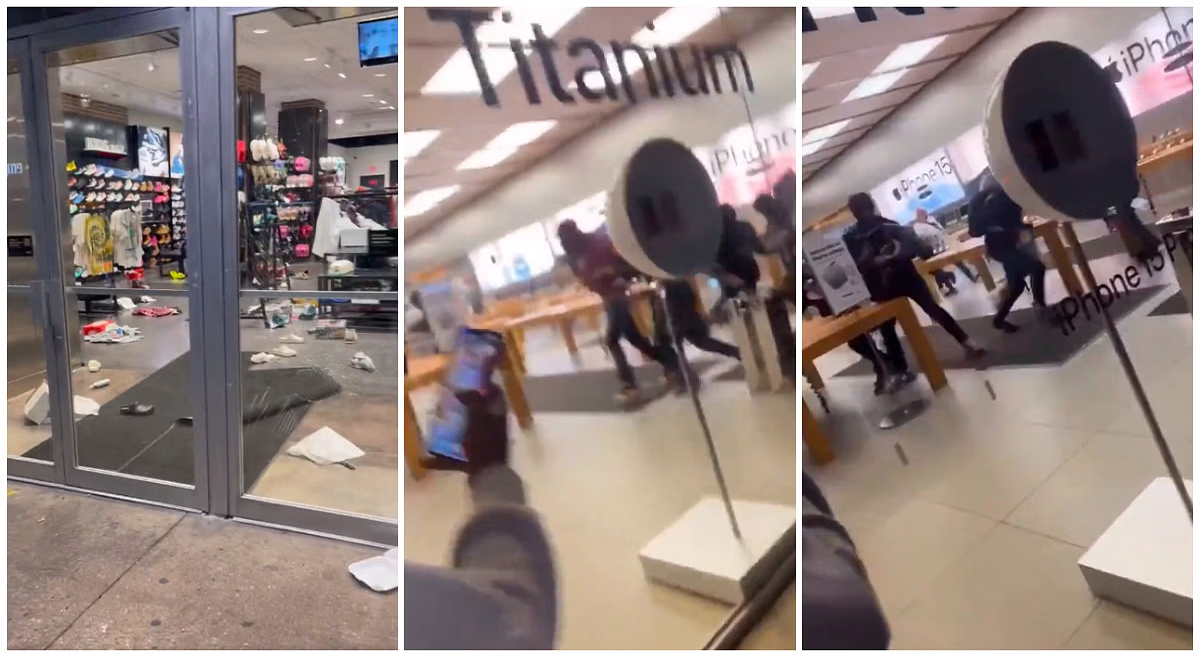 Philadelphia: In a shocking incident several stores including popular stores were looted by a crowd of juveniles on Tuesday (September 26) in Pennsylvania's largest city. Several videos of the loot are doing rounds on social media. It can be seen in the video that a large crowd of juveniles barge into the stores and loot expensive items from the stores. An Apple Store was also looted by the juveniles in Philadelphia's Center City.
The stores that were looted include famous stores like Apple, Lululemon and Footlocker
The stores that were looted include famous stores like Apple, Lululemon and Foot Locker. There are reports that the watchman at the Foot Locker store was assaulted by the mob. The Philadelphia Police have denied the claims that the robberies has any connection with the demonstrations and protests held over the death of Eddie Irizarry.
Crowd looting several stores one by one in Philadelphia
The videos that are going viral on social media shows crowd looting several stores one by one in Philadelphia. A video shows that youngsters barge into the Apple store and steal iPhones, iPads and other Apple devices from the store and flee from the store. There are videos that show that the stores are ransacked and the front glass of the Footlocker store is broken and all the accessories are lying on the floor after the crowd left the store after looting it.
Police said that it has activated Citywide Rapid Response
Police said that it has activated Citywide Rapid Response after the incident of riot and loot in the City Centre area. The police said that it had activated the Citywide Rapid Response after the large crowds of people were gathering and rioting and engaging in extensive looting. The Police further said that incidents of multiple stores have been broken into were reported. The Police have also advised people to refrain from going to the City Center area.
Ujjain: 12-Yr-Old Girl Raped, Walked Semi-Naked On Road For 2.5 Hrs, Denied Help By Locals; Disturbing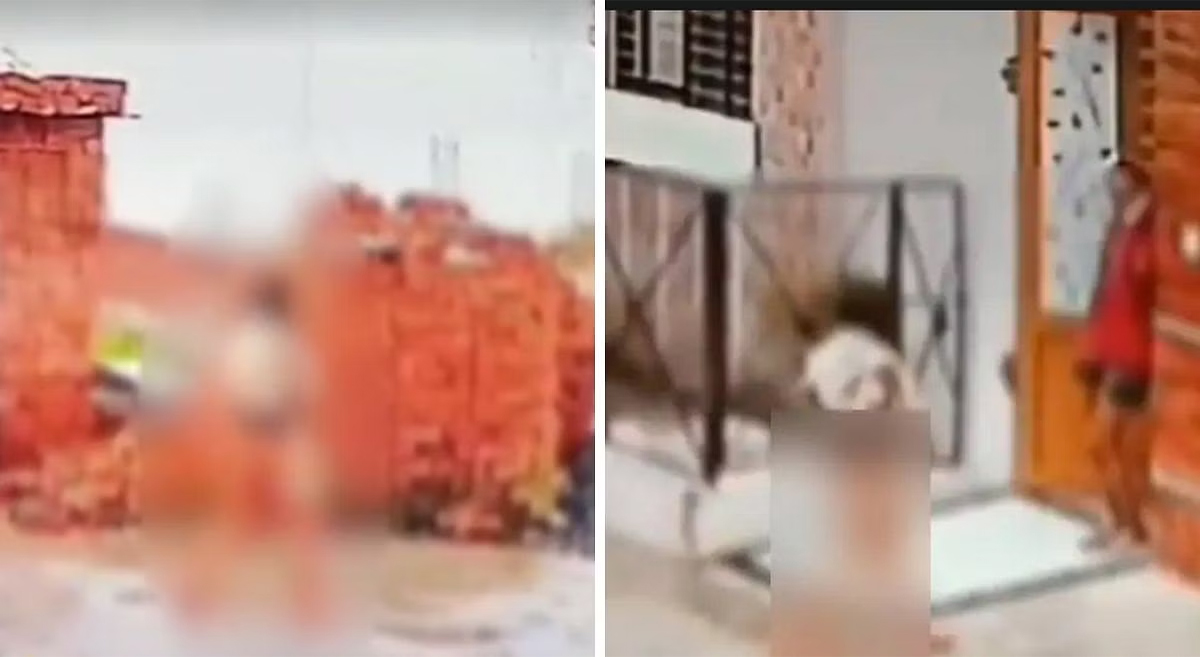 Ujjain: In a disturbing incident from Madhya Pradesh's Ujjain district, a 12-year-old girl, after she was raped, was refused help by residents as she kept pleading for help from home to home while bleeding and in a semi-naked condition, showed a video that has surfaced, once again raising question marks on tall claims made by leaders on safety of girl child and women in society.
According to police, the girl was found with injuries on Monday evening near Dandi Ashram on Badnagar Road which falls under the Mahakal police station area.
The girl's clothes were torn and there were also blood stains on her body as she had bled heavily. Shocking details emerged about the case as the girl, with nowhere to go, had to ask for help in the colonies of Sanvarakhedi Simhastha Bypass. However, a video clip showed the girl being shooed away even as she asked for help from the people.
The girl, who reportedly walked for more than eight kilometres and over two-and-a-half hours, was finally helped by a priest of an ashram where she reached on foot. The girl was given a towel by the priest so she could cover herself and then taken to the district hospital for a check-up.
From there, she was taken to the Indore hospital and she had also lost blood. The police personnel came to her rescue and volunteered for blood donation.
However, when the senior police officials asked the girl what happened, her replies were not coherent as the girl was understably not out of the trauma.
Ujjain police chief Sachin Sharma informed that a police team had been formed to nab the accused and said that a case has also been registered under the stringent Protection of Children from Sexual Offences (POCSO) act as rape was confirmed.
Police also said that the girl's accent indicates of hints that she is from Prayagraj in Uttar Pradesh. However, she has not given all details by her yet and also claimed that something wrong was done with her mother too, but couldn't elaborate further on her comments. Investigation is underway in the case.
Abhay News channel, which covers news and developments from Ujjain, reported on the incident and also showed the shocking visuals on its news programme.
Meanwhile, former Madhya Pradesh Chief Minister and senior Congress leader Kamal Nath also posted on X about the incident. "It is heart-wrenching to see a case of extremely cruel abuse of a small girl in Ujjain," said the Congress leader in his tweet.
"Madhya Pradesh is becoming the most unsafe state for daughters. For this government, the safety of daughters is only a matter of advertisements and speeches," wrote Kamal Nath in another post.
Thane Crime: Man Held For Strangling His Mentally-Challenged Daughter To Death In Dombivli
Thane, September 25: A 35-year-old man has been arrested for allegedly strangling his 10-year-old mentally-challenged daughter to death in their house in Thane district of Maharashtra a day before, police said on Monday. The couple has four daughters, aged between 5 to 14, and the youngest of them lives with her grandparents in their native village, a police official said.
Agrahari is an alcoholic and used to beat his wife
The accused Manoj Agrahari allegedly strangled his daughter, Lovely, at their home in Dombivli when other members had gone out, an official said quoting the FIR. Agrahari is an alcoholic and used to beat his wife, he said.
The accused works at a grocery shop while his wife is employed at a company
The accused works at a grocery shop while his wife is employed at a company in the MIDC area of Dombivli. The victim, Lovely, has been mentally challenged and also speech and hearing impaired since her birth.
When the girl rushed home she saw her sister lying dead on bed and alerted her mother
According to the complaint, Agrahari went to the scrap shop where his 14-year-old daughter was working on Sunday and told her that Lovely was dead. When the girl rushed home she saw her sister lying dead on bed and alerted her mother, the official said. Police have registered a case of murder under the Indian Penal Code and conducting further investigation.