Ekta Kapoor says she has voice notes of victim's mother proving rape charges against Pearl V. Puri are false
Producer Ekta Kapoor on Saturday expressed support for actor Pearl V. Puri, who has been arrested by Palghar police in Maharashtra for allegedly molesting and raping a child. Ekta says she has voice notes and messages of the alleged victim's mother claiming that the rape and molestation charges are stories created by her husband in order to keep their child by proving that a working mother cannot take care of a kid.
Ekta posted an Instagram picture with Pearl on Saturday. Alongside the photo, she wrote a long note stating that the film industry is as safe or as unsafe as any other business.
She wrote: "Will I support a child molester…or a molester of any kind? But what I witnessed from last night to now, was the absolute low in human depravity. How can humanity go to this level? How can people who are upset with each other, drag a third person into their own fight?"
"How can a human being take on another human being and do this?"
"After various calls with the child's/girl's mother, who openly said that Pearl was not involved and it's her husband trying to create stories to keep her child and prove that a working mother on a set cannot take care of her kid," Ekta added.
She claimed that if this is true "then it is wrong on so many levels".
"Using an extremely important movement like 'Me Too' frivolously, to get your own agendas met with and mentally torturing a child and making an innocent person guilty. I have no right to decide, the courts will decide who is right and wrong," she said.
"My opinion only comes from what the girl's mother said to me last night and that is — Pearl is innocent… and it is very, very sad if people are using various tactics to prove working mothers are unable to take care of their children, because there are predators on the set," Ekta continued.
She said she has all "the voice notes and messages between the child's mother and me, which clearly points to the false allegations being put on Pearl".
"The film industry is as safe or as unsafe as any other business. To give it a bad name to get your agenda sorted is the lowest form of low ever. If by chance, Pearl is proved innocent, I request people to look more deeply into how the important and much needed movements in today's time, are being used unfairly reducing the gravitas of the situation. May justice prevail! #MayJusticePrevail @pearlvpuri," she concluded.
Pearl, 31, has been booked by Mira-Bhayander Vasai-Virar police, invoking charges of IPC Sec. 376 AB and POCSO Act, 4, 8, 12,19, 21 for the rape of the minor girl.
He will be produced before a local court later on Saturday for remand.
According to the Valiv Police Station, which lodged the case, the victim's family had complained that Puri had allegedly molested and raped the girl, around two years ago.
Pearl began his career as a television actor with the 2013 show "Dil Ki Nazar Se Khoobsurat" while Ekta Kapoor's "Naagin 3" and "Bepanah Pyaar" made him popular. He was last seen in the television series "Brahmarakshas 2".
Ranveer to Deepika: My 'babygirl lookin like a Fazillion buxxx'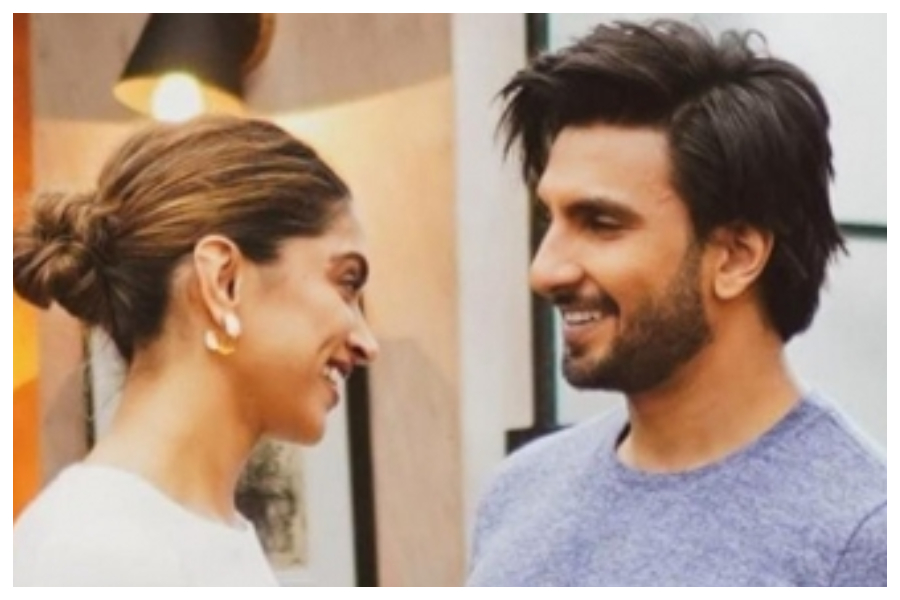 Bollywood's livewire star Ranveer Singh seems to be in awe of his actress wife Deepika Padukone's performance in the upcoming film 'Gehraiyaan' and praised her by saying his "baby girl lookin like a fazillion bux".

Ranveer, who does not shy away from professing his love for his wife on social media, posted a picture of Deepika from the film.

"Moody, sexy and intense!!!A Domestic noir ? Sign me up! All the favs @shakunbatra @ananyapanday @siddhantchaturvedi @dhairyakarwa Naseer the Legend! and my babygirl lookin like a Fazillion buxxx @deepikapadukone produced by the sexiest of them all @karanjohar."

Directed by Shakun Batra, Amazon Original Movie 'Gehraiyaan' stars Deepika Padukone, Siddhant Chaturvedi, Ananya Panday, Dhairya Karwa as leads along with Nasseruddin Shah and Rajat Kapur in pivotal roles

Jointly produced by Viacom18 Studios, Dharma Productions and Shakun Batra's Jouska Films, the movie will have its World Premiere exclusively on Prime Video on February 11.


On 11 years of 'Dhobi Ghat', Prateik Babbar calls the film a game-changer
As 'Dhobi Ghat' completes 11 years on Friday, actor Prateik Babbar maintains that the film was a game-changer for him.
The Kiran Rao directorial, which also stars Aamir Khan and Monica Dogra, allowed Prateik to explore his potential as an actor.
While talking about the same, Prateik said: 'Dhobi Ghat' was a game-changer for me. Not only because it minted the fame that it did, but it also taught me a lot as an actor.
The actor said that it opened up the boundaries with regard to experimentation for his performance: "There was a lot I could explore with my character, and it allowed me to learn more nuances of acting. I still can't believe it has been 11 years since the film. It feels surreal!"
Meanwhile, Prateik Babbar has a packed calendar for the year as he is gearing up for multiple projects, including 'Bachchan Pandey', 'Four More Shots Please! S3', 'Woh Ladki Hain Kahan' with Taapsee Pannu and Pratik Gandhi, and Madhur Bhandarkar's 'India Lockdown'.
Ayushmann: 'An Action Hero' is mounted at a scale that deserves to be shot in big locations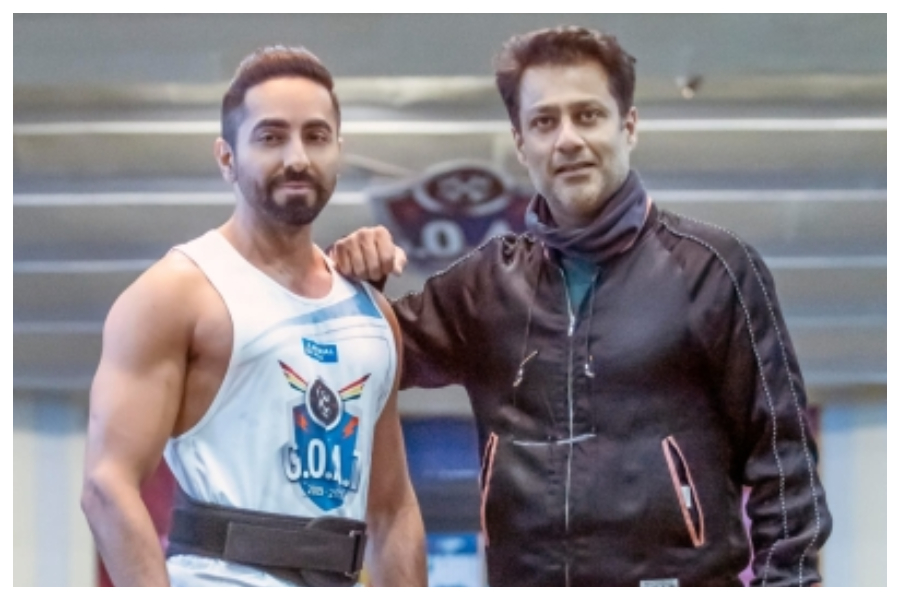 Bollywood star Ayushmann Khurrana, who is currently in London shooting for his next, 'An Action Hero', is excited to be shooting for the first time in the UK as it will help him explore the beauty of the country, its art and heritage.
The film, directed by debutant Anirudh Iyer, will see Ayushmann essaying the role of an action star, who indulges in real-life action for the reasons that will be revealed during the course of the film.
The actor reveals that a film like aAn Action Hero' required a certain scale of canvas. Hence, shooting in London was essential.
He says: "This is the first time that I will be shooting in London and I'm quite excited to explore and see the beauty of the country from close quarters.
"'An Action Hero' is mounted at a scale that deserves to be shot in big locations. So, while we will film in some gorgeous places of India, we will also shoot at some really breath-taking places in the United Kingdom which I'm sure the audiences will love to see on the big screen."
Talking about the blessings that come with the profession of acting, he says: "We actors are blessed because our profession takes us to remarkable places, makes us meet and collaborate with incredible people and also helps us make fantastical memories.
"Through the course of my career, I have always loved to travel to new places and thankfully I have been presented with opportunities that allow me to travel to so many beautiful locations in the world."
'An Action Hero' is being produced by Aanand L. Rai's Colour Yellow Production and Bhushan Kumar's T-Series.