EC to deploy heavy security for April 17 repoll at Velachery
The Election Commission of India will deploy heavy police presence at booth No 92-M of Velachery where repolling will take place on April 17. The Commission secretary Malay Mallick has written to the state police Chief to deploy heavy security at the polling booth where repolling will take place between 7 a.m. to 7 p.m. on April 17.
The Election Commission has ordered a repolling for booth no 92-M of Velachery assembly constituency after four men including three corporation employees were caught carrying 2 Electronic Voting Machines (EVMs) and VVPAT machines in two wheelers on completion of election on April 6.
Three Corporation employees were suspended from service after the incident.
The opposition DMK and the Congress had lodged complaints with the Election Commission of India alleging malpractices as EVMs were found callously handled. Both the parties had demanded a repoll citing serious "Procedural lapses".
Booth no 92- M of DAV public school which had 540 voters had recorded 220 votes on election day. The Election Commission had cancelled the polling under section 58(1)b of the Representation of the People Act.
Viral Video Exposes Horrifying Domestic Violence Incident in Etawah, Uttar Pradesh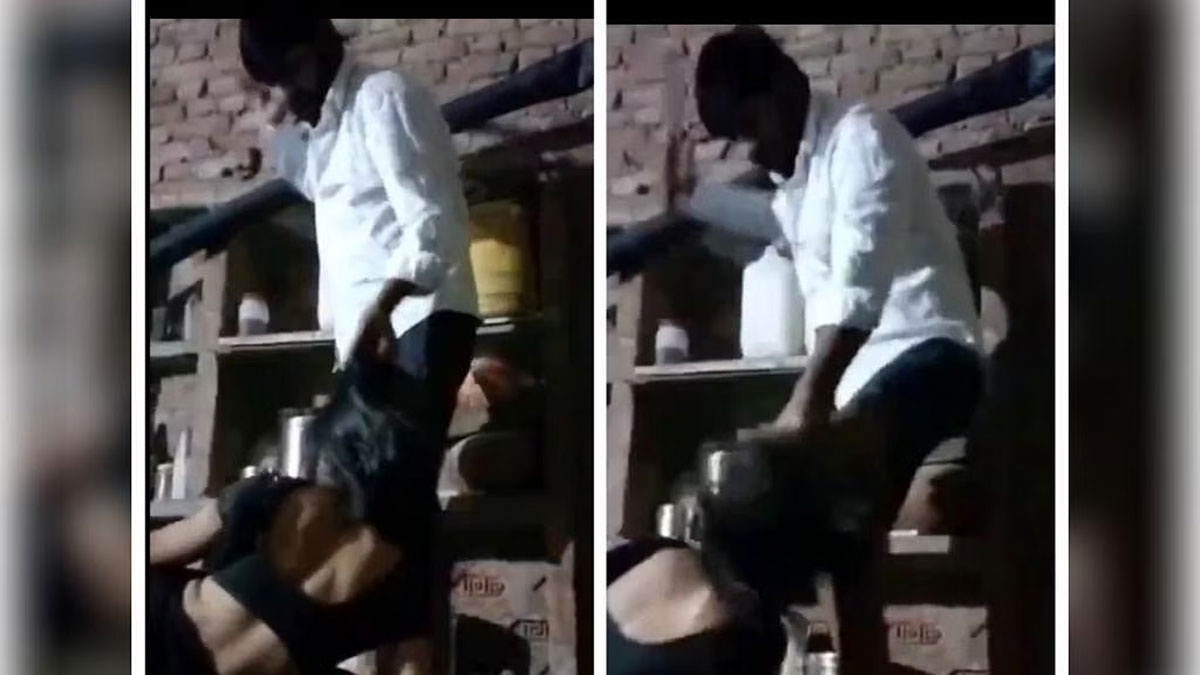 Etawah: A distressing video capturing an incident of domestic violence has been circulating widely on social media since Sunday. The video, reportedly originating from Etawah, Uttar Pradesh, depicts a man brutally assaulting his wife with a stick, accusing her of infidelity. Shockingly, the man recorded the entire episode on his phone, demonstrating a complete lack of remorse or empathy.
In the video, the man is seen gripping the woman's hair, mercilessly striking her with a stick. The woman, in extreme pain, can be heard crying out and pleading with the man to stop, while attempting to answer his inquiries about her interactions with someone else. Despite her desperate appeals, the man continues his vicious assault, displaying a disturbing level of aggression.
UP Police Take Cognisance In Matter
The Uttar Pradesh police has taken cognisance of the matter and it directed Etawah Police to take action on the viral video. The Etawah police responded to the incident stating that necessary action has been initiated by Bakewar police station in the matter and a probe is on.domestic
Horrific video! Man lifts his wife & jumps on Kolkata metro track on seeing train's arrival, here's what happened next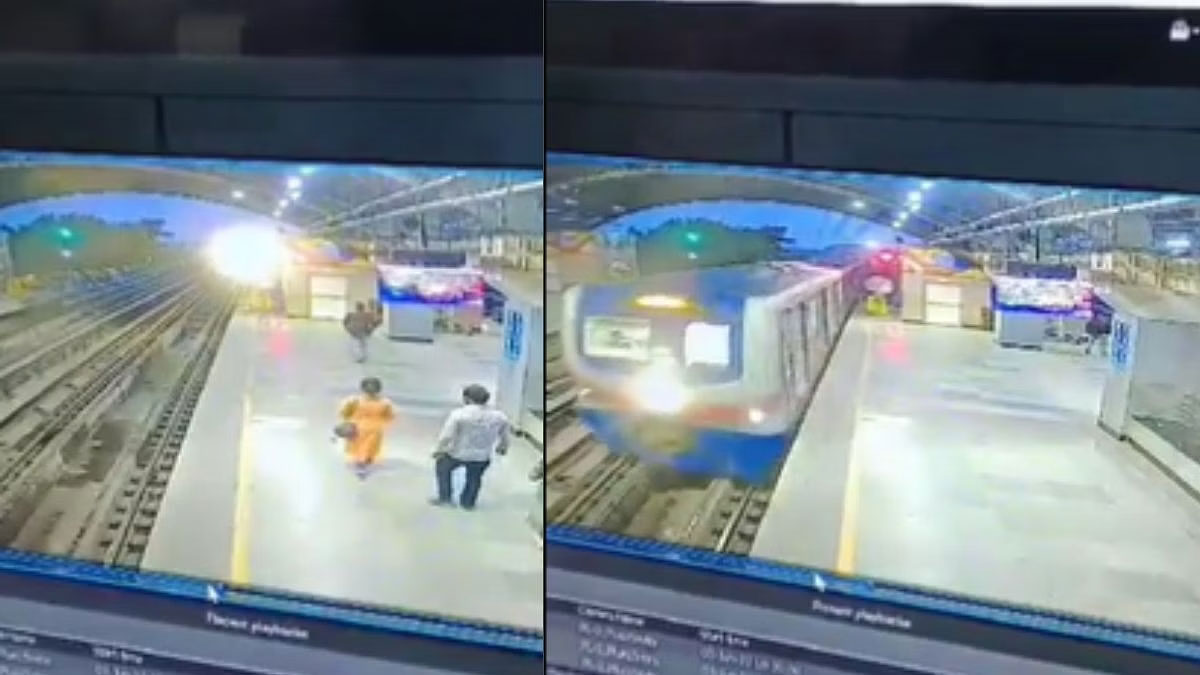 In a horrific incident in West Bengal, a couple was seen trying to die by suicide on metro tracks. A man at the Noapara station platform of the Kolkata metro, on seeing the train's arrival, hugged and lifted his wife and jumped in front of the transport with her.
Couple jumps before metro rail trying to die by suicide
In the video, we can see a couple casually walking on the metro platform and no sooner taking a drastic decision to end their lives. As the metro coach entered the premises, the man rushed towards his wife and jumped to the tracks with her. The duo was seen coming under the moving train, however, were rescued by the metro staff there.
Rescued by staff
The incident reportedly took place at 6.34 pm on Saturday, leading to a service disruption on the Kolkata Metro's North-South Line. Within an hour of the suicide attempt, the services resumed in the entire stretch – from Kavi Subhas to Dakshineswar.
Oil prices rise as Saudi Arabia announces output cuts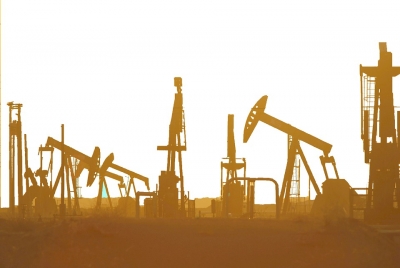 Oil-producing countries have agreed to continued cuts in production in a bid to shore up flagging prices, the media reported on Monday.
Saudi Arabia said it would make cuts of a million barrels per day (bpd) in July and OPEC+ said targets would drop by a further 1.4 million bpd from 2024, reports.
OPEC+ accounts for around 40 per cent of the world's crude oil and its decisions can have a major impact on oil prices.
In Asia trade on Monday, Brent crude oil rose by as much as 2.4 per cent before settling at around $77 a barrel.
The seven hour-long meeting on Sunday of the oil-rich nations, led by Russia, came against a backdrop of falling energy prices.
Total production cuts, which OPEC+ has undertaken since October 2022, reached 3.66 million bpd, according to Russian Deputy Prime Minister Alexander Novak, the reported.
OPEC+, a formulation which refers to the Organization of Petroleum Exporting Countries and its allies, had already agreed to cut production by two million bpd, about 2 per cent of global demand.
"The result of the discussions was the extension of the deal until the end of 2024," Novak said.
In April, it also agreed a surprise voluntary cut of 1.6 million bpd which took effect in May, a move that briefly saw an increase in prices but failed to bring about a lasting recovery.
On Sunday, Saudi Energy Minister Prince Abdulaziz bin Salman said the cut of one million bpd could be extended beyond July if needed, the BBC reported.
"This is a Saudi lollipop," he said, in what is seen as a bid to stabilise the market.