Drug peddler linked to Sushant Singh Rajput probe arrested in Goa
Three persons, including one Hemant Sah alias Maharaj, who is allegedly linked to the drug probe launched following the death of Bollywood actor Sushant Singh Rajput last year, have been arrested by the Narcotics Control Bureau (NCB) officials in Goa, an official statement said on Monday.
Agency officials have also seized a large amount of drugs including cocaine, LSD, charas, ganja, during the simultaneous raids which are being conducted by the central agency through Sunday and Monday. Two foreigners from Congo and Nigeria have also been arrested by the agency officials.
Sah, a native of Madhya Pradesh, who had been running a shack along North Goa's Morjim beach for several years had been named as a supplier by two alleged Mumbai-based drug dealers Anuj Keswani and Regan Mahakaal, who have been booked into the agency's high profile drug probe.
"Hemant Sah alias Maharaj is native of Madhya Pradesh and was running a shack Buena Vida in Morjim area for the past several years. After locating Maharaj in Miramar area, his premises was raided in the late evening which resulted in recovery of 15 blots of LSD (commercial quantity) and charas 30 grams," NCB zonal director Sameer Wankhede said.
In another raid, the agency officials nabbed Ugochukwu Solomon Ubabuko from Nigeria and John Infinity alias David from Congo seizing 41 blots of LSD (commercial quantity), charas 28 gram, cocaine 22 gram, ganja 1.100 kg, 160 grams of white powder and 500 grams blue crystal suspected to be psychotropic substance and an amount of Rs 10,000.
According to Wankhede, Ubabako had been previously arrested by the Goa Police in 2013 on a narcotics charge.
"During the follow-up action, NCB team searched premises of one Prasad Walke and recovered LSD blots (commercial quantity) on Monday. Seizure formalities are underway and we are looking for Prasad Walke and his other associates. Prasad Walke is a history sheeter who had already been booked by NCB Goa in the year 2018 for trafficking of LSD, cocaine, ecstacy and ganja," the NCB statement also said.
Nawazuddin says good people are needed for making good content
Actor Nawazuddin Siddiqui, who has been nominated in the Best Actor category at the International Emmy Awards for the Netflix film 'Serious Men', says for that making good content, good people are also needed.

Talking about what's more important according to him – content of a project or who all are starring in it, Nawazuddin in a conversation with IANS said: "I think both are important."

"A lot of content is being made but it will not come out and shine till the time the directors, actors and their performance isn't there."

He says if the actor or the maker are not good then there is no meaning to the content.

"No matter how good the content is, if the actor or the director is not good then there is no meaning to the content. For making a good thing, good people are needed," he concluded.

'Serious Men' is based on Manu Joseph's book of the same name. The film, directed by Sudhir Mishra, is a sharp take on ambition and caste politics, put in perspective in the Indian context.


Rajkummar Rao to star in Anubhav Sinha's social drama 'Bheed'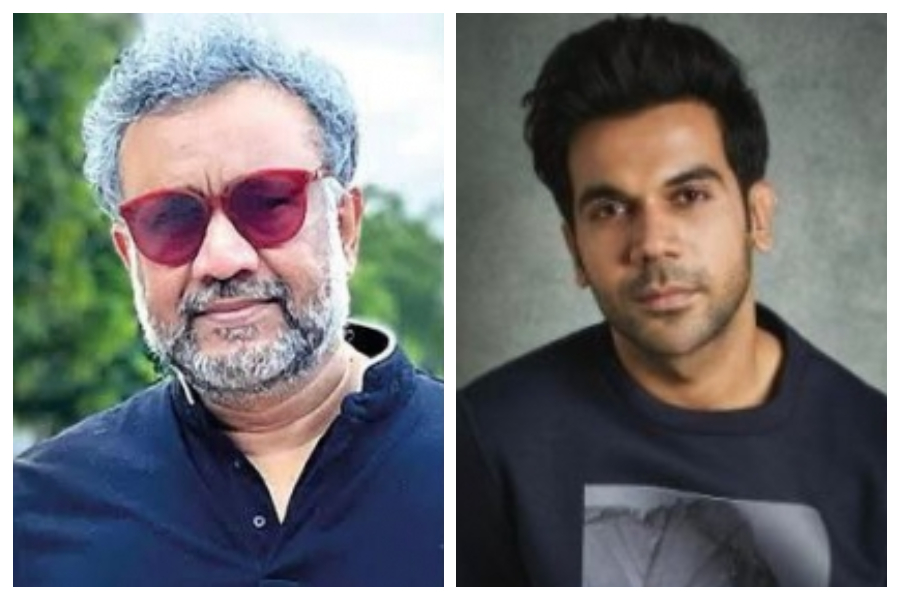 Filmmaker Anubhav Sinha has announced his next film titled 'Bheed', a social drama starring National Award-winning actor Rajkummar Rao.
Anubhav said: "'Bheed' is one of those titles that the whole team jumps at the moment you propose it."
Talking about roping in Rajkummar for the lead role, the director said that for him, "casting was crucial".
He added: "Raj is a very intriguing actor. He is one of the very few actors who can be so successfully transparent in a story. There always was a keen desire to work with him and I am looking forward to it."
On working with Sinha, Rajkummar says it is a matter of "great honour and privilege to collaborate with a filmmaker who has such a distinct voice".
"I have always found myself gravitating towards stories that trigger conversation. Even as an entertainer, I want my work to get people thinking. This is an important subject and the character needs me to stretch myself as an artist, beyond my comfort zone. I can't wait to start shooting and lose myself in this universe."
'Bheed' is jointly produced by Bhushan Kumar's T-Series and Anubhav Sinha's Benaras Mediaworks.
Bhushan Kumar said: "Anubhav and I have a long standing relationship since Tum Bin. And every outing together is even more exciting than the last one. Thappad is a film I am incredibly proud of and I can't wait for 'Bheed' to kick off. It's another of Anubhav's deeply stirring stories and I am so proud to join hands with him yet again on this one.
"Raj is a wonderful actor and I can't think of anyone better to pull off a film like this."
The film will be shot across Lucknow. It is expected to go on floors in November as the unit continues their pre-production for the next few weeks.
ED summons Bollywood actors Nora, Jacqueline in black money case
The Enforcement Directorate (ED) has again summoned Bollywood actresses Nora Fatehi and Jacqueline Fernandez in connection with an alleged Rs 200-crore money-laundering case, official sources said here on Thursday.
The case pertains to an FIR filed by the Delhi Police in connection with an extortion racket allegedly perpetrated by scamsters Sukesh Chandrashekhar, Leena Maria-Paul and others, involving several bigwigs.
The central probe agency had already recorded their statements earlier and they are being summoned again as witnesses for further probe.