Don't hide corona infection, Mamata Banerjee warns influentials
Amid speculation that the only confirmed coronavirus patient in West Bengal managed to delay his hospitalisation for being the son of a senior state government official, Chief Minister Mamata Banerjee on Wednesday warned those holding influential positions against hiding the disease and advised the foreign returnees to get themselves tested at the earliest.
Interacting with the media, Banerjee said that those returning from abroad should go into isolation if needed. "A disease is not individual specific. Anybody can catch a disease. Don't spread rumours. Don't be in denial about the disease just because you are influential," the Chief Minister said.
Banerjee's remarks came a day after a student of Oxford University from Kolkata, the son of a senior West Bengal home department official, tested positive for the deadly virus.
According to sources in the health department, the 18-year-old youth was advised hospitalisation on Monday itself, a day after he returned from the UK, after the authorities came to know that he had attended a birthday party abroad in which a number of invitees later contracted the disease.
But he did not turn up, and instead his parents took him to the state-run M.R. Bangur Hospital where the nodal official and another care giver attended him without any protective gear. Both of them have now been asked not to come to the hospital.
The youth's mother also attended her office at the state secretariat Nabanna on Monday and held meetings with top officials of her department.
The youth was admitted to the ID Hospital in Beliaghata on Tuesday morning and the test results that came late in the evening declared him coronavirus positive.
On Wednesday, there was virtual panic at Nabanna after it came to light that the youth had tested positive.
The staff were seen using disinfectants, while a number of senior home department officials, including the top bureaucrats, skipped office and were believed to be under self-quarantine at home, awaiting the results of the tests conducted on the youth's mother. The results are likely to come on Wednesday night or Thursday morning.
An angry Chief Minister said on Wednesday: "Nothing can be more irresponsible than hiding the disease. Those coming from abroad should get themselves tested. If need be, follow the World Health Organization protocol and remain in isolation."
Amit Palekar is AAP's CM face for Goa polls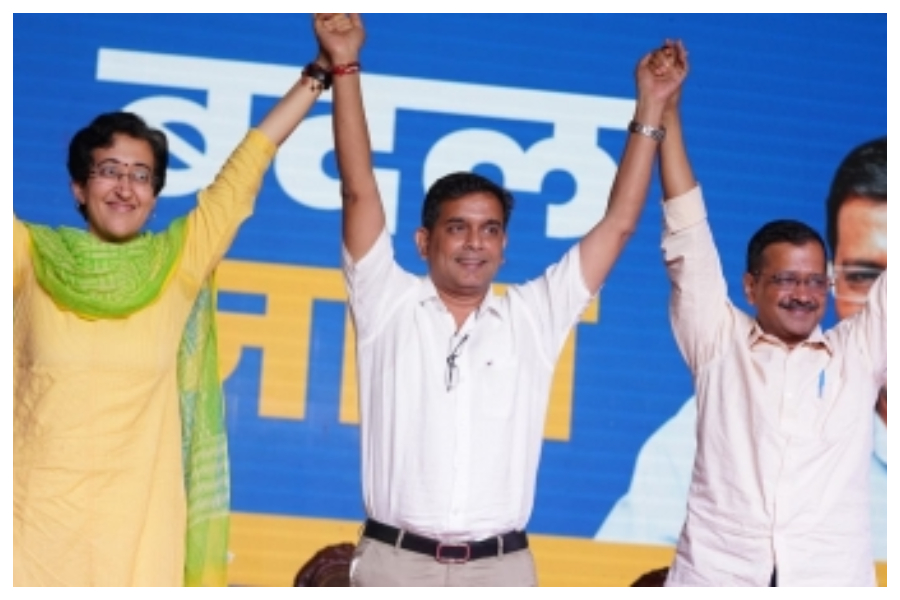 Describing Amit Palekar as a "fresh, committed face", Aam Aadmi Party national convener Arvind Kejriwal on Wednesday nominated this 46-year-old lawyer as the party's chief ministerial candidate for the 2022 state assembly polls in Goa.

Kejriwal, who is in the coastal state on a two-day visit, said that Palekar would be contesting from the St Cruz assembly constituency in North Goa.

"We said we will give a Goa CM face whose heart beats for Goa and who is willing to give his life for Goa, who can take everyone along in Goa irrespective of religion, caste. And most importantly, he should be an honest man. That man is Amit Palekar," Kejriwal told reporters.

Palekar joined the party a few months ago but was indirectly thrust with high profile political and activism-linked assignments. Palekar belongs to the Bhandari samaj, one of the largest non Brahmin caste groupings in Goa.

Kejriwal last year had promised that the party would field a Chief Ministerial face from the Bhandari samaj, a caste grouping which the Delhi Chief Minister said had been largely deprived of political representation at the very top.

"You have seen the dirty politics of the last five years and in the last two months you have seen it fall at such a level that the Goans have begun to feel ashamed. We have entered politics to change this and are asking for one chance to bring a change," Palekar said soon after accepting the mantle.

"I was a victim of scams. Despite being a state ranker, because my father had no money I didn't get a government job. And I decided that one day I will fight against this injustice. I want to thank Arvind Kejriwal for this opportunity," he also said.

The AAP is contesting the state assembly polls in Goa under its own steam and has steered clear of alliance offers from the Trinamool Congress, Congress and other regional parties.


PM Modi to meet Central Asian leaders virtually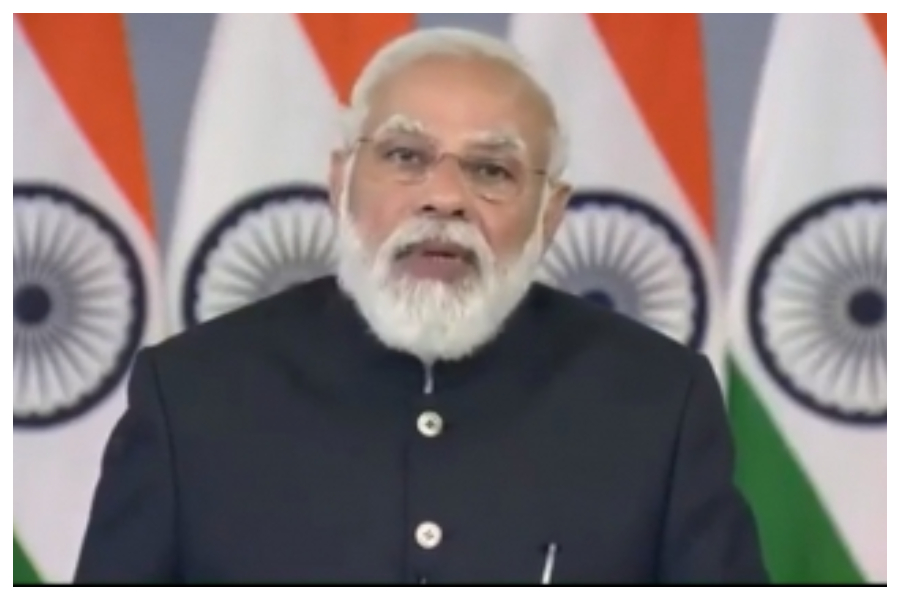 Prime Minister Narendra Modi will host the first India-Central Asia Summit in virutal format on January 27.

Presidents of Kazakhstan, Kyrgyz Republic, Tajikistan, Turkmenistan and Uzbekistan will participate in the virtual meet.

This will be the first engagement of its kind between India and the Central Asian countries at the level of leaders.

The state heads of central Asian countries were invited to grace the Republic Day celebrations but was forced to cancel it owing to the Corona situation.

In a statement, the Ministry of External Affairs said: "The first India-Central Asia Summit is a reflection of India's growing engagement with the Central Asian countries, which are a part of India's Extended Neighbourhood".

PM Modi paid a historic visit to all Central Asian countries in 2015. Subsequently, there have been exchanges at high-levels at bilateral and multilateral forums.

The inception of the India-Central Asia Dialogue at Foreign Ministers' level, the 3rd meeting of which was held in New Delhi from 18-20 December 2021, has provided an impetus to India-Central Asia relations', the statement read.

During the first India-Central Asia Summit, the leaders are expected to discuss steps to take forward India-Central Asia relations to newer heights.

They are also likely to exchange views on regional and international issues of interest, especially the evolving regional security situation.


Mulayam Singh's daughter-in-law Aparna Yadav joins BJP
Mulayam Singh Yadav's daughter-in-law Aparna Yadav on Wednesday joined the BJP just three weeks ahead of the first phase of polling in Uttar Pradesh.

She joined the BJP in presence of Uttar Pradesh state unit president Swatantra Dev Singh, deputy chief minister Keshav Prasad Maurya, BJP media department head Anil Baluni, at party headquarters here.

Welcoming Aparna in the party, Singh said that Mulayam Singh Yadav's 'Bahu' (daughter-in-law) is joining BJP and she will work to strengthen the party.

Deputy chief minister Maurya said, "Despite being Mulayam Singh Yadav's daughter-in-law, she always spoke in favour of BJP's work.

Taking a dig at Samajwadi Party chief Akhilesh Yadav, Maurya said, "Akhilesh was not successful in managing family, as chief minister and also as a Member of Parliament. Chief Minister Yogi Adityanath and my name were announced in the first list of BJP. Akhilesh, who always tried to take credit for BJP government's work have no courage to contest assembly polls from anywhere in the Uttar Pradesh."

Aparna thanked Prime Minister Narendra Modi and Chief Minister Adityanath for giving an opportunity to join the BJP.

"I am always influenced by the Prime Minister and spoke about Swachh Bharat Mission or works done to empower women. For me nation is priority and now started a journey on the path of nation building," Aparna said.

It is learnt that she is seeking a ticket from Lucknow Cantt assembly seat, however, the BJP leadership has clarified that there is no pre-condition for joining.

Aparna, wife of Mulayam Singh Yadav's son Pratik Yadav, had unsuccessfully contested the 2017 polls against BJP Rita Bahuguna Joshi from Lucknow Cantt. BJP Lok Sabha member from Allahabad Joshi, meanwhile, offered to resign from parliament if the party is ready to give ticket to her son Mayank Joshi in the upcoming Uttar Pradesh Assembly polls.

The Uttar Pradesh assembly polls will be held in seven phases in February-March starting from February 10. Counting of votes will be held on March 10.