Donald Trump may have lost, but populist conservatism still strong
The euphoria over Donald Trump losing the race for President may be clouding the political picture with claims of the liberals and the left crushing the conservatives.
But beneath the election results, populist conservatism still remains a strong force, and instead of a wipeout Trump has won 72 million popular votes so far – the second-highest in United States' history and more than President Barack Obama's record set in 2008.
Democrat Joe Biden, of course, is ahead in the continuing vote count with record-setting 77 million votes but the five million votes separating them is only 3.4 per cent of the 149 million votes counted as of Wednesday afternoon.
Biden increased his share of the popular votes by 1.3 per cent over what Hillary Clinton received in 2016 and the different way the votes are distributed among the states give Biden a lead in the electoral college.
In Georgia where there is going to be a recount, Biden leads by only about 14,000 votes or 0.3 per cent.
Only 49,000 votes or 0.7 per cent separate Biden from Trump in Pennsylvania. And Biden's lead in some other states like Arizona and Wisconsin is also less than one per cent.
Even though the Democrats will retain the House of Representatives, the Republicans have defeated Democrats in nine constituencies held by them and lost only three, with 12 results pending. The blue wave didn't crest.
With 47.6 per cent of the votes for Trump, the conservatives and populists are a force that cannot be written off.
It is not a black and white, or, more appropriately, a red or blue matter, and Trump's voters are not all the racist, die-hard lumpen proletariat that the elites and their allies make them out to be.
43 per cent of college graduates voted for Trump as did 19 per cent of African American men, 32 per cent of Latinos and 34 per cent of Asians, a broad category that includes
Indian Americans — ethnic groups that can hardly be labelled White supremacist.
Trump received 55 per cent of the votes of White women, but that was six per cent less than what he got from White men. (He also lagged among among African American women voters by 10 per cent and by six per cent among Latino women.)
The data is from the National Election Pool, a consortium of four major TV networks that worked with Edison Research in an extended form of exit polling to account for higher numbers of early voting and postal ballots.
The degree of polarisation and the near-vertical split points to Biden's difficulties in uniting the nation — even if the left in his party would allow it.
The votes were split on what is more important to the voters, the economy and safety or fighting Covid-19 and ending racial inequality.
Of the top five issues that governed their decision, Trump voters went for the economy and public safety while Biden voters overwhelmingly chose racial inequality and the Covid-19 pandemic and the proportions were almost identical.
Of the 42 per cent of the voters who were for prioritising rebuilding the economy over efforts to contain the coronavirus, 78 per cent went for Trump and 20 for Biden.
Of the 52 per cent who considered fighting COVID-19 more important than the economy, 79 per cent voted for Biden, and 19 for Trump.
Speaking on Saturday after the media – and not the officials who were still counting votes – declared Biden the winner, he promised "to be a president who seeks not to divide but unify, who doesn't see Red States and Blue States, only sees the United States."
Reaching out to Trump voters, he said, "It's time to put away the harsh rhetoric, lower the temperature, see each other again, listen to each other again. And to make progress, we have to stop treating our opponents as our enemies."
That would be something his supporters would have also to do, perhaps starting with asking why did African Americans and Latinos join Whites and others, all of whom could not be denounced as racists, vote for Trump.
If in 2016 the motivation to vote for Trump was creating jobs and re-industrialising – which did come about during the first three years of the Trump administration recording the lowest unemployment rate in decades and the lowest ever for African Americans and Latinos – the attraction this time was Trump's promise to bring back the coronavirsu-pummeled economy, which was slowly beginning to recover.
Trump had put his finger on the de-industrialisation of the US under previous Republican and Democratic administrations that hurt the working class voters and came up with his slogans of "America First and "Bring Jobs Back to the US" and launched an economic and a more vocal attack on China.
The elites (who had financially benefited by exporting jobs) and the media criticised him, but Biden quietly included in his manifesto a section about the need to "stand up to the Chinese government's abuses, insist on fair trade" to ensure that "many of the products that are being made abroad could be made here today."
The Covid-19 pandemic economically hurt the working class and the minorities harder as they had thin financial cushions to see them through and wanted to the economy to open. Moreover, the elites who were for extended closure of the economy, were themselves benefiting from service workers like delivery people and shop assistants who were mostly minorities in the cities.
There was also fallout from the Black Lives Matter Movement that started against police brutality but spiralled into an anti-police protest demanding cutting the budgets of or even abolishing police departments.
In the crime wave that followed – in New York, for example, in summer the number of shooting doubled and the number murders rose by 50 per cent compared to the previous year – most of the victims were non-White minorities, not the privileged.
A corollary to that was the resurgence of the cultural war that saw absurdities like a statue of Abraham Lincoln being pulled down because he was White, as also the defacing of a Mahatma Gandhi statue.
Although the Democrats pushed their message of Trump's racism by referring to his campaign against illegal immigration and his remarks about Mexican "rapists" and criminals illegally in the US, according to NBC,between 41 and 47 per cent of Latino voters – many of them Mexicans – in the border areas of Texas backed Trump. It was likely because of the economic message.
While Biden, who made the pandemic the centrepiece of his campaign, has his work cut out for him starting on January 20, Trump's continued leadership of the populist conservatives remains is a question mark.
Many of the traditional conservatives have already fled Trump, their Lincoln Project of campaigns to defeat Trump being the most visible manifestation.
Trump is grandstanding on the election results – which have yet to be declared officially and can be legally challenged – for the benefit of his hardcore base.
But when he leaves office, he will have to figure out what his future role with the movement he started and built up with fury and bluster will be – that is when he will not be defending himself in an expected slew of cases.
As for the Republican Party, its identity was subsumed by Trump and if it is to operate without him, it will have to, ironically, turn to the working class with a message beyond the mix of social conservatism and free enterprise.
Clash at Afghanistan-Iran border a misunderstanding: Taliban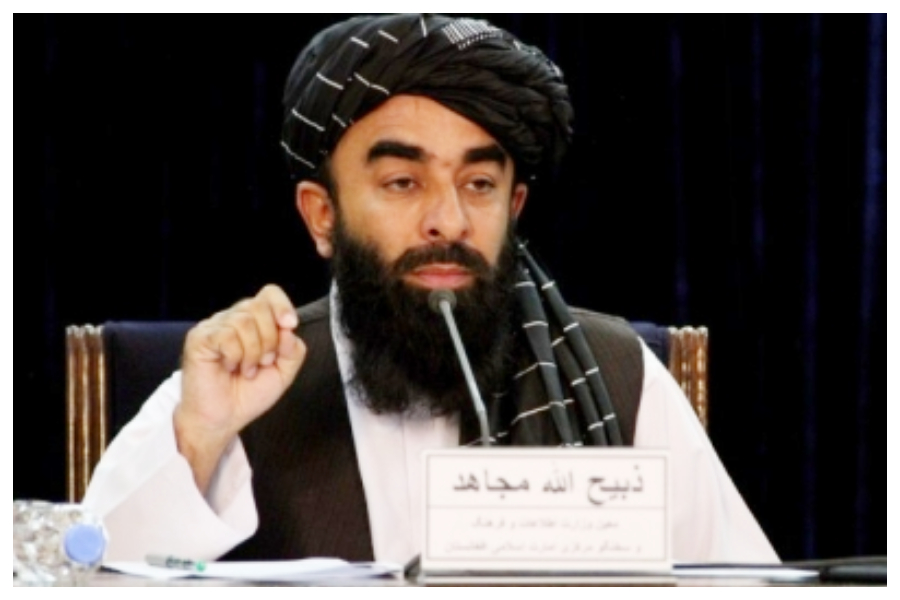 Taliban spokesman Zabihullah Mujahid has confirmed a clash between the border forces of Iran and Afghanistan and described the incident as a "misunderstanding."
According to media reports, a clash broke out between the forces of the two countries at a border point between Iran and Afghanistan's western Nimroz province.
"The clash in border area of Kang district in Nimroz province between border forces of Afghan and Iran was a misunderstanding at local level and has been solved," Mujahid tweeted on Wednesday, Xinhua news agency reported.
"To prevent such incidents in future, the leadership of the Islamic Emirate has issued necessary directives," Mujahid said.
Global campaign under Xi Jinping to exploit extradition treaties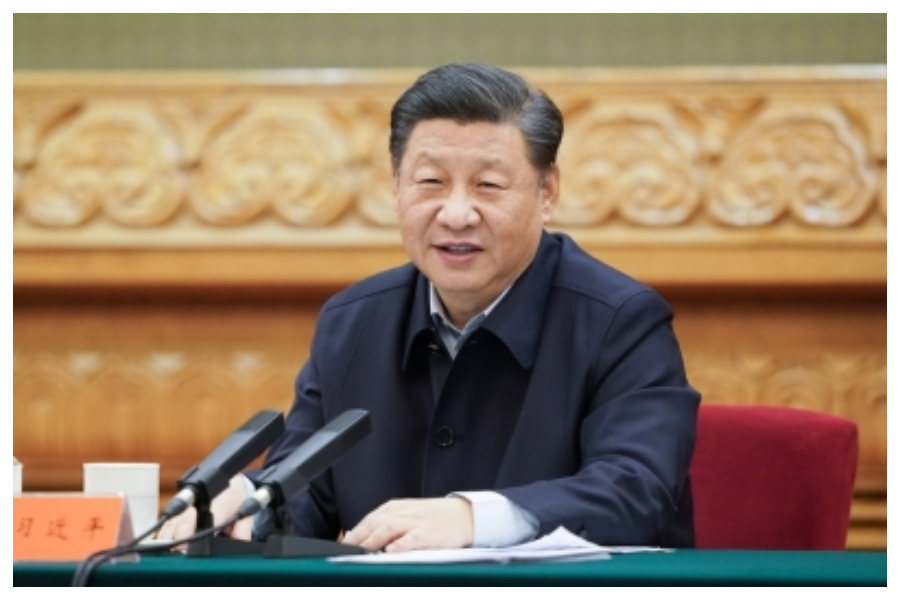 A new report documents hundreds of cases of the People's Republic of China's (PRC's) international harassment campaign against Taiwanese nationals via deportations and extraditions.
The report by Safeguard Defenders presents the fullest picture to date of this alarming trend. "This international persecution of Taiwan nationals amounts to an assault on Taiwanese sovereignty, and is part of the larger global campaign under Xi Jinping to exploit extradition treaties, mutual law enforcement agreements, and other multilateral institutions for the Chinese Communist Party's political objectives," it said.
China has increasingly shown that it has no regard for the rule of law, and will violate international norms without hesitation in pursuit of its opponents around the world. Through transnational repression and formal extraditions, China is pursuing economic fugitives, Uyghur refugees, human rights defenders, and fleeing Hong Kongers. But one group that has received far less attention to date: hundreds of Taiwanese nationals have been detained and forcibly extradited to mainland China from around the world, the report said.
International extradition and human rights norms set out clear conditions on acceptable extraditions and grounds for automatic rejections. At the core of these international norms is the principle of non-refoulement, which simply dictates that no country is to send anyone to another country where they are at risk of persecution or gross human rights abuses.
Conditions in China are such that fundamental human rights are wantonly denied, with impunity. These human rights abuses are both widespread and systematic as Safeguard Defenders has reported elsewhere.
The extradition of Taiwanese nationals to the PRC under pressure from Beijing should very much be seen as a violation of their human right to a fair trial, and their right to be free from torture, the report said.
Safeguard Defenders has documented over 600 cases between 2016 and 2019 of Taiwan nationals abroad who have been extradited or deported from countries across Asia, Africa, and Europe. However, they have not been returned to Taiwan.
Under increasing pressure from Beijing, foreign governments are instead forcibly sending them to China where they have no roots and no families. These forcible transfers are also often taking place following the denial of access to Taiwanese consular support or communication in the sending country, and sometimes followed by ongoing denial of contact with Taiwanese officials or family members once they are in China.
These forced transfers put Taiwanese nationals at risk of severe human rights abuses. This pressure from Beijing is furthermore a direct refutation of China's obligations under the Cross-Strait Agreement on Joint Crime-Fighting and Judicial Mutual Assistance Agreement. Just as much as it is being used to bolster Beijing's influence abroad, it is being used as a tool to undermine Taiwan's sovereignty.
Why is India not banning int'l flights, Kejriwal asks PM
In the wake of emergence of a new Covid-19 variant — Omicron, Delhi Chief Minister Arvind Kejriwal on Tuesday requested Prime Minister Narendra Modi to ban international flights as most of them land in the national capital.
"Many countries have stopped incoming flights from Omicron-affected countries. Why are we not following their suit? In the first wave also, we had taken time to stop foreign flights," Kejriwal said in a tweet, adding that most of the foreign flights come to Delhi, which is the most affected state.
He requested the prime minister to "kindly stop flights immediately." The AAP leader had quoted a media report: "A South Africa returnee has tested positive for COVID-19 in Chandigarh. One of his family members and domestic help are also positive for the disease. The samples of positive cases will be sent for whole-genome sequencing to NCDC, Delhi to ascertain a variant of coronavirus".
With the news of Omicron, being detected in South Africa, scientists and health experts in India have said that new waves of infection are anticipated and unless we act quickly and efficiently, the country will possibly see repeat waves. The variant has also been declared as a variant of concern by the World Health Organisation (WHO).
On Sunday, Kejriwal wrote to Prime Minister Narendra Modi, requesting him to stop international flights from regions witnessing a rise in Covid-19 cases. Meanwhile,
Meanwhile, Delhi government-run Lok Nayak Jai Prakash Hospital has been designated to treat patients testing positive for the new Covid-19 variant Omicron.
The hospital has been asked to earmark wards for isolating and treating such patients.In order, the Health Department has directed the hospital not to deny admission to patients infected with the new variant on any ground.