Dominica PM calls claims of hatching plot to bring Mehul Choksi 'total nonsense'
Dominica Prime Minister Roosevelt Skerrit has said that his government's hands are clean with regard to the 'mysterious' arrival of fugitive Indian businessman Mehul Choksi, who is wanted in the Rs 13,500 crore Punjab National Bank (PNB) fraud case, to the Caribbean island nations, local media reported.
According to Dominica News Online, Skerrit has labelled the claims of hatching a plot with the governments of Antigua and India as "total nonsense".
"To say that the government of Dominica and the government of Antigua along with India colluded in any way, give me a break, that's total nonsense. We don't get ourselves involved in those kinds of activities, those practices, not at all. I mean, that is absurd and we reject it and it is unfortunate that anybody would want to propagate this unsubstantiated claim by a gentleman who is before the courts," he contended.
Skerrit further vowed that his government will evenly apply the law irrespective of who is accused of committing crime.
He said that such was the case with the Iranian born, Dominican citizenship holder and diplomat, Alireza Zibahalat Monfared, who was wanted by the Iranian government for allegedly embezzling billions of dollars while the country evaded international oil sanctions.
Monfared was arrested in the Dominican Republic in 2017 following a lengthy international manhunt.
"You saw all this talk about Monfared. Had he stayed in Dominica at the time that the Iranian government had asked for him, we would have apprehended him," Skerrit stated, adding "There was a discussion and a decision to apprehend him so that the Iranian authorities could present to us the charges. Mr Monfared was a Dominican citizen but we hold a brief to the international law, our responsibilities and our obligations."
Earlier, opposition leader from the United Workers Party (UWP), Lennox Linton, had alleged that the Dominican government was involved in a cover-up on behalf of the Iranian national and ex-Dominican diplomat, who was arrested on allegations of being involved in his country's biggest-ever corruption scandal.
He had claimed that the government of Dominica had refused to cooperate with the government of Iran on the extradition of Monfared to face trial.
Linton had alleged that the Iranian authorities had made their interest in Monfared known to the government of Dominica prior to January 20, 2016. He maintained that Monfared lived in Dominica until September 2016, months after January 20, 2016 on which date the government had said his diplomatic passport was revoked.
After the news of Monfared's arrest broke, the Ministry of Foreign Affairs had released a statement on his status, saying that he became a citizen of Dominica, and eventually a diplomat, following a comprehensive due diligence investigation.
Skerrit went on to urge his political opponents, mainly the UWP supporters and its leader, to not be selective in matters they support, especially when it's of a similar nature.
"I'm hearing Dominicans, especially the opposition, talking about Mr Choksi. There's a young boy from Grand Bay facing extradition to the US, but we heard nothing from the opposition in that matter. So we cannot want to be treating different people differently depending on who they are or how much money they may have. All of us are subject to the law, irrespective of our position or how much money we have or we don't have," Skerrit argued.
The Prime Minister said that his government will allow the court to carry out its process with regard to Choksi and gave the assurance that his rights and obligations will be respected by Dominica.
Skerrit also expressed support for the government of Antigua in its move to revoke Choksi's citizenship.
Choksi, who is wanted in India by the Central Bureau of Investigation (CBI) and the Enforcement Directorate (ED), had gone missing from Antigua on May 23, sparking a massive manhunt. He was later captured in Dominica.
His lawyers have contended that he was abducted forcibly, and was subjected to physical torture. Choksi is facing charges of entering Dominica illegally.
On June 25, during the hearing at the Magistrate's Court, Choksi was denied a 'doctor of his choice' as was requested by his legal team in Dominica.
Choksi had acquired Antiguan citizenship in 2017 through the investment programme. He had left India on January 4, 2018, days before the CBI registered a case into the PNB fraud case. He along with his nephew Nirav Modi is wanted in the case.
'VT-4' tank example of Pak-China strategic ties: Pak Army chief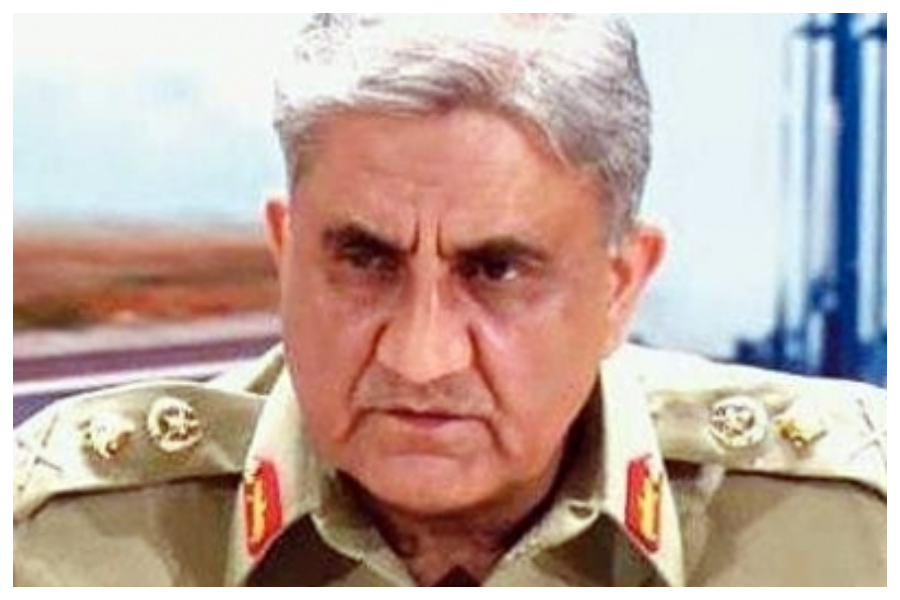 Pakistan Chief of Army Staff (COAS) General Qamar Javed Bajwa visited Gujranwala to witness the commissioning of a state of the art Chinese origin 'VT-4' Tank into Strike Formation, Express Tribune reported.
"VT-4 Tank is another symbol of Pakistan-China strategic cooperation and defence collaboration, and its induction will boost strike capabilities of our formations," Gen Qamar was cited by the Inter-Services Public Relations (ISPR) as saying.
He also witnessed the demonstration of the VT-4 Tank which is a "robust warfighting machine".
Based on its advanced armour protection, high manoeuvrability and exceptional firepower, VT-4 can be compared with any modern main battle tank of the world, the ISPR added.
Equipped with an auto transmission system and deep water fording operation capability, it is considered "as a potent weapon of strike formations".
The COAS also visited the Dynamic Integrated Training Simulator of VT-4.
Imran Khan wants ISI chief Faiz Hameed to continue amid differences with Pak Army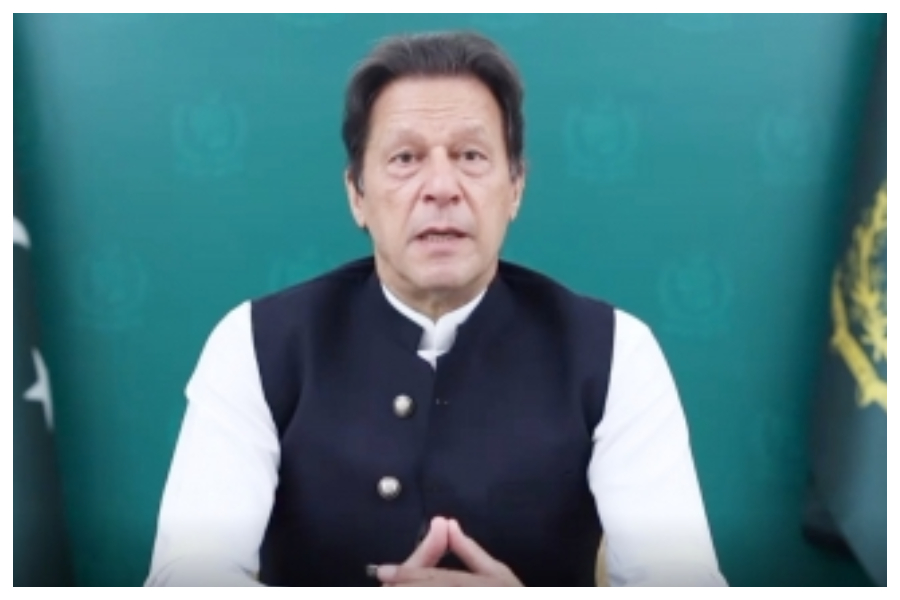 Pakistan Prime Minister Imran Khan informed the federal cabinet that he had told Pakistan Chief of the Army Staff (COAS) Gen. Qamar Javed Bajwa that he wanted Lt. Gen. Faiz Hameed to continue as Inter-Services Intelligence (ISI) director general for some time due to the critical situation in neighbouring Afghanistan, Dawn reported.
Reports about lack of consensus between the civil and military leadership over the matter had been making rounds on social media for the last few days, but after it appeared on regular media on Tuesday, Information Minister Fawad Chaudhry was compelled to clarify the government's point of view.
Pakistan Tehreek-i-Insaf (PTI) chief whip in the National Assembly Amir Dogar said Prime Minister Khan and Gen Bajwa held a detailed meeting late Monday night on the matter.
The meeting was also confirmed by Information Minister Fawad Chaudhry during his presser after the cabinet meeting, stating that the issue of appointment of new ISI DG Lt. Gen. Nadeem Ahmed Anjum had been resolved and that the PM enjoyed the authority to appoint the chief of the country's premier spy agency in accordance with law and Constitution.
Also sharing details of the meeting, Pak PM's aide on political affairs Amir Dogar said the premier wanted Lt. Gen. Hameed to stay as DG ISI in view of the situation in Afghanistan, adding that Prime Minister Khan and Gen. Bajwa enjoyed relation of respect and dignity, the report said.
Khan was of the opinion that the government wanted to take all institutions on board, Dogar said. "The body language of the prime minister was quite positive and he seemed confident," he added.
The PTI's chief whip said the prime minister had told the cabinet that he was an elected prime minister and chief executive of the country.
"The prime minister has the authority to appoint the DG ISI and he held a detailed meeting with Chief of the Army Staff Gen. Qamar Javed Bajwa in this regard," Chaudhry told the press conference.
"The federal government will follow a legal and constitutional procedure on the appointment of the Inter-Services Intelligence director general," he said.
The minister categorically stated there would be no step taken from the PM Office or the military setup that damaged the repute of one another, the report said.
Referring to rumours circulating about the matter, the minister said: "I see on social media, there are many who have wishes; I want to tell them that the Prime Minister's Office will never undermine the respect of the Pakistan Army and army chief. And the COAS and the army will never take any step that will undermine the respect of Pakistan's prime minister or civil setup."
He stressed that both the prime minister and the military leadership were in close coordination, and the DG ISI would be appointed after fulfilling all legal requirements. "Both (PM Khan and Gen Bajwa) are in agreement over this and the prime minister has the authority over it," he added
India controls world cricket now, says Imran Khan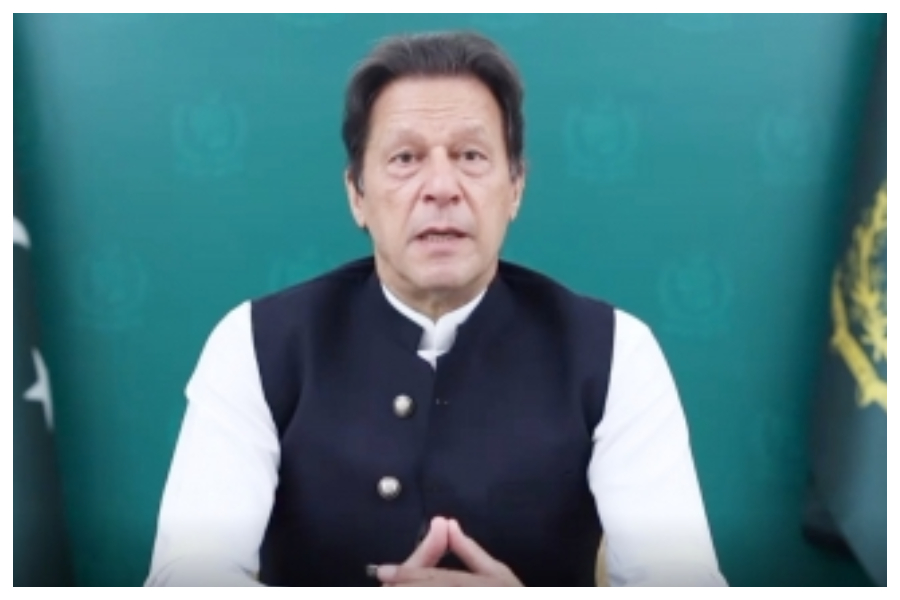 Pakistan Prime Minister Imran Khan has said that money has become a "big player" in cricket and that countries like New Zealand and England wouldn't have dared to cancel their tours of India because "India controls" the sport.
The former Pakistan skipper added that "England let itself down" by deciding to cancel the men's and women's teams' short tour of Pakistan recently, days after the New Zealand cricket team decided to abandon their while-ball series and fly out of Pakistan citing "security fears".
In an interview to Middle East Eye, Imran said, "Money is a big player now. For the players, as well as for the cricket boards. The money lies in India, so basically, India controls world cricket now. I mean, they do, whatever they say goes. No one would dare do that to India because they know that the sums involved, India can sort of produce much more money."
In the wake of the New Zealand and England cricket teams cancelling their tours of Pakistan, some Pakistan ministers and former cricketers have started dragging India's name in their statements. They are also allegedly blaming the Indian cricket board (BCCI) for the cancellation of their tours.
In fact, a senior BCCI official had told IANS recently that Pakistan has an old habit of 'using' India's name in all their 'big or small news' that too without any proof. "We wish Ramiz Raja (PCB chief) good luck…Pakistan cricket reaches new heights under him. We want to clear one thing that the BCCI has no role in the cancellation of England and New Zealand tours to Pakistan," a BCCI official had told IANS.
Imran said in his interview that England think they do Pakistan a great favour by touring the country.
"England let itself down (by cancelling the series). I think that there is still this feeling in England that they do a great favour to play with countries like Pakistan. One of the reasons is that, obviously, the money," the Pakistan PM said.
In fact PCB chief Raja too has spoken on similar lines, saying that, "The ICC is a politicised body divided between the Asian and Western blocs and 90 per cent of its revenues are generated from India. It is frightening. In a way, India's business houses are running Pakistan cricket and if tomorrow the Indian PM decides he will not allow any funding to Pakistan, this cricket board can collapse."