Doctor Arrested By NCB From Mazgaon, Seized 10kg baked brownie made up of Hashish, 50 gram opium 50 gram weed & intermediate cocaine along with cash Rs 1,72,000/-
On 12 july 2021, NCB seized 10 Kgs of baked brownie cake made up of Hashish & 320 grams of Opium, 50 grams Hashish and intermediate quantity of Cocaine along with cash Rs. 1,72,000/- in Mumbai. In which 03 person including 01 Nigerian got Arrested. Officers said that accused Interrogation is going on.
On Monday NCB has Arrested one Consulting Psychologist named Rahmeen Charaniya and seized 10 Kgs of brownie baked cake made up of Hashish and was being sold under name "Hash Brownie. NCB also sized 320 grams of Opium & Cash Rs. 1,72,000/- was also recovered from his place at Mazgaon in Mumbai. Rahmeen Charaniya is a practicing Consulting Psychologist in well known hospital of south Mumbai. He used to bake brownie cake with the mixture of weed/hashish and opium and supply such brownies in private parties of high profile circuit in Mumbai and suburbs. As per preliminary disclosure of the accused, a team of NCB Mumbai intercepted Ramzan Shaikh and seized 50 grams Hashish from Crawford Market, Mumbai in late night of Tuesday. Rahmeen Charania used to take weed and Hashish from Ramzan Sheikh and other local peddlers. Hash brownie is made using Hashish as an ingredient, Eating this can cause psychoactive effects. In take of cannabis and Hashish is one of the most powerful way to abuse of cannabis based drugs and produces. Consuming such manner, the effect last for atleast 6 hours because in the process of smoking the THC (Tetrahydrocannabinol) travels directly to the brain and never touches the stomach, which is why vaporization and smoking are felt and go away much quicker however when THC is being digested it passes the brain and leave a more potent effect on receptors in the brain. This is why edibles are so much more hard-hitting than just smoking.
In this NCB mumbai has registered a case in crime No. 67/2021
The NCB Mumbai received a secret information that an Nigerian national Chukwu Emeka Ogboma @Micheal is involved in illicit sale of cocaine at Nalasopara and nearby areas. Accordingly NCB they said we caught Nigerian and recovered quantity of cocaine. Chukwu Emeka Ogboma @Micheal is working for their syndicate members based in Africa (Nigeria) and deliver the drugs on direction received from Nigeria. The seized contraband is a part of consignment sourced from south American countries like Peru, Brazil and Chile. NCB is investigation for other syndicate members and trying to bust the supply chain from abroad. NCB Mumbai has registered the case in Crime No 68/2021.
Action initiated, says SpiceJet on smoking video inside aircraft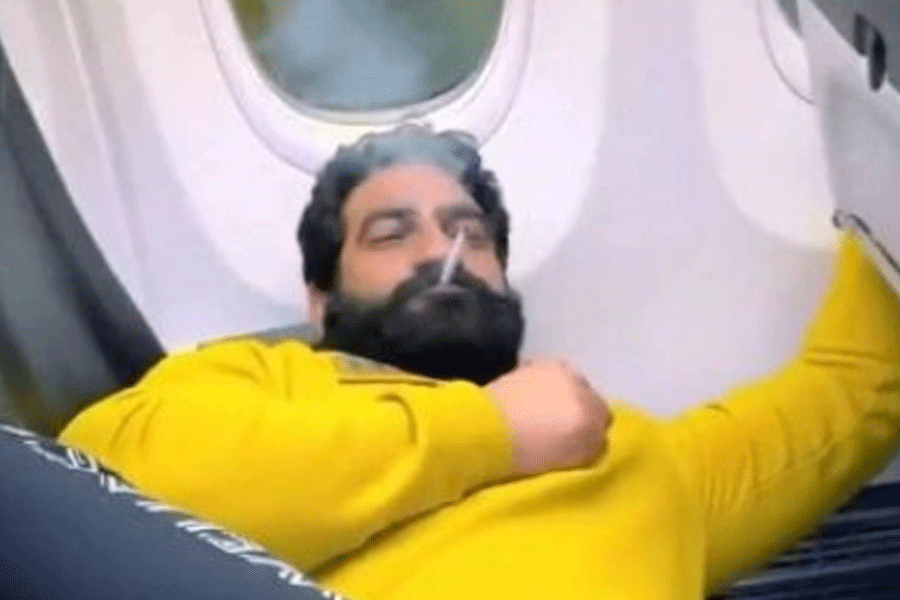 Referring to a video making rounds on social media of a passenger smoking onboard a SpiceJet aircraft, the airline on Thursday said that the issue was probed, and necessary action was taken into the matter.
The passenger was put on a No Flying list by the airline for 15 days in February this year, said a SpiceJet spokesperson.
"The matter had been investigated thoroughly in January 2022 when the video was brought to our notice and a complaint had been filed by the airline with the Udyog Vihar police station in Gurugram. The video, the investigation had revealed, was shot on January 20 while passengers were boarding the flight SG 706 scheduled to operate from Dubai to Delhi," said a SpiceJet spokesperson.
The airline said that the said passenger and his co-passengers shot the video on the 21st row when the cabin crew were occupied with completing the on-boarding procedure.
"None of the passengers or crew was aware of the act. The matter came to the airline's notice on January 24 through social media posts," it added.
The matter was referred to the Internal Committee constituted as per the provisions of Civil Aviation Requirements (CAR) on handling of unruly passengers (not consisting of any SpiceJet employee). The said passenger was put on a no flying list by the airline for 15 days in February.
Union Civil Aviation Minister Jyotiraditya Scindia on Thursday directed the concerned authorities to probe a person who in violation of rules lit up a cigarette and smoked on an aircraft. Responding to a video on Twitter, Scindia said: "Investigating it. There will be no tolerance towards such hazardous behaviour."
Gold, cash worth Rs 390 cr seized in week-long I-T raid in Maharashtra's Jalna
The Income Tax Department has seized cash and valuables worth Rs 390 crore following a raid on the premises of Maharashtra's Jalna businessman, who deals in garments, real estate and in steel.
I-T department's 260 officials divided into five teams carried out a week-long raid. The agency used 120 vehicles to carry out this raid.
Sources said that they seized around Rs 58 crore in cash, 32 kg gold and valuable stones.
The source also said that it took 13 hours to count the cash.
"It was a week-long raid that started from August 1. Our Nasik Branch team got the tip off following which the raids were conducted. Seeing the gravity of the matter we formed teams of 260 officials divided into five teams. We also used 120 of our vehicles in the raid," the source said.
The source said that the cash recovered from the premises of garments and steel businessman was taken to Nasik branch of State Bank of India, where it was counted for hours. The bank employees started counting the cash at around 11 a.m., which went on till 1 a.m.
The I-T department got the tip off that there were irregularities in the accounts of four steel companies after which the teams swung into action.
The team of 260 officials raided the factories but they didn't recover anything. Later they raided a farm house where they found the huge cash and valuables.
Nupur Sharma Row: SC clubs, transfers all FIRs to Delhi Police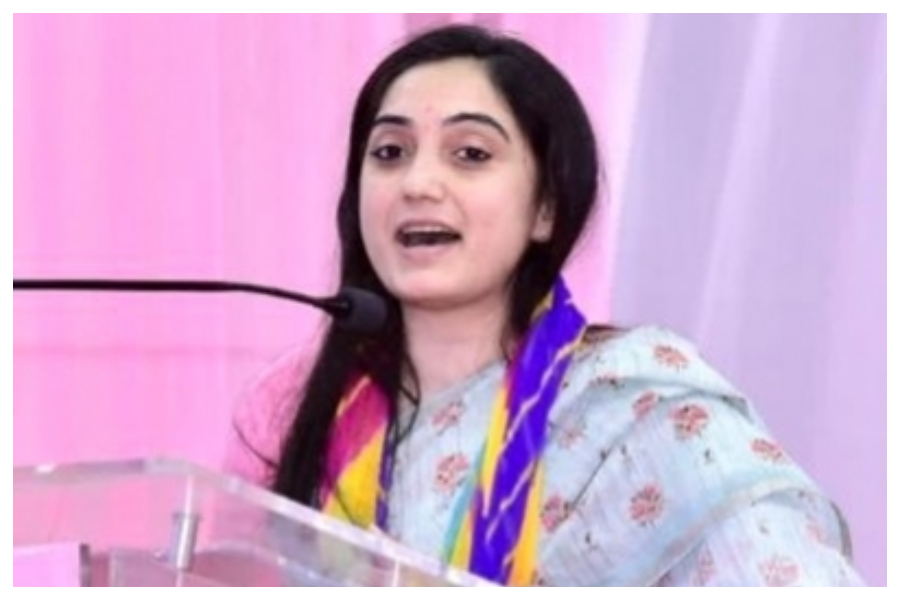 The Supreme Court on Wednesday transferred all the FIRs lodged against suspended BJP spokesperson Nupur Sharma over her controversial remarks on Prophet Muhammad to Delhi Police.
The top court gave her the liberty to approach the Delhi High Court for quashing of the FIRs, and also declined to entertain a plea moved by the West Bengal government for a court-monitored SIT probe.
A bench comprising justices Surya Kant and J.B. Pardiwala ordered clubbing of all the FIRs registered across the country against Sharma, which will be probed by the Delhi Police.
The top court in the process brushed aside vehement opposition by the West Bengal government, which wanted its police to be part of the SIT with the Delhi Police or a court-appointed SIT.
The bench allowed Sharma to move the Delhi High Court seeking quashing of the FIRs lodged or to be lodged for her alleged remarks in the future.
It added that all the FIRs to be lodged in future in connection with her remarks will be transferred to Delhi Police.
The top court made it clear that protection from arrest to Sharma will continue in all pending and future FIRs. The bench also noted that an FIR has been registered by the Intelligence Fusion and Strategic Operations (IFSO) unit of Delhi Police, which is a specialised agency, and suggested that it should carry out the investigation.
Senior advocate Menaka Guruswamy, representing the West Bengal government, objected to the transfer of FIRs to Delhi Police by saying that the first FIR against Sharma was registered in Mumbai, and argued that the accused cannot be allowed to pick the jurisdiction.
Senior Advocate Maninder Singh, appearing for Sharma, said the top court's intervention is required, as his client has received life threats after the TV debate where she made the alleged remarks.
On July 19, the top court had ordered that no coercive action can be taken against Sharma in FIRs already registered and also in future FIRs in connection with her remarks.
The top court had said: "Meanwhile, as an interim measure it is directed that no coercive action shall be taken against Nupur Sharma pursuant to the impugned FIRs."
Sharma had moved the Supreme Court seeking stay on her arrest in the nine FIRs filed against her for her remarks on Prophet Muhammad and also sought clubbing/quashing of the FIRs with the FIR registered in Delhi.
On July 1, the top court had minced no words in slamming Sharma, whose remarks on the Prophet sparked a nationwide controversy. The top court had said that her loose tongue has set the entire country on fire and her irresponsible remarks shows that she is "obstinate and arrogant".